It is common knowledge that most premium credit cards have high annual fees attached to them. If you wish to take advantage of premium perks and benefits, you will need to pay more.
The Centurion Card from American Express, also called the Amex Centurion Black Card, is expected to charge much higher fees than any other comparable credit card. This high-end card is only available to high-income earners and offers many exclusive perks. It is an invitation-only card.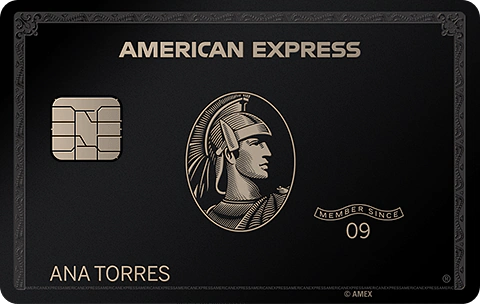 Keep reading this American Express Centurion Credit Card Review if you have been curious about this secretive card.
American Express Centurion Card: Who Should Apply?
The Centurion Card is intended for a specific group of people that not many of us fit. You may be a frequent traveler, but do you spend hundreds of thousands of dollars a year on travel?
For context, one of American Express' best travel rewards cards, the Platinum Card®, costs $695 annually. The Centurion Black Card has an annual membership fee of $5000. If you add in the $10,000 initiation fee for the Centurion Card, the first-year membership fee will amount to $15,000. That is some serious cash to be forked over for membership in such an exclusive club.
It depends on whether you have been invited.
As a Centurion cardholder, there is no application process online. Membership is by invitation only, which means Amex will contact you if they think you are a good fit.
On the positive side, Amex recently added a link to their Centurion Card login page for individuals interested in becoming Centurion members. When you click the link, you will be directed to a form where you must provide your first and last names, the card number for your existing Amex card, and the four-digit security code. Please note that submission of this form is not guaranteed to result in approval for the Black Card, but if you believe you meet the vague requirements, it is worth submitting.
Amex has not released official requirements, but reports suggest you will need to meet the following requirements to become a Centurion member:
Have an Amex card
You must spend at least $250,000 on your Amex cards each year
A high net worth and/or an income of at least $1 million per year
Benefits And Perks Of The American Express Centurion Credit Card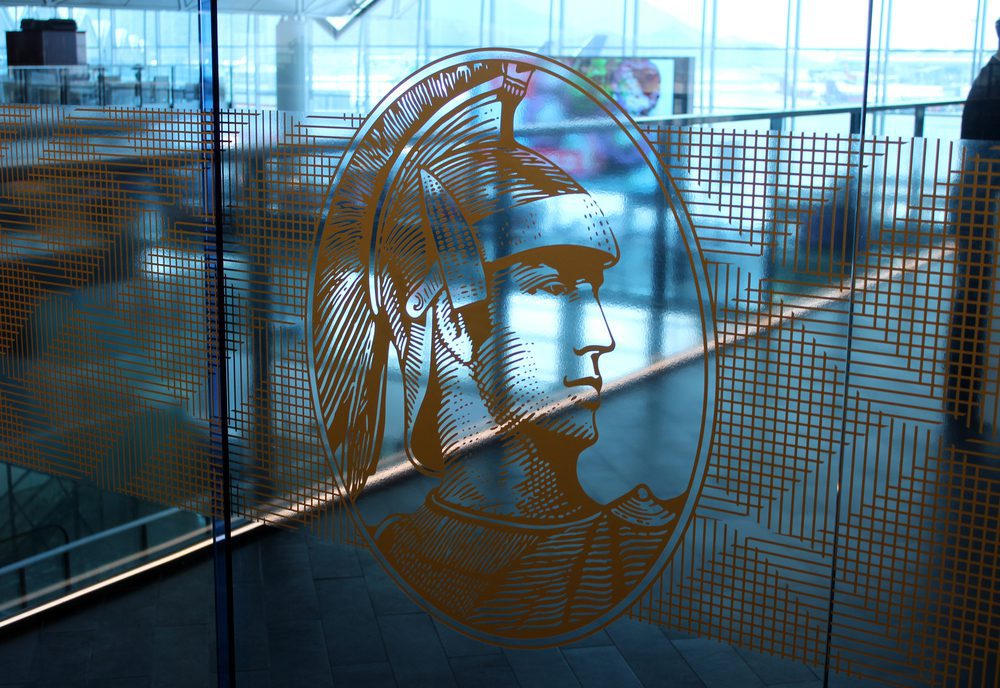 There are many benefits and perks offered with the Amex Centurion Card, including automatic status with many hotel, airline, and car rental loyalty programs. Members also have access to airport lounges, exclusive event access, and shopping credits.
Hotels
Hotel statuses: All three statuses include complimentary internet access, room upgrades, and bonus points for eligible stays. Earn Marriott Bonvoy Gold Elite status, Hilton Honors Diamond status, and IHG Platinum Elite status. Members of Marriott Bonvoy Gold Elite receive a welcome gift of points for every eligible stay, whereas IHG Platinum Elite members receive a welcome gift. Members of Hilton Honors Diamond are entitled to executive lounge access at applicable Hilton properties.
Centurion Hotel Program: In addition to a variety of hotel benefits, Amex Centurion cardholders can also enjoy unique hotel benefits when staying at properties within the following hotel brands: Aman Resorts, Belmond, Mandarin Oriental Hotel Group, Peninsula Hotels, Rosewood Hotels, Waldorf-Astoria Corporation, Oetker Collection, and St. Regis Hotels & Resorts. The hotel may offer complimentary breakfast for two, early check-in, late checkout, room upgrades, free internet, and a unique amenity gift.
Amex Fine Hotels & Resorts: In the Amex Fine Hotels & Resorts program, Amex Centurion cardholders can enjoy exclusive benefits at more than 1,000 luxury properties. A complimentary breakfast for two, a room upgrade, early check-in, late check-out, free internet, and a unique amenity gift may be included in this package.
Certain benefits require enrollment.
Airlines, Airports, And Travel
Delta SkyMiles Platinum Medallion status: Delta SkyMiles Platinum Medallion members receive unlimited complimentary upgrades, waived bag and ticket change fees, priority boarding, priority waitlist, and one Choice Benefit per member. In addition to $200 travel vouchers and $200 Tiffany & Co. gift cards, Choice Benefits include 20,000 bonus miles, four regional upgrade certificates, and more.
Centurion International Arrival Services: If you are traveling in business or first class on an international flight, you will be greeted by a personal guide who will assist you with customs and immigration. Your guide may also coordinate ground transportation. This service is available at more than 30 international airports for you and your party.
50% airline bonus: By redeeming points through Amex Travel or Centurion Travel Service, you will receive 50% of your Membership Rewards points back as a statement credit.
Centurion Lounge access: It is common for Centurion Lounges to offer high-speed internet, fresh food, alcoholic beverages, and workspace in airports around the world. Additionally, some lounges may offer shower suites, luggage lockers, and/or conference rooms.
Priority Pass Select: Free access to Priority Pass lounges around the world. These lounges may offer complimentary refreshments, free Wi-Fi, massage rooms, and/or sleeping areas.
Get a statement credit for Global Entry or TSA PreCheck once every four years for expedited screening when traveling.
CLEAR membership: A statement credit will be applied toward CLEAR memberships for you and up to three family members each year. CLEAR utilizes biometric screening (fingers and eyes) to move you to the front of the line at more than 65 airports, stadiums, and other venues nationwide.
Private Suite at LAX membership: PS at LAX members enjoy discounted rates on visits to this private terminal, as well as quick and easy screenings on departure and arrival, luggage assistance, plenty of amenities, and a BMW escort.
International Airline Program: You can save on airfare with more than 20 participating airlines when you book business class, first class, or premium economy through this program.
Dedicated concierge service: The Centurion card offers concierge services, but Centurion cardholders can ask for a specific individual to be assigned as their concierge. Concierge requests may include gift ideas, event tickets, travel arrangements, etc.
Travel insurance: A variety of travel insurance coverages are available, including trip cancellation/interruption insurance, trip delay insurance, and baggage delay insurance.
No foreign transaction fees: This is another credit card that does not charge foreign transaction fees. Amex Centurion Cards do not charge foreign transaction fees, so you do not have to worry about using your card abroad.
Enrollment is required for certain benefits.
Cruises And Rental Cars
Cruise benefits: When booking cruises with Amex cruise partners through Amex Travel, cardmembers may receive cruise credit, additional amenities, and extra Membership Rewards points.
Centurion Auto Program: You can rent luxury and exotic cars, as well as participate in driving experiences. You may also purchase premium vehicles through this program.
Hertz President's Circle: The Hertz Gold Plus Rewards President's Circle status is complimentary along with additional Centurion benefits, including up to 20% off standard cars, guaranteed one-car class upgrades, priority service, free additional driver, complimentary one-way rental, free pick-up and drop-off, free child seats, and ski racks.
Avis President's Club: Join the Avis Preferred President's Club and receive a complimentary double upgrade, 24/7 assistance, 50% more rewards per dollar spent, and savings of up to 25%.
Rental car insurance/coverages: If you pay with your American Express Centurion Card and decline the rental company's collision damage waiver, you will automatically receive primary rental car insurance coverage. Cardholders will also receive free roadside assistance.
You must enroll for some benefits.
Entertainment, Dining, And Wining
Wine benefits: Enjoy private wine tours in Napa, exclusive Napa Experience and/or Tuscany tour packages, a complimentary tasting experience for two, and a complimentary annual one-hour consultation with a wine expert
Centurion Dining Program: You will have access to over 1,000 exclusive restaurants around the world.
Exclusive sales and events: VIP access to events by invitation only, as well as other exclusive events such as the Kentucky Derby, Wimbledon, Coachella, Grand Prix de Monaco, and more.
The List: The website provides a curated list of things to do and places to visit in cities throughout the world. The site may include restaurants, hotels, shopping, attractions, and more.
Enrollment is required for some benefits.
Shopping
Saks Fifth Avenue credits: With your Amex Centurion Card, you can receive up to $250 in statement credits each quarter, or up to $1,000 per year when you use it to make purchases at Saks Fifth Avenue.
Centurion Shopping Program: Enjoy exclusive offers on luxury brand products, shopping experiences, and meeting fashion designers as well as access to NET-A-PORTER and MR PORTER shopping services.
InCircle: Spend at Bergdorf Goodman, Cusp, Horchow, Last Call, or Neiman Marcus and earn InCircle rewards. InCircle rewards can be redeemed for InCircle Point Cards.
Protections and warranties: Get important protections and coverages, such as price protection, return protection, and extended warranties.
Enrollment is required for certain benefits.
Extras
Equinox membership: A complimentary Equinox Destination Access membership will provide you with access to more than 100 Equinox gyms in the United States, the United Kingdom, and Canada.
Holiday gift: Amex offers holiday gifts to cardholders, which are usually valued at $200 or more and have included Tiffany & Co. crystal decanters, complimentary stays at Four Seasons properties in Hawaii, and charitable donations.
Cellphone protection: With this card, you will receive coverage for cellphones attached to a cellphone bill you pay in full each month. You can make up to two claims per card account per 12-month period for stolen or damaged cell phones, with a $50 deductible per claim.
There are certain benefits that require enrollment.
There Are A Few Drawbacks To This Card
The membership fees are extremely high. For the first year, you must pay $15,000 in membership fees, and thereafter you have to pay $5,000 per year. If you wish to add an authorized user, you have to pay $5,000 per user.
Amex Centurion Card does not offer a welcome offer. While most premium credit cards offer generous welcome offers, the Amex Centurion Card does not.
There is a low earning rate: 1X points on all eligible purchases, and 1.5X points over $5,000. As one point per dollar spent is generally considered the bare minimum for rewards cards, this is not a special rewards rate in any way. However, the additional rewards for purchases over $5,000 make it slightly more advantageous.
American Express Centurion Credit Card Review: How To Earn And Redeem American Express Membership Rewards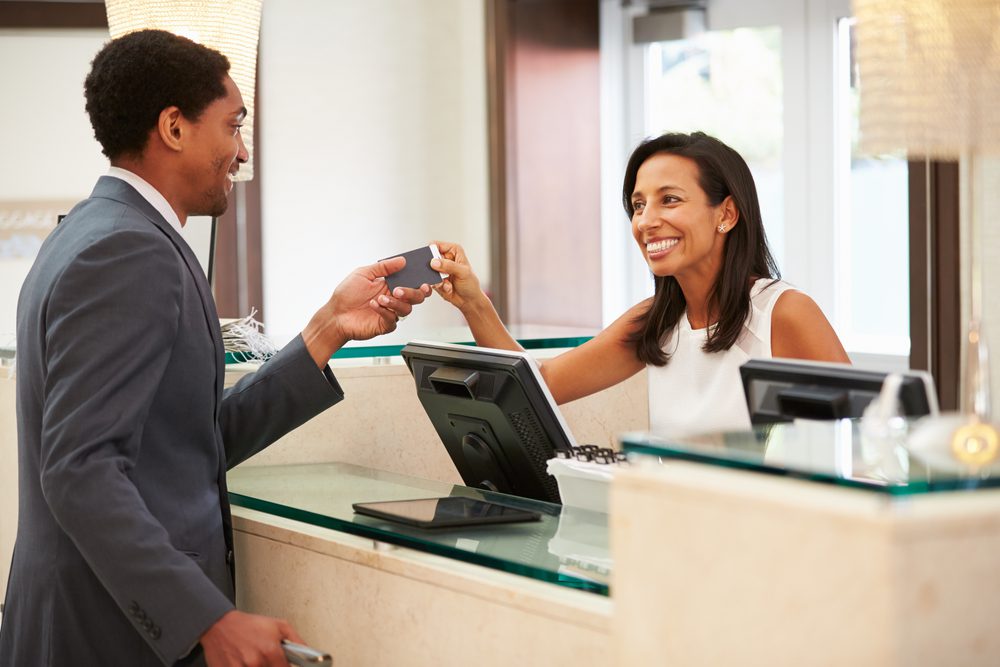 Getting The Most Out Of Your Redemptions And Earning The Most Points
If you frequently make purchases of $5,000 or more, the Centurion Card from American Express earns 1X points on eligible purchases and 1.5X points on purchases over $5,000.
It is important to note, however, that there are other credit cards available that can earn you more rewards without meeting the $5,000 threshold. For example, the Chase Sapphire Reserve® earns 10X points on Lyft rides and Chase Dining purchases; 10X points on hotels and cars booked via Ultimate Rewards; 5X points on flights booked via Ultimate Rewards (after the first $300 in travel purchases are made each year); 3X points on travel and dining; and 1X points on all other purchases. With the Sapphire Reserve, there is a much higher earning potential than with the Centurion Card.
AMEX Transfer Partners
As a member of the Amex Membership Rewards program, you are able to redeem your points for travel through Amex Travel or transfer them to more than 20 transfer partners in the airline and hotel industries at a 1:1 ratio.
There are several airlines that accept Amex airline transfers, including:
Aeromexico
Air Canada
Alitalia
Aer Lingus
Air France
All Nippon Airways
Avianca
British Airways
Cathay Pacific Asia
Delta Air Lines
EL AL
Emirates
Etihad Airways
Hawaiian Airlines
Iberia Plus
JetBlue
Singapore Airlines
Qantas Airlines
Virgin Atlantic Airways
Among the partners of Amex hotel transfers are:
Choice Hotels
Hilton Honors
Marriott Bonvoy
FAQs About The Centurion Card From American Express
How Valuable Is The Centurion Card?
If you are able to take advantage of many of the benefits and perks associated with the Amex Centurion Card, then you should consider it. The majority of these benefits are travel-oriented, which may be of particular interest to luxury travelers. It may not be worthwhile for you to have this card even if you receive the invitation if you cannot take advantage of the many travel benefits.
Are Centurion Cards Difficult To Obtain?
Amex Centurion Cards can only be obtained by invitation. Invites are generally sent to existing Amex customers who spend at least $250,000 annually on their Amex cards and earn over $1 million annually.
Do You Know How Many People Own Amex Black Cards?
The number of Amex Centurion cardholders around the world has not been officially reported, but estimates would place the number at more than 100,000. In the United States, it is probably over 20,000.
Is It Possible To Have Two Amex Cards At The Same Time?
The unofficial Amex rule for credit card applications is that you may have up to five American Express cards open at the same time, including both personal and business cards.
Consider These Other Cards
American Express Centurion Card offers luxury travel benefits that are unparalleled. However, it has a hefty annual fee and new member fee that sets it apart from the other cards. If you wish to avoid these fees and still receive valuable travel benefits, you may wish to consider the Platinum Card from American Express or the Chase Sapphire Reserve Card.
Several of the benefits of the Amex Platinum Card are the same as those of the Amex Centurion Card, including access to the Amex Fine Hotels & Resorts Program, reimbursement of Global Entry or TSA PreCheck fees, and access to Centurion and Priority Pass Select lounges. While it has a much lower annual fee, offers a generous welcome offer, and provides up to $200 in Uber credits, some benefits require enrollment.
As part of the Chase Sapphire Reserve Card, you will receive a $300 annual travel credit, reimbursement of Global Entry or TSA PreCheck fees, and access to Priority Pass Select airport lounges. The Luxury Hotel & Resort Collection offers special benefits to cardholders at over 1,000 properties.
There is a difference between these two cards, however. They both offer similar benefits to the Amex Centurion Card, but have lower annual fees, including welcome offers, and allow you to earn bonus points in certain categories. Since most of us would not have the option of the Amex Centurion Card anyway, these cards would be better options.
American Express Centurion Credit Card Review
American Express Centurion Credit Card
American Express Centurion Credit Card Review
You should consider the Amex Centurion Card if you can take advantage of many of its perks and benefits. The majority of these are travel-based, so luxury travelers may be particularly interested. In the event that you cannot take advantage of the many travel benefits offered by this card, it may not be worth it even if you receive the invitation.
Comments Rating
( reviews)