It's easy to get a lower interest rate on your credit card – all you have to do is ask. Your credit card issuer may decline your request, but it doesn't hurt to try. Show them that you're a responsible customer with a history of on-time payments, and they're more likely to lower your rate.
Different types of credit cards have different interest rates. Some credit cards have 0% APR for limited periods. It is important to know what the interest rate is on your credit card so that you can be sure to pay less interest over time.
There are a few different ways that you can lower the interest rate on your credit card.
What is a good interest rate?
The annual percentage rate (APR) on your credit card is the cost of borrowing money. Your interest rate depends on factors like your credit score, income, and market conditions when you apply for the card. Carrying a balance on your card accrues interest unless you are benefiting from a 0% APR period. Paying your balance in full and on time every month avoids paying interest.
The average credit card interest rate is quite high, at over 18%. So, before you start wondering whether or not your credit card has a reasonable APR, keep this in mind. A good APR to aim for is lower than the current national average.
Find competitive credit card offers
As a cardholder, it's important to be aware of the competition when it comes to interest rates. After all, you don't want to be paying more than you have to. A good way to compare rates is to find a card with similar terms and conditions and see how they compare.
Of course, it's important to make sure that the offer is competitive. For example, there's no point in comparing the APR of a card for people with excellent credit with one for people with poor credit. Once you've found a few good offers, you can call your issuer and let them know what their competitors are offering.
Ask your card issuer
There are a few things you can do to get a lower interest rate on your credit card. One is to contact your credit card issuer directly and ask for a lower rate. It's important to be prepared before you make the call so you know exactly what you need from your issuer. Make sure you're familiar with your current credit card terms (APR, grace period, statement due date, and current balance) so you can use this information to your advantage when negotiating with your lender.
It's always worth asking your credit card issuer for a lower interest rate – you might be surprised at how easy it is to get a reduction, especially if you've been a loyal customer for a long time. Here are some tips on how to negotiate the best possible deal.
Start by explaining your situation and why you feel you deserve a lower rate. Mention any offers from other issuers that you've received, as this will show that you're serious about taking your business elsewhere unless they give you a better deal. Be polite but firm, hang up, call again try speaking to another representative. They may be more willing to negotiate.
Remember, the worst they can say is no! Also, keep in mind that account longevity means something in this business – so let them know how long you've been with them, as this may sway things in your favor.
Work on improving your credit score
There are a few things you can do to improve your credit score and get a better interest rate on your credit card. One easy way to improve your credit rating is to pay your credit card bill on time every month. You can also try negotiating with your credit card company for a lower APR, or applying for a new credit card with a better interest rate.
To maintain a good credit score, it is important to keep your credit utilization rate below 30%. This means having no more than $3,000 in revolving balances for every $10,000 in total credit. Additionally, opening too many new accounts or closing existing accounts can lead to multiple hard inquiries on your credit report, which can negatively impact your score.
Try a balance transfer card if you get denied
There are a few things you can do to reduce the amount of interest you pay on your credit card debt. Applying for a balance transfer credit card is a great way to consolidate your debt without further hurting your credit. Most balance transfer credit cards offer a 0 percent intro APR on transferred balances for 12 to 21 months. Just keep in mind that these offers typically include a balance transfer fee, so you won't get access to that 0 percent APR for free. Another option is to negotiate with your credit card company for a lower interest rate.
The Wells Fargo Reflect card is one of the best balance transfer cards available, offering a 0% intro APR for up to 21 months on purchases and qualifying balance transfers. This is one of the longest 0% intro periods currently available, making it a great choice for those who want to save on interest charges. Additionally, cardholders who make at least the minimum payments on time each month during the intro period will have their zero-interest periods extended by three months (15.99% to 27.99% variable APR thereafter).
When considering a balance transfer, it is important to remember that there may be fees associated with the transaction. A standard 3 percent intro balance transfer fee (minimum $5) applies to balance transfers made within the first 120 days. After the first 120 days, the fee increases to 5 percent or $5.
The bottom line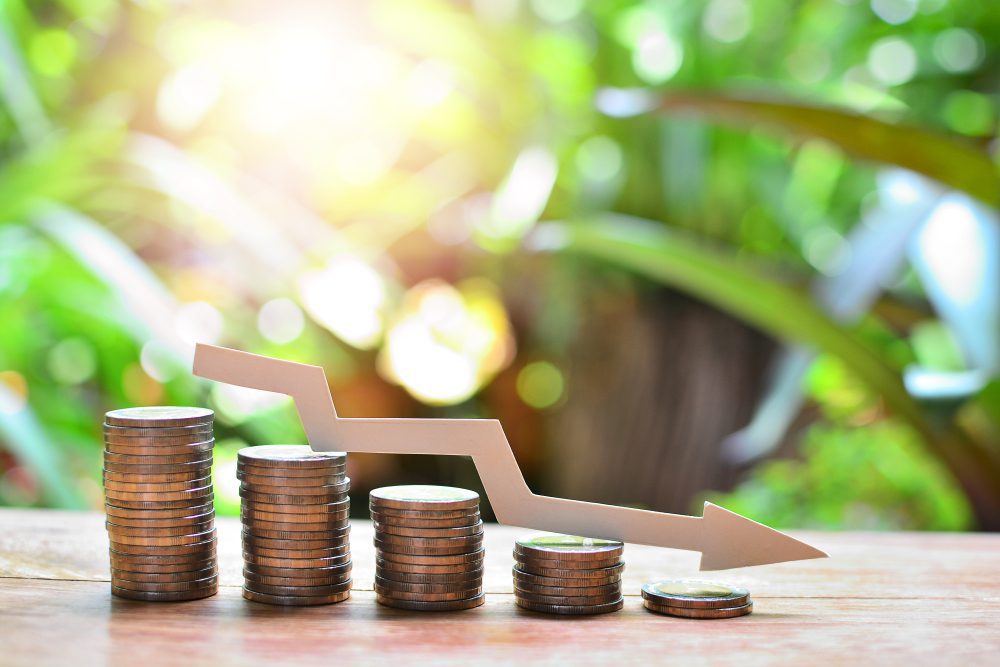 One way to avoid paying interest on your credit card is to only make purchases you can afford to pay off, and to pay your entire credit card bill every month. This way, you will never be charged any interest payments.
There are a few things you can do to lower the interest rate on your credit card debt. One is to ask your current credit card issuer to lower your APR. Another is to transfer your balance over to a new 0 percent APR credit card. Either way, it's worth taking some time to explore your options so that you can get the lowest interest rate possible.
Clearone Advantage, Credit Associates, Credit 9, Americor Funding, Tripoint Lending, Lendvia, Simple Path Financial, New Start Capital, Point Break Financial, Sagemore Financial, Money Ladder, Advantage Preferred Financial, LoanQuo, Apply.Credit9, Mobilend
Comments Rating
( reviews)