Student loans have become an essential part of higher education, as the cost of college education continues to rise. While student loans can provide the financial assistance that students need to pursue their dreams, they can also be a significant burden to repay after graduation. We have compiled a list of 7 tips to manage your student loans and help you stay on top of your repayment plan.
Understand Your Loan Details
The first and most crucial step in managing your student loan is to understand its details. It is essential to know the type of loan you have, the interest rate, the monthly payment, and the repayment period. Federal loans come with various repayment plans, such as the standard repayment plan, income-driven repayment plan, and extended repayment plan. Private loans, on the other hand, may have different repayment terms and conditions.
Knowing your loan details will help you make informed decisions about your repayment plan and avoid any surprises or financial setbacks. You can find all the information about your loans on the National Student Loan Data System (NSLDS) website.
Create a Budget
Creating a budget is an essential part of managing your student loans. A budget helps you track your income and expenses and ensures that you have enough money to cover your monthly loan payments. Start by listing your monthly income and expenses, including your rent, utilities, groceries, transportation, and other bills. Once you have a clear understanding of your expenses, you can determine how much money you can allocate towards your student loan payments.
Creating a budget also helps you identify areas where you can cut back on expenses to free up more money for your loan payments. For example, you can reduce your dining out expenses or switch to a cheaper phone plan. The key is to find a balance between your expenses and loan payments to avoid falling behind on your payments.
Consider Loan Forgiveness Programs
If you have federal student loans, you may be eligible for loan forgiveness programs, which can help reduce or eliminate your loan debt. These programs are designed to reward borrowers who work in specific industries or professions or have a certain type of loan.
For example, the Public Service Loan Forgiveness (PSLF) program forgives the remaining balance on your federal Direct Loans after you have made 120 qualifying payments while working full-time for a qualifying employer. The Teacher Loan Forgiveness program forgives up to $17,500 on your Direct Subsidized and Unsubsidized Loans and Subsidized and Unsubsidized Federal Stafford Loans if you teach full-time for five complete and consecutive academic years in a low-income school or educational service agency.
Before applying for a loan forgiveness program, make sure you meet the eligibility requirements and understand the terms and conditions of the program.
Make Extra Payments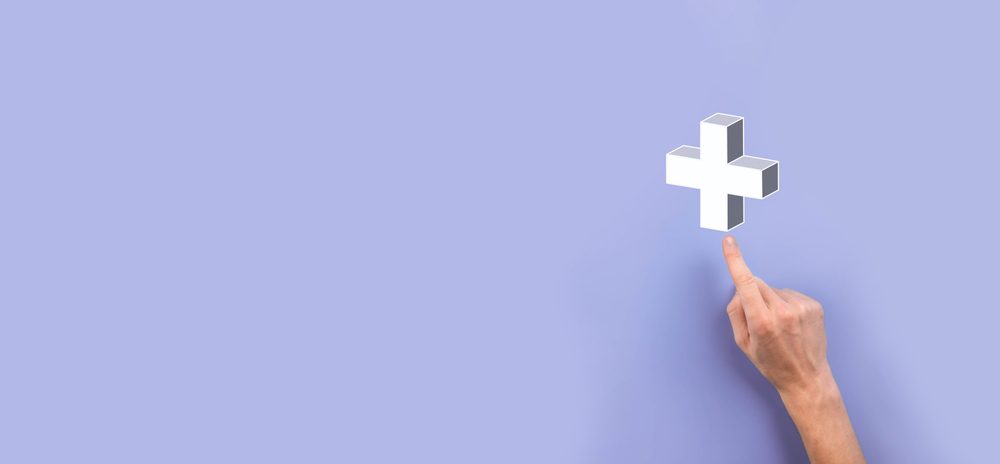 Making extra payments towards your student loans can help you pay off your debt faster and save money on interest. Even small extra payments can add up over time and reduce the overall cost of your loan. You can make extra payments by setting up automatic payments or making manual payments whenever you have extra money.
When making extra payments, make sure to specify that the payment is for the principal amount and not the interest. Paying down the principal amount reduces the overall balance of your loan and saves you money on interest in the long run.
Refinance Your Loans
Refinancing your student loans can help you lower your interest rate and save money on your loan payments. When you refinance your loans, you replace your existing loans with a new loan with a lower interest rate. This can help you reduce your monthly payments and save money on interest over the life of your loan.
However, refinancing is not suitable for everyone, and it's essential to weigh the pros and cons before making a decision. Refinancing federal loans with a private lender means you lose access to federal loan benefits and protections, such as income-driven repayment plans, loan forgiveness, and deferment or forbearance options. Before refinancing, make sure you understand the terms and conditions of the new loan and how they compare to your existing loans.
Don't Ignore Your Loans
Ignoring your student loans can have serious consequences, such as late fees, penalty charges, and damage to your credit score. If you are struggling to make your loan payments, don't ignore them. Instead, reach out to your loan servicer and explain your situation.
Your loan servicer may be able to offer you a lower monthly payment, deferment or forbearance options, or alternative repayment plans. Ignoring your loans will only make your situation worse and make it harder to catch up on your payments.
Seek Professional Help
If you are struggling to manage your student loans, seek professional help. There are many resources available to help you understand your options and make informed decisions about your repayment plan. You can reach out to a student loan counselor or financial advisor who can provide you with personalized advice based on your situation.
You can also use online resources such as the NSLDS website, the Department of Education's Federal Student Aid website, and the Consumer Financial Protection Bureau's website to learn more about your loan options and rights.
Debt Settlement For Student Debt
Debt settlement for student loans is a process where a borrower negotiates with their lender to pay off their student loan debt for less than the total amount owed. This type of settlement is often used when borrowers are struggling to make their monthly payments or are facing financial hardship.
While debt settlement can help borrowers avoid defaulting on their loans, it can also come with drawbacks such as lowered credit scores and tax consequences. It is important for borrowers to carefully consider all of their options and research the potential impacts before pursuing debt settlement for their student loans.
7 Tips to Manage Your Student Loans: Conclusion
Managing your student loans can be challenging, but it's essential to stay on top of your payments to avoid any financial setbacks. By understanding your loan details, creating a budget, considering loan forgiveness programs, making extra payments, refinancing your loans, not ignoring your loans, and seeking professional help, you can take control of your student loan debt and achieve financial stability.
Frequently Asked Questions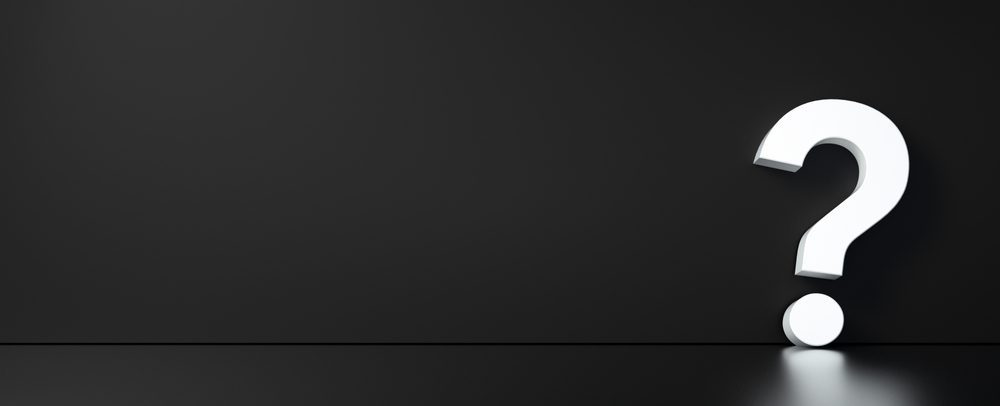 How can I manage my student loans more effectively?
The best way to manage your student loans is to create a budget, track your spending, and make payments on time.
How do I know how much I owe in student loans?
You can check your student loan balance by logging into your loan servicer's website or contacting them directly.
What are some repayment options for student loans?
There are several repayment options for student loans, including standard repayment, income-driven repayment, and deferment or forbearance.
How can I lower my monthly payments?
You can lower your monthly payments by enrolling in an income-driven repayment plan, extending your repayment term, or consolidating your loans.
What is loan consolidation?
Loan consolidation is the process of combining multiple federal student loans into one loan with a single monthly payment.
What are the benefits of loan consolidation?}
The benefits of loan consolidation include simplifying your payments, potentially lowering your monthly payment, and locking in a fixed interest rate.
Can I refinance my student loans?
Yes, you can refinance your student loans with a private lender to potentially lower your interest rate and monthly payments.
What is the difference between federal and private student loans?
Federal student loans are issued by the government and usually have lower interest rates and more flexible repayment options. Private student loans are issued by banks or other private lenders and usually have higher interest rates and fewer repayment options.
Can I qualify for loan forgiveness?
Yes, you may qualify for loan forgiveness if you work in certain public service jobs or if you enroll in an income-driven repayment plan and make payments for a certain period of time.
What happens if I default on my student loans?
If you default on your student loans, your credit score will be damaged, your wages may be garnished, and you may face legal action.
Glossary
Student Loans: A type of financial aid that must be repaid with interest, usually taken out by students to pay for their education.
Principal: The original amount of money borrowed, not including interest.
Interest: The amount charged by a lender for borrowing money.
Repayment Plan: A schedule for paying back the loan, often with monthly payments.
Grace Period: A period of time after graduation or leaving school during which repayment does not begin.
Loan Servicer: The company responsible for managing and collecting payments on a student loan.
Deferment: A temporary postponement of loan payments due to financial hardship or other reasons.
Forbearance: A temporary reduction or pause in loan payments due to financial hardship or other reasons.
Consolidation: Combining multiple student loans into one loan with a single monthly payment.
Default: Failing to make loan payments, resulting in legal action and damage to credit score.
Income-Driven Repayment Plan: A repayment plan based on the borrower's income, with lower monthly payments and potential loan forgiveness after a certain period of time.
Loan Forgiveness: The cancellation of all or a portion of a loan, usually after meeting certain requirements.
Refinancing: Replacing an existing loan with a new loan, often with a lower interest rate.
Credit Score: A number used by lenders to assess a borrower's creditworthiness.
Co-signer: A person who agrees to take responsibility for loan repayment if the borrower is unable to do so.
Prepayment: Paying off the loan before the scheduled due date.
Late Payment: Failing to make a loan payment by the due date, resulting in fees and damage to credit score.
Loan Discharge: The cancellation of a loan due to certain circumstances, such as permanent disability or closure of the school.
Origination Fee: A fee charged by lenders for processing a loan application.
Interest Rate Reduction: A reduction in the loan's interest rate, often as a reward for making on-time payments.