Choosing the right lender for you is very important, whether you are looking for a personal loan or to resolve your debts. This review provides you with a comparison of ClearOne Advantage vs Lendvia to help you decide which company is the best option for your needs.
ClearOne Advantage Review: Ranked #1 for Credit Card Relief and Debt Consolidation
In the past few years, ClearOne Advantage has been helping people lower their monthly payments and get out of unsecured debt. Numerous organizations have ranked them #1 in the debt consolidation loan category due to their track record of success with their customer loyalty program. ClearOne Advantage may be able to assist you if you are struggling with debt. We will examine the services offered by ClearOne Advantage and hear from their customers in this review.

Summary
Have you been struggling with unmanageable debt? There may be a solution available through ClearOne Advantage. As of 2008, the company has helped thousands of clients resolve their enrolled debts. There has been a lot of interest in ClearOne Advantage in recent years. Is this the right company for you?
A closer look at their website and terms and conditions revealed some interesting findings. Below are some highlights.
A+ rating from the Better Business Bureau and a client satisfaction score of 9 out of 10.
As long as your enrolled debt is reduced, you will not be charged a fee for their services.
To save you money, they create a monthly payment plan that suits your budget.
It is estimated that clients who are willing to stick with the program and settle all their debt for 24 to 60 months can save around 50%.
A track record of resolving over $3 billion in debt for its clients has been established by the company.
Using the self-service client portal, you can access your account information 24 hours a day, 7 days a week.
They offer a comprehensive debt guide, budgeting tools, and articles.
Accredited member of the Consumer Debt Relief Initiative (CDRI)
In the debt settlement industry, we have the best reputation.
Customer loyalty group with an award-winning reputation.
It is not ClearOne Advantage's policy to accept secured debt that is backed by real estate.
ClearOne Advantage: What is It?
You may be able to benefit from ClearOne Advantage if you are struggling with debt. Since 2008, they have helped thousands of clients resolve their credit card bills and other unsecured debts.
There are no upfront fees associated with their services. ClearOne Advantage works with you to create a customized debt relief plan that meets your budgetary needs. You can expect their certified debt specialists to negotiate lower final payment amounts with your creditors so that you can repay a reasonable portion of your debts – at an acceptable level.
Located in Baltimore, MD, Clear One Advantage can be reached by phone at 888-340-4697 or by email at support@ClearOneAdvantage.
How Does This Company Work?
Even though finding relief from your debt may seem daunting, it is not impossible. ClearOne begins by analyzing your debt and estimating your savings. Your situation will be reviewed by one of their Certified Debt Specialists from their Customer Loyalty Group, who will help you to come up with a realistic repayment plan that fits your budget. The process usually takes less than 20 minutes and can be conducted over the telephone or online.
Each situation is unique, so your debt relief analysis will indicate exactly what ClearOne can do for you and how much you can save.
After You Sign Up, What Happens?
To participate in this program, you will be required to pay a reduced monthly amount into an FDIC-insured bank account in your name. The funds in this account will be used to pay your creditors each month and can be up to 40% less than what you currently pay.
When your fund balance increases, ClearOne Advantage will begin negotiating on your behalf with your creditors. You can take advantage of this process to get back on track, improve your financial situation, and qualify for a debt consolidation loan without having to seek debt relief services again.
How To Qualify For ClearOne Advantage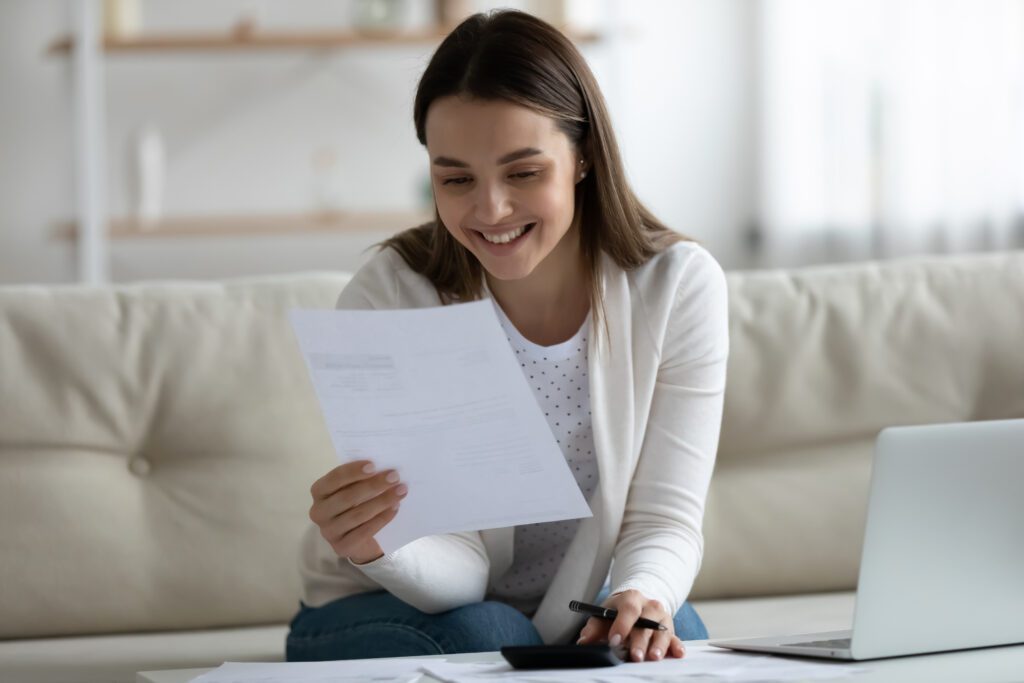 In terms of debt solutions, there is no one-size-fits-all approach. Some people may be best served by bankruptcy or credit repair services, while others may be better served by a monthly payment through a debt settlement company. A debt settlement program is a flexible, cost-effective solution that can work for a variety of financial circumstances.
The debt settlement plan requires you to save money to make a lump-sum payment to settle your debt. According to a good rule of thumb, you should be able to set aside 1.5% of your total debt each month. In other words, someone who owes $30,000 in unsecured debt should be able to consistently set aside $450 per month. A three-year program would be possible with this approach.
ClearOne Advantage BBB Reviews
In addition to having an A+ rating on the Better Business Bureau, ClearOne Advantage has been accredited by the BBB since 2014. In terms of customer reviews, they have an average of 472 reviews from customers and almost none of them are negative, which makes them an excellent choice.
Here are some ClearOne Advantage positive reviews:
Ruthie J 07/09/2022
Tammy J. 04/16/2022
Kimberly V. 03/01/2022
Tara R 02/04/2022
FAQs
How Much Can You Save With ClearOne Advantage?
With ClearOne Advantage, you could be able to get back on track with your monthly payments and save an average of 50% on your obligations before fees. To save money, you would have to determine the amount of debt you have and the willingness of your creditors to negotiate. Check out the customer reviews to see what others have to say about us.
How Much Does ClearOne Advantage Cost?
When you work with ClearOne Advantage, a leading debt settlement company, there are no hidden fees to worry about. It is only when the settlement has been reached and the settlement has been approved that you will have to pay their fee. Furthermore, they will only be paid after at least one of the monthly payments you make toward the settlement has been made. Because every situation is different, their fees and costs also vary from case to case.
How Does This Company Affect Your Credit?
You will receive a black mark on your credit report if you settle a credit card debt for less than what you owe. You may encounter problems in the future if you need to borrow again, as lenders often consider credit scores and previous monthly payments when determining your loan eligibility.
How To Cancel It?
It is possible to get out of debt by speaking with a debt settlement consultant, but you should be aware of your rights and options before signing any contracts. If you ask the company in writing, you can get out of a debt settlement contract quickly.
Having trouble making ends meet? You may find these tips helpful in getting back on track.
Staying on track requires establishing and adhering to a budget.
In addition, you can work with a financial advisor to develop a plan that works for your unique situation.
If you are already in debt, do not worry too much. Customers can often create a more manageable payment plan with many companies. For more information, contact their customer service team.
ClearOne Advantage: Is It Legit?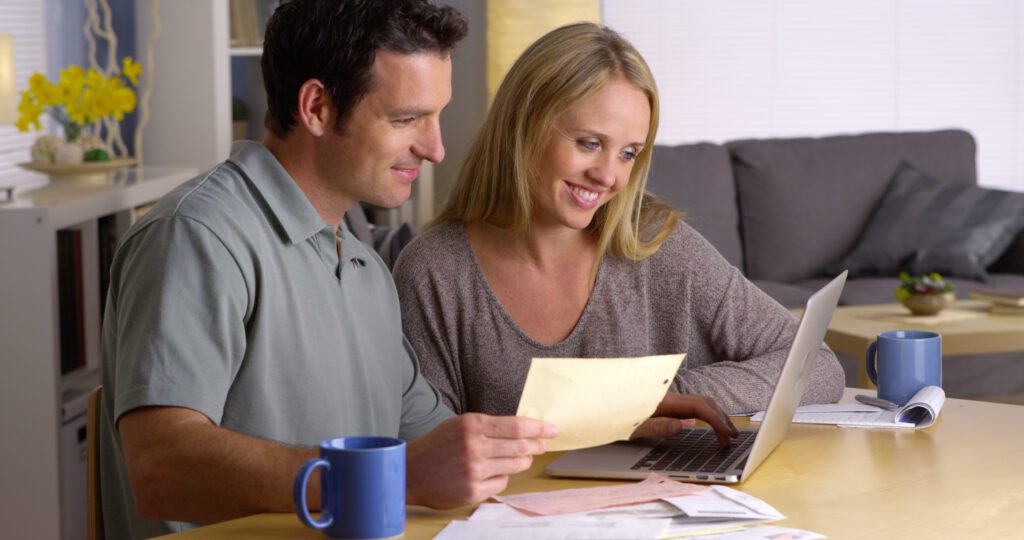 There is a legit debt settlement program offered by ClearOne Advantage that provides superior debt negotiation services. The company is accredited by the American Fair Credit Council (AFCC) and the International Association of Professional Debt Arbitrators (IAPDA). Information collected by the website and shared with affiliates is outlined in its privacy policy, and its website is encrypted to ensure that your information is protected.
Furthermore, ClearOne Advantage is an excellent choice for those seeking a reputable and reliable company. The company has an A+ rating with the Better Business Bureau and has been accredited since 2014. The majority of their customers are satisfied with their service.
Lendvia Review: Is It Legit or A Scam?
Recently, have you been notified that you have been pre-selected for a Hardship Recovery Loan? Perhaps you are wondering if this is a legitimate offer or a scam. Can you get out of debt so quickly?
To gain a deeper understanding of Lendvia Financial's business practices, we conducted extensive research. Even though they do not have a file with the Better Business Bureau (BBB) or American Fair Credit Council (AFCC), we believe that Lendvia is a legitimate company.

Summary
To offer debt consolidation services and installment loans through its network of lending partners, Lendvia Financial is a loan-matching company that specializes in debt consolidation. They advertise their services on LendviaFinancial.com.
They are based in Sherman Oaks, California, and match borrowers with lenders that meet their financial needs.
Key Aspects
To attract customers, this company sends out preselected mail offers. Perhaps you received a letter in the mail that stated the following:
FINANCIAL RELIEF FOR AFFECTED FAMILIES.
It is with great pleasure that we inform you that you have been selected for a Lendvia Financial Hardship Recovery Loan of up to $21,862, with interest rates as low as 4.99%.
The offer intrigued us, so we decided to see if it was as good as it seemed. The following is what we found:
The interest rate offered by Lending Partners ranges from 4.99% APR to 34.99%.
The loan amount advertised is $5,000 to $100,000.
The company can assist you in determining which lender is appropriate for your situation, but it cannot guarantee approval.
There will be a range of repayment terms from 1 to 5 years.
The company works with third-party providers and partners. By applying for a loan, you consent to the sharing of your personal information with the lender's network.
Lendvia: What is It?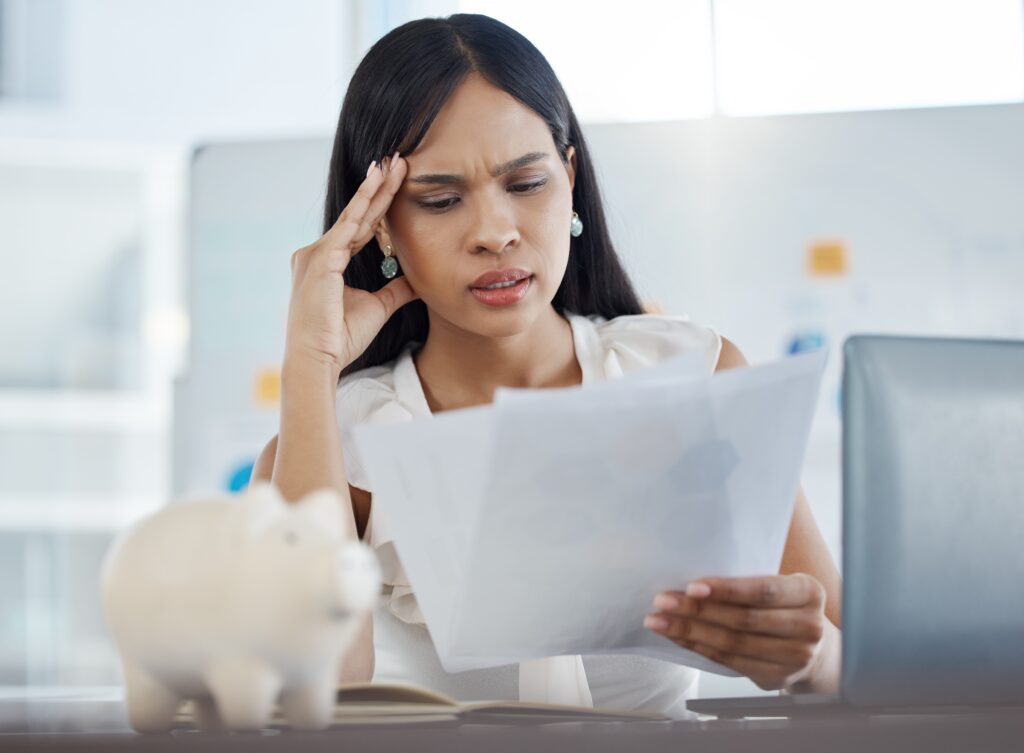 Using Lendvia, consumers can connect with lenders who originate debt consolidation loans. They are not lenders themselves, and can neither approve nor deny loans nor determine interest rates for their customers. Nonetheless, they assist borrowers in choosing between loan options through what they call Loan Coaches. If you work with a Loan Coach, you will be able to pay off your credit cards faster and with a lower monthly payment through a loan and financial plan.
The lead generation company has been in operation since 2019; according to its website, it can be found at 15303 Ventura Blvd. Its address is Suite 1190, Sherman Oaks, CA 91403, and it can be reached by e-mail at [email protected] or by telephone at 888-699-3080.
According to its advertising, Lendvia focuses on helping its customers get out of debt and save more money by mapping out a financial wellness strategy.
Customers are not able to read reviews and testimonials on Lendvia's BBB or Trustpilot pages.
How Does This Company Work?
There are some unsecured installment loans available through Lendvia. Lendvia works in the following ways:
1. There is a "Loan Coach" For The Application Process
To complete the application process, you may consult with their Loan Coaches for free and without any obligation. You will need to enter your personal information, the amount of debt you have, your credit score, and whether you have fallen behind on your payments.
It is important to note that by submitting your information, you consent to Lendvia Financial and its affiliates contacting you by telephone, text message, or email using any address you provide now or in the future. Among these are dialing systems, prerecorded voice messages, and automatic dialing devices.
2. Find A Loan Match For You
To find a loan match for you, Lendvia will share your information with Lendvia's lending partners after you have completed the application process.
3. Review Loan Terms And Conditions
Before you commit to a loan, it's important that you review your terms, verify your information, and read all the small print carefully before you sign any documents and begin the loan process.
Lendvia Consumer BBB Reviews
There are no records of Lendvia's existence with either the Better Business Bureau (BBB) or the American Fair Credit Council (AFCC).
In addition, Lendvia does not have any reviews on Google, Trustpilot, or Yelp.
How Much Does This Company Charge?
There is no explicit information about how much Lendvia charges for its services on the website.
However, they do advise that an origination fee will be charged. The origination fee is a small percentage of the total loan amount and is deducted at the beginning of the loan process. Your loan service fee covers all costs associated with the creation, management, and servicing of your loan. Additional fees, such as application fees, prepayment penalties, and annual fees, are not charged. You will be informed of all terms and any fees before you accept any offer.
Interest Rates And Terms
In addition to offering fixed rates, Lendvia offers simplified terms. With rates ranging from 4.99% APR to 34.99% APR, you can find a repayment plan that fits your needs and budget with a lower monthly payment.
Customers can select a loan between $5,000 and $100,000 and a term length between 1 and 5 years on Lendvia.
How Much Can You Save?
If you consolidate your debts, you may be able to save a significant amount of money depending on how much debt you have. A financial plan may be able to save you thousands of dollars in interest payments and lower your monthly payments if you have a lot of debt. Despite having less debt, consolidating can still save you money. There is also the possibility of paying less in finance charges.
How to Qualify For Lendvia
There is a right to know exactly what factors are taken into account when making a lending decision.
CONTACT A LOAN COACH FOR FREE. You can work with your Loan Coach to help you complete the application process.
SELECT YOUR TERMS Choose the terms that work best for you. You will be able to understand your options with the help of your Loan Coach.
VERIFY THE INFORMATION YOU HAVE ENTERED.
What Is The Utilization Ratio?
The credit utilization ratio plays an important role in determining your credit score. To determine this ratio, you must divide your total outstanding balances by your credit limits. The credit utilization ratio would be 37.5% if you had two credit cards with $1,000 limits and owed $500 on one and $250 on the other.
When evaluating your financial history, credit reporting agencies pay particular attention to your credit utilization ratio because it indicates your ability to manage your finances effectively. Having a low credit utilization ratio indicates that you are adept at managing your finances and keeping your balance in check. Alternatively, a high ratio indicates that you may have difficulty paying your debts.
What Is The Debt-To-Income Ratio?
Financial stability is largely determined by the debt-to-income ratio (DTI). The debt-to-income ratio is calculated by comparing your monthly debt payments with your monthly income. Having a high DTI indicates that you may be living paycheck to paycheck and may be unable to meet your financial obligations. Keeping track of your debts and having room in your budget for other expenses is essential.
Reliable And Verifiable Source Of Income
The most important thing that you need to have to get approved is a reliable source of income that can be verified. As a rule, the company would like to see that you have been steadily employed for at least one to two years before applying.
Credit Score Is Considered
One of the factors that lenders consider when considering you for a loan is your credit score. You have a better chance of receiving more favorable rates and terms if your FICO score is higher.
During The Application Process, There May Be Other Requirements
It may be necessary for you to provide a few items. The following may be included:
You will need a photo or color copy of your identification, such as your passport, driver's license, or state identification.
To prove your income, you must provide your two most recent pay stubs. Tax documents for your most recent year's 1040 must be provided if you are self-employed.
Bank statements from the past few months.
Does Lendvia Affect Your Credit Score?
Some lenders in the Lendvia network carry out credit checks with all three main credit reporting agencies – TransUnion, Experian, and Equifax – as well as other sources of consumer data available to them.
The credit score of the borrower won't be affected if he or she applies for a loan through Lendvia. It is important to keep in mind that if you choose a particular lender, they may do a hard pull on your credit, which may have an impact on your FICO score.
How Does It Handle Your Personal Information?
To meet your specific financial goals, Lendvia works with a network of lenders to find you a loan match that meets your specific requirements. This will require customers to consent to the sharing of their personal and contact information with these lenders.
As a result, you may receive calls, emails, or text messages from different companies within their network. If you wish to opt-out at any time, you may do so.
What Happens With Your Credit Cards
It is necessary to close some of your credit cards if you want to take advantage of one of Lendvia Financial's offers. It is up to you to determine which debts you want to pay off and close, and which cards you will still need to pay on an ongoing basis to maintain your standard of living.
Lendvia: Is It Legit?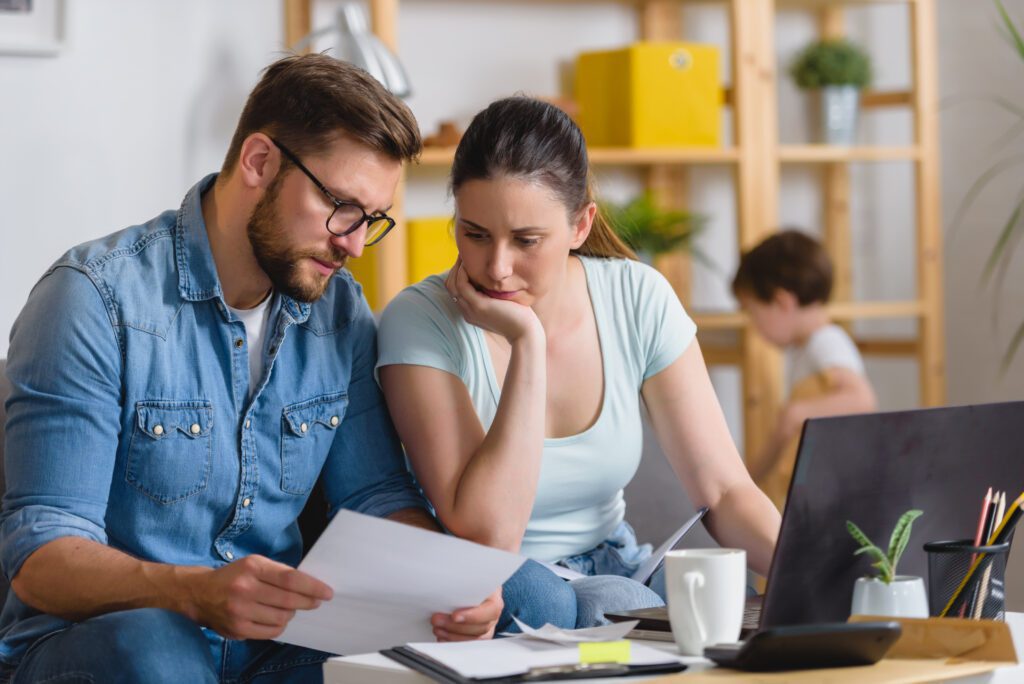 Based on the research that we conducted and the analysis of its online presence, we have concluded that Lendviafinancial.com is a legitimate company. As a result, it is difficult to receive a complete picture of the company since there is no official review or accreditation that attests to its business practices.
The best way to find the best deal is to read customer reviews and do your research before making a purchase. With this approach, you can rest assured that you are making the right decision for your specific situation by taking this approach.