Choosing the right company is crucial, whether you need a personal loan or to resolve your debts. This review compares Credit Associates vs LendingTree to help you decide which option is right for you.
Credit Associates Review: Debt Consolidation Company With A Near-Perfect Record And Fast Growing
If you're having trouble keeping up with your monthly payments, Credit Associates may be able to help. Thousands of people have recovered from debt with the help of Credit Associates, America's #1-rated debt relief company. Credit Associates can help you simplify your monthly payments and get rid of high-interest rates with debt consolidation.
It's important to know a few things before using Credit Associates to settle your debt. In the first place, Credit Associates is a legitimate company that has helped thousands of people get out of debt.
They are accredited by the National Foundation for Debt Management and have an A+ rating with the Better Business Bureau. Moreover, Credit Associates offers a money-back satisfaction guarantee. In other words, you can get your money back if you're unsatisfied with their services.
Credit Associates is the best Debt Consolidation company to help you get out of debt quickly and easily.

Pros and Cons
Credit Associates is unquestionably a trustworthy company. They have been in business for 14 years and have an A+ rating with the Better Business Bureau. But what are some of the other advantages and disadvantages of using their debt consolidation services?
Credit Associates' debt settlement program can offer both advantages and disadvantages, depending on your individual financial situation and goals. Here are some pros and cons to consider:
Pros:
Debt reduction: Debt settlement can help reduce your outstanding debts by negotiating with creditors to settle for less than the full amount owed.
Lower monthly payments: By settling your debts for less than the full amount owed, you may be able to lower your monthly payments and free up more of your income for other expenses.
Faster debt payoff: Debt settlement can help you pay off your debts faster than you would be able to with minimum monthly payments.
Professional assistance: Credit Associates' debt specialists can negotiate with creditors on your behalf, potentially securing more favorable settlement terms than you would be able to negotiate on your own.
Cons:
Fees: Credit Associates charges fees for their debt settlement program, which can be a percentage of your enrolled debt. These fees can add up and maybe a significant expense.
Impact on credit score: Debt settlement can have a negative impact on your credit score, as settled debts may appear on your credit report as "settled for less than the full amount owed."
No guarantee of success: There's no guarantee that creditors will accept settlement offers, and even if they do, the settlement may not be as favorable as you had hoped.
Tax consequences: Settled debts may be considered taxable income, which could result in a tax bill at the end of the year.
It's important to carefully weigh the potential benefits and risks before enrolling in Credit Associates' debt settlement program or any other debt relief program. It's also a good idea to consult with a financial advisor or credit counselor to explore your options and make an informed decision about how to manage your debt.
Credit Associates: What is It?
Credit Associates is a debt settlement company that offers a program to help people reduce their outstanding debt. In this program, Credit Associates negotiates with creditors on behalf of the client to try to settle their debts for less than what is owed. The program is designed for people who are struggling with unsecured debts, such as credit card debts, personal loans, medical bills, and other types of unsecured loans.
The process works by the client depositing a certain amount of money into a dedicated account each month, which is used to build up funds that will be used to pay off the negotiated settlements. Meanwhile, Credit Associates negotiates with the client's creditors to settle the debts for a lower amount. Once a settlement is reached, the client pays the settlement amount using the funds in the dedicated account.
It's important to note that debt settlement can have a negative impact on credit scores and there are also fees associated with using a debt settlement company. It's important to carefully consider all options before enrolling in any debt relief program and to thoroughly research and understand the terms and fees associated with the program.
Who Owns Credit Associates?
We are often asked this question. Over 14 years ago, Credit Associates began consolidating debt. The company is privately held, and private investors own it.
You can get out of debt with the help of their debt consolidation experts. If you're interested in debt consolidation, they offer a free consultation.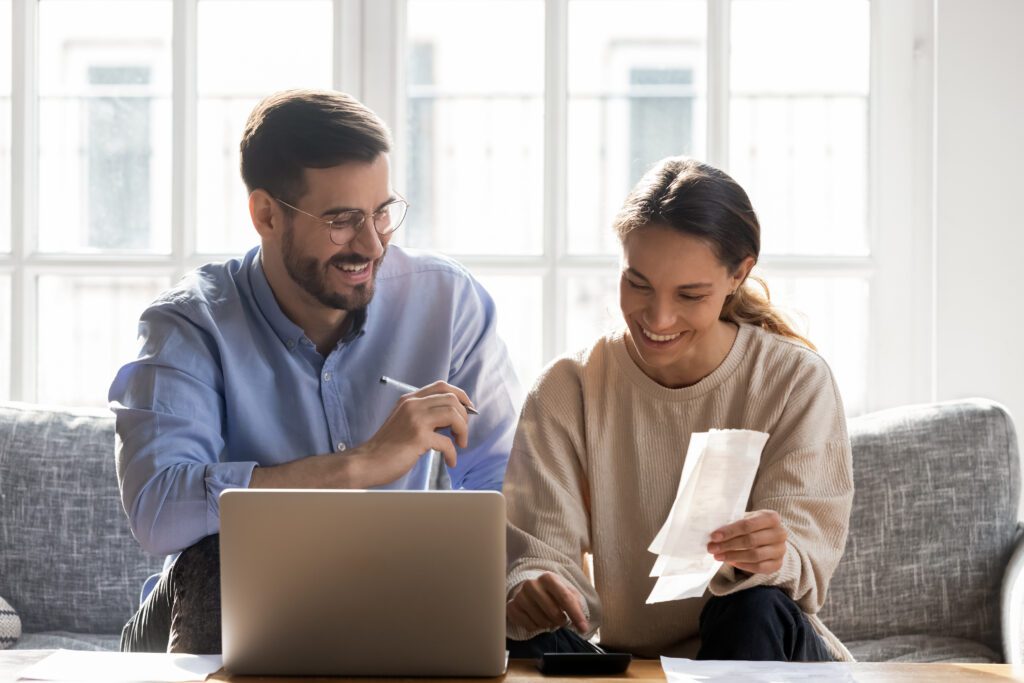 How Does This Company Work?
Credit Associates' debt settlement program is designed to help individuals who are struggling with unsecured debt such as credit card debt, medical bills, and personal loans. Here's how the program works:
You will need to book an appointment with a Credit Associates debt expert to decide if debt settlement is the best option for you. If you decide to join their program, you will be given a personal account manager who will be with you throughout the process and you will have to sign a contract containing the fees and costs. Monthly payments into a special account will be based on your financial status and the amount of debt you have.
Credit Associates will negotiate with your creditors on your behalf to settle debts for less than the full amount due. Once a settlement is reached, you will approve it and make a payment from your account. When all settled debts are paid, you will have resolved your debt with those creditors.
Credit Associates Program: What is It?
Credit Associates provides an efficient and successful debt resolution system for those dealing with unsecured debt. By combining payments into one specific account, Credit Associates can use these resources to discuss settlements with creditors, assisting in reducing the overall debt owed. This program can be an excellent way for those struggling with unsecured debt to obtain relief and gain control of their financial situation. Through Credit Associates, people can take action to work out a more beneficial financial future and revive their situation.
Credit Associates offers a debt settlement program that can help you become debt-free in an expedited amount of time and with a more manageable cost. Upon reaching an agreement, the creditor will receive the predetermined amount while the remaining balance is forgiven. Although this program can be beneficial, it is essential to consider the impact it can have on your credit rating and the fees that come with it before signing up.
How Much Do Credit Associates Charge?
Credit Associates are fully aware of the significance of providing outstanding service without any extra charge, which is why they make sure no fees are charged if their services are not utilized to settle the debt. Nevertheless, if their expertise, aid, and know-how are used to reach an agreement, then the basic performance fee will be imposed.
Of course, each circumstance is unique, so it's crucial to speak with one of their debt consolidation consultants to determine which choice is ideal for you. You have nothing to lose by calling them because they provide a free consultation.
How Much Can It Save You?
Staying dedicated to a debt repayment program can be incredibly rewarding. On average, an individual can cut their debt by up to 55% in two to four years, depending on the debt-to-income ratio. Although there may be fees associated with the plan, even those can result in an average savings of around 30%. It is important to note that some types of debt may not qualify for this program, but those who stick with the plan can still reap considerable savings.
How Long Does It Take For The Credit Associates Program To Begin Resolving Your Debt?
The Credit Associates program usually takes three years to be completed, but this time frame can be extended depending on your financial situation. Once you have enrolled and started making payments, the Credit Associates team will begin negotiating with your creditors – a process that can be time-consuming and fatiguing. Depending on the complexity of your circumstances, the program may take longer than the standard 36 months, however, Credit Associates will work hard to ensure you achieve the best possible results.
It is essential to be aware that the duration of time you will take to settle your debt with Credit Associates will depend on how reliable your payments are. Being patient, consistent, and cooperative with the program is crucial for a successful negotiation. The trust account, which requires regular payments, is used for bargaining with your creditors. Missing or late payments could slow down the resolution process.
Companies With Which Credit Associates Settle Debts
Credit Associates is a reliable debt settlement company that offers customers help in dealing with their financial obligations. Their team of experts has extensive experience in bargaining with a wide range of creditors, from the original lenders to debt collection agencies, to help their clients settle their debt. They are equipped to handle all types of debt, such as credit cards, personal loans, medical bills, and collections accounts. Depending on the type of debt and creditors, the specific creditors' Credit Associates negotiates with may change. They are devoted to helping their customers get the relief they need to return to financial stability.
However, it is important to remember that not all creditors will agree to settle debts. Credit Associates has a long history of negotiating with different creditors, and their staff will work to get you the best deal possible. Ultimately, the outcome of the debt settlement process relies on the individual's unique circumstances and cannot be guaranteed. It is essential to have reasonable expectations.
Who has It recently settled debts with?
Visa, Mastercard, Chase, American Express, Citibank, Wells Fargo, Bank of America, Amazon, Macy's, Costco, Lowe's, Target, Kohl's, Paypal, Walmart, Sam's Club, T.J. Maxx, Bestbuy, Verizon, many more.
In this case, you may be able to receive assistance from Credit Associates if you are trying to get out of debt. Getting out of debt can be achieved through debt consolidation, and Credit Associates has a great deal of experience in debt settlement.
How Does This Company Affect Your Credit?
When signing up for Credit Associates, it is critical to pay attention to your credit profile. If you have failed to make payments to creditors, this could have a negative impact on your credit score. To avoid this, it is necessary to take steps to maintain a good credit rating, even during financial hardship. Taking the time to review your credit score and taking the appropriate action if needed can help you manage your finances and make sure your credit score remains in a healthy state.
If you choose debt settlement, Credit Associates will take the money you provide and place it into a trust account for negotiations with your creditors. However, bear in mind that any late or missed payments may still be reported to your credit report, which could cause your credit score to decrease. Therefore, it is important to consider the potential consequences before making the decision to pursue debt settlement.
How To Contact Credit Associates Customer Service
You can reach Credit Associates customer service at 866-936-3719.
You can reach a customer service representative Monday through Friday from 7:00 am to 11:00 pm Central Standard Time
On Saturdays, customer service representatives are available from 8:00 am to 8:00 pm CST
Credit Associates' customer service center is located at 5050 Quorum Dr., Suite 700 in Dallas, TX.
For the best customer service experience, be sure to have your account number or customer ID ready when you call.
How to use Credit Associates' website?
To use the Credit Associates website, follow these steps:
Navigate to Credit Associates website
Explore services and read customer reviews
Click the "Debt Relief" tab to learn more about the debt settlement program and request free debt analysis
Click "Client Login" to access account information, view progress, and make payments
Click "Contact Us" to contact the customer service team or call a toll-free number
Overall, the Credit Associates website is easy to navigate and provides a clear overview of the company's services and offerings. Whether you're a prospective client or a current client, you can find the information you need quickly and easily.
Credit Associates Reviews
Credit Associates has an A+ rating with the Better Business Bureau. You can trust and feel good about using this debt settlement company. A company like Credit Associates has high standards, and many companies do not.
BBB reviews are important when you're looking for debt relief companies. Seeing what other people think of the company will give you a better idea of what to expect. Also, it's a good way to see how responsive the company is to customer complaints.
Here are some reviews:
Dennis S 01/12/2021
Johnny B 12/22/2020
Sheryl H 10/06/2020
Tone J 12/08/2019
How To Cancel Credit Associates
If you need to cancel your Credit Associates debt settlement program, you should contact the company's customer service team as soon as possible to initiate the cancellation process. Here's how:
If you wish to cancel your debt settlement program with Credit Associates, you can either call their toll-free customer service number or log in to your account on their website and send a message through the contact form. The customer service representative will likely ask some questions and may offer some alternatives or solutions.
If you decide to proceed with the cancellation, the representative will guide you through the process and provide you with any necessary paperwork or information. It is important to be aware that canceling your debt settlement program may have consequences, such as the loss of any progress made towards settling your debts or the loss of any fees paid to Credit Associates.
It's important to carefully consider your options and seek advice from a financial advisor or credit counselor before canceling your debt settlement program. If you're experiencing financial hardship, there may be other options available to you besides debt settlement.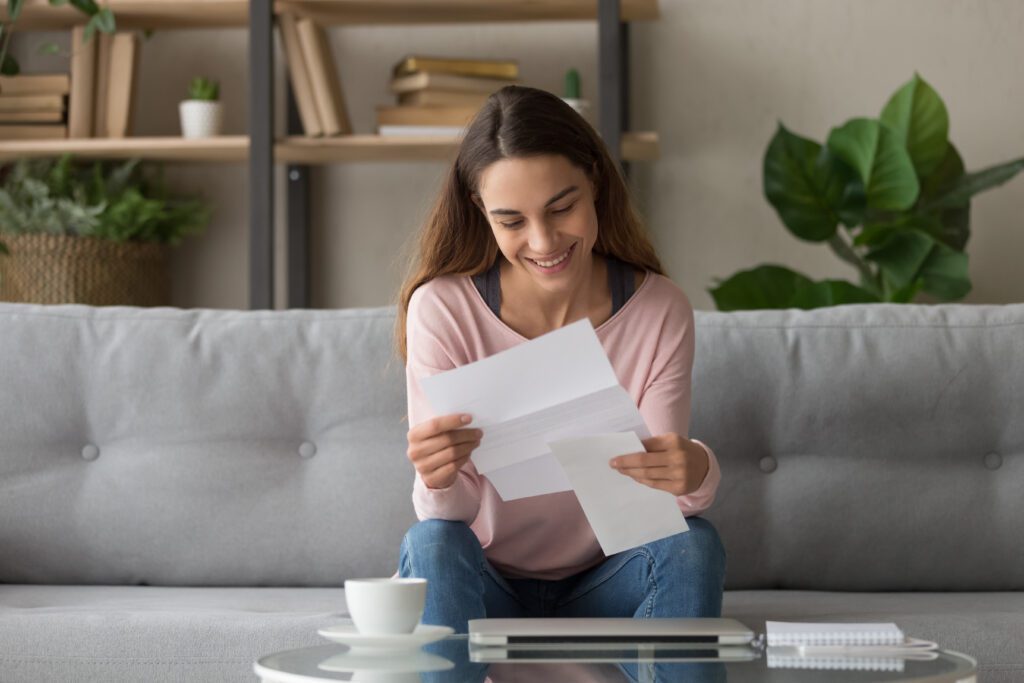 Credit Associates: Is It Legit?
Credit Associates is a legitimate debt settlement company that has been providing professional debt relief services to individuals since 2016. Their debt relief services include debt consolidation, debt settlement, debt negotiation, and debt management.
With a high success rate and a lot of positive customer feedback, Credit Associates is a great option for anyone looking for a debt consolidation firm. They will work with you directly to come up with a personalized plan that meets your financial needs and helps you get your finances back on track.
Is It The Best Debt Consolidation Company?
Even though there are many excellent debt consolidation companies, Credit Associates stands out from the crowd. As a result of their high success rate, and a large number of satisfied customers, they have an excellent reputation. It will not disappoint you!
LendingTree Review: Banks Competing For Your Personal Loan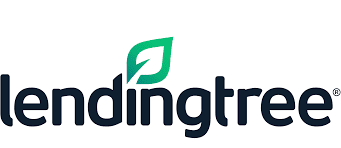 Since the company was founded in 1997, LendingTree has strived to simplify the loan research process for borrowers by combining various features. As one of the leading online lending marketplaces, LendingTree has quickly risen to become one of the leading platforms for comparing loan offers from various reputable lenders all at the click of a button.
Fast Facts
The loan amount ranges from $1,000 to $50,000
The APR ranges from 3.99% to 35.99%
A minimum credit score of 629 is required
They offer personal loans, both unsecured and secured
It depends on the lender how the loan will be repaid
Marketplace lender
Depending on the lender, turnaround time varies
An excellent tool for comparing loan options
Pros & Cons
Pros
Pre-qualification for most lenders through a single application
Up to $50,000 in loans
You can use your loan however you like
Trustpilot and BBB ratings are high
Responsive customer service
Cons
There is no direct lender, so rates may vary
It is necessary to have good to excellent credit to qualify
Network partners may contact the company frequently and send emails
How Much Does A LendingTree Loan Cost?
It is no secret that LendingTree offers a variety of personal loans with yields ranging from 3.99% to 35.99%. The low end of this spectrum is only available to those with good to excellent credit. It is important to note that all other fees will vary depending on the lender.
How To Qualify For LendingTree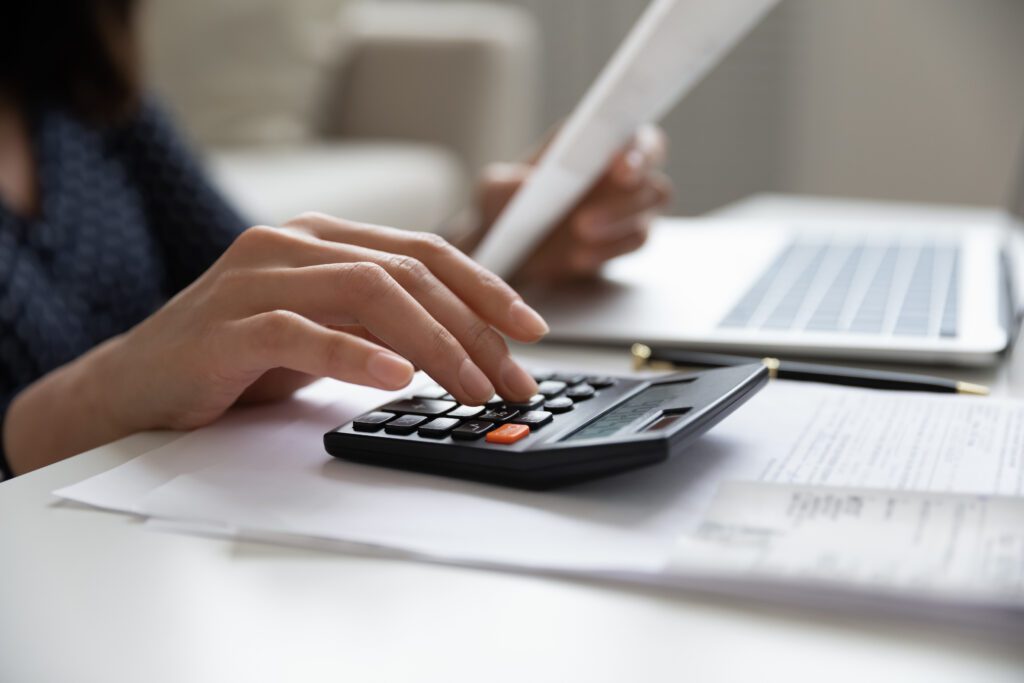 You must meet the following criteria to become a lender with LendingTree:
Citizen or permanent resident of the United States
A minimum age of 18 is required
Having a valid bank account
Income verification
Additionally, you need to have access to the following information to apply for a LendingTree loan:
Identification issued by the government
Paystubs from recent paydays
Documents proving your address
A FICO score of 629 or higher
Following these steps will help you get started with LendingTree once you've met all the qualifications:
Start the application by clicking Go to LendingTree
Choose the purpose of your loan and the amount you want to borrow
Information about your contact details and some financial details should be submitted
Choose whether to apply with a co-borrower. If so, enter their personal information in the prompts.
Click See Your Results to submit your application after entering the last four digits of your Social Security number.
In most cases, after you are approved, you will be shown at least five options that match your credit rating and loan amount. You will then apply directly to the lender you selected after choosing the best option.
Reviews and Ratings
A+ rating from the Better Business Bureau for LendingTree
There are more positive than negative reviews on LendingTree. The company has received over 8000 reviews on Trustpilot, giving it an extremely good average rating of 4.4 out of 5 stars. Customers who left negative reviews on Trustpilot couldn't get in touch with a lender or, in some cases, couldn't find anything that suited their needs after being matched with lenders.
LendingTree: Is It Legit?
If you submit personal information to Lending Tree, it is shared with a lender who is partnered with the company. This is not a cause for concern. Alternatively, you can apply directly to a lender of your choice if you are concerned about this.
Lending Tree is an online marketplace for personal loans, not a lender. Instead, it assists you in finding and selecting a suitable lender as well as in comparing loans.
Rather than setting your interest rate or repayment term, you should check your lender's repayment policy for information on repayment methods and late payment fees.
Personal loans are available from Lending Tree for a variety of reasons, including medical expenses, major purchases, and debt consolidation.
Lending Tree performs no hard credit check. If you complete the online form, your credit score will not be negatively affected, but your lender will eventually perform a credit check, which can temporarily lower it.
Whenever you have questions, please do not hesitate to contact Lending Tree or your lender.
Comments Rating
( reviews)