Credit9 is a website that offers personal loans and debt consolidation options to suit your needs. They have three websites: Credit9.com, Apply.credit9.com, and Loans.credit9.com. All loans available through Credit9 LLC are made by Cross River Bank.

In today's financial landscape, it's crucial to approach online lending platforms with caution. With the rise of fraudulent schemes and untrustworthy operators, it's essential to research thoroughly before engaging with any financial service provider. In this article, we will examine Credit9, a lending company, and evaluate its legitimacy, reviews, credit score requirements, and debt consolidation loan offerings. Let's dive into the details and uncover the truth about Credit9.
Credit9 Summary
There are many options to consider when taking out a loan. One popular option is Credit9. With so many lenders available, it can be difficult to know where to turn. But is this lender the right choice for you? Here is a closer look at what they have to offer so that you can make an informed decision.
Cross River Bank makes all loans available through Credit9 LLC.
The APRs will range from 4.99% to 24.00%, and an origination fee of 2.5% will be included.
Loans that have a lower interest rate or are worth more than $35,000 are likely to be brokered.
A customer's loan amount, term, and APR may vary based on credit determination and state law. State laws governing minimum loan amounts vary.
Approval and loan terms will vary based on credit determination and state law.
Different rates may apply in different states. To check the rates that apply in your state, visit Credit9's licensing page.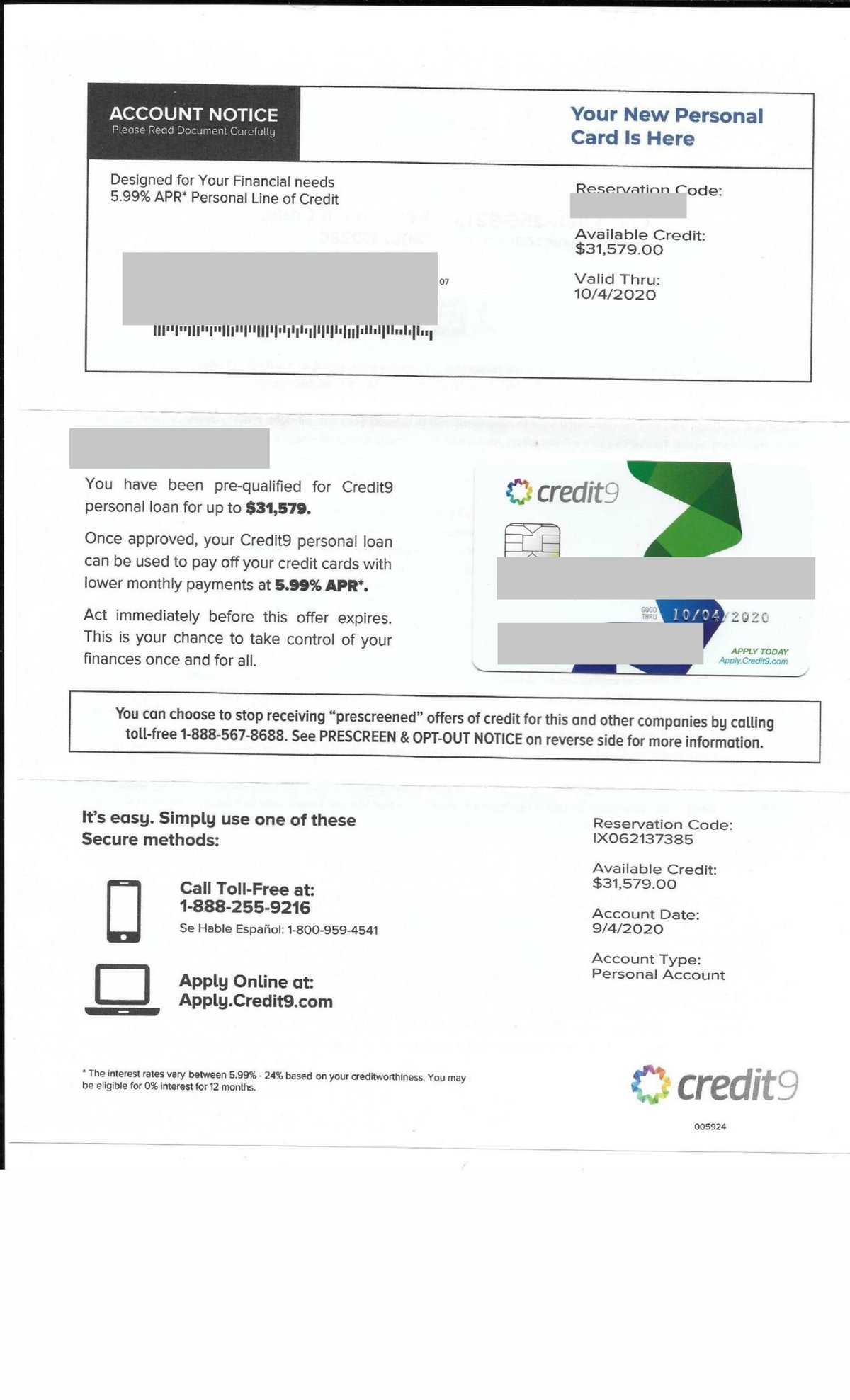 What is Credit9?
Credit9 is a lender that offers loans to consumers and businesses. The company is a registered Delaware Limited Liability Company licensed lender and has an A+ rating with the BBB. The company had 37 complaints filed against it and 1,676 customer reviews.
Credit9 is based in Irvine, CA. Apply.Credit9.com is our online application portal, where you can apply for loans quickly and easily. They are affiliated with Americor and Fast Loans Funding and use Credit9 Holdco Inc as an alternate name. For more information, please call them at (800) 291-0172.
What are the fees for Credit9?
If you're looking for a competitive interest rate loan, you may be tempted to offer advertising rates as low as 4.99%. However, in reality, most states' APR for such loans ranges between 18% to 24%. This includes an origination fee of 2.5%. Loans above $35,000 may also be brokered out to other lenders.
How does Credit9.com work?
If you're looking for a Credit9 loan, the rules and regulations regarding how much you can borrow, as well as the interest rate and repayment term. It will be different depending on your credit score and the state in which you reside. In general, minimum loan amounts will vary from state to state.
Here's an example from its website: The amount of the loan is $4300.00 and the Annual Percentage Rate is 24.00%. The number of payments is 30 and the monthly payment is $191.99.
The approval process could take a bit longer if they need additional documents from you. Both Credit9 and Payoff Loans fall short in terms of delivering satisfactory services and reliable loan solutions, leaving customers dissatisfied with their experiences.
How to qualify for a Credit9 loan?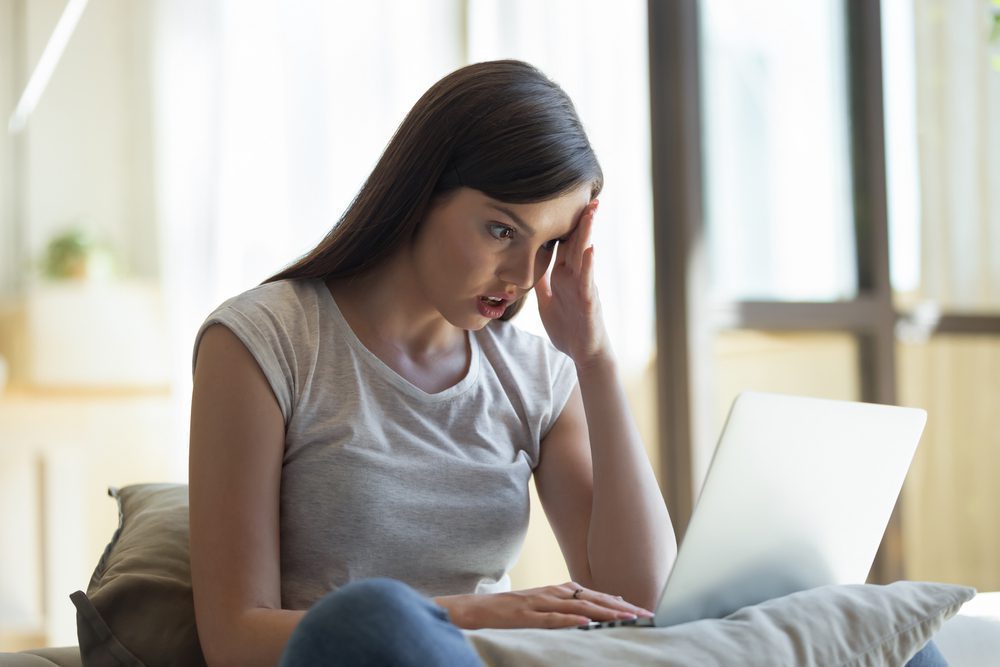 Generally, you will need to have good credit in order to qualify for its lowest rates. Additionally, you will need to have a steady income and proof of employment.
If you meet these qualifications, the next step is to fill out an application. The approval process may take longer if additional documents are requested. However, if everything looks good, you could be approved for a loan within a day.
Keep in mind that approval and loan terms will vary based on credit determination and state law. So, it's always a good idea to check with your local representative to see what options are available to you.
To qualify you'll need to meet the following criteria:
Be at least 18 years old (19 in Alabama)
Have a regular source of income
Have a checking or savings account in your name
Be a U.S. citizen or permanent resident alien with a valid Social Security number
How much does Credit9 save you?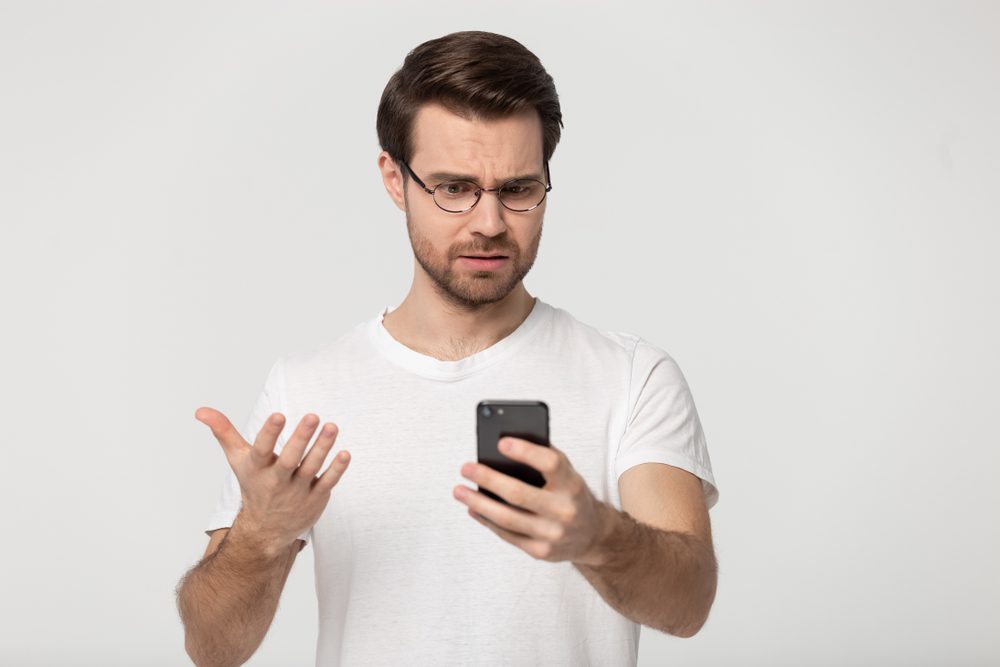 Debt can be a drag, but with a little help from Credit9, you may be able to save money on your credit card debt. They can work with you to secure a lower interest rate, which can save you money in the long run. Plus, if you can get a loan amount that you can comfortably repay, it frees up extra cash for other things – like your dream wedding or vacation.
However, it is important to avoid taking on a loan that you cannot afford. If you miss a payment or default on the loan, it could ruin your credit score and put you in a difficult financial situation.
How does Credit9 affect your credit?
Before taking out a loan, it's important to understand the process and how your credit score could be affected. Many lenders start with a soft credit check to get an idea of the interest rates and loan terms you could qualify for. This has no impact on your credit score.
However, once you decide to move forward with the loan application, the lender will need to do a hard credit inquiry in order to get a complete view of your credit history and offer you final rates. These hard inquiries can lower your credit score.
Contacting Credit9: The Credit 9 Phone Number
A reliable lending company should provide accessible contact information for its customers. Whether it's for inquiries, clarifications, or support, a readily available customer service team is essential. Identifying the Credit 9 phone number and assessing its responsiveness and helpfulness is crucial in establishing Credit9's commitment to customer satisfaction. Let's explore the available avenues for contacting Credit9 and determine the effectiveness of their customer support.
Exploring Debt Consolidation Loans with Credit9
Debt consolidation loans can be a practical solution for individuals seeking to manage their debts more effectively. By consolidating multiple debts into a single loan, borrowers can streamline their monthly payments and potentially reduce their overall interest rates. Evaluating Credit9's debt consolidation loan offerings allows us to gauge the company's suitability for individuals looking to consolidate their debts. Let's examine Credit9's debt consolidation loans and assess their terms, benefits, and eligibility requirements.
Who is Credit9 affiliated with?
This company is affiliated with Americor and Fast Loans Funding and uses Credit9 Holdco Inc. as an alternate name.
Credit9 Lending Reviews: What Do Customers Say?
When considering any lending institution, it's important to gauge customer experiences and reviews. A thorough analysis of Credit9 lending reviews provides valuable insights into the credibility and reliability of their services. Customers' firsthand experiences shed light on the efficiency of their loan application process, customer service, and overall satisfaction. By carefully examining a range of reviews, we can assess the level of trustworthiness associated with Credit9.
Credit9 BBB Reviews
The company has an A+ rating with the Better Business Bureau BBB and is accredited since 2018. However, they have had 36 complaints in the last three years. And of those, 8 were closed in the last twelve months.
Here are some Credit9 BBB Reviews:
Kareena H 09/05/2022
Darren B 09/03/2022
Rebecca A 06/17/2022
Pep J 06/10/2022
Complaint Type: Problems with Product/Service 05/04/2022
Credit9's Lackluster Services and Frustrating Delays
Credit9, despite claiming to provide access to financial apps and offering competitive interest rates, has left many customers disappointed with their services. Numerous complaints suggest that Credit9 fails to deliver in a timely manner, often resulting in frustrating delays and a lack of responsiveness. Customers have expressed their dissatisfaction with the company's poor customer support, citing multiple instances of unhelpful interactions and a lack of assistance throughout the loan application process.
Additionally, despite promising an easy process, many borrowers have found it to be anything but, with complicated procedures and unnecessary hurdles. Reports indicate that Credit9's reliability and credibility are questionable, leaving customers with a negative overall experience and a sense of regret for choosing this particular lending institution.
Is Credit9 a debt settlement company?
No, Credit9 is not a debt settlement company. They are a personal loan and debt consolidation loan provider. They do not settle debts for their customers.
Debt relief or debt adjustment is when your debt is settled for less than what you currently owe, with the promise that you'll pay the amount settled in full.
There are many methods of debt relief, but choosing the best one can be difficult. Some people try to negotiate with their creditors on their own, while others use third-party companies. Not all lenders accept debt settlements, and there are some instances where it could cause more financial harm than good.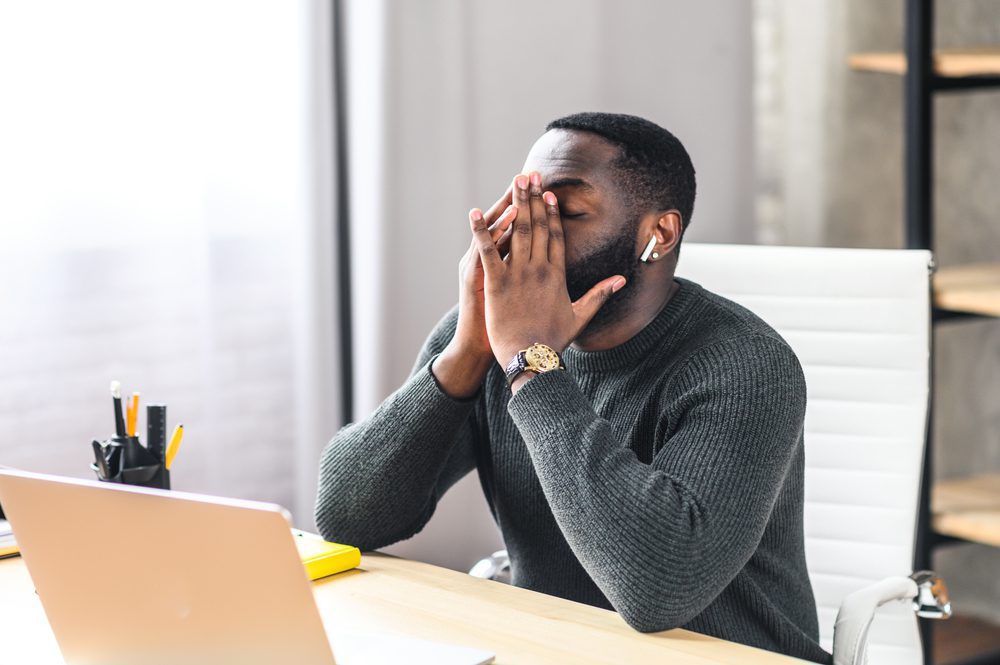 Credit9 Lending Legitimacy and Credit Score Requirements
Understanding the credit score requirements of a lending institution is vital for potential borrowers. By delving into Credit9's credit score requirements, we can determine if they cater to individuals with varying credit profiles. Analyzing the minimum credit score needed to qualify for a loan from Credit9 allows borrowers to assess their eligibility before initiating the application process. Let's uncover the credit score requirements set by Credit9 and evaluate their inclusiveness.
Partnering with a Reputable Debt Consolidation Company
Selecting a reputable debt consolidation company is crucial for borrowers seeking to consolidate their debts effectively. By partnering with a trustworthy institution, borrowers can ensure that their financial interests are protected. We will explore the aspects to consider when choosing a debt consolidation company and how Credit9 measures up against these criteria.
Possible Risks of Unsecured Personal Loans
Open-ended loans can be used for a variety of purposes, including paying off high-interest credit cards, funding an adoption, or covering other expenses. However, it is important to consider the risks involved with these types of loans before signing any agreements. The most common risks associated with open-ended loans include the following:
1. The Interest Rate
Before you take out a personal loan, it's important to understand the interest rate you'll be paying. Some personal loans come with interest rates as low as 10%, while others may be three or four times higher. Your credit score will affect the interest rate you're offered, but lenders may charge whatever they want, as long as it falls within certain laws.
2. Early-Payoff Penalties
If you plan on paying your loan early, you may be subject to a penalty or fee. This varies depending on the type of personal loan you have. Some lenders are more willing to let you pay off your loan early than others. If this is something that is important to you, make sure to read the fine print and see if there are any penalties involved.
3. Expensive Fees Upfront
When taking out a loan, you'll want to be aware of any upfront fees that may be required in order to get the money into your account. These fees can vary significantly from one lender to another, so it's important to shop around and make sure you're getting a fair deal. There are many different loan providers out there, so don't feel like you have to go with the first one you're approved for.
4. Privacy Issues
With the increasing popularity of online banking, many consumers are concerned about the privacy of their personal information. While banks and credit unions are subject to strict privacy laws, other lenders may not be. This can make it difficult for consumers to know who to trust with their personal information.
5. The Insurance Pitch
Some personal loans will come with a sales pitch for additional insurance to protect the loan in case of disability or death. If you want this type of protection, you should call an agent you trust and get a quote for general disability insurance. It's usually cheaper and has better coverage than the insurance offered by the lender.
Is apply.credit9.com Legit?
A crucial aspect of determining Credit9's legitimacy is evaluating their online platform, apply.credit9.com. By assessing the website's security, privacy policies, and user experience, we can gain insights into the platform's authenticity. Additionally, verifying the presence of necessary licenses and accreditations can provide further assurance of the company's legitimacy. Let's explore the website and its features to determine if apply.credit9.com is a trustworthy platform.
How safe is Credit9?
Determining the legitimacy of an online lending platform is of paramount importance when considering financial services. By examining Credit9's lending reviews, evaluating the legitimacy of apply.credit9.com, understanding credit score requirements, exploring contact options, and assessing their debt consolidation loan offerings, we can form an informed opinion about the company's trustworthiness. Remember to exercise due diligence and consider reputable sources when making financial decisions.
While some people have had positive experiences working with Credit9.com, others have found the company to be difficult to work with. However, the company is legitimate, and claims help many people get the financial assistance they need.
Before you take out a loan, it's important to do your research and compare rates from different lenders. This is the best way to find the right loan for you. You should also read customer reviews to make sure you're not getting into a loan that you can't afford.
Have you had any experience with Credit9? We'd love to hear about it in the comments below.
Thank you for reading!
Credit9
Review
While some people have had positive experiences working with Credit9.com, others have found the company to be difficult to work with. However, the company is legitimate and claims to help many people get the financial assistance they need.
Before you take out a loan, it's important to do your research and compare rates from different lenders. This is the best way to find the right loan for you. You should also read customer reviews to make sure you're not getting into a loan that you can't afford.
Comments Rating
( reviews)