There is a lot of conflicting information out there about debt collection agencies
When you are contacted by a debt collector, it is important to respond with a debt validation letter. This is because you may not actually owe the debt, or you may be able to settle for less than the full amount. Additionally, the statute of limitations may have expired on the debt, or the collector may not even own the debt.
Some people say that you should never pay them, while others claim that it's best to just pay the original creditor. So what happens if you never pay collections?
There are a lot of different debt collection agencies out there, each employing its own unique set of tactics. Some may start with harassing phone calls, while others may escalate things further. But depending on your situation, you may never need to pay a debt collector. Not sure where to begin? Crixeo can help.
Have You Ever Wondered What Happens to Your Debt After You Default on a Loan?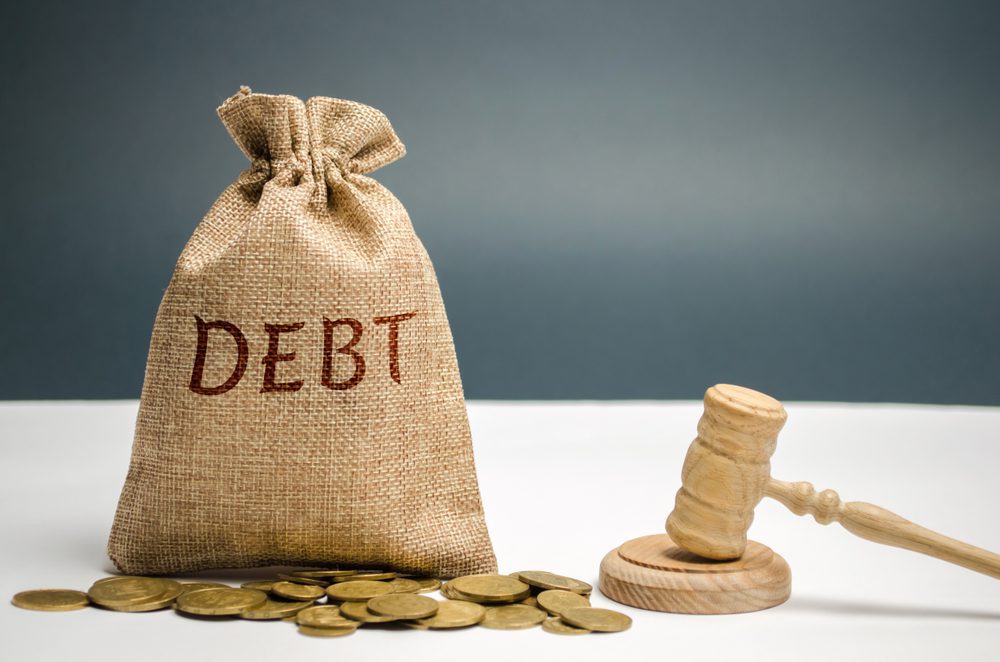 Many Americans find themselves in debt. This is not surprising as four out of five Americans have some form of debt. In total, Americans collectively owe $1.4 trillion to banks, credit card companies, and other lenders.
There are typically two sides to debt collection cases: the debtor, who allegedly owes money, and the creditor, to whom the money is allegedly owed. In some cases, however, there may be more than two parties involved.
The borrower's loan keeps accruing interest, and there's no money coming in to pay it. The lender now has two options:
Lenders often have to collect debts themselves. However, this can become more of a hassle than it is worth. Tracking down an alleged debtor can be time-consuming and frustrating, with little guarantee of success.
The act of collecting a debt can be a hassle for the lender if the debtor is difficult to track down. In some cases, it may not be worth the effort for the lender to pursue the debt.
If you're struggling to pay off a debt, you might consider selling it to a debt collection agency. By doing this, the lender gives up their right to collect the debt but still receives some money.
Debt collectors are always looking for new ways to get people to pay up. One method that has become increasingly popular is buying unpaid debts from creditors. By purchasing these debts for pennies on the dollar, debt collectors can then attempt to track down the debtor and force them to pay. This process can be quite effective, but it does come with some risks.
There are many companies that specialize in debt collection. These companies usually have a large number of employees who are skilled at using the internet to track down people who owe money. Often, the debtors have no way to escape the collection agents. The agents can use various methods to find their prey, such as bank records and voting data. In some cases, they may even be able to get information from internet providers.
Debts Can Cause Problems, Even if You Pay Them Off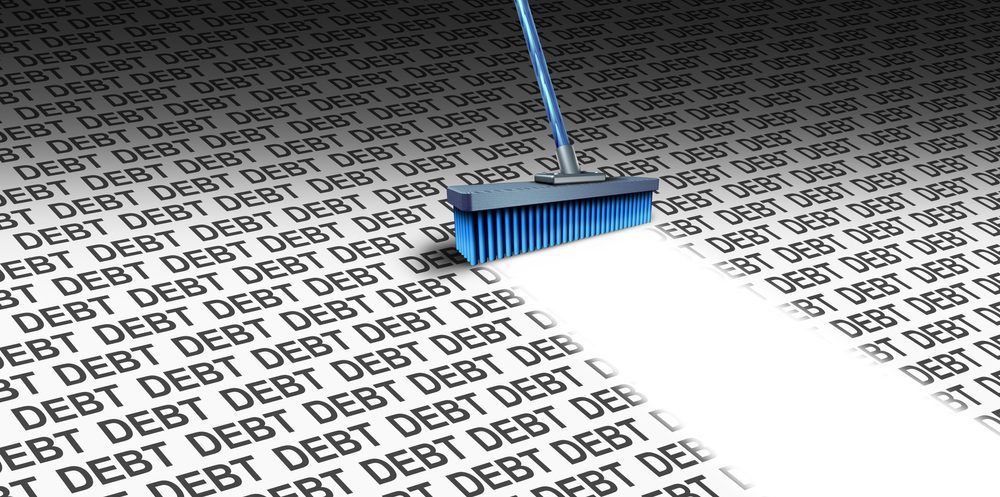 It may seem like the easiest way to get a debt collection agency off your back is to simply pay them off. However, there are a few things you should consider before doing so.
If you're hoping that paying a debt collection agency will make your credit problems go away, you're in for a rude awakening. Even though the collection agency will be paid, the evidence of your unpaid debt will stay on your credit report for seven more years. It doesn't matter how much the debt is for – collections show up as a red flag on your credit report, regardless of whether the debt is $100 or $100,000. This can make it difficult to get loans in the future.
Debt collection can be a nightmare, especially if you don't even know you have a debt. Many people never receive notice of the unpaid debt, and then are pursued by creditors. This can happen if you move and don't update your address with the creditor. Suddenly, you're being chased for the money you didn't even know you owed.
If you're swimming in debt, it can have some unexpected consequences. Not only will it be harder to get new loans, but your options for financing a car, mortgage, student loans, or home improvement will be significantly more limited. Furthermore, bad credit can make it difficult to rent a home or even open an online streaming account. In other words, debt can really put a damper on your life.
Paying back an outstanding loan to a debt collection agency can actually hurt your credit score. This is because any action on your credit report, including paying off loans, can have a negative impact on your score. So if you have an outstanding loan that's a year or two old, it may be better to just let it go.
When You're Faced with Debt, It Can Be Difficult to Know What to Do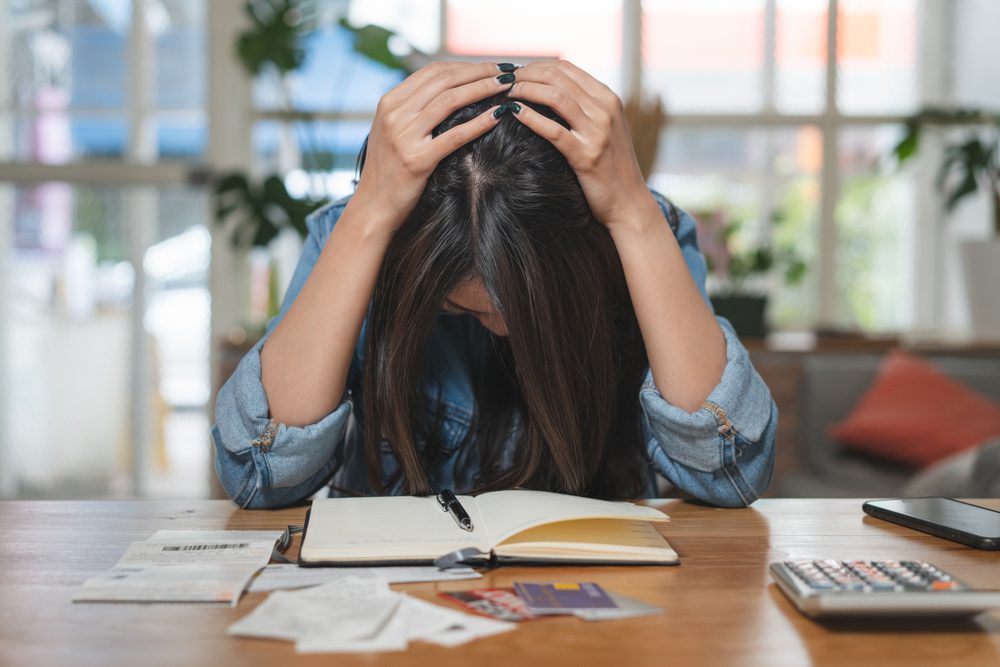 Debt collection can be a tricky business. While ignoring a debt collector may work in some cases, it's not always an option for everyone.
Here are some things to think about
If you are being harassed by a debt collector, you can take action to stop the harassment. You have the right to dispute the debt, and if you do so within the time frame specified by your jurisdiction, the collector must cease contact with you. If you ignore a Complaint from a debt collector, they may file a lawsuit against you, which can lead to wage garnishment or seizure of assets.
Debt collectors have a few options available to them if they win their lawsuits. One such option is to garnish earnings in order to collect a debt. A garnishment is basically a court order that allows debt collectors to take money directly from a debtor's earnings. This money would then be used to repay the outstanding debt. So before you ignore a debt collector's payment demands, you should consider this possible outcome.
If you're struggling with debt, it's important to keep in mind that interest will continue to accrue the longer you don't make payments. This can quickly turn a small debt into a much larger one, so it's best to take care of it as soon as possible.
Keep this in mind: if you don't pay a debt collection company, the amount of money you allegedly owe will continue to increase with time. This will result in compounding interest on your unpaid debt. In other words, the longer you wait to pay off your debt, the more it will cost you in the end.
If you're struggling to pay off debt, a debt collection agency may be able to help. These agencies purchase debt for a fraction of the total amount owed. This means that you may be able to negotiate a lower payoff amount than what you currently owe. Additionally, the agency may send you a letter stating that your debt has been paid in full. This can be used to remove any evidence of debt collection from your credit report.
If you receive a letter from a debt collector, don't assume that you're obligated to pay them. Do your research first. It's possible that the debt has been sold to another collection agency, and you don't want to end up paying someone who isn't actually owed the money.
Consider these factors and situations
When making any decision, it is important to consider all of the factors involved
Paying a collection agency may not be the best idea
If you have no income or property and do not plan to have income or property in the future: If you don't plan on ever owning anything or having income in the future, you may be "judgment proof." However, if you do plan to have assets or income again, you are not judgment-proof.
If the statute of limitations has expired: Once the statute of limitations expires, a collector can no longer sue you for the debt. However, making a payment on the debt can reset the statute of limitations. This can be disastrous if you're not careful.
If you don't owe the debt: The first rule of life is to never pay someone money you don't owe them. If an agency is hounding you for a debt you don't believe you owe, send them a Debt Validation letter so they will leave you alone.
If the collection agency can't show ownership of the debt: If a collection agency contacts you, they may not be able to show that they actually own your debt. If they can't demonstrate this, then you aren't obligated to pay them. Keep this in mind the next time you're being hounded by a collector.
If it is part of your strategy to settle the debt for less: One way to reduce what you owe on a debt is to send the creditor a Debt Validation Letter. This may make the creditor decide to sue you for the debt or give up trying to collect it. If they sue you, respond with an Answer to a Summons and Complaint. This could make them give up or only ask for part of the debt.
If you are morally opposed to paying someone other than the original creditor: If you're being pursued by a collection agency, it's likely because the original creditor sold your debt. Some people believe that this is unethical and that you shouldn't be obligated to pay anyone other than the original creditor. However, others argue that you have an ethical obligation to pay whoever owns your debt.
The original creditor sold your debt for $100 to a debt collector. If you pay the debt collector $1000, the creditor does not get any of that money back. The creditor already got their money from the sale of the debt. You don't technically owe the debt collector anything because they only paid $100 for your debt, but if the collector legitimately bought the debt from your creditor, then you do have a legal obligation to pay.
You might want to consider contacting a collection agency
If the agency you owe money to owns your debt
If you want to quickly resolve the matter and have the money to do so.
You may feel you have a moral obligation to repay debts
Most people understand that it is usually best to try to reach a settlement agreement with a debt collector, rather than simply paying the full amount they are asking for. This is because most collectors add on hundreds or even thousands of dollars in fees to the original debt, and they often only pay around 10 percent of the face value of the debt when they purchase it. Therefore, if you were to pay the full amount requested, you would likely be overpaying.
If you don't pay your debt, collectors may hound you forever. Even if the statute of limitations has expired and they can't get a judgment against you, they can still keep asking for payment or selling your debt to someone else. So it's important to pay off your debt as soon as possible.
There are a few different ways that you can try to get a low settlement when it comes to debt. One way is to use the Debt Validation Letter and Answer defense. With this method, you will be able to show that you have made an effort to resolve the debt and that you have documentation to prove it.
What If You Are Sued by a Collection Agency?
If you are sued by a collection agency, do not back down. You have a good chance of winning the lawsuit if you follow this flowchart. Before the lawsuit, make sure to send the collector a Debt Validation Letter telling them you dispute the debt and requesting validation of the debt. This will give you a better chance of winning your case.
If you are sued by a debt collector, it is important to file an Answer in court. This will make it more likely that the debt collector will give up and the case will be dismissed. If not, you can try to settle the debt with a Debt Lawsuit Settlement Offer Letter.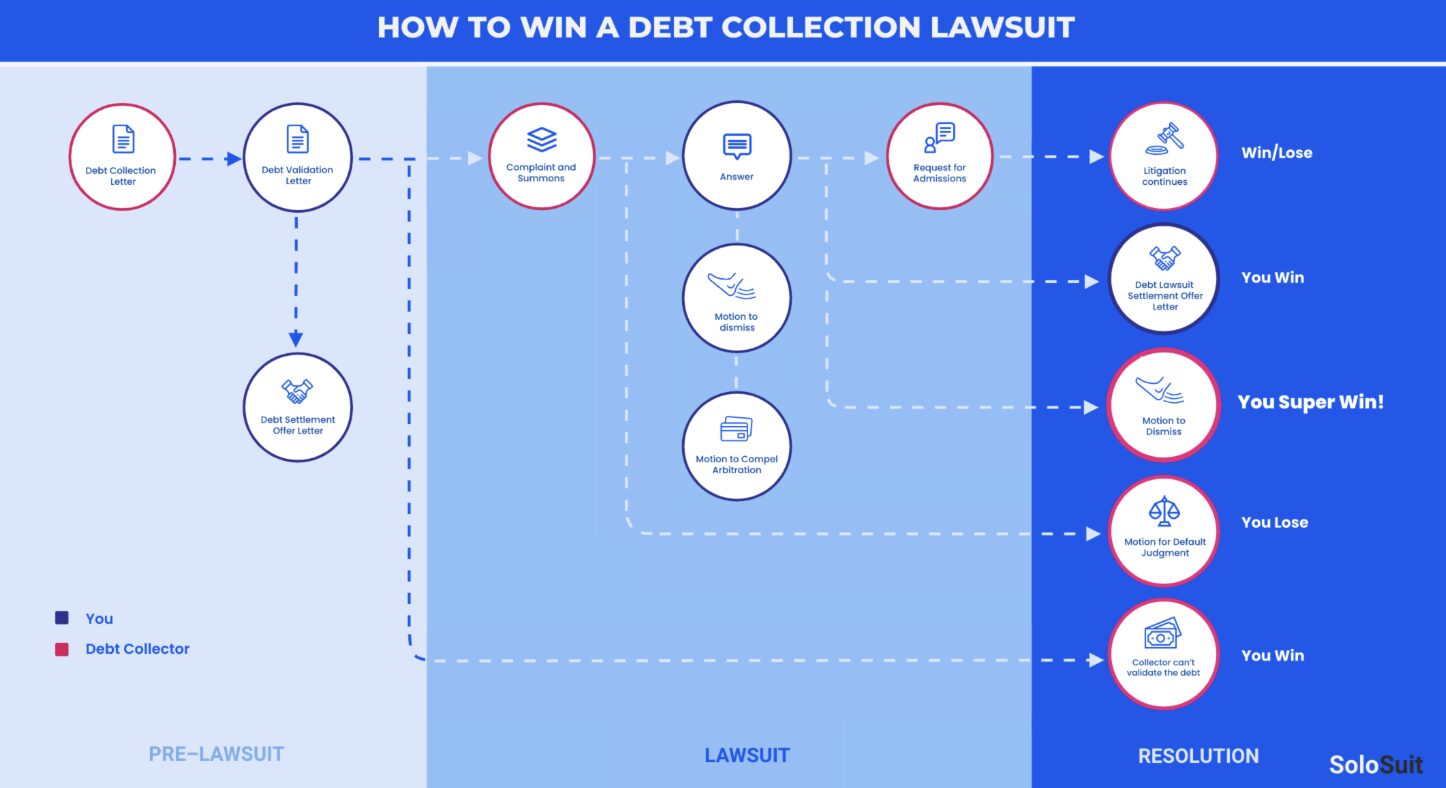 What is The Impact of Collections On a Credit Score?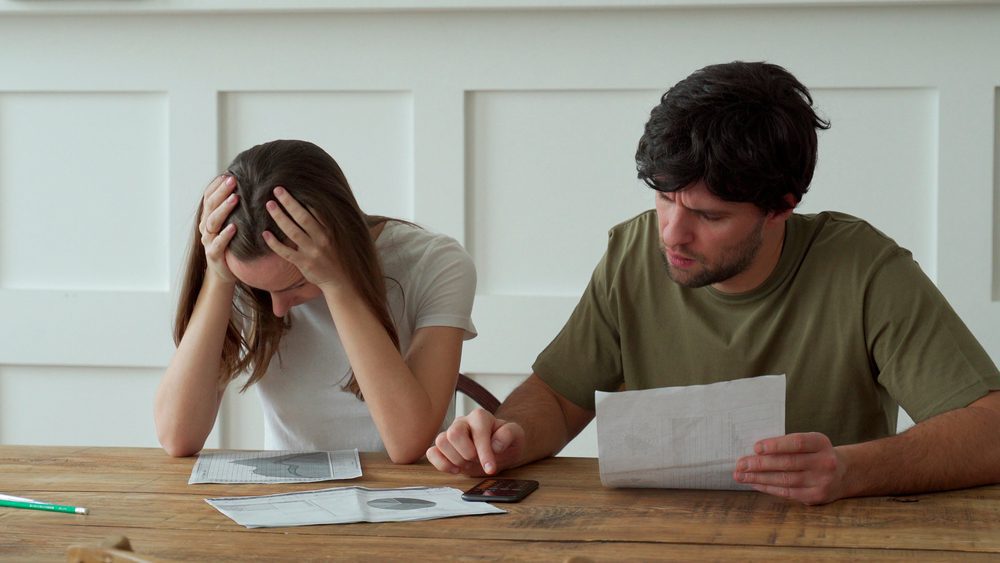 Debt collectors definitely have a negative impact on your credit score. However, by paying off the debt, you can improve your score with newer credit scoring models like FICO 9 or Vantage Score 3.0 or 4.0. So it's worth it to try and pay off any debts you may have in collections.
High levels of debt can have a significant negative impact on your credit score. This is because payment history is the biggest factor in the most common credit score, FICO. In fact, payment history makes up 35 percent of your score.
Some lenders have special policies that make it difficult for people with unpaid debts in collection to get a loan.
Clearone Advantage
,
Credit Associates
,
Credit 9
,
Americor Funding
,
Tripoint Lending
,
Lendvia
,
Simple Path Financial
,
New Start Capital
,
Point Break Financial
,
Sagemore Financial
,
Money Ladder
,
Advantage Preferred Financial
,
LoanQuo
,
Apply.Credit9
,
Mobilend
Comments Rating
( reviews)