There is never a good time to be in debt. It only makes matters worse when debt collectors come knocking at your door.
When you're spending money on paying off a debt, you may not see much reward for your efforts – especially if you're paying high-interest rates on it. If you have trouble keeping up with your payments or stop making them altogether, you may find yourself in court as a result.
There is, fortunately, a way to reach out to your creditors and debt collectors no matter where you are in the debt lawsuit process. In most cases, consumers are able to reach out to their debt collectors in order to settle their debt for 50% of the original debt value, saving them a lot of money and stress.
Essentially, debt settlement in Massachusetts can be compared to ripping off a bandaid: you offer a lump-sum payment to a creditor or collector in order to settle your debt, and you can finally move on with your life. Listed below is a helpful guide for individuals looking to settle their debt.
So let's get started with that right away.
3 Steps To Pursue Debt Settlement In Massachusetts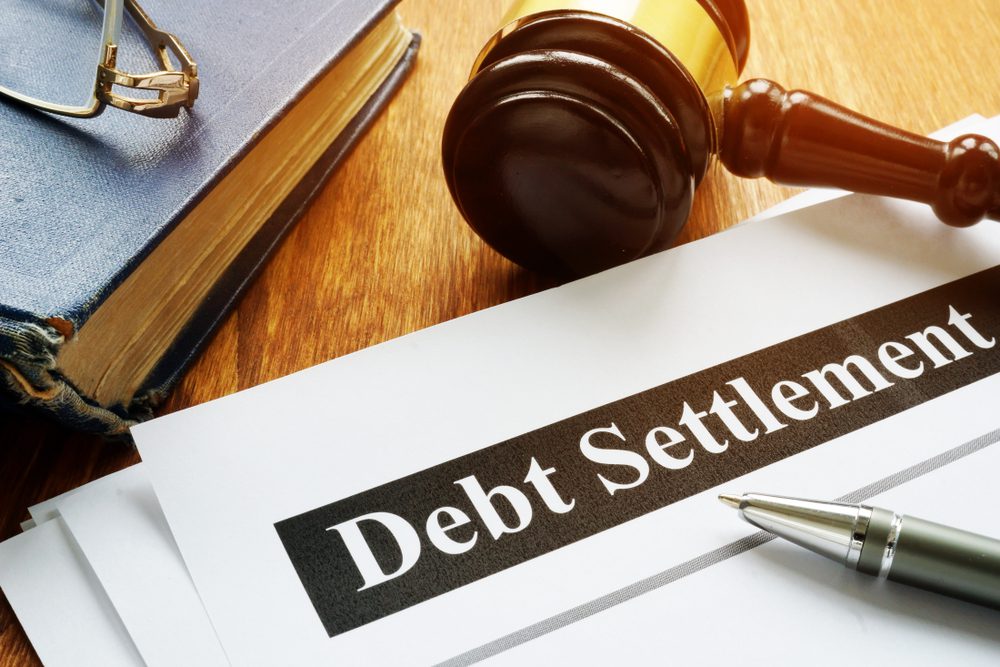 Submit an Answer to your debt lawsuit
Offer a debt settlement.
Make sure you get a written settlement agreement.
If you are in California, you may also be able to reach a debt settlement agreement on your own with your creditor or debt collector and avoid having to hire a debt settlement company.
Let's take a closer look at each step in detail now.
1. Submit An Answer To Your Debt Lawsuit
The rule of thumb in Massachusetts is that if you are being sued for a debt, you have 20 days to respond before you lose your case by default.
You can get in touch with a creditor or debt collector at any stage of the debt lawsuit process to discuss settling the debt. However, it is in your best interest to avoid a judgment resulting from a debt lawsuit. If you receive a judgment, you can have your property seized, your wages garnished, or your bank account frozen. A judgment will allow the party suing you to pursue further collection activities against you.
The process of filing a lawsuit against a debtor begins when the creditor or debt collector files a Summons and Complaint against you. These documents serve to inform you of the lawsuit and list all the specific allegations against you.
In Massachusetts, you have 20 days to respond to a debt lawsuit that has been filed against you. You can respond to a debt lawsuit by filing a written answer to the case and sending a copy of it to the opposing lawyer.
As part of your Answer, you have the option of disputing any aspects of the Complaint that you feel are inaccurate. For example, you can say that the debt collector does not have a relationship with you or that the amount they are suing you is incorrect.
Despite the fact that it is better to settle a debt before your court date, filing an Answer will prevent the court from granting you a default judgment in case your efforts fail. Your arguments and information will have to be considered by the judge before he or she will make a decision in favor of you or the party suing you.
2. Propose A Debt Settlement Offer
If you wish to get started with your debt settlement efforts, the first thing you need to do is determine how much money you can afford to spend on it. Think about how much money you have available and how much you can save before the court date. It may be a good idea to ask a trusted family member or friend for help if you are short of funds.
A reasonable starting point when negotiating with your creditor or debt collector is to offer them at least 60% of the debt's value. An offer of 60% of the debt's value tells them that you are serious about paying off your debt, while it also allows you to save some money on what you owe.
If you can't afford to pay 60% of the debt's value, then offer what you can afford to pay. It is also advisable to explain your personal situation to the creditors and explain why you are unable to pay your debt on time. For example, you might have lost your job or experienced a personal emergency that set you back financially. Some creditors and debt collectors may be able to provide you with extra leeway in the event that you are going through tough financial times.
As a result, the amount you decide to settle on will depend on a variety of factors, including:
Is it a promissory note?
Is the defense meritorious?
Is there an offset?
Does it have an interest-bearing component?
Is there a valid fee-shifting provision in the loan agreement? A fee-shifting provision is a provision in which the borrower pays for the cost of collection.
How long has it been since the last payment was made?
What is the ownership of the debt? Does the debt belong to the original creditor or was it assigned to someone else?
Do you know if it is part of a federal or state loan program or if it is a private loan?
Can it be said that it is a secured loan?
Do you know if it is dischargeable under bankruptcy? Is it a student loan?
The answers to these questions will provide you with a better idea of where to start with your negotiations, so here is a small example of what you could say in your initial offer:
"I see you're suing me for [$1,000] for [case number]. I don't have that kind of money, and I don't agree with the amount. But I do have [$500] that I can pay within 30 days to settle the debt in full. Let me know if you accept."
During the course of the negotiation, you might have to go through a few rounds of negotiations with your creditor, so it's important to remain patient. Remember, the ultimate goal is to settle the debt and avoid judgment; keeping a cool head during the process can go a long way to prevent your negotiations from becoming out of control.
3. Get A Written Settlement Agreement
When you reach a settlement agreement with your creditor, make sure you get it in writing. When the creditor is unable to collect money from you, a written contract protects you from further collections activity. As long as you pay the amount owed according to the agreement, the creditor will be able to dismiss the lawsuit against you.
Generally, the creditor or collector will draft your settlement agreement for you, so you should make sure you read it carefully before signing it, and keep in mind that settlement agreements will also differ depending on what state you reside in.
It is required that both sides sign the contract in front of a notary public, as a notary public provides an additional layer of protection, by ensuring that there is a witness to the contract.
Here's an example.
It may be the case that Billy is being sued by Midland Credit Management for a $3,000 debt. Billy drafts and submits a response to Midland Credit Management's lawsuit. After considering his finances and budget, he sends Midland Credit $1,700 as a settlement offer. During the course of negotiations, Billy is able to reach a settlement agreement of $2,250 (only 70 percent of the original debt amount). As a result, he is able to save some money and also be able to get rid of his debt.
In Massachusetts, What Are The Laws Regarding Debt Settlement And Debt Collection?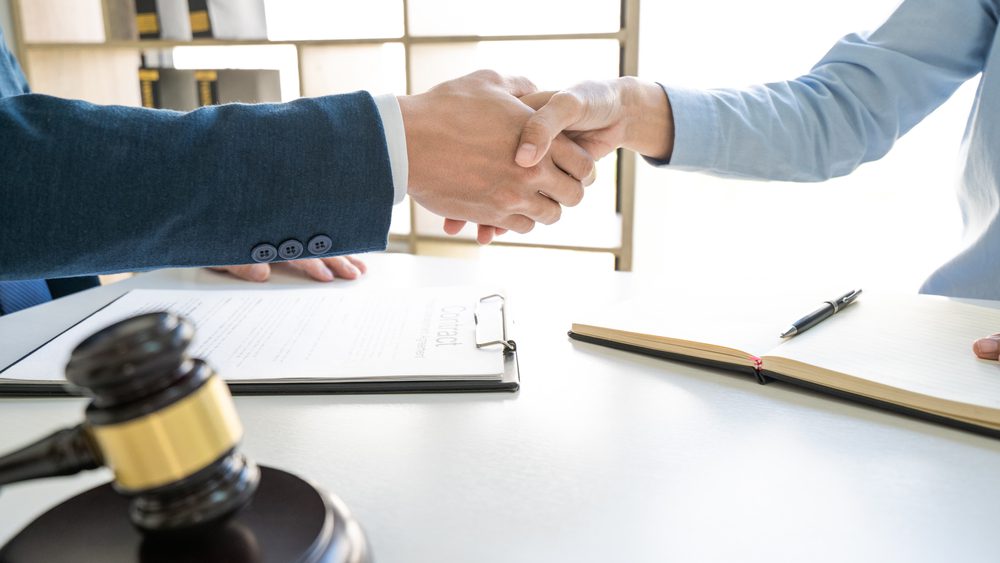 There are certain activities by debt collectors and creditors that are prohibited by the Fair Debt Collections Practices Act (FDCPA). This means that debt collectors and creditors are prohibited from engaging in the following activities.
Call you early in the morning and late at night.
Attempt to collect a debt with threatening language.
Keep calling you all day long and harassing you.
Anyone but you should talk about your debts.
It should be noted that Massachusetts has also enacted the Massachusetts Consumer Privacy Act 940 CMR. This act grants additional protections from debt collectors. Collection agents are not permitted to:
More than twice a month, call you somewhere else besides home (like your workplace).
Make more than two calls about a debt in seven days.
To get you to pay, make deceptive statements.
Get more money out of a debt than you owe.
In spite of the fact that the Massachusetts Consumer Privacy Act goes further than the FDCPA in terms of limiting collection activities, it still allows debt collectors to contact people who may know you to find out where you live, however, they cannot reveal that you owe them money.
Under Mass. Gen. Laws ch. 260 § 2, creditors and debt collectors have up to six years to sue you for debt. If the statute of limitations expires, your creditor can't sue you. But they can still try to collect it in another way.
How Can I Find The Best Debt Settlement Companies In Massachusetts?
That is something that you can decide for yourself.
As with any other service, there are perks and drawbacks to every debt settlement company. However, be aware that some debt settlement companies are scams that can make your situation even worse.
Generally, you must have a debt of at least $15K or more in order to enroll with a debt settlement company.
In most cases, debt settlement companies take a passive role in the debt settlement negotiation process and often wait for offers to come to them directly, instead of participating in it in any way.
There are a number of traditional debt settlement companies that are actually scams.
The following are some other debt settlement companies you may want to consider:
New Era Debt Solutions
There are several debt settlement companies in the industry that offer traditional debt settlement services, but New Era Debt Solutions is one of the older ones. Founded in 1999, the company began by offering traditional debt settlement services. Essentially, you turn over your overdue accounts to New Era Debt Solutions, and they will negotiate for you a settlement.
The New Era program works by setting up regular monthly payments into an account. Once you have saved up enough money, the team at New Era will negotiate with each of your creditors one by one. Most people are able to complete their programs with New Era within two to four years.
National Debt Relief
It is similar to New Era Debt Solutions, in that you will make monthly payments, and National Debt Relief is going to negotiate settlements with your creditors on your behalf. The program usually takes two to four years to complete.
As with many other debt settlement companies, National Debt Relief charges its clients between 15% and 25% of the total outstanding debt as a fee for the services it provides.
In Order To Settle My Debts, How Can I Contact My Creditor?
Creditors can be contacted in three different ways: by phone, by email, and by mail.
If you feel more comfortable speaking directly with the creditor or debt collector and are more comfortable speaking directly to them, it would be best if you conducted your negotiations over email so that you have a written record of what you discussed. However, you can also attempt to negotiate a settlement over the phone if you feel more comfortable doing so.
You should only use the mail as a means of communication when you are not in immediate danger of a lawsuit.
Whenever you decide to settle your debt over the phone, you will need to ask your debt collector if you can record the call. Massachusetts law does not permit people to record a phone call unless all parties to the call consent to it under MA Gen L Ch 272 § 99.
If your debt collector doesn't give you permission to record the conversation, it may be best if you stick with email or mail to avoid potential legal penalties. Whatever you do, make sure that all conversations with creditors and debt collectors are recorded.
FAQs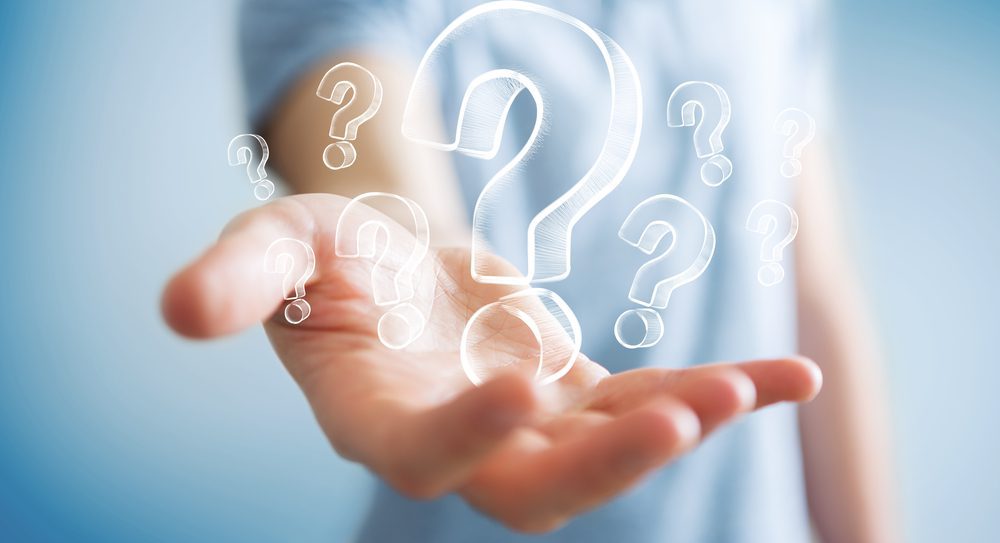 You may still have some burning questions about debt settlement in Massachusetts. Here are some of the most common questions you might have.
Do I Need To Offer A Certain Percentage In Order To Settle My Debt?
Ultimately, it is up to you to decide how much to offer in terms of a debt settlement. The more you offer, the more likely it is that your creditor will accept an offer. However, it is likely that you will be unable to repay the entire debt.
It may be a good idea to start with an amount of 50% to 60% of the debt. That would be enough to get the attention of your creditor. They will likely counteroffer if they do not believe it's enough to settle your account.
When Does A Massachusetts Debt Become Uncollectible?
You will be able to collect a validated debt in Massachusetts until you either pay it off or settle it with your creditors. You can, however, no longer be sued for the debt after six years, unless you pay it in full. Even though they may continue to call and send you letters, their efforts to collect the debt may decrease over time.
Would It Be Better To Settle A Debt In Massachusetts Or To Go To Court?
Ideally, you'll want to settle your debt with your creditor before going to court. In this way, you would avoid the possibility of a judgment against you for the total amount owed. You should prepare yourself before going to court by filing an Answer that contains all the evidence you have for the case.