This year, as you gather around the table with family and friends for Thanksgiving dinner, take a moment to reflect on the financial lessons that can be learned from preparing for and enjoying this holiday feast. From creating a grocery list and budgeting for the meal to decorating the table and cleaning up afterward, there are many parallels to financial planning that can be found in the Thanksgiving tradition. By taking the time to consider these lessons, you can ensure that your holiday is both enjoyable and financially responsible.
Here are 5 tips to plan your finances for Thanksgiving dinner:
How to Host Thanksgiving Dinner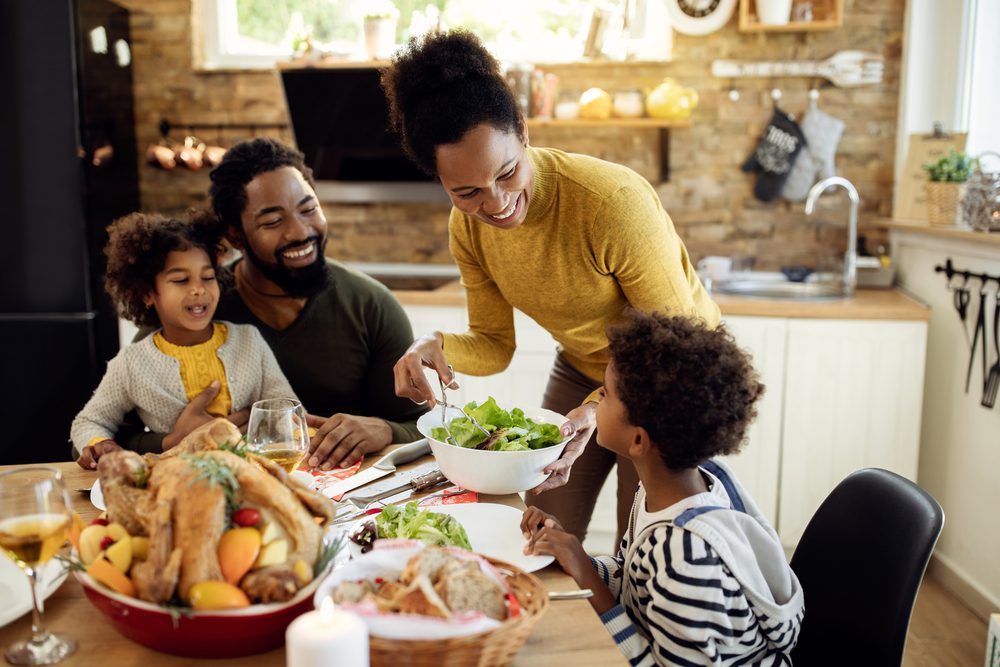 1. Creating a budget
When you're hosting a Thanksgiving dinner party, it's important to budget for the right amount of food and drink. By knowing how many people you'll be feeding, you can better estimate your costs. This is a great opportunity to hone your budgeting skills and save up ahead of time for a more expensive meal.
2. Developing a plan
No matter what the occasion, some level of planning is always required. This is especially true when it comes to Thanksgiving. You'll need to make sure you have all the necessary ingredients, create a shopping list for items you need to buy, and ensure you have enough seating for your guests. Similarly to managing your finances, are you saving enough money to do the things you want to do? Can you still save money and pay your bills? Asking yourself these types of questions will help you better plan for the future.
3. Improvising when necessary
No matter what you do in life, things will sometimes go wrong. That's why it's important to have a contingency plan and some savings set aside. This is especially true when preparing for Thanksgiving dinner or managing your finances. Learning to be resourceful will be essential – whether you're cooking Thanksgiving dinner on the grill because the power went out, or needing to tap into your savings to get new brakes for your car.
4. Preparing for extras
Retirement planning is all about making sure you have enough money to support yourself during your golden years. And one of the best ways to do that is to start saving as early as possible. When you're young, your retirement savings can grow and earn interest, giving you less to worry about when you're closer to retirement. So budget wisely and plan so you can enjoy a comfortable retirement.
5. Protecting yourself and your belongings
As you would put a trivet on your dining room table to protect it from heat damage from your warm apple pie, so too should you take care to protect your bank account from identity theft. Familiarizing yourself with some simple steps to prevent identity theft will go a long way in safeguarding your finances.
As you begin to plan your Thanksgiving dinner, take a moment to think about the financial lessons you're learning in the process. There are many financial advice and resources available to help you make the best choices for your lifestyle.
Thanksgiving Dinner On a Budget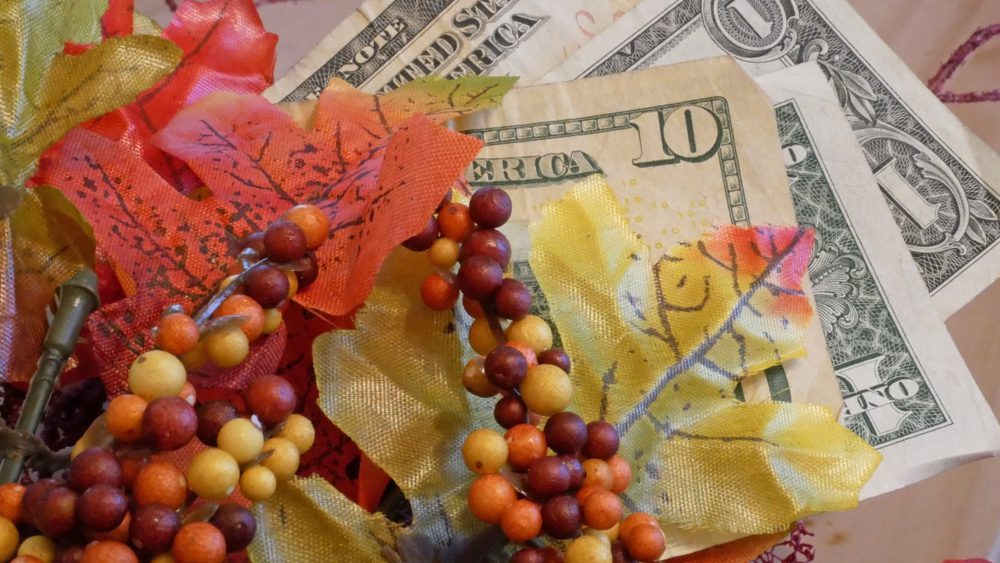 Thanksgiving is all about family, friends, and food. It's a time to enjoy each other's company and give thanks for all the good in our lives. But hosting Thanksgiving can be expensive, with all the food and drink you need to prepare. This year, make your guests and your wallet thankful by following the tips below.
DIY decorations
Thanksgiving is a time to give thanks and celebrate with family and friends. There are many ways to make Thanksgiving special without spending a lot of money on decorations. Try using small gourds, fake leaves, or making your own fall-themed decorations. With a little creativity, Thanksgiving can be a memorable and affordable holiday.
Shop smart
Odds are, you already have some of the ingredients you need to create an unforgettable meal, stored in your pantry. So, before heading to the grocery store, take a look around and see what you have on hand. Make a list of everything you'll need and stick to it.
Use your own china
Thanksgiving is a time to enjoy family, friends, and good food. It's also a time for giving thanks. But after the feast is over, someone has to clean up. You can make cleanup easier by using disposable silverware and paper plates. However, this creates unnecessary expenses. A better option is to have everyone help wash dishes and pack away the leftovers before the tryptophan sets in. This way, you won't even notice how long cleanup takes.
Host a potluck Thanksgiving dinner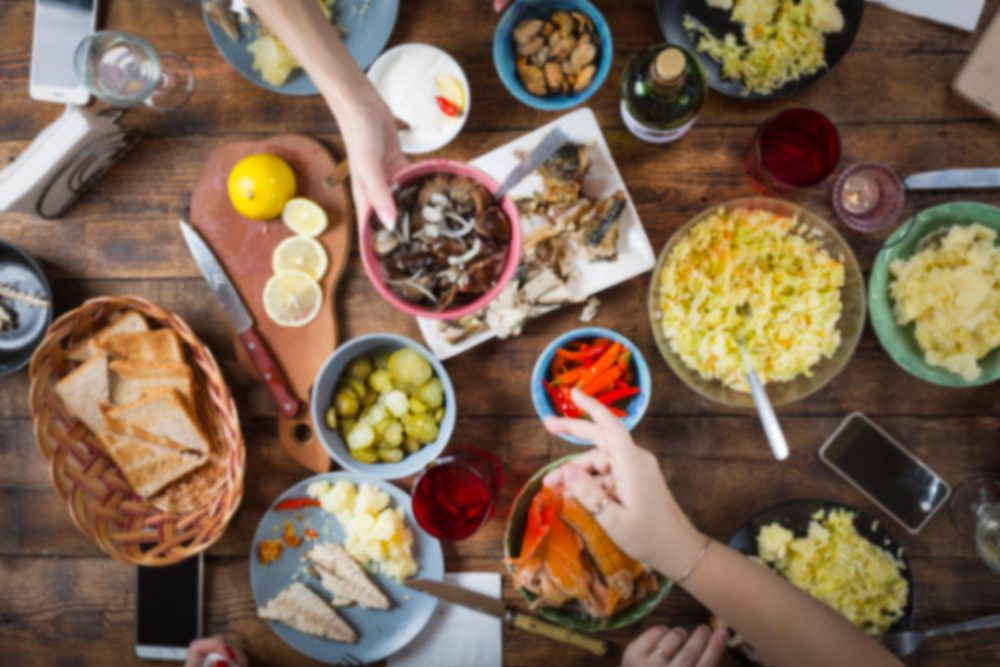 Plan ahead by coordinating with your guests and assigning each person a dish to bring. This will save you time, stress, and money having to gather all the necessary ingredients yourself. Be sure to specify what kind of dish you would like them to bring, whether it be a side, dessert, or beverage. That way you won't end up with five different versions of pumpkin pie (although that might not be such a bad thing).
Be creative with leftovers
After Thanksgiving, many people are left with a lot of leftover turkey. While turkey sandwiches are a common way to use up the extra meat, you can only eat so many before you get sick of them. Try getting creative with your leftovers by making turkey soup, chili, or a casserole.