Americans got into the holiday spirit this year even if they had to spend more than they could afford.
An online survey found that 36% of consumers went into debt to purchase presents, plane tickets, and party supplies, owing an average of $1,249 in debt.
For the first time, nearly 40% of Americans used to buy now, and pay later financing during the holiday season to spread out their expenses.
Due to the rise in online shopping during the pandemic, buy now pay later has become increasingly popular; however, studies suggest that installment purchasing can lead consumers to spend more than they can afford.
Although these programs allow shoppers to divide their purchases into equal payments, many of which are interest-free, if a payment is missed, late fees, deferred interest, and other penalties may apply.
In contrast, credit cards are one of the most expensive ways to borrow money, with an average interest rate of more than 16%. Bad credit will result in even higher rates: Nearly one-quarter of borrowers have an APR between 20% and 29%, while 9% have an APR over 30%.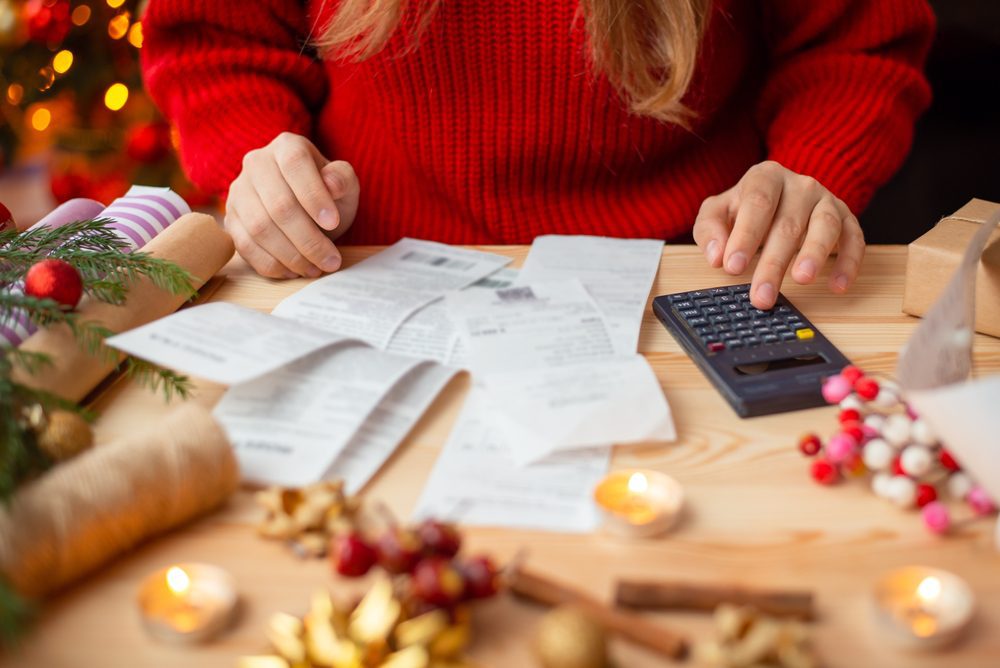 As consumers continue to increase their spending, American consumers are on track to accumulate $70 billion more in credit card debt by the end of the holiday season.
It is common for card balances to decrease at the beginning of the year as borrowers pay off their holiday purchases.
According to most respondents, 82% of those with holiday debt will not be able to pay off the debt within a month, despite the high-interest rates.