In the world of finance and lending, there are ample options available, one of which is Grace Loan Advance. With the increasing number of financial institutions and lending services, it has become critical for potential borrowers to understand the credibility and legitimacy of these services. One such service that has sparked curiosity and skepticism among borrowers is Grace Loan Advance. This blog post aims to investigate whether Grace Loan Advance is a scam or a reliable lending service. It is essential to thoroughly research and evaluate lending companies before applying for a loan to ensure you are making an informed decision and protecting your financial wellbeing.

Understanding Grace Loan Advance
Grace Loan Advance is a lending service that presents itself as a platform connecting borrowers with potential lenders. It is not a direct lender but acts as a bridge between borrowers and lenders. They claim to offer a simple, fast, and convenient way for people to access loans, especially for those with less than perfect credit scores.
The process of using Grace Loan Advance involves filling out an online form, after which your information will be shared with potential lenders. If a lender approves your application, you will be redirected to the lender's website to review the terms and conditions of the loan. It is crucial to understand these terms and conditions, including the interest rates, fees, and repayment schedules, before accepting the loan.
Red Flags and Concerns
While Grace Loan Advance might seem enticing due to its easy application process and promise of quick cash, there are several red flags and concerns that potential borrowers should be aware of. Firstly, their website lacks transparency regarding the details of their business operations. It fails to provide clear information about their business location, contact details, and the names of their associated lenders. Such lack of transparency is often a sign of a potential scam.
Furthermore, numerous customer complaints have been raised against Grace Loan Advance. Many customers have reported unexpected charges, high-interest rates, and issues with customer service. In some cases, customers have claimed that they were charged fees even when they didn't accept a loan.
As for legal issues, while there doesn't seem to be any high-profile lawsuits against Grace Loan Advance, the number of complaints and the severity of allegations made by customers certainly raises concerns about the legitimacy of this service.
Comparing Grace Loan Advance with Other Loan Services
When compared to other reputable loan services, Grace Loan Advance falls short in terms of transparency, customer service, and fair lending practices. Reputable lenders clearly state their terms and conditions, have visible contact information, and maintain good customer service. However, Grace Loan Advance seems to lack these characteristics.
The interest rates associated with Grace Loan Advance personal loans are reported to be higher than other popular loan services, which can lead to a more significant financial burden for borrowers in the long run.
Expert Opinions
Finance industry experts generally advise caution when dealing with lending services like Grace Loan Advance. They recommend thoroughly researching the company, reading customer reviews, and understanding the terms and conditions before accepting a loan. Experts also suggest exploring other options like credit unions, banks, or peer-to-peer lending platforms, which are often more transparent and offer better customer protection.
Is Grace Loan Advance a Scam?
While it's challenging to definitively label Grace Loan Advance as a scam, the evidence raises significant concerns about their business practices. The lack of transparency, high-interest rates, and numerous customer complaints suggest that potential borrowers should proceed with caution. If you believe you've been scammed, it's essential to report the incident to your local authorities and to the Federal Trade Commission in the United States.
Alternatives to Grace Loan Advance
There are many reputable loan services available that offer more transparency and better customer protection. These include traditional banks, credit unions, and online lending platforms. When comparing these alternatives to Grace Loan Advance loans, these alternatives often have lower interest rates, clear terms and conditions, and better customer service.
Conclusion
In conclusion, while it's difficult to definitively label Grace Loan Advance as a scam, the evidence suggests that potential borrowers should proceed with caution. The lack of transparency, numerous customer complaints, and high-interest rates are all red flags that should not be ignored. It is always best to do your own research and consider other alternatives before applying for a loan.
If you found this blog post helpful, please share it with others who might be considering using Grace Loan Advance. Knowledge is power, and sharing this information can help others make informed decisions about their financial wellbeing. If you have any experiences or knowledge about Grace Loan Advance that you'd like to share, please leave a comment below. Your insights could be invaluable to other readers.
FAQs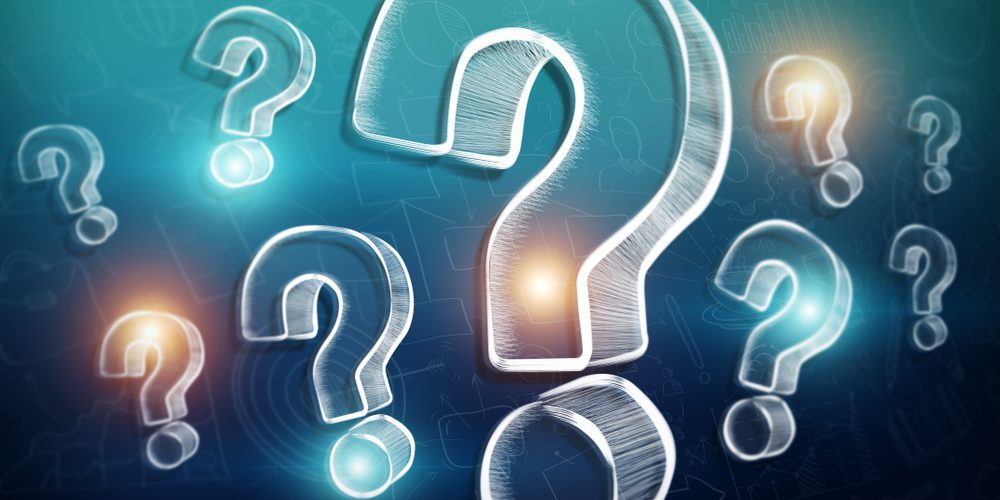 Q: What is Grace Loan Advance?
A: Grace Loan Advance is a service that claims to match borrowers with lenders who provide short-term loans. It is not a direct lender, but rather, a loan connecting service.
Q: Is Grace Loan Advance a legitimate service?
A: There are several red flags about Grace Loan Advance that suggest it may not be a legitimate service. Many customers report that they have been scammed by the company, and there is little verifiable information about the company available online.
Q: What are common complaints about Grace Loan Advance?
A: Common complaints include unexpected fees, high interest rates, unauthorized withdrawals from bank accounts, and inability to contact customer service. Some users also report that the company did not secure their personal information.
Q: How does Grace Loan Advance work?
A: Grace Loan Advance claims to match borrowers with lenders. However, many customers report that they are charged unexpected fees and high interest rates, and that they are not provided with the terms of their loan before being charged.
Q: Does Grace Loan Advance require a credit check?
A: The company claims that it does not require a credit check. However, it's important to remember that a lack of credit check can often be a red flag for scams.
Q: How can I protect myself from loan scams like Grace Loan Advance?
A: It's important to research any loan service thoroughly before providing personal information or agreeing to a loan. Look for customer reviews, BBB ratings, and verifiable contact information. Never agree to a loan without understanding the terms completely.
Q: What should I do if I've been scammed by Grace Loan Advance?
A: If you believe you've been scammed, report the incident to your local law enforcement, your bank, and the Federal Trade Commission. You may also want to contact a lawyer to discuss your options.
Q: Does Grace Loan Advance have a physical location?
A: There is little information available about the company, and no verifiable physical location.
Q: What are the interest rates for Grace Loan Advance?
A: The company does not provide clear information about its interest rates, which is a red flag. Many customers report being charged high interest rates without their knowledge.
Q: How can I contact Grace Loan Advance?
A: It is unclear how to contact Grace Loan Advance, as there is no verifiable contact information available. This lack of transparency is a major concern and a sign that the service may not be legitimate.
Glossary
Grace Loan Advance: A company offering short term loans to individuals, also known as cash advances or payday loans.
Scam: A fraudulent scheme or trick used to dishonestly take someone's money.
Payday Loan: A small, short-term loan intended to cover a borrower's expenses until their next payday.
Interest Rate: The proportion of a loan that is charged as interest to the borrower, typically expressed as an annual percentage of the loan outstanding.
Loan Term: The period over which a loan agreement is in force, and before or at the end of which the loan should be repaid.
Lender: An individual, a public or private group, or a financial institution that makes funds available to another with the expectation that the funds will be repaid.
Borrower: An individual or entity that takes or applies for a loan with the intention to repay it, along with any interest and fees, typically over a set period of time.
Financial Fraud: Any act of deceiving someone for monetary gain.
Personal Information: Data that can be used to identify, locate or contact an individual.
Credit Check: A check that a lending institution conducts to assess an individual's creditworthiness or to determine if they are eligible for a loan.
Unsecure Loan: A loan based on the borrower's creditworthiness and promise to repay, without the need for collateral.
Collateral: An asset that a borrower offers to a lender to secure a loan. If the borrower defaults, the lender has the right to take the asset used as collateral.
Loan Approval: The process by which a lender determines if a borrower is eligible for a loan.
Default: The failure to repay a loan according to the terms agreed upon in the loan agreement.
Repayment Schedule: The specific terms for paying back a loan, including the amount of each payment, the number of payments, and the frequency of payments.
Hidden Fees: Extra costs not clearly explained or disclosed in the loan agreement.
Loan Agreement: A written contract between a lender and a borrower that details the terms and conditions of a loan.
Online Lending: A type of lending where the entire process from loan application to funds disbursement happens over the internet.
Debt: Money that is owed or due.
APR (Annual Percentage Rate): The annual rate charged for borrowing or earned through an investment, expressed as a percentage that represents the actual yearly cost of funds over the term of a loan.
Personal Loans: Personal loans are sums of money that individuals borrow from financial institutions, often for personal expenses such as home improvements, medical bills, or debt consolidation. A personal loan must be paid back over a specified period of time with interest.