"Do you need extra funds as soon as possible?"
It's time for you to pay off all your loans today with a fixed interest rate!
You can get a loan with 0% APR if you apply now.
As you can see, these are just a few of the ads that make debt consolidation seem appealing to people.
Especially if you are struggling to keep up with repayments on your current loans, you may be attracted to the idea of borrowing money to pay them off. Some consumers will take advantage of the opportunity to increase their spending. However, as exciting as it sounds, when you consolidate debt, it can also cause serious problems with your finances.
There are several factors that determine whether consolidating debt is a good idea or not. Before incurring additional liabilities, you should decide if paying off the new loan will solve the underlying problems you are facing.
It is the purpose of this article to discuss the pros and cons of debt consolidation so you can determine if it is the right choice for you.
When Is It A Good Idea To Consolidate Debt?
The following are some of the reasons why you might want to consolidate multiple debts into one:
There is a desire on your part to reduce the interest rates.
There is a need for you to find a way to better manage your finances.
There is a need for you to reduce the monthly payments.
It is your hope that the repayment process will be sped up as soon as possible.
Here's a closer look at each point.
Your Goal Is To Lower Interest Rates
It is likely that you will save money if you use a balance transfer card with 0% APR even if you have three credit cards and one car loan with high-interest rates.
A catch is that you must be able to access low-interest credit in order to consolidate debt. This part is usually tricky since most consumers who want to consolidate debt have to catch up on several accounts. The shakier your credit score, the more it becomes difficult to get the competitive interest you desire.
If your credit score has improved, you can save a great deal of money by getting a credit that has a low-interest rate.
Take a look at the following example.
As an example, Susan has four credit cards totaling $1,800 in debt. The first charges 11% interest, the second 13% interest, the third 12 percent interest, and the fourth 13 percent interest. In the event that Susan applies for a balance transfer credit card with a 0% APR for the first 18 months and repays the new loan within one year, she will be able to pay the loan back with no interest. Susan will have saved money and gotten out of debt as a result.
You Want To Make Your Finances Easier To Manage
If you are juggling several monthly payments as well as different interest rates, you can become overwhelmed with the amount of work you have to do. You can use debt consolidation to simplify your finances, leaving you with only one payment and one interest rate.
You Are Looking To Reduce Monthly Payments
You can usually pay off your current loans by taking out a new loan that spreads the repayments over a longer period, thereby allowing you to pay less each month, which can allow you to free up some funds that may be needed to cover recurring expenses.
You Need To Speed Up The Repayment Process
By paying more than the minimum monthly amount, you'll be able to pay off the new loan more quickly.
Here are a few reasons why you may want to stay away from consolidating your debt in order to protect your finances.
The Risks Of Debt Consolidation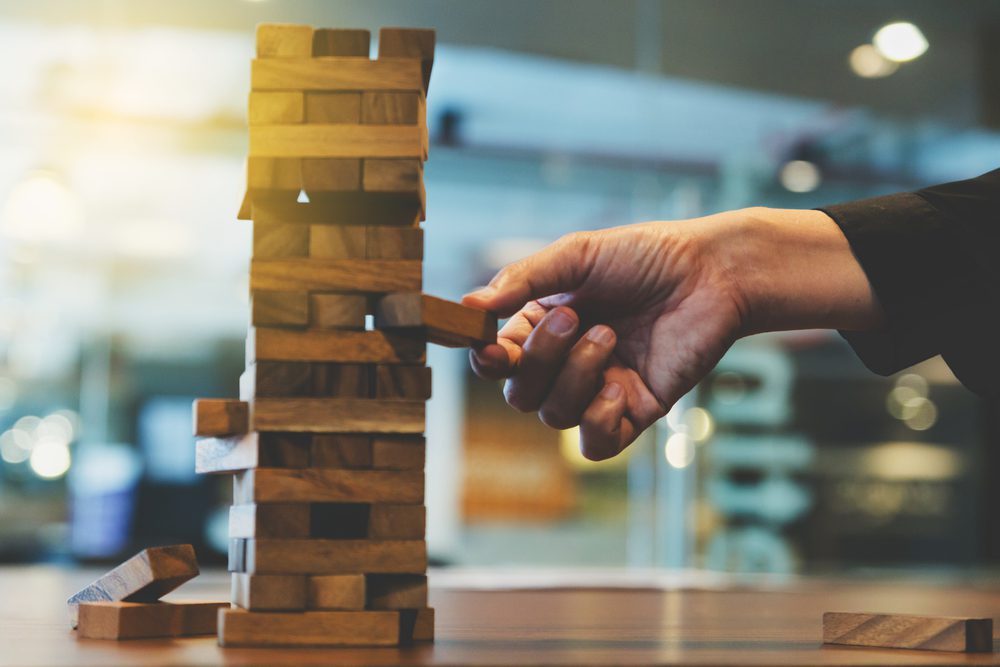 It is important to remember that despite the colorful adverts, debt consolidation still poses risks. Consolidating your debt may not be the best choice for you if:
There is a risk of spending money that is not necessary.
There are additional costs associated with your new loan.
There are hidden issues with your finances that you need to address.
The new monthly payments are too expensive for you to afford.
As a result, you run the risk of losing your collateral.
It Can Lead To Unnecessary Spending
In the past, many consumers have fallen victim to the temptation of using credit cards. However, relief from paying off current debts can lead consumers to run up their balances again, which can lead to the worsening of their financial situation.
The New Loan Could Come With Additional Fees
A new loan application can come with a variety of fees, including balance transfer fees, origination fees, closing fees, and annual fees. These fees can add up over time, making a new loan technically "unaffordable."
It is advisable to find out the actual cost of the new account before accepting the offer, as well as to borrow from a bank or credit union in order to avoid the above fees.
You May Have Some Hidden Financial Issues
In order to consolidate your debt, you should first address the reasons why you accumulated so many debts in the first place. Consolidating your debt will not resolve the issues related to overspending, borrowing, or missed payments.
The first thing you should do if you notice that you have a problem managing your finances is to work on it first. Otherwise, loan consolidation may lead you to more debts and possibly even bankruptcy.
Your New Monthly Payments Could Be Beyond Your Means
There is no point in paying off the original debts, only to remain in debt beyond what you are able to pay back.
It is important to check your income and expenses before taking out a new loan. If you do not have enough money for the daily necessities, as well as the new loan, then you should not consolidate since missed payments on a consolidation loan can further damage your credit score.
You Could Lose Your Collateral
If you are consolidating your debt into a secured loan, you are at risk of losing your property. This may pertain to your house, your car, or your 401(K). If you fall behind in your payments, the creditor is entitled to take your property.
A loan that is unsecured, on the other hand, is usually more expensive. Since there is no guarantee that you will repay the loan, the lender charges you more to make up for the high risk of you getting into default.
Debt Consolidation Cannot Erase Existing Debts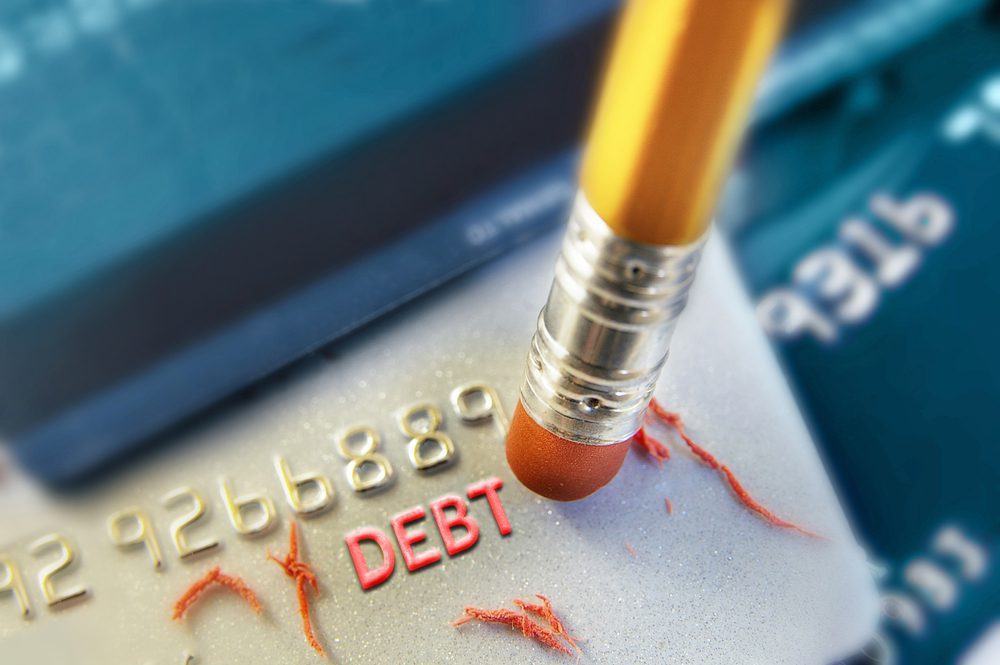 There is a straightforward way to make sure that if you enroll in a debt consolidation program, you will still owe the same amount of money from your original debts to your new creditor. The only difference is that they will be transferred from one creditor to another.
In addition to the new creditor appearing lenient, it could also be a marketing strategy. Only consolidate your debts if you know that the new loan will provide you with a better opportunity to pay off your debts.
Should I Really Consolidate Debt?
You can streamline your finances with just one monthly payment if you take out one big loan to pay off several small ones. One advantage is that you won't have to balance multiple payments and interests.
To determine if a debt consolidation loan will work for you, you'll need to do some due diligence and address underlying financial issues. Additionally, people with bad credit won't qualify for debt consolidation.
Consolidating debt makes sense if you qualify for low-interest loans, want lower monthly payments, or just want to deal with one creditor instead of a bunch.
Debt Consolidation Has Some Effects On Your Credit Score
As a result of a debt consolidation loan, you will most likely see a decline in your credit score, but this will only be for a short period of time. This happens because a debt consolidation loan looks like a new account on your credit report, which is what usually lowers a credit score.
In spite of this, if you keep on top of your debt consolidation payments, and if you are successful in paying off all the debts you have accumulated, you are going to end up increasing your credit score.
It is therefore true that debt consolidation can have both a negative and a positive influence on your credit score. It is likely that the negative effects of the debt consolidation process will only be seen at the beginning, but as long as you stick to the consolidation goals and make your payments on time, your credit score will eventually improve.
Bottom Line
In debt consolidation, you can consolidate several debts into one loan. If you qualify for low-interest credit, you may be able to save some money, as well as have the convenience of working with a single account rather than coordinating multiple monthly payments. However, it is imperative that you are aware of both the pros and cons of consolidating your debt.