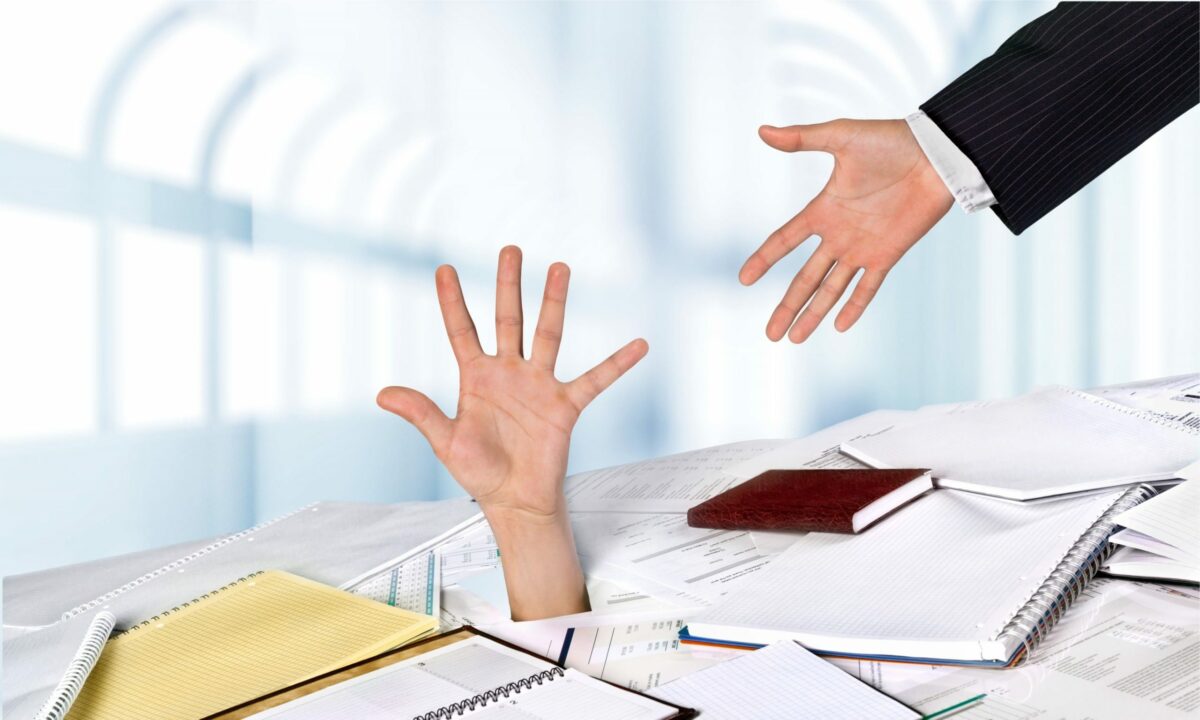 Ad Disclosure: We receive referral fees from advertisers.


Learn More
JG Wentworth helps consumers in financial hardship. The company offers mortgages, a suite of loans, and structures settlements alongside debt relief and debt settlement services. If you have unmanageable unsecured debt and you want to avoid bankruptcy, you could be debt-free in as little as 2 years if you allow JG Wentworth to negotiate with your creditors.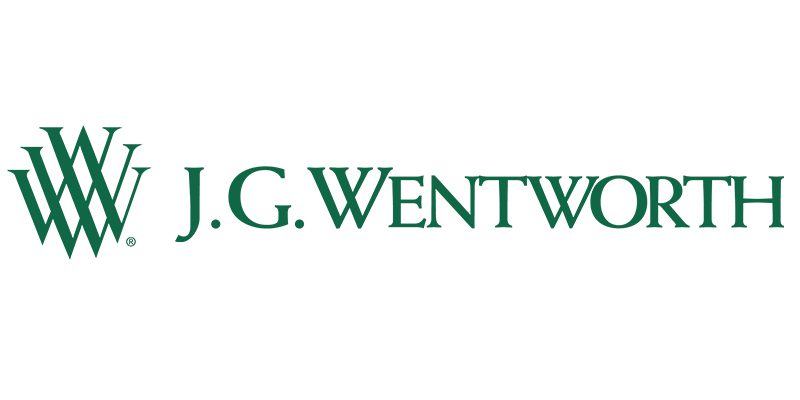 Highlights
Application process smooth and painless
Company has helped people like you for 25 years
Comprehensive range of other financial products available
Trade-Offs
Available across less than half the country
You'll impact your credit score if you stop making payments to creditors
JG Wentworth Complaints
BBB Complaint – May 27, 2020
These people have repeatedly called and harassed me to try to get me to business with them. They keep calling, texting, and mailing me things. I have repeatedly asked these people to take me off their call list, mail list and text list. I do not want these people bothering me again. They talk over me like I've not asked them to take me off the list.
Roberta Gaines – May 9, 2020
This company is totally dishonest. I had several Visa Debit cards that they issued. There is a balance but everytime I try to use it, it says declined. I called them and asked them to issue new cards since none of the three that I have work. They told me to toss it out. Obviously they received the monies from the place where they were issued but their supervisor said toss them in the garbage. This is the most scumy place I ever heard of. If I knew who oversees them, I would contact that organization.
Marianne Lowry Colbert – November 8, 2019
Tried to refinance my mortgage. Was approved quickly, and submitted everything they asked for immediately. Was told it would close within 30 days. 30 days came and went, 60 days came and went, and I was told only that the underwriter was backed up. Then one evening I received a call from a woman who said she was handling my closing, but no one was at my house when she showed up. What?? Why was I not notified of the closing date? I was fed up at this point and unwilling to deal with them, but also was never contacted by the company to explain what had happened or to try to reschedule closing. Beware if you really want to refinance. My credit score dropped considerably after their 2 inquiries, so I am now waiting for it to rebound before I try again to refinance with a different company.
What Is JG Wentworth?
The JG Wentworth Company is a broad-based financial services company founded in 1991. Starting life a merchant bank, the company moved into structured settlements in the late 90s.

It's worth noting that JG Wentworth came out of bankruptcy itself in 2018 after reaching an agreement with creditors. So, if you're under financial duress yourself, don't feel bad. It can happen to the largest companies, too.
In addition to a comprehensive range of mortgage and loan products, JG Wentworth also specializes in debt settlement but what does this mean?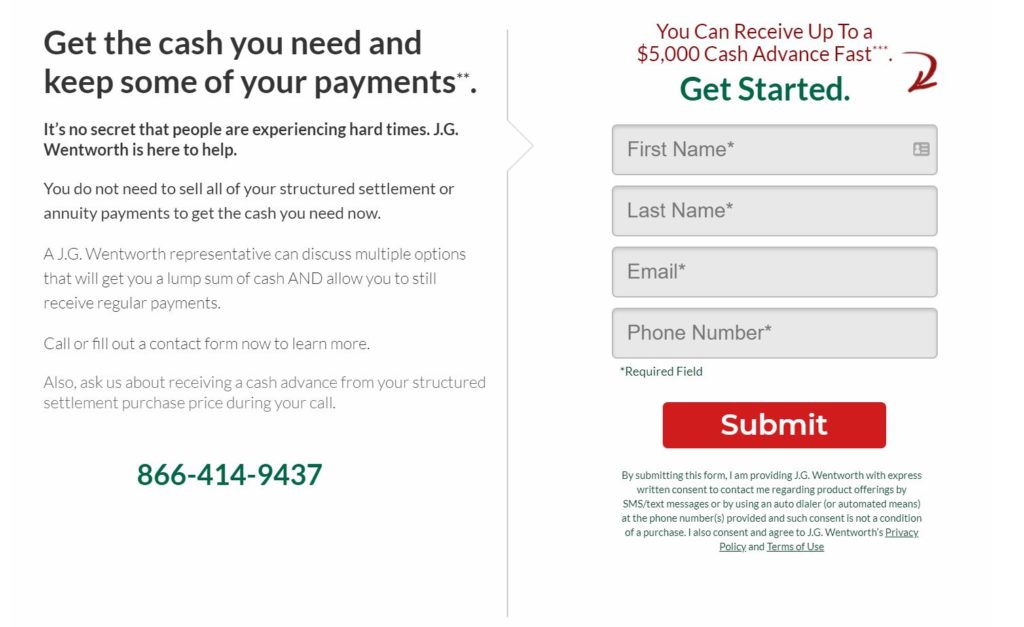 How Does JG Wentworth Work?
Much like any debt settlement process, you allow JG Wentworth to negotiate a reduced settlement with your creditors in exchange for clearing the debt. You then make a single monthly payment into a savings account for JG Wentworth to draw on.
If successfully executed, this strategy can result in savings of roughly 20% on the enrolled debt after all fees and potential taxes are considered.
JG Wentworth Summary
Accreditation: American Fair Credit Council, Better Business Bureau, Consumer Affairs, IAPDA, US Chamber of Commerce
Consultation: Free phone consultation to establish viability
Costs: 18% to 25% of total debt enrolled. Fees vary between states
Customer Service: Phone or email
Debts accepted: Unsecured debt including credit cards, store cards, consumer finance loans, some student loans, some business debts, medical bills, and repossessed auto loans. Minimum debts considered $10,000
Free resources offered: None
Restrictions: Only available in 20 states and Washington, DC
Service offered: Debt settlement through direct negotiations
Trust ratings: BBB rating of A+, 33 complaints, and a

Trustpilot

score of 1.4 stars based on 86 reviews
Turnaround time: 24 to 48 months
How Much Does It Cost To Use JG Wentworth?
You will pay nothing upfront with JG Wentworth. Instead, fees are rolled into a single monthly payment and calculated as a percentage of enrolled debt.

Given the number of variables, you'll need to take advantage of your free consultation to establish an accurate estimate of how much it will cost you to use JG Wentworth.
What Could You Save With JG Wentworth?
You seldom get much variation on potential savings when you pursue debt settlement. Many companies quote savings before fees and before accounting for any tax liability on settled debt. Factor in these elements and you could expect realistic bottom line savings of perhaps 20% on the debt you enroll with JG Wentworth.
How To Sign Up With JG Wentworth
Arranging your free consultation is straightforward.
Go to the JG Wentworth website
Head to the Debt Relief tab
Select the amount of debt
Enter your state
Add your personal details
Click Qualify
What's Next?
If JG Wentworth operates in your state, you can expect a call from a customer services representative to discuss your circumstances and needs. You can assess the viability of debt settlement and determine what potential savings you could make. The rep will also explain the implications of debt settlement and what it means for your credit score.
Assuming you feel debt relief is the best option, you will receive documents to sign and return.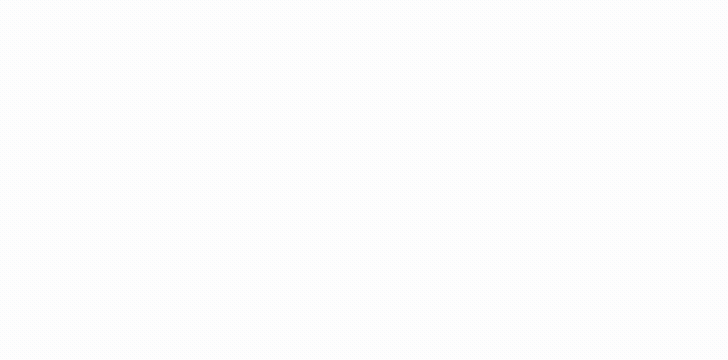 If JG Wentworth is able to broker a reduction in debt with your creditors – this is not always possible – you will receive further instructions on setting up a non-interest savings account. You make one monthly payment into this account for JG Wentworth to draw on. You stop making payments to your creditors.
Verdict
JG Wentworth has an average track record of securing worthwhile debt settlements for consumers drowning in unsecured debt.
Choosing to resolve unsecured debt in this manner will negatively impact your credit score. You should speak with a bankruptcy attorney to establish whether debt relief is a superior option. Learn the truth about debt consolidation. What counts is getting your financial situation normalized as expediently as possible. Often, debt settlement becomes the route of least resistance.
If you decide upon this type of resolution, make sure you take legal advice and that you fully understand any documents you sign.
Compare JG Wentworth to Best Debt Consolidation Reviews of 2021
JG Wentworth
JG Wentworth Review
JG Wentworth came out of bankruptcy in 2018 and has focused lately on debt settlement services. Although they have an A+ Rating with the BBB, they have racked up 33 complaints and have a very low 1.4-star score with Trustpilot based on 86 reviews (data as of 8/27/20). Not one of our top choices.
Comments Rating
( reviews)