Founded in 1997, LendingTree was created with one specific goal, to simplify the loan research process for borrowers. LendingTree has quickly become one of the leading online lending marketplaces, offering customers the ability to compare offers from various reputable lenders at once.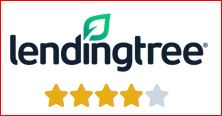 LendingTree Loan Fast Facts
Loan Amounts: $1,000 to $50,000
APR: 3.99% to 35.99%
Minimum Credit Score: 629
Loan Type: Secured and unsecured personal loans
Repayment Terms: Varies based on Lender
Direct Lender or Marketplace: Marketplace
Turnaround Time: Varies by Lender
Best For: Comparing a variety of loan options
Lending Tree Pros & Cons
Pros
A single application to pre-qualify for most lenders
Loans up to $50,000
Use your loan for any purpose
High ratings on BBB and Trustpilot
Responsive customer support
Cons
Not a direct lender, meaning rates can vary
Good to excellent credit required
May receive a large amount of calls and emails from its network partners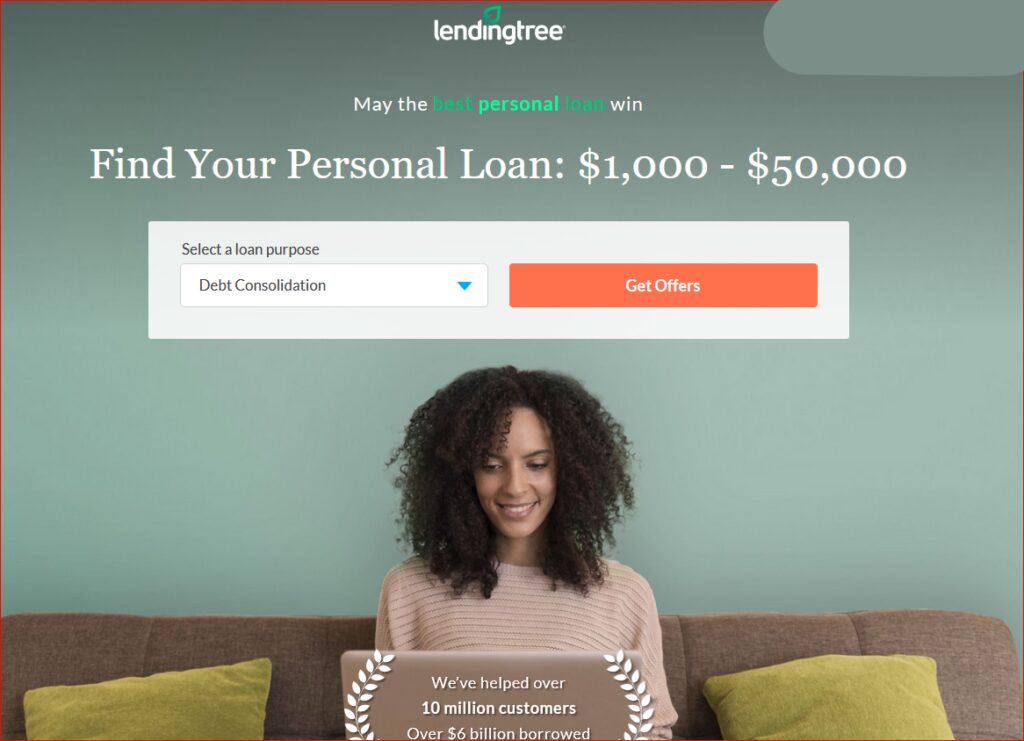 LendingTree Cost of Loan
LendingTree's personal loan offers yields with an average APR range of 3.99%-35.99%. However, only those with good to excellent credit will qualify for the low end of this spectrum. All other fees will vary depending on the lender.
Lending Tree Qualification
To get started with LendingTree, there is a list of criteria you need to meet:
US citizen or Permanent Resident
You must be at least 18 years of age
A valid bank account
Proof of income
To apply for a LendingTree loan you need to have access to the following information as well:
After you've met all the qualifications, you can get started with LendingTree by following these few steps:
Click the Go to LendingTree button to start the application
Select your loan purpose and how much you want to borrow
Submit contact information and some financial specifics
Select if you want to apply with a co-borrower. If so, fill out the prompts with their personal information.
Enter the last 4 digits of your Social Security number, then click See Your Results to submit your application.
Once you have been approved, which takes a matter of minutes in most cases, you will be shown at least 5 options that match your credit rating and loan amount requirements. After choosing the best option for you, you will finish applying directly with the lender you have selected.
LendingTree Reviews and Ratings
LendingTree's BBB Rating is A+
LendingTree's customer reviews are more positive than negative. With over 8000 reviews on Trustpilot, it scores an exceptionally good average rating of 4.4 stars out of 5. Trustpilot's negative reviews are associated to customers who weren't able to get in contact with a lender or, in some cases, people were matched with lenders but weren't able to find anything that fit their needs.
Is Lending Tree Legit? Remember This…
LendingTree shares your submitted personal information with their partnered lender, but this is nothing to worry about. If you are worried about this, you should consider going directly to a lender of your choice to apply.
Lending Tree is an online personal loan marketplace and does not fund loans. It instead exists to aid you in searching and deciding on a suitable lender, as well as helping you compare loans.
Lending Tree does not explicitly set your interest rate or repayment term, instead, you will have to check your lender's repayment policy for information on repayment methods and potential fees for late payments.
Lending Tree offers personal loans for a variety of reasons, including medical expenses, major spending, and debt consolidation.
Lending Tree does not run a hard credit check. Completing the online form will not negatively affect your credit score, however, you should expect your lender to eventually do a credit check, which can temporarily lower your credit score.
Of course, remember to keep in contact with Lending Tree and your lender if you have any questions.