In the past, LGBTQ people have often had to face many obstacles when it comes to saving and building wealth. Financial institutions have often discriminated against them, making it difficult for them to save or build wealth.
David Auten and John Schneider lived lavishly, wearing designer jeans, going to expensive parties, and eating out often.
Located in Las Vegas, the couple soon realized they were debt-ridden, living in a basement apartment, and couldn't afford what they wanted.
"We get a lot of outside pressure telling us what to want, what a successful gay looks like," Schneider says. "Our spending didn't reflect what we really cared about." We wanted to save for a comfortable retirement, travel much more than we had at that point, but on cash and not come back with a credit card hangover, and give back to their community."
Together for more than 17 years and married since 2017, the couple just wrote "4: The Four Principles of a Debt Free Life" and started the Debt Free Guys website to help LGBT people.
They confirm what the numbers show -LGBT Americans have less financial stability and face unique challenges-.
There were 500 LGBT respondents to an Experian survey in 2018 who said they struggled to save, compared to 38 percent of the non-LGBT population surveyed. More than a third said they'd like to change or improve their "bad spending habits," compared to about a quarter of their non-LGBT peers.
In addition to being passed over for jobs or promotions, being harassed at work, and having higher housing costs because of discrimination, 62 percent of LGBT respondents reported financial difficulties.
Those in the LGBT community are also more likely to spend than save money, according to the Experian survey, and planning for retirement is harder.
The couple focused on LGBT finances after attending FinCon, the biggest financial content conference in the world, in 2015, a year after starting Debt Free Guys. They found groups devoted to black finances, mommy bloggers, and Christian bloggers, but not LGBT finances.
"That kind of put a weight on our shoulders that we have to do it if nobody else does," Auten says. "We have the responsibility and the privilege."
Additionally, they recognize that as cis, white men, they have a privilege that may translate into helping other LGBT people who are marginalized by their race, gender, or poverty.
"I think we need to show each other in the community that we have as many options and opportunities as everyone else," Auten says. "It may not seem like it sometimes, but it is."
Here are some tips for surviving financial challenges for the LGBT community.
Loans and savings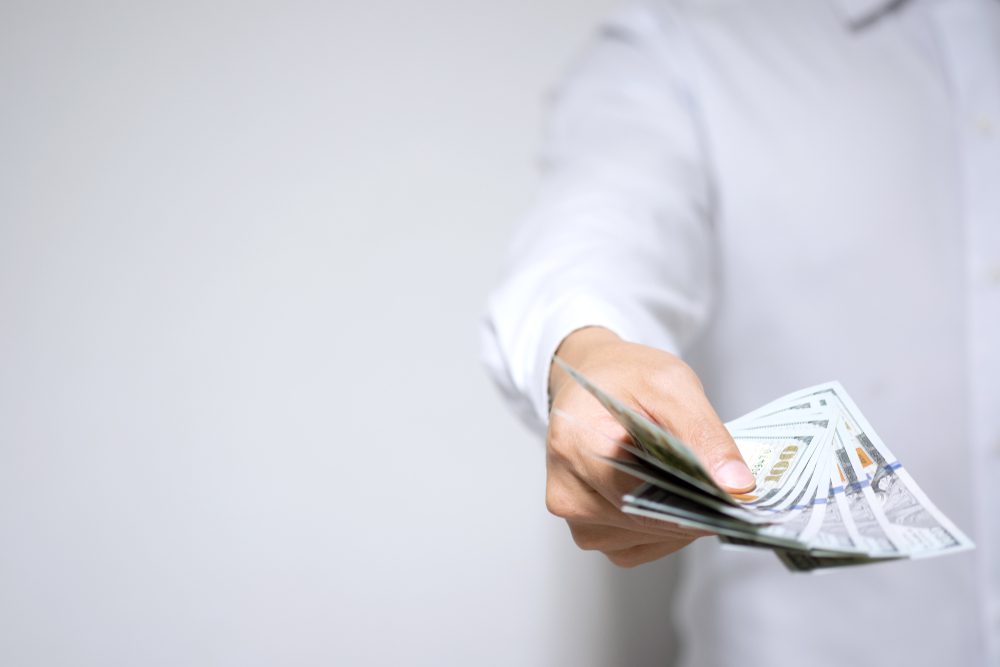 It's hard for LGBTQ people to enter adulthood without support from their families and education.
While LGBT youth make up just 5 percent to 10 percent of the population, they account for 40 percent of homeless youth. LGBT young adults are 120 times more likely to be homeless than heterosexual, cisgender young adults.
That sets LGBT people up for years, if not a lifetime, of struggle, financial stress, and low pay.
"You're worried about where you're going to sleep at night, how you're going to get through the day without getting beaten up, or you're dealing with microaggressions every day because of who you are," Schneider says. "It's a little hard then to say, despite all this, I'm going to save enough for retirement."
Many LBGT people don't have the luxury of saving and planning for a stable financial future.
It's more common for us to think about finances in our community from a position of desperation than from one of opportunity, he said.
Students who make it to college with no family support also have much higher student loan debt.
4 out of 10 LGBTQ+ borrowers told Student Loan Hero they've been denied financial help because of their sexual orientation. Almost 30 percent of people say their student loans are unmanageable, and 87 percent say they've been unable to reach important milestones because of them.
Nearly 60 percent said their college campus made them feel welcome and accepted.
Differences in budgeting
When you start budgeting and saving, it might look different from what your hetero, cisgender counterparts do.
David Rae, a certified financial planner who caters to LGBTQ+ and LGBTQ+-friendly clients in Los Angeles, says: "Many of our budgeting needs will be different."
In comparison to heterosexual couples, gay and lesbian couples have fewer kids. It's hard to estimate exact numbers because some parents might be scared to tell the U.S. census about their LGBTQ+ status, but according to the latest data, 2 million to 3.7 million kids live with LGBTQ+ parents.
Surrogacy, sperm donation, reproductive medicine, and adoption fees will cost more for families that choose to parent.
In addition, LGBTQ+ Americans have unique medical costs that can strain their budgets. This includes everything from higher HIV/AIDS treatment and medication to hormone therapy and delayed or less effective medical treatment due to the stigma.
Some transgender people choose gender reassignment surgery and the medical costs can be crippling – almost six figures in some cases. That can be financially crippling if you're uninsured or your policy doesn't cover the costs.
What it costs to live
Rae says homophobia and laws against gays and lesbians forced people into the safe havens of major cities like San Francisco, New York City, or Los Angeles just a couple of generations ago.
"We don't have to live in the 'gayborhood' anymore," Rae says. "But we are moving more to cities… and part of that is to feel safe."
Also, there's the stereotype of the lavish gay lifestyle, especially among gay men, where people spend more than they can afford on things they don't even need, according to Rae and the Debt Free Guys.
Auten says, "We want to show our straight neighbors that we're just as good as them." "I think it's just a lot of keeping up with Mr. and Mr. Jones, Mrs. and Mrs. Jones."
A report by The Atlantic even talked about the myth of gay affluence, pointing out that LGBTQ+ Americans live in disproportionate poverty and debt, despite popular cultures, such as Will & Grace and Modern Family. It's true, Auten and Schneider say they've got gay friends in New York who both make six figures, but are drowning in credit card debt.
According to Experian, nearly half of respondents ages 25-34 and more than 40 percent of respondents ages 35-44 feel financially out of control.
"Media and consumerism make us think that's what fabulous gay men look like," Auten says. "If you want to be a good gay, you have to look like this."
Work and Money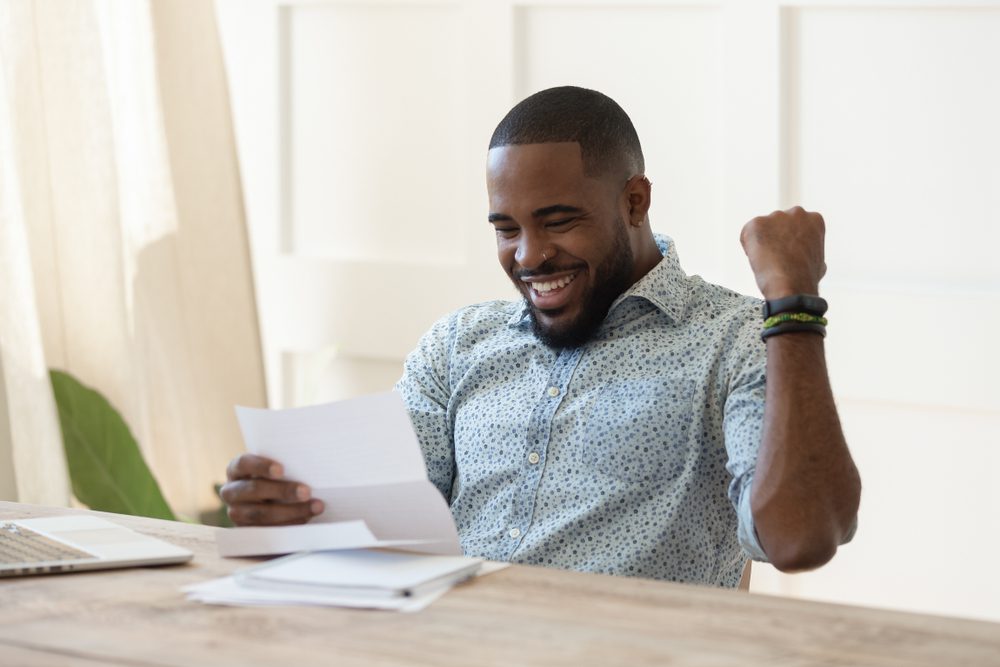 The LGBT+ community continues to face financial discrimination at work, from getting denied jobs and promotions to getting paid less than their straight coworkers. According to the Human Rights Campaign, there are only 22 states and D.C. that prohibit discrimination based on sexual orientation or gender identity.
According to a report from Prudential about the financial experiences of LGBTQ+ people, lesbians make $45,606 while straight women make $51,461, a difference of nearly 13 percent. A 46 percent difference between gay and heterosexual men is that gay men make an average of $56,936 while heterosexual men make $83,469 on average. According to Out & Equal, a workplace advocacy group, transgender Americans have three times higher unemployment rate than the national average. Prudential's 2016-2017 report is the most recent on the subject, and Out & Equal's 2019 report is also the most recent.
To bridge that gap, Rae says, you should build your skill set and be as marketable and valuable as possible.
According to Auten, LGBTQ+ people shouldn't have to be consigned to low-paying gigs that don't offer benefits just because they're gay or don't fit into the binary.
"We have as many options as everyone else," he says. "We should support and encourage each other to pursue higher paying jobs."
Financial Success Tips for LGBT People
No matter how you identify, getting rid of debt and building wealth is the same advice.
"Make your opportunities. A big part of having that opportunity is having your finances in order, says Rae. "If you're drowning in credit card debt, you depend on that job. You have no choice but to stay."
Be an ally of LGBT businesses. They're not only a potential source of work but also accepting and supportive of other LGBT people.
As a community, we can benefit from supporting gay businesses, Rae says, adding that he keeps an eye on social justice investments for his clients. "Some of that is our spending, some of that is our investing."
Start saving for retirement now, even if it's a little bit at a time. As a group, LGBT Americans are behind the curve on retirement savings. According to Experian's survey, saving for retirement was the top financial concern.
It's hard. First of all, Rae and the Debt Free Guys pointed out, the HIV/AIDS crisis killed almost an entire generation of LGBTQ+ Americans who could have set the standard.
In retirement planning, Auten says, there's a lot of imagery of a straight, white couple with their golden retriever walking down the beach. As an LGBTQ+ person, you might not engage with this if you don't see yourself in any of the imagery.
Getting a retirement advisor or certified financial professional (CFP) can really help you secure your future.
Comments Rating
( reviews)