Placing a lien on a property in California is a legal process that allows creditors to secure their debts against the property. When someone owes you money and is unable to repay, placing a lien can help protect your interests and increase the likelihood of recovering the debt. If you're a creditor in California looking to put a lien on a property, follow this step-by-step guide to navigate the process smoothly and effectively. If you are searching for debt settlement near me, you can use this article as a guide.
Verify Your Right to Place a Lien
Before proceeding with the process of placing a lien on a property, it is of utmost importance to verify that you have a valid reason to do so. Generally, this entails having a clear and legitimate claim against the property owner, which may arise from unpaid debts for services rendered, materials supplied, or other contractual obligations. To bolster your position, ensure that you have comprehensive documentation and substantial evidence that supports your claim.
This documentation could include contracts, invoices, work orders, delivery receipts, or any other relevant records that establish the nature of the services provided or materials supplied, the agreed-upon terms, and the outstanding amount owed. Having well-documented evidence will significantly strengthen your case in the event of a dispute and provide the necessary foundation for a successful lien placement process in California.
Prepare a Preliminary Notice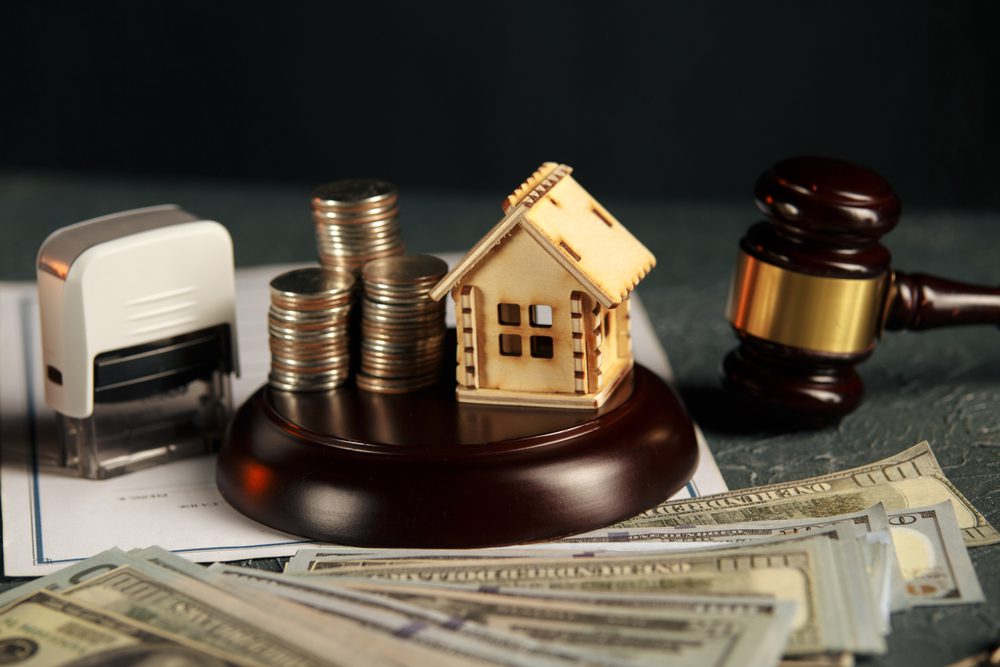 In California, it is essential to be aware that many lien claimants are obligated to serve a Preliminary Notice to safeguard their lien rights effectively. This preliminary notice must be served within a specific timeframe, usually within 20 days of the initial provision of services or materials to the project. Failing to provide the Preliminary Notice within this designated period could jeopardize your ability to place a lien on the property later on. When preparing the Prliminary Notice, ensure that it contains all the necessary information to be valid and enforceable. Include your name and contact information, as well as the property owner's name and address.
Additionally, provide a detailed description of the work or materials that were provided, outlining the nature and extent of the services rendered or materials supplied. Lastly, clearly state the amount owed for the services or materials. The Preliminary Notice serves as a formal declaration of your involvement in the project and your intention to protect your lien rights. By adhering to the specific requirements and serving the Preliminary Notice promptly, you fortify your position as a potential lien claimant in California and increase your chances of securing the debts owed to you.
Serve the Preliminary Notice
When serving the Preliminary Notice in California, it is crucial to follow the appropriate procedures to ensure its validity and effectiveness. One of the recommended methods is sending the notice to the property owner by certified mail, return receipt requested, or by registered mail. These delivery methods provide a verifiable record of the mailing and receipt, offering concrete evidence that the notice was properly sent and received within the required timeframe. If you prefer a more direct approach, you can also deliver the notice personally to the property owner or use another authorized method of delivery.
Regardless of the method chosen, it is essential to maintain meticulous records of the delivery process. Keep copies of the notice, any related documents, and proof of mailing or delivery, such as postal receipts, delivery confirmations, or acknowledgment signatures. These records serve as essential documentation should any disputes arise regarding the timing or delivery of the Preliminary Notice. By adhering to the appropriate delivery procedures and diligently preserving the relevant records, you can reinforce the legitimacy of your lien claim and protect your rights as a potential lien claimant in California.
File a Mechanics Lien
If payment is still not received, and the Preliminary Notice requirements have been met, you can proceed to file a Mechanics Lien. Prepare the necessary documents, including a Mechanics Lien form, detailing the amount owed, a description of the work or materials provided, the property's legal description, and the property owner's name.
Record the Mechanics Lien
Once you have properly served the Preliminary Notice and have determined that placing a Mechanics Lien is necessary to protect your interests, the next crucial step is to officially record the lien with the County Recorder's Office in the county where the property is located.
This process transforms your Mechanics Lien into a public record, providing notice to all interested parties of your claim against the property. Recording the lien establishes a legal encumbrance on the property, notifying potential buyers, lenders, and other parties that the property's title is encumbered by your outstanding debt.
By creating this public record, you assert your right to recover the amount owed to you through the lien and place all stakeholders on notice that the property's sale or transfer may be subject to your claim. When recording the Mechanics Lien, ensure that you adhere to the county's specific requirements and procedures for filing.
Pay close attention to any deadlines or fees associated with recording, as failing to comply with the county's guidelines may render the lien unenforceable. Once the Mechanics Lien is officially recorded, it will become an instrumental tool in asserting your right to payment and can ultimately lead to the resolution of your claim against the property in California.
Serve the Mechanics Lien
Within ten days of recording the Mechanics Lien, serve a copy of the lien on the property owner, the general contractor (if applicable), and any other relevant parties involved in the project. Service can be done by personal delivery, certified mail, or another authorized method.
Enforce the Mechanics Lien
After successfully serving and recording the Mechanics Lien, it is crucial to be aware of the limited timeframe within which you can enforce it. In California, this enforcement period typically spans 90 days from the date of recording the lien.
During this critical window, if the outstanding debt remains unpaid and the property owner fails to address the lien, you retain the right to take legal action to enforce your claim. One of the primary enforcement options available to lienholders is the right to initiate foreclosure proceedings on the property. Foreclosure enables you to seek a court order to sell the property at auction, with the proceeds used to satisfy the debt owed to you.
Foreclosure is a serious legal process that can have significant consequences for both the property owner and the lienholder. Therefore, it is essential to consult with legal experts and understand the intricacies of the foreclosure process before pursuing this route. In some cases, lienholders may opt for alternative means of debt recovery, such as negotiating a settlement with the property owner or seeking other avenues to collect the owed amount.
Regardless of the approach chosen, it is vital to act promptly and strategically during this enforcement period to secure the payment owed and protect your rights as a lienholder in California.
Seek Legal Assistance if Necessary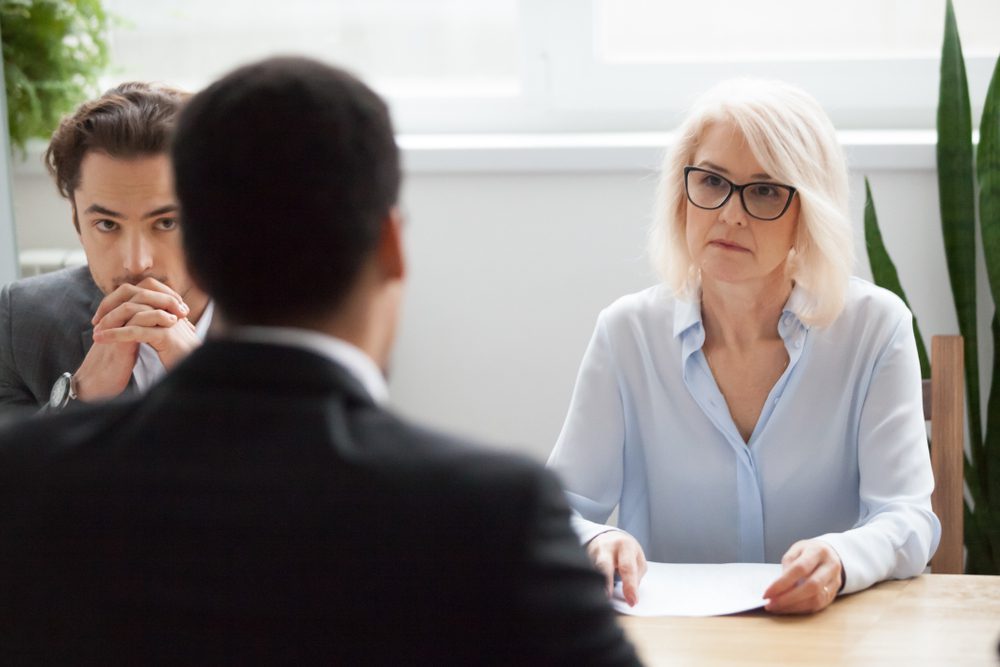 Placing a lien on a property involves complex legal processes. If you encounter any challenges or have questions, it's advisable to seek legal assistance from an attorney experienced in California lien laws. A qualified attorney can guide you through the process, ensure you comply with all legal requirements, and protect your rights as a creditor.
Conclusion
Placing a lien on a property in California can prove to be a powerful and effective means of securing the debts owed to you. By diligently following this comprehensive step-by-step guide and adhering to California's specific lien laws and regulations, you can significantly enhance your chances of successfully recovering the money owed to you. Start by ensuring that you have a legitimate reason to place a lien and gather all the necessary documentation and evidence to support your claim. Next, serve the Preliminary Notice within the stipulated timeframe, as this is a critical step in protecting your lien rights.
Choose a reliable method of delivery, such as certified or registered mail, and maintain meticulous records to confirm the notice's timely delivery. Once you have served the Preliminary Notice and confirmed your right to place a Mechanics Lien, proceed with the recording process at the County Recorder's Office in the relevant county.
This official recording will create a public record of your claim against the property and serve as a formal notice to all parties involved. As the lienholder, you should be mindful of the limited enforcement period, which is typically 90 days from the date of recording the Mechanics Lien. During this crucial timeframe, consider your options carefully and be prepared to take appropriate legal action if the debt remains unpaid.
Whether it involves initiating foreclosure proceedings or exploring alternative methods of debt recovery, seek legal assistance when needed to navigate the process smoothly and efficiently. Maintaining accurate records, serving all required notices, and seeking professional guidance will bolster the validity and enforceability of your lien, increasing your chances of securing the outstanding payment owed to you. By following these steps diligently and being well-informed about California's lien laws, you can confidently pursue your rights as a lienholder and work towards a successful resolution in recovering the money owed to you.
Glossary:
Lien: A legal claim or a "hold" on some type of property, either personal or real, as a security for a debt or an obligation.
Property: In the context of real estate, this refers to a piece of land and any structures on it.
Lienholder: The individual or entity that holds the right to the lien or claim on a property.
Debtor: The person who owes money or an obligation that is secured by a lien on the property.
Creditor: The person or entity to whom the debtor owes money or an obligation.
Real Estate: Property consisting of land or buildings.
Title: The legal term for the official record of a property's ownership.
County Recorder's Office: The local government office that keeps records of all real estate transactions within its jurisdiction.
Unsecured Debt: A debt that is not backed by any collateral.
Mechanic's Lien: A lien placed on a property by a contractor or subcontractor who has not been paid for work done on the property.
Judgment Lien: A lien that is the result of a court ruling in favor of a creditor.
Attach: In legal terms, to attach means to make a claim or lien effective against a debtor's property.
Property lien: This is a legal claim on a property that allows the lien holder to take possession of it if the property owner fails to fulfill their financial obligations, such as paying off debt.
County recorder: Is a local government official responsible for keeping a record of legal documents like property deeds, marriage licenses, and other official documents within a specific county.
Judgment debtor: A person or entity who has been ordered by a court to pay a certain amount of money to another party, the judgment creditor, as a result of losing a lawsuit.
Real property liens: These are legal claims placed on a piece of real estate by a creditor to secure payment of a debt.
Real property owned: Refers to land and any permanent structures attached to it, such as houses or buildings, that are legally under the ownership of an individual or entity.
Judgment liens: These are legal claims on a debtor's property, imposed by a court to secure the payment of a debt or obligation resulting from a legal judgment.
Judgment creditor: A person or entity who has won a monetary judgment against a debtor in court, giving them the legal right to collect the debt.