In the financial world, it's crucial to have reliable information about the companies you're considering doing business with. This article aims to provide a comprehensive review of the financial services company LoanQuo, focusing on its Better Business Bureau (BBB) rating and customer reviews.
LoanQuo is a loan provider accredited by the Better Business Bureau (BBB) since 1/12/2022. The company is based in Pompano Beach, FL, and offers customers the ability to compare personalized loan offers from multiple lenders without impacting their credit scores. LoanQuo also provides debt resolution services for those who qualify. Read our full Loanquo Review for a complete overview.
About LoanQuo
LoanQuo is a financial services company that provides loan offers from multiple lenders without impacting your credit score. The company operates out of Pompano Beach, Florida, and has been accredited by the BBB since January 12, 2022.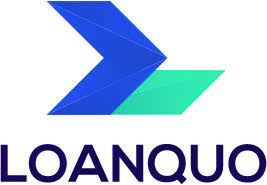 BBB Rating
The Better Business Bureau is a non-profit organization that sets high standards for ethical business behavior. Businesses that earn BBB Accreditation contractually agree and adhere to the organization's high standards of ethical business behavior.
LoanQuo has earned an "A+ Rating" from the BBB, which is an indication of the company's reliability and trustworthiness in the eyes of this respected organization. The BBB rating is based on various factors, including the company's complaint history, the type of business, and the length of time the business has been operating.
Customer Reviews
While LoanQuo has an "A+ Rating" from the BBB, it's important to note that the company has garnered mixed reviews from customers. Some customers have praised the company for its quick and easy online process, which provides personalized loan offers in minutes.
However, there have been complaints about the company's services. For instance, some customers have expressed dissatisfaction with LoanQuo acting as a third-party service that shops their account to different lenders, rather than being a direct lender. This can sometimes lead to confusion and miscommunication, which can impact the overall customer experience.
Furthermore, the company has an average rating of 1-star based on customer reviews on the BBB website. This disparity between the company's high BBB rating and low customer reviews highlights the importance of considering multiple sources of information when evaluating a company.
Consumer Warning
It's also worth noting that there has been a consumer warning issued against LoanQuo. According to best2020reviews.com, LoanQuo and its associated websites are part of a new wave of debt consolidation companies that target consumers with a poor credit history. The website has given LoanQuo a rating of 2.5 out of 5.0 stars.
Final Thoughts
In conclusion, while LoanQuo boasts an "A+" BBB rating, it's important to take into account the mixed customer reviews and the consumer warning issued against the company. Potential customers should do their due diligence and thoroughly research the company before deciding to use its services.
While the company may offer a fast and easy way to compare loan offers, it's crucial to understand that they are not a direct lender. Therefore, if you prefer dealing directly with your lender, LoanQuo may not be the right choice for you.
As always, we recommend potential customers to consider multiple sources of information, read all terms and conditions carefully, and consult with a financial advisor if necessary. In the complex world of financial services, it's crucial to make informed decisions that align with your financial goals and comfort level.