The period after a personal accident comes with many uncertainties. The injuries might render you unproductive, meaning your income won't be streaming as usual. A personal injury might leave you in a bad state because paying your bills might become a daunting task.
That's why lawsuit settlement loans are there to ease the burden. If you're wondering how these loans help, then read this article to the end. It will discuss everything you should know about lawsuit loans.
Let's dive right in!
What Is a Lawsuit Loan?
Lawsuit loans are pretty common these days. Lawsuit settlement funding companies offer them to caution plaintiffs against financial challenges. The cash received from lawsuit settlement companies can help a plaintiff pay their daily bills and medical expenses.
Don't let your bills pile up if you recently suffered a personal injury. Visit a company that offers lawsuit settlement funding to keep you going for the case. After determining your lawsuit, you'll repay the loan, and you're awarded compensation. Then pay your lawyer and keep the rest of it.
Importance of Lawsuit Funding
There are various benefits you can get from lawsuit funding. These cash advances will save you from the financial trouble we discussed earlier. They ensure you have the desired peace of mind. You can relax knowing that your bills are sorted despite your loss of income.
Also, settlement loans save you from going for high-interest loans. You don't have to apply for a loan that will be difficult to repay. Lawsuit loans aren't expensive and will cover you for the entire time your case will take. It can be weeks, months, or even years of stress-free living.
Who Qualifies for Lawsuit Settlement Loans?
You might be wondering if you qualify for a lawsuit settlement loan. If you haven't suffered a personal injury, you can be sure that you won't qualify. But if you have already filed a lawsuit, you qualify for advance funding. In short, you won't qualify for this loan if you haven't filed a lawsuit.
The pre-settlement funding company you are working with will look at your case. Their decision will depend on if your case is strong or not. If you have a strong case, they'll be confident of good compensation and repayment of your pre-settlement lawsuit loan.
What to Expect From a Lawsuit Loan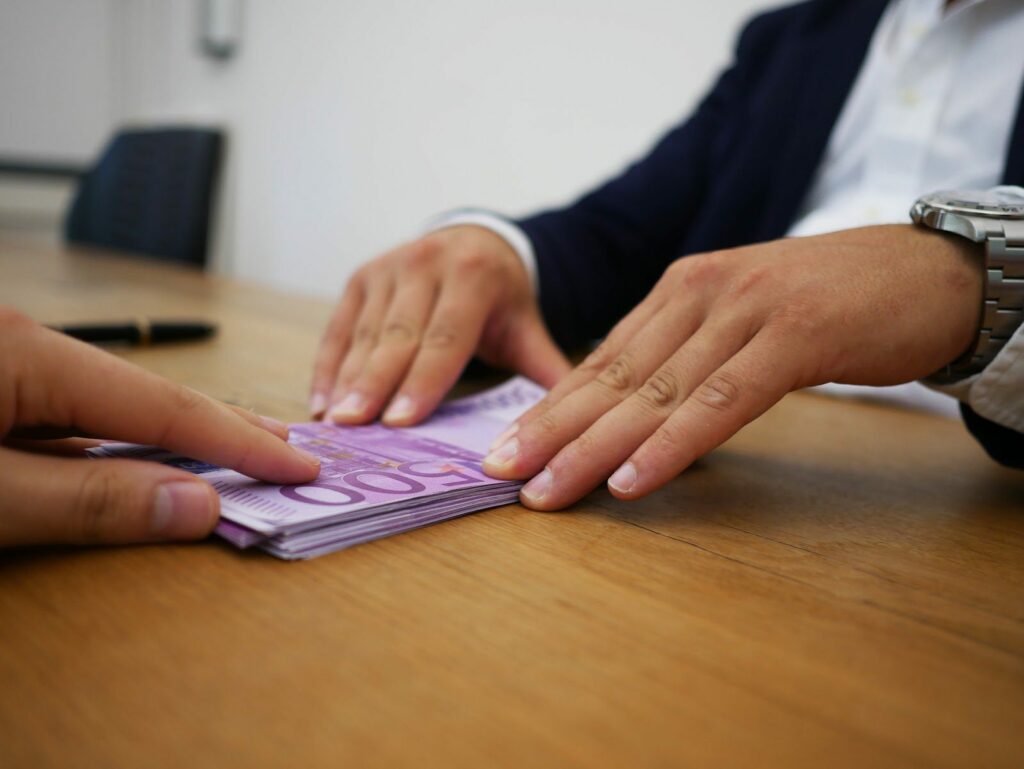 Be keen on this if you are applying for a settlement loan for the first time. There are three things to expect from a settlement loan advance.
You don't have to wait for too long to get your settlement loan approved. Settlement advance companies understand the situation after a personal injury. They approve loan applications within hours. Thus, money will be in your account within 24 hours of applying for funding.
The good news with settlement loans is that they're free of risks. For instance, you won't get sued for failing to repay if you didn't get compensated. Instead, the lender will write off the loan, and life will move. This is one of the best reasons to consider settlement loans, not any other.
Regular loans come with high-interest rates. You can avoid these high costs by going for low-interest pre-settlement loans. They are affordable, and anyone can afford them because they repay their compensation amounts. That's one of the reasons to go for this loan.
What Can I Use the Money For?
There are various ways to use cash from pre-settlement loans. But then, you need to know how to spend the money best to avoid getting taxed. Here's how you can spend it:
Settle medical bills
Pay car mortgage
Buy groceries
Pay your mortgage
Pay rent
Sort out utilities
How to Get a Lawsuit Loan
Lawsuit loans are among the easiest to access. The application and approval process is quick, making them among the most efficient loans. All you need to do is find the best lending company. You can find as many lenders as possible and choose one from them.
For instance, you can have three or five top lenders on your list. Then, go ahead and check their lending terms. This will give you a good view of what to expect from each of them. Then, choose the company that best meets your needs and preferences by providing the best loan terms.
Requirement for Lawsuit Funding
There aren't many requirements for accessing a lawsuit settlement loan. You only need to have suffered a personal injury and filed a lawsuit. Also, it would be best if you had a strong case because that's what the lender looks at.
This makes lawsuit settlement loans worth considering. This is the best lending option to consider if you don't have a good credit record. Loan approval doesn't depend on the factors used to approve regular loans. Thus, there are very slim chances of being locked out of these loans.
How Lawsuit Loans Differ From Bank Loans
You might already have noted some differences between lawsuit settlement loans. We will also mention some other differences between these two. For instance, one of the major differences is that regular loans require you to start repaying immediately while lawsuit loans don't.
Also, you have to repay your regular loan even if you don't get compensated. With lawsuit settlement loans, you don't have to repay if you lose your lawsuit. This makes lawsuit settlement loans even better for anyone looking for stress-free funding.
The Bottom Line
Understanding what loans for lawsuit settlements are is critical. You might never know when you'll need to apply this knowledge in a real-life situation. It's good to know that panicking isn't an option if you ever suffer personal injuries and cannot work but have bills to pay.
You only need to find a reliable pre-settlement funding company. This requires a lot of research, so ensure you put your time, money, and effort into it. As stated previously, your attorney can help you find a reputable company because they've better knowledge about the industry.