The burden of debt can be overwhelming, leaving many homeowners grappling with the question, "Should I sell my house to pay off debt?" It's a complex decision that involves multiple factors, ranging from financial considerations to emotional attachments. This comprehensive guide aims to delve deeper into the intricacies of this dilemma, providing you with an in-depth analysis to help you arrive at a well-informed choice that aligns with your long-term financial goals. If you're seeking debt settlement near me, this article offers valuable insights and explores alternative options for managing debt while considering future housing needs.
Assess Your Debt Situation
The first step in determining this magnitude is to gain a clear understanding of your debt situation. Start by compiling a detailed list of all your outstanding debts, including credit cards, personal loans, student loans, and any existing mortgages. Note the respective interest rates, minimum monthly payments, and total amount owed. This comprehensive view will enable you to grasp the full scope of your debt burden.
Evaluate Your Budget
Understanding your monthly debt repayment capacity is paramount in effectively managing your finances. To gain clarity, conduct a comprehensive budget analysis, leaving no expense unaccounted for. Begin by calculating your monthly income and then meticulously list all essential expenses, including utilities, groceries, insurance, transportation, childcare, and other recurring costs. Once you have a detailed overview of your necessary expenditures, carefully scrutinize your discretionary spending to identify areas where you can make cutbacks.
This could involve reducing non-essential expenses like dining out, entertainment, or subscription services. You can create a more robust and effective strategy for tackling your debts by consciously reallocating funds from discretionary areas to debt repayment. Moreover, this budget analysis provides valuable insights into your financial habits and can serve as a foundation for adopting a more disciplined and sustainable approach to managing your finances in the long run.
Examine the Equity in Your Home
Your home's equity is a valuable asset that can play a significant role in your decision-making process. Equity represents the difference between your property's current market value and the outstanding mortgage balance. If you've built up substantial equity, selling your house could provide a sizeable lump sum that could go a long way in alleviating your debts.
Consider the Current Real Estate Market
The state of the real estate market should not be overlooked. Market conditions can impact the potential proceeds from the sale of your house. In a seller's market, where demand outstrips supply, you might be able to secure a premium price for your property. Conversely, a buyer's market may result in lower offers, affecting your ability to fully settle your debts. Research current market trends and consult with experienced real estate professionals to gauge the best time to sell.
Explore Alternatives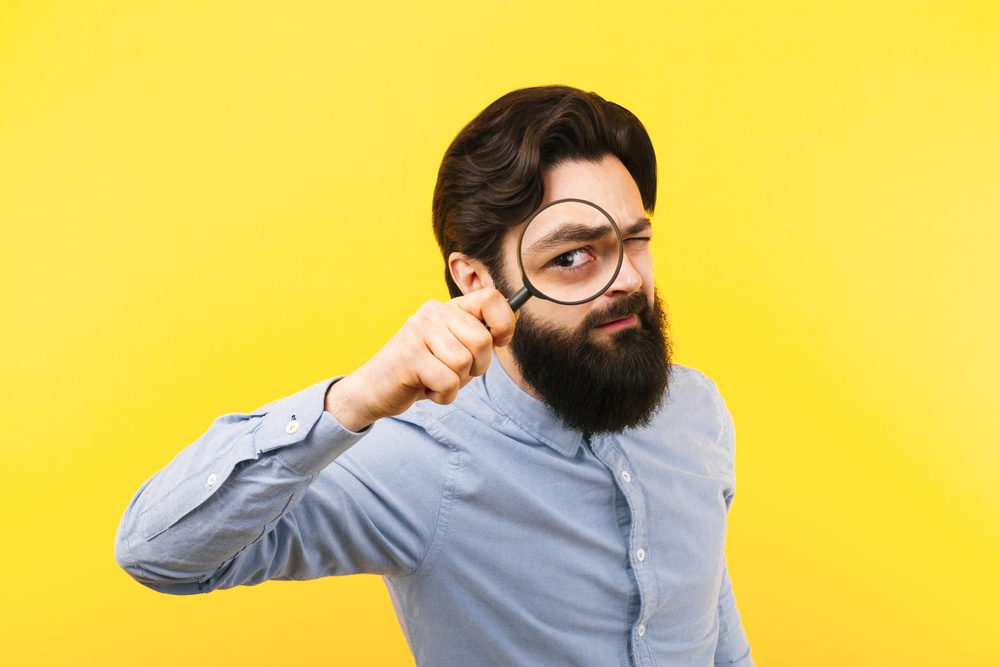 Before making a definitive decision about selling your house to pay off debt, it is crucial to thoroughly explore alternative avenues for debt management. Refinancing your mortgage presents an opportunity to secure a new loan with better terms, potentially lowering your monthly payments and freeing up extra funds for debt repayment. Debt consolidation is another viable option, which involves combining multiple debts into a single loan with a lower interest rate, simplifying your repayments and potentially reducing overall interest costs.
Additionally, negotiating with your creditors for lower interest rates or a revised payment plan can help you achieve more manageable debt obligations. To navigate these alternatives effectively and choose the best approach suited to your specific financial circumstances, it is highly advisable to consult with a knowledgeable financial advisor. An experienced advisor can assess your debt situation, analyze your income, expenses, and credit score, and provide personalized guidance, ensuring that you make a well-informed decision that sets you on a path toward financial stability and debt relief.
Examine the Emotional Aspect
Beyond the financial implications, selling your home carries an emotional aspect that cannot be ignored. Consider the sentimental value your home holds, the memories made within its walls, and the potential impact a move might have on your family. Take time to reflect on the emotional cost of selling versus the potential financial benefits.
Factor in Selling Costs
Selling a house entails several expenses that should be carefully considered during the decision-making process. Realtor fees, which typically range from 5% to 6% of the home's sale price, are a significant factor that can impact the final proceeds. Additionally, there are closing costs, including title insurance, transfer taxes, and legal fees, which can further eat into the overall earnings. Moreover, if the property requires any repairs or renovations to enhance its market appeal, these costs must also be factored in.
While these expenses are essential for a successful sale, they can reduce the net amount available to pay off debt substantially. To avoid any unpleasant surprises, it is vital to estimate these costs accurately and work with a qualified real estate agent who can provide a clear breakdown of potential expenses, ensuring that you have a realistic understanding of the financial outcome before proceeding with the sale.
Project Future Housing Needs
Considering your future housing needs is a critical aspect of the decision-making process when contemplating whether to sell your house to pay off debt. Before leaping, envision your life after the sale – what will be your next step? Assess your financial situation to determine if you will have the means to afford a new home, or if renting for a period might be more feasible. Take into account potential housing costs, such as down payments, monthly mortgage payments, property taxes, and maintenance expenses. Moreover, think about the implications of your decision on your living arrangements in the coming years.
Will downsizing or moving to a different location affect your daily commute, access to essential amenities, or the proximity to schools and other important facilities? Additionally, consider any potential changes in your family dynamics that could influence your housing needs. Whether it's planning to start a family or accommodating elderly parents, these factors should play a significant role in your deliberations. By carefully evaluating your future housing needs, you can make a well-informed choice that aligns with your long-term goals and ensures a stable and comfortable living situation moving forward.
Consult with Professionals
The complexity of this decision warrants seeking advice from professionals. Engage with a financial advisor, a real estate agent, and potentially a lawyer to gain comprehensive insights into the financial, legal, and tax consequences of selling your home to settle your debts. These experts can provide personalized guidance based on your unique circumstances.
Conclusion
The decision to sell your house to pay off debt is multifaceted and requires a thorough examination of your financial situation, market conditions, emotional attachments, and future housing needs. Don't rush into making a choice; take the time to analyze your finances, explore alternatives, and seek professional counsel. Remember that each individual's circumstances are unique, so what might be suitable for one person may not be the best option for another. By carefully evaluating all aspects of this decision, you can make a sound financial choice that sets you on a path toward a debt-free future.
Glossary
Debt: An amount of money borrowed by one party from another that is expected to be paid back with interest.
Mortgage: A loan secured by property, typically a home, where the borrower is obliged to repay the loan in a series of payments.
Equity: The difference between the market value of your home and the amount you owe on the mortgage.
Foreclosure: A legal process in which a lender attempts to recover the balance of a loan from a borrower who has stopped making payments to the lender by forcing the sale of the property used as the collateral for the loan.
Debt Consolidation: Combining multiple debts into a single one with a lower interest rate to reduce monthly payments.
Bankruptcy: A legal procedure for dealing with debt problems of individuals or businesses; specifically, a case filed under one of the chapters of Title 11 of the United States Code.
Real Estate Agent: A professional who represents buyers or sellers in real estate transactions.
Home Appraisal: An evaluation of a home's worth conducted by a trained and licensed individual.
Listing Price: The price at which a house is initially placed on the market for sale.
Closing Costs: Fees paid at the end of a real estate transaction. They are paid by either the buyer or the seller.
Home Inspection: A limited, non-invasive examination of the condition of a home, often in connection with the sale of that home.
Debt-to-Income Ratio: A personal finance measure that compares the amount of debt you have to your overall income.
Short Sale: A sale of real estate in which the net proceeds from selling the property will fall short of the debts secured by liens against the property.
Credit Score: A numerical expression based on a level analysis of a person's credit files, representing the creditworthiness of that person.
Refinancing: The process of replacing an existing mortgage with a new loan, often with a loan that offers better terms or features.
Credit card debt: Refers to the unpaid balance that accumulates on a person's credit card due to purchases, cash advances, or balance transfers.
Debt snowball: This is a debt reduction strategy where a person pays off their debts in order from smallest to largest.
Debt avalanche: This is a method of paying off debts in which the borrower starts by paying off the debt with the highest interest rate first, then moving on to the debt with the next highest interest rate, and so forth, in order to minimize the total interest paid.
Monthly Payment: Refers to a scheduled amount of money that a borrower is required to pay a lender each month until a debt is fully paid off.
Minimum payments: Refer to the lowest amount of money that a borrower is required to pay on a debt, such as a credit card or loan, within a specific timeframe, usually monthly, as outlined in the credit agreement.
Student loan: This is a type of loan designed to help students pay for post-secondary education and the associated fees, such as tuition, books and supplies, and living expenses.
Debt balances: Refer to the outstanding amount of money that a person, company, or government owes to others.
Debt payoff plan: This is a strategic outline or approach designed to help an individual or organization systematically reduce or eliminate their debts.