New Start Financial is not affiliated with New Start Capital and Start New Financial
Who is New Start Financial ? They aren't a lender. They are rated 'F' by the Better Business Bureau. They appear to be a lead generator primarily selling to debt settlement companies. They claim to offer a "custom debt relief program with payments you can afford."
You probably received a mailer with a pre-approval code and what looks like a No-Fee Low-interest rate personal loan. Check the payment table below.
Seems a little good to be true?
And off you go looking for reviews.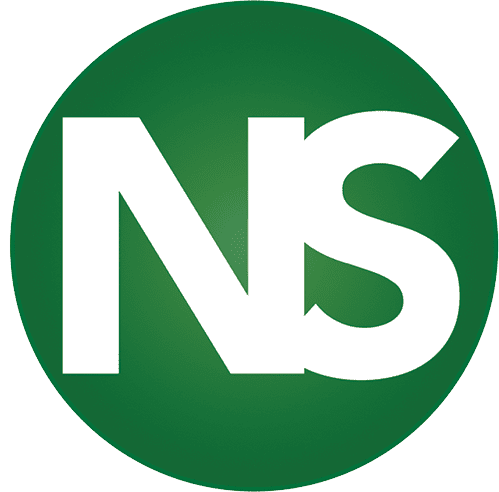 Is New Start Financial or a Scam?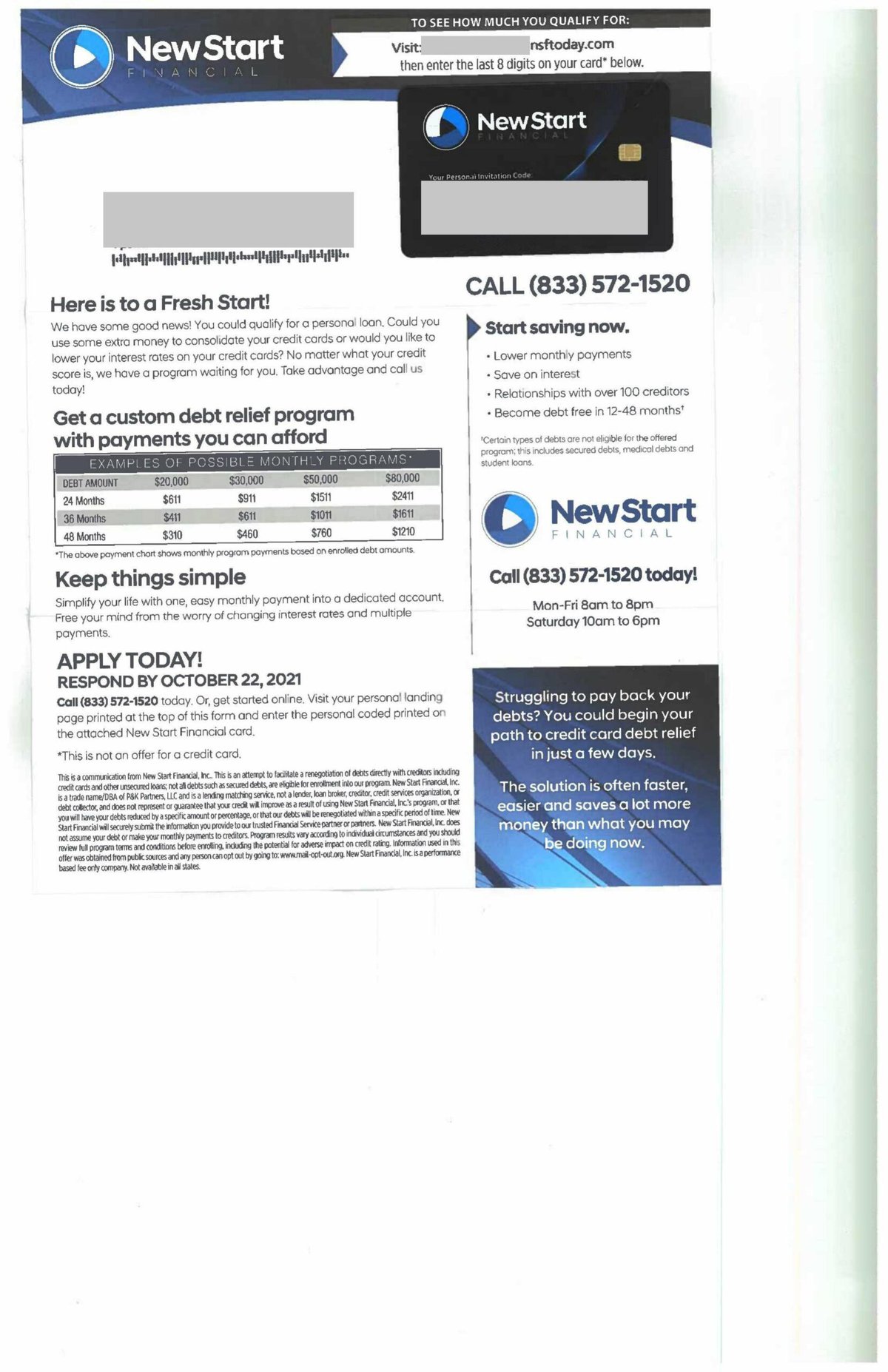 crixeo.com awarded New Start Financial a 1-star rating (data collected and updated as of December 13, 2021). We hope the information below will help you make an educated decision on whether to do business with New Start Financial.
New Start Financial is not a lender.
New Start Financial is rated 'F' by the Better Business Bureau.
It appears that is operating a typical bait and switch scheme – but not for themselves – for their lead buyers. They lure you in by sending you direct mail with a offering a ridiculous low interest rate to consolidate your high-interest credit card debt.
New Start Financial doesn't tell you that you need excellent credit to qualify for a loan with that low-interest rate (which you have been supposedly pre-approved for).
We are curious to find out how many of the consumers that were mailed this offer actually qualify for the low rates offered.
New Start Financial BBB Reviews
Complaint Type – Billing/Collection Issues – 08/08/2021
have now made 4 EARLY payments on my vehicle this company has not reported anything to any of the major credit bureaus. The whole point of me accepting such a high interest loan on my vehicle was to help restore my credit, and yet this has not been the case. I would like to refinance this loan under a local credit union or another franchise if this does not get resolved quickly. This is horrible business practice, their website is horrible and looks like they paid a high school kid $50 to build it, they have no real point of contact, and I am HIGHLY displeased with the service. They won't do anything to help a paying customer, but are quick to collect their check!
Complaint Type: Problems with Product/Service – 8/12/2019
10/24/2019I opened an account with them around January 2019. I signed a contract where they would be the lien holder on my vehicle. they have no reported to credit once, and it is now a paid off loan. I signed a contract stating that I would have my credit reported to. Not once has it hit Equifax and I have recently had a dealership pay off that loan. It is on no credit report actually. This is a major problem as I used them as a credit repair service.
We urge you to do your own research and due diligence on any company, especially when dealing with your personal finances.
We wish you luck and invite you to take a look at Crixeo's Best Debt Consolidation Reviews of 2023.
New Start Financial is not affiliated with New Start Capital and Start New Financial
---
Clearone Advantage, Credit Associates, Credit 9, Americor Funding, Tripoint Lending, Lendvia, Simple Path Financial, New Start Capital, Point Break Financial, Sagemore Financial, Money Ladder, Advantage Preferred Financial, LoanQuo, Apply.Credit9, Mobilend
New Start Financial Review
New Start Financial Review
New Start Financial is representative of what is plaguing the debt relief industry. Direct mail with low rates, selling leads for loans and bait and switch tactics to turn the customer into a debt settlement customer. We highly recommend doing your own due diligence on New Start Financial's lead buyers before entering into any financial relationship with the company.