Have you received a pre-approved offer from Point Break Financial?
Did your pre-approved offer include a pre-approval code as if you were personally selected for this offer?
Did your pre-approved offer state: "Your pre-approved for up to $50,000 at a fixed rare as low as 5.99%"
Did your pre-approved offer show your interest rate being reduced from 21% to 5.99% APR?
Did your pre-approved offer show your new monthly payment is reduced from $1600 to $773?
Who is Point Break Financial? They aren't a lender. They appear to be a lead generator primarily selling to debt settlement companies.
According to Point Break Financial's website:
This website is owned and operated by Point Break Holdings LLC. Address: 1968 S Coast Highway #1028 Laguna Beach, CA 92651. Loans are offered by Point Break Holdings LLC dba Point Break Financial affiliates. Kuber Financial, LLC dba Mobilend is an affiliate of Point Break Financial.
Seems a little good to be true?
And off you go looking for reviews.

Is Point Break Financial Legit or a Scam?
crixeo.com awarded Point Break Financial a 2-star rating (data collected and updated as of December 27, 2021). We hope the information below will help you decide whether to do business with the company.
Point Break Financial is not a lender.
Point Break Financial is operating a typical bait-and-switch scheme – but not for themselves – for their lead buyers. They lure you in by sending you direct mail offering a ridiculous 5.99% interest rate to consolidate your high-interest credit card debt.
Point Break Financial doesn't tell you that you need excellent credit to qualify for a loan with that low-interest rate (which you have been supposedly pre-approved for).
A third party funds all Loan Requests. Point Break Financial has no control over participating lender creditworthiness eligibility criteria. APR/interest rates will vary depending on individual terms.
We are curious to find out how many of the consumers that were mailed this offer actually qualify for 5.99% interest.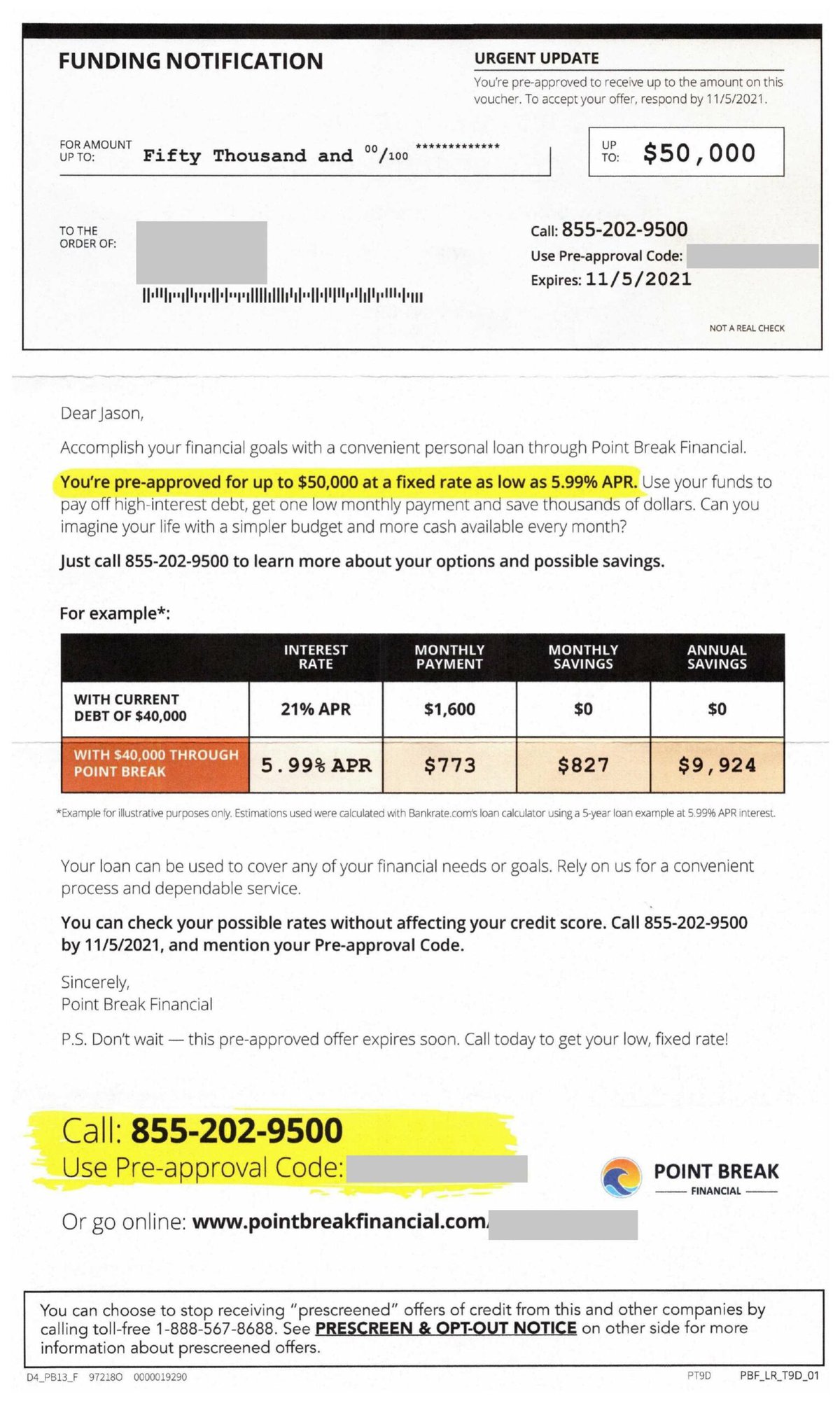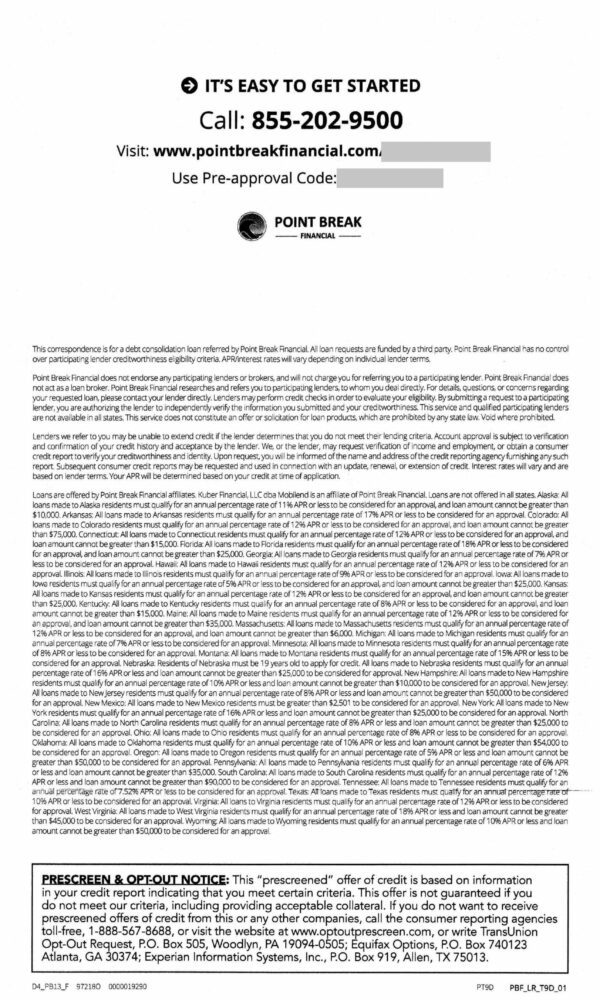 Point Break Financial Debt Consolidation
Point Break Financial debt consolidation offers loans to help you pay off your existing debts and reduce your monthly payments. These loans are typically unsecured, meaning you don't need collateral to qualify. The company also offers debt settlement services, which involve negotiating with creditors on your behalf to lower the amount of money you owe.
Point Break Financial BBB Rating
When researching Point Break Financial BBB Rating, it's essential to look at both the positive and negative reviews. On the plus side, customers report that the company is easy to work with and provides helpful advice on managing their finances. On the downside, some customers have reported being charged high fees or feeling misled by the company's representatives.
We urge you to do your own research and due diligence on any company, especially when dealing with your personal finances.
We wish you luck and invite you to take a look at Crixeo's Best Debt Consolidation Reviews of 2023.
FAQs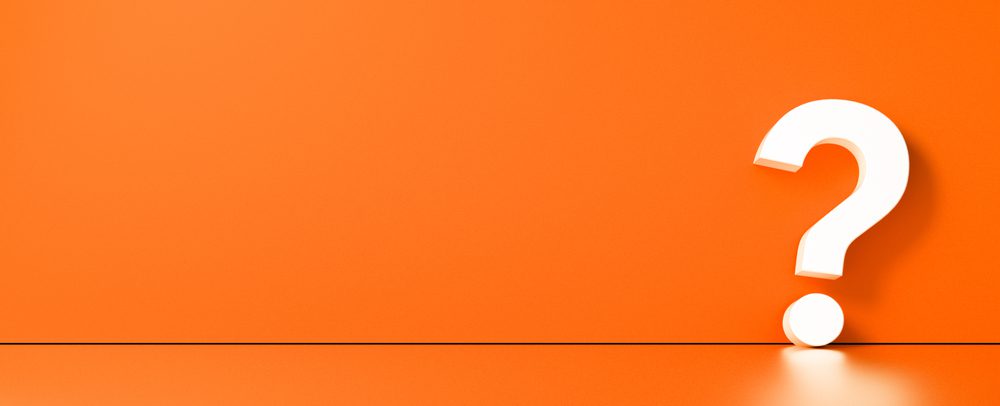 Will Point Break Financial hurt my credit?
Will Point Break Financial hurt my credit? Point Break Financial will not hurt your credit score. In fact, it may help you improve your credit score if you use their services to consolidate debt and make payments on time. However, other forms of debt relief, such as debt settlement or breaking a lease, could have a negative impact on your credit score. It is important to understand the consequences of each option before making a decision.
Is Point Break Financial Legit?
Is Point Break Financial legit? In the debt relief industry, Point Break Financial is representative of what's troubling the industry. Direct mail with low rates, selling loans leads, and bait and switch tactics to turn customers into debt settlement customers. Prior to entering into any financial relationship with Point Break Financial, we strongly recommend conducting your own due diligence on their lead buyers.
---