Beware of loan scams! Fraudsters are always on the lookout for unsuspecting victims who they can exploit. If you're not careful, you could find yourself in a situation where you lose money. The credit industry is a big one and the loans offered within it can present some significant benefits. This is why many people choose to take out personal loans, sometimes without fully understanding what they've signed up for. Here are 8 signs of a potential loan scam.
1. Approval Is Guaranteed By The Lender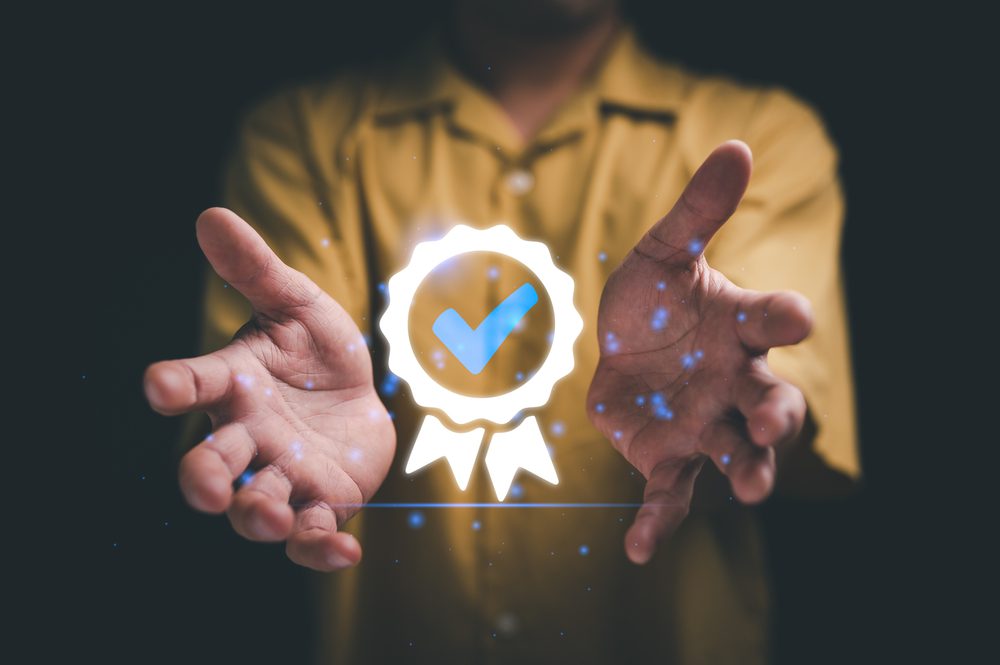 There are many things to consider when looking for a reputable lender. One important factor is whether or not the lender will check your credit score. A good lender will make it clear that they will need to check your credit history in order to determine if you are a good candidate for a loan. Fraudulent businesses, on the other hand, may not be interested in your creditworthiness and may instead target high-risk borrowers who are more likely to fall behind on loan payments. To avoid such lenders, be sure to steer clear of any that guarantee approval or make claims that seem too good to be true.
"Everyone is approved!"
"We don't care about your past. You deserve a loan!"
"Bad credit or no credit? No problem."
Different lenders have different requirements for what they consider to be a "bad credit score." However, most lenders will still require income, employment, and education information before approving a loan.
2. Check If The Lender Is Registered In Your State

State registration requirements for lenders and loan brokers vary, but it's important to check a company's registration status before doing business with them. A reputable company will list its registered states on its website. If a lender you're interested in doesn't have this information listed, they may be running a scam.
To avoid being scammed, always verify that a lender is registered in the state they claim to be conducting business. Checking registration is a key step to ensuring that you're dealing with a legitimate company.
Be sure to check that any lender you're considering is registered in your state. If they aren't, they don't have the authority to loan you money.
3. Prepaid Card Or Upfront Payment Required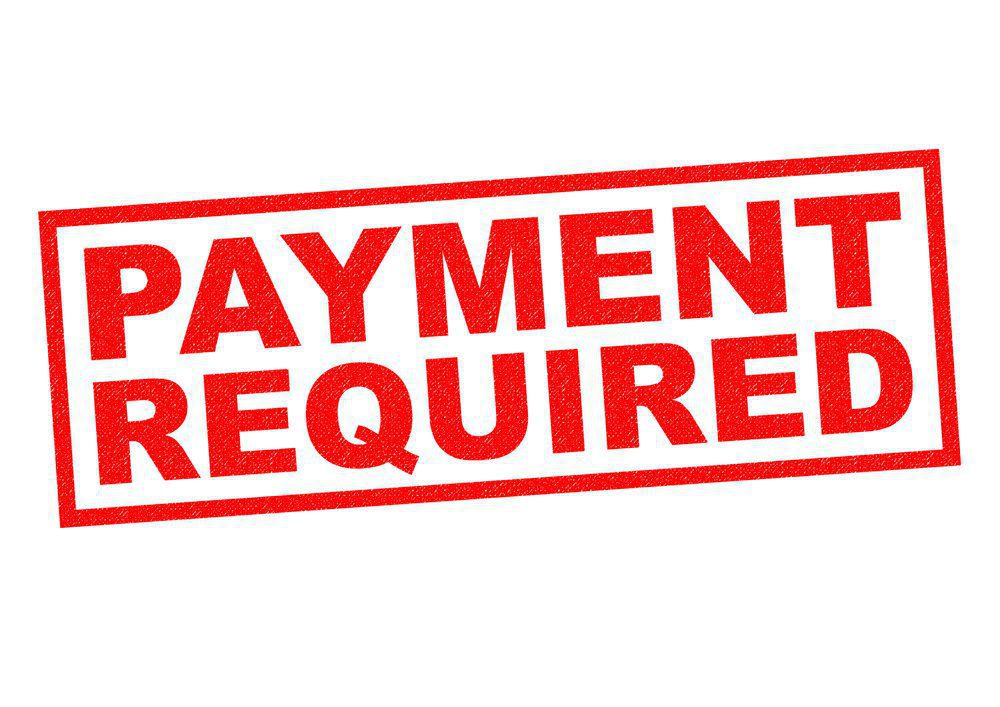 For many years, scammers have been known to target people who are looking for loans. They often require upfront payments in the form of prepaid debit cards, gift cards, or banking information. These scammers claim that they need this information for insurance, collateral, or fees. However, this is simply a scam. Legitimate financial institutions may charge a fee for your application, appraisal, or credit report, but these charges will be deducted from your loan.
Prepaid cards are a big red flag when it comes to loans. They are virtually untraceable and if you give one to a lender, you won't be able to report it as stolen. If you provide your banking credentials, the scammers may try to file a dispute with your bank or credit union. However, this could take time and you may not get your money back.
4. Lenders Call, Write, Or Knock On The Door.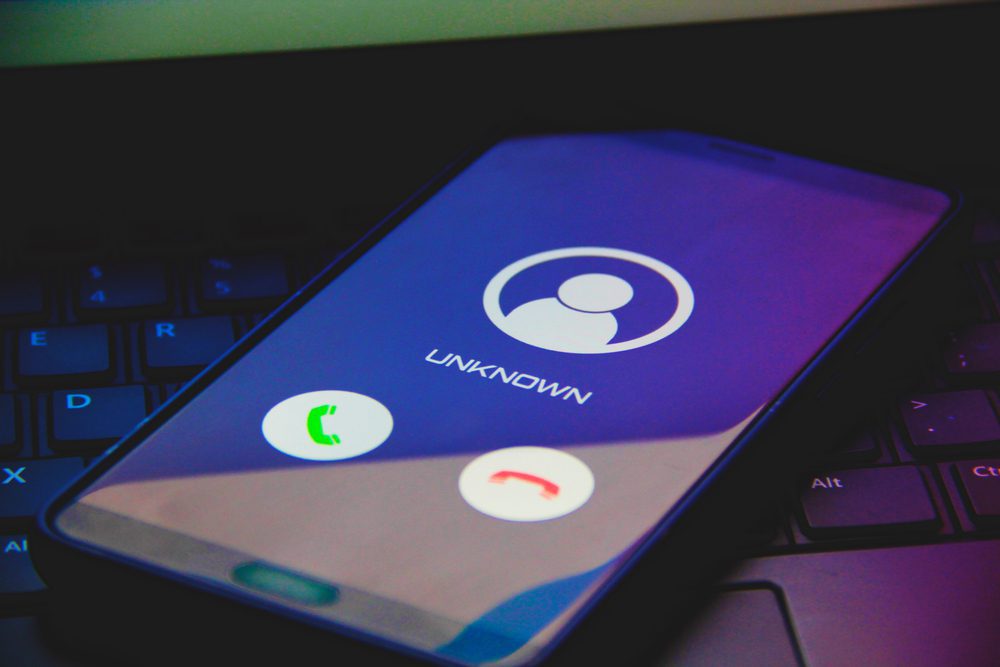 Beware of unsolicited loan offers, whether they come by phone, mail, or even in person. According to the Federal Trade Commission (FTC), it's illegal for companies to offer loans over the phone in the United States and ask for payment before delivering the loan. This is a violation of The Telemarketing Sales Rule. However, it's not illegal for lenders to send general advertising messages to consumers via email.
Some scammers go to extreme lengths to steal from consumers, including using the name of a legitimate lender. It's also not uncommon for scammers to change the name and number that appear on your caller ID in order to trick you into thinking they're legitimate.
You can protect yourself by ignoring solicitations and contacting the lender directly through their secured website or by calling their online customer service hotline. Doing this will allow you to confirm that you were not dealing with a scam artist.
If you're looking for a reputable lender, don't answer calls from unfamiliar numbers, open unsolicited mail, or entertain strangers who come to your door. Look for lenders that advertise online or through mass media outlets instead.
5. No Physical Address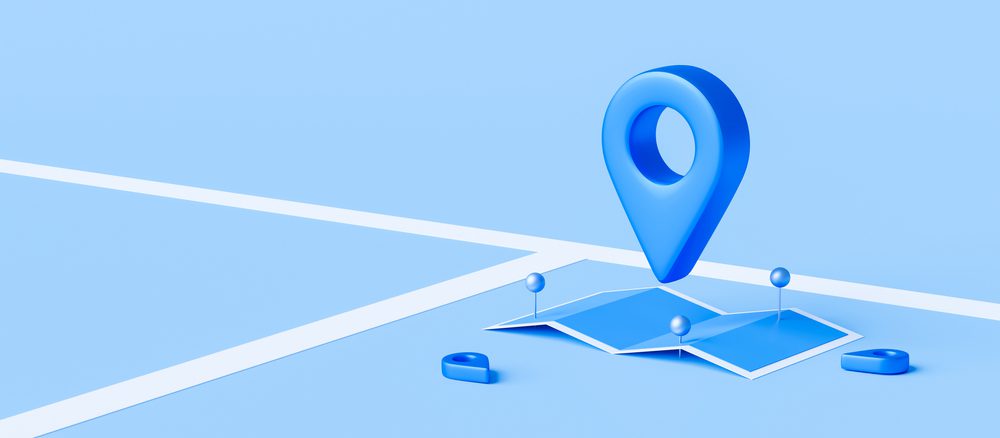 When searching for a personal loan, always verify the lender's physical address. You can do this by running the address through Google Maps. Some businesses that are running personal loan scams will list addresses that are actually vacant lots, so it is important to verify the address before doing business with the lender. If you cannot find any sign of a physical address for the lender, it is best to avoid doing business with them as many fraudulent businesses are untraceable and they can avoid legal consequences.
Beware of businesses that don't have a physical address – always check that the address is real before you proceed.
6. Immediately Acting Required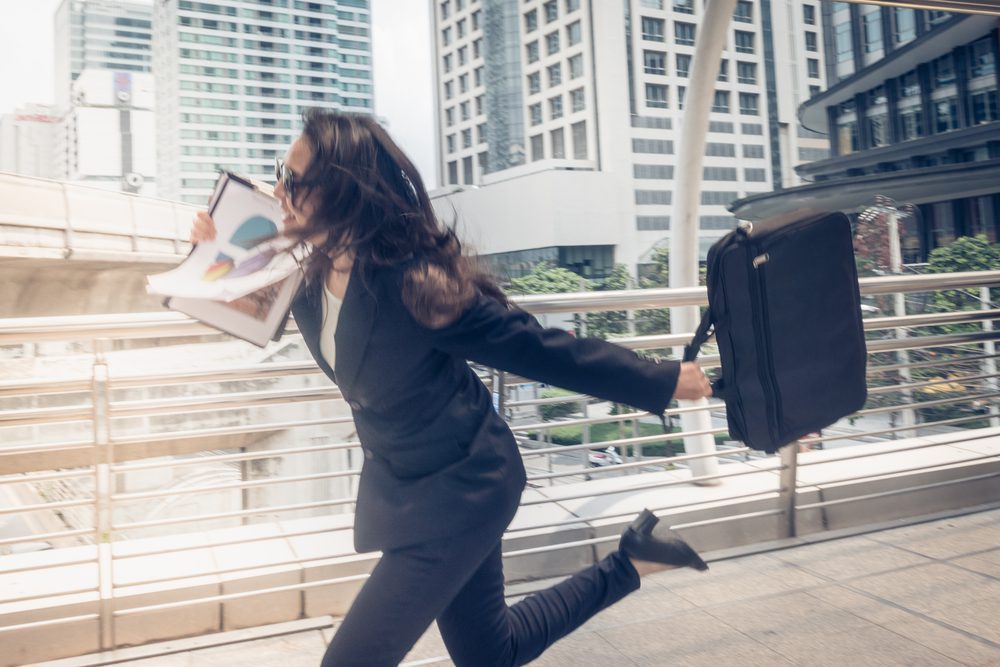 Beware of scammers who may try to pressure you into making a decision quickly. These lenders may use tactics like giving you an urgent deadline to sign on for the loan, or saying that something bad will happen if you hang up without acting fast.
Personal loan scams can be difficult to spot, so it's important to do your research before making any decisions. If a lender is pressuring you to make a decision without giving you time to think it over, that's a red flag that should not be ignored.
As you shop for a loan, beware of any offers that come with an immediate deadline. You should have days or even weeks to make a decision, not just hours or minutes.
7. Fees Are Not Transparent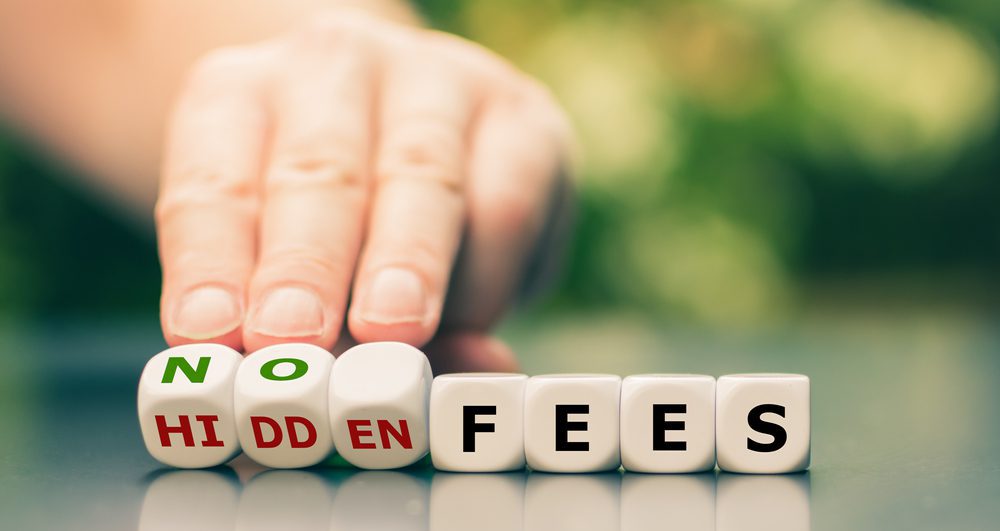 If you're considering taking out a loan, be wary of any hidden fees that may be attached. Scammers will often avoid disclosing their fees upfront or may tell you that you've been approved for a loan and then demand a fee afterward. While some legitimate lenders don't list their fees on their websites, they should be disclosed during the application process and before you sign anything.
Hidden fees that are only imposed after loan approval are a major red flag. The Federal Trade Commission suggests that you walk away from any company that employs this practice, especially if you're told that the initial payment is for things like "processing," "insurance," or "paperwork."
If legitimate lenders do charge applications, credit reports, or appraisal fees, you'll be aware of it before you complete an application since real lenders will make you aware of these potential costs beforehand.
8. Too Good To Be True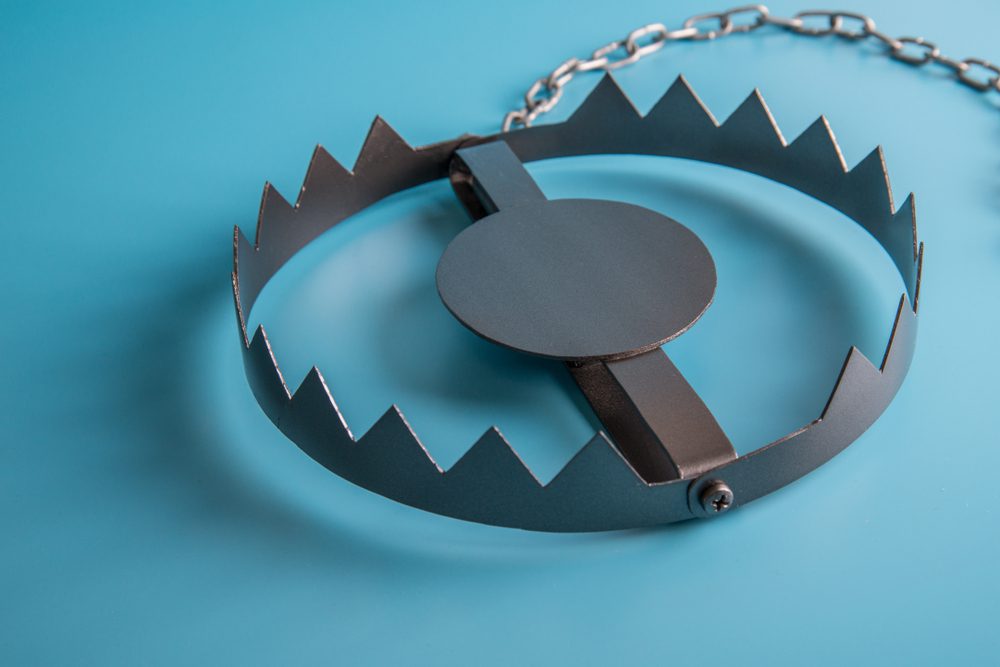 If an offer sounds too good to be true, it probably is. A legitimate lender will not just call you out of nowhere with an unbeatable loan offer. Most likely, you won't qualify for a loan with an incredibly low rate without having to first apply and undergo a hard credit pull.
Most Common Types Of Loan Scams
There are many different types of loan scams, but they all have one thing in common: they're designed to either take your money upfront or trap you in such unfavorable terms that you'll be hit with late fees and other charges.
Low Fee Scam
Be on the lookout for scammers offering low-cost loans. They may ask for hundreds or thousands of dollars in upfront fees. Once they have your money, they will disappear without providing any funds. Don't be fooled by this common scam.
No-Credit-Check Scam
Some lenders will promise you a loan without running a credit check, but this is a huge red flag. Your credit history is one of the biggest factors in determining whether or not you're a risky borrower, so steer clear of any lender who tries to give you money without looking at your credit first.
Private Student Loan Forgiveness
The federal government offers student loan forgiveness for federal student loans, but there is no such program for privately held loans. If a company approaches you and promises to forgive your entire balance, know that this is likely a scam.
Consolidation Scams
Debt consolidation can be a helpful tool to manage your debts and save money over time. However, be wary of companies that are too pushy or tell you to stop contact with your creditors, as they may be trying to scam you.
What Is The Most Vulnerable Group?
Scammers target people who are unsuspecting or may have trouble getting a loan through conventional means. Borrowers with a lot of debt, the elderly, and people with bad credit are most at risk for these scams.
For instance, no-credit-check and payday loans may be particularly attractive to people with poor credit, since bad-credit loans from reputable lenders may come with high-interest rates. Unfortunately, some scammers purchase lists of individuals who have searched or applied for these types of loan products online as they're an easy target.
If you fall into a high-risk category, stay vigilant about any company that advertises a loan product that seems too good to be true for your situation. If in doubt, check that the company is licensed in your state or contact your state's attorney general.
What To Do If You Believe You've Been Scammed
If you think you've been the victim of a scam, there are some important steps you can take to protect yourself and help prevent others from being scammed in the future.
Gather any evidence you have of the scam, including emails, screenshots, or other documentation. This will be helpful when you contact authorities.
Contact your local law enforcement to file a police report. This will create an official record of what happened.
Then, contact agencies specializing in oversight, such as your state attorney general's office, the FBI, the FTC, and the Better Business Bureau. With this information, these agencies can better serve and protect other consumers.
Talk about your experience with family and friends so they can be informed about current scams and how to avoid them.
Finally, place a fraud alert with one of the major credit bureaus.
How To Spot Legitimate Lenders
When looking for a good lender, it is important to do your research to ensure you are working with a legitimate company. Here are some tips to help you:
Check for contact information. A lender should have a phone number, email address, and physical address that is easy to find on their website.
Read online reviews. Customers who have worked with the lender will be able to give you an idea of what the experience is like.
Make sure the lender is registered. Legitimate lenders must register with state agencies before they can give out loans. You can check with your state's attorney general's office to see if a lender is safe.
Signs Of A Potential Loan Scam: Final Thoughts
There are many options available for those in need of a personal loan. It is important to compare rates and terms from multiple lenders to ensure you are getting the best deal possible. Even with less-than-perfect credit, there are plenty of reputable companies willing to work with you. Be wary of scams, and only work with companies that you can trust.