SPF Saves offers a suite of financial products including unsecured personal loans from $1000 to $100,000. You can use these loans for a variety of purposes from debt consolidation and home improvement to educational expenses or special occasions. These loans are especially useful if you're struggling with unsecured debt and you'd like to restructure that debt to attract more favorable terms. This company has links with Rescue One Financial.
2.0 out of 5.0 stars2.0
SPFSavings Complaints via Yelp
According to Yelp, a leading social networking, and customer review site, SPF Saves has an unimpressive record. They have 1.5 stars out of 5 stars. Some of the recent complaints are listed below:
Nancee L., Los Angeles, CA – 1.0 out of 5.0 stars1.0 – September 22, 2020
OMG – SCAM ALERT
They send you a mailer saying that you are approved for a debt consolidation loan. When you call to discuss they try to push you into a debt relief scam that could destroy your credit. When you refuse the offer they send you to a loan company that charges a 10% fee just to initiate the loan. SCAM!!!
What a waste of time!
Patricia C., Newark, DE – 1.0 out of 5.0 stars1.0 – June 29, 2020
If I could give less than one star I would…….RUN as fast as you can from the Scam of "Simple Path" SHRED SHRED SHRED their *Pre Selected Offers because all you are is a name on a list!!
Jakob R., Newbane, VT – 1.0 out of 5.0 stars1.0 – May 3, 2020
Predators. They actually want you to default on your loans/cards and once you've defaulted they come in and negotiate with my creditors.   I had never been late or behind on any of my accounts (I was looking for a lower payment) but they wanted me to stop paying on them and they were gonna jump in and negotiate lower payments (and they take their cut).
Hmmmmm….I'm sure if I actually end up in that situation, I can negotiate myself.

I rejected them a few months ago but I just got a voicemail from them…..they are praying on folks now that we have Covid-19
Sheryl T., Grenada Hills, CA – 1.0 out of 5.0 stars1.0 – December 16, 2019
SCAMMERS!!!! FRAUDULENT INDIVIDUALS!!!!
Stay away from them!! I know God was protecting me when things didn't work out!!!
Max O., Campbell, CA – 1.0 out of 5.0 stars1.0 – April 17, 2019
If you're serious about debt management, I highly advise not going with Simple Path. Look at the many reviews out there that state Simple Path ruined their credit and left them more in debt than before. It's totally not worth it, and definitely not the simple solution they'll try to tell you it is on the phone. I'm glad I had enough know-how to ask the right questions because I feel like I dodged a bullet.
Keith W., Garden City, MI – 1.0 out of 5.0 stars1.0 – December 11, 2019
I'm only posting this because they won't stop sending me papers to shred!  People, please look at the interest rate before giving them your SSN!  Their rate goes as high as 35.36% yes I wrote that out correctly!  Any company that continually spams your mailbox with ads is desperate for help and is only trying to take advantage of those in need.  Please look at the rates and there is companies out there who are there to give you the help you're seeking.  Companies like this are pathetic scumbags sent from satan.
Christina R., Salida, CA – 1.0 out of 5.0 stars1.0 – November 21, 2019
I'm going to agree with almost everyone else on here. They are scammers. I got one of those "pre-approved" notices as well and was looking for a loan to pay off all my debit and have 1 payment. Like everyone else, I didn't qualify for a personal loan but was given the option of debt consolidation.
Kevin S. – 1.0 out of 5.0 stars1.0 – July 25, 2019
Nothing but a scam to rip everyone off. STAY AWAY FROM THIS COMPANY.I have a 99% payment history. make 150.000 a year. they couldn't help me. more than likely they won't be able to help you either.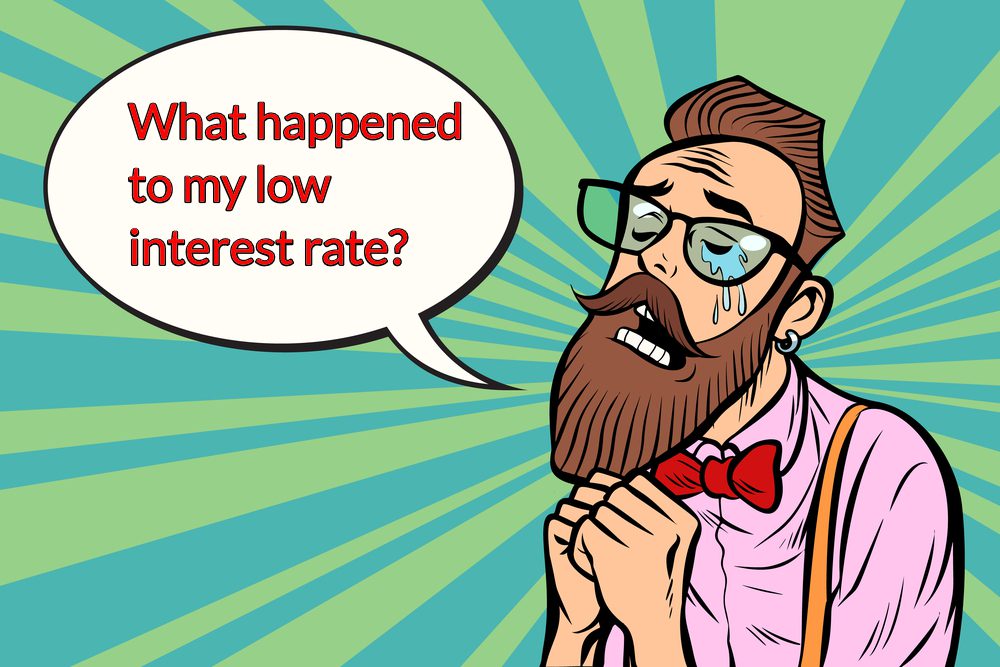 www.spfsaves.com
Simple Path Financial operates a website at www.spfsaves.com.
Highlights
Use your loan for various purposes beyond debt consolidation
More than 300,000 satisfied customers
Loans reasonably easy to obtain
Trade-Offs
Too many consumer complaints.
The companies might try to cross-sell you on other more expensive debt products
Some representatives are quite pushy
What Is SPF Saves?
SPF Saves is a company that's associated with Rescue One Financial. Alongside many other financial products, SPF offers unsecured loans for a variety of purposes.
Loans start at $100 and you could borrow as much as $100,000 at the upper end.
If student debt is part of the reason for your financial struggle, SPF Saves can help you to refinance your student loans.
If none of these solutions are attractive, the company can refer you to debt settlement companies if you prefer debt relief to the idea of taking out further loans.
How Does SPF Saves Work?
SPF Saves
is not as transparent as some companies when it comes to their qualification criteria.
On the website, they state that their loans come without the "usual hurdles of traditional loan providers", although no further information is supplied. There is no stated minimum credit score, required so you should speak with the company to see whether or not your credit score is strong enough to consider a consolidation loan.
SPF Saves Summary
Estimated APR: 7.99% and upward
Loan terms: 2 to 5 years
Loan amount: $1000 to $100,000
Minimum Credit Score: N/A
Minimum DTI ratio: N/A
Funds: For almost any purpose
Funds available: In 24 to 48 hours
Customer Service: Phone and email
How Much Does It Cost To Use SPF Saves?
SPF Saves states that there is sometimes an origination fee of 1-5%. This will be taken from the loan so you don't pay anything out of pocket. The fee is contingent upon your state of residence and the loan grade.
Interest rates quoted are attractive enough at 7.99%, but APR can be significantly higher in many cases. You'll need to speak with a SPF Saves representative for more precise costs.
What Could You Save With SPF Saves?
How much you save by restructuring your loans depends entirely on the extent of your debt, the interest rates you're paying, and how much you could chip off this by borrowing on more favorable terms.
If you're finding it hard to honor your monthly commitments then reducing monthly payments and eliminating late payment fees could be exactly what you need to level out financially.
How To Sign Up With SPF Saves
You can also apply online, but phoning the company will allow you to address any concerns you might have. You can also find out more about requirements and likely interest rates.
What's Next?
You now need to wait until SPF Saves can find you a suitable loan.
Once you have agreed upon terms, you'll need to sign forms and supply ID along with proof of income.
You won't pay any fees at all out of pocket. Most loans attract an origination fee totaling 1% to 5% of the loan amount. This is deducted from the loan proceeds so you'll pay nothing upfront.
It's hard to get much of an idea about APR beyond the quoted minimum. Not much customer feedback outlines precise interest rates. The same lack of transparency is evident when it comes to qualification criteria. Simple Path Financial alludes to an easy application process, but there's no minimum credit score stipulated.
Verdict
Based on our due diligence, we simply can not recommend SPF Saves.