The United States is currently experiencing the worst housing affordability crisis in history, with both home and rent prices at their highest levels ever. Housing is a fundamental necessity, and it should be a fundamental right, as without it, people do not have the right conditions to be a part of their own society.
Instead, people with no access to proper housing live on the margins, and their most basic freedoms are not guaranteed by the U.S. Constitution. Unfortunately, evictions have become a growing problem across the United States, and things have gotten exponentially worse since the pandemic. In this blog post, we will explore 20 chilling facts about evictions that expose the depth of this scary situation and how it affects the American people and their access to get credit.
How the Eviction Crisis is Affecting Consumers' Personal Finances and Access to Debt Products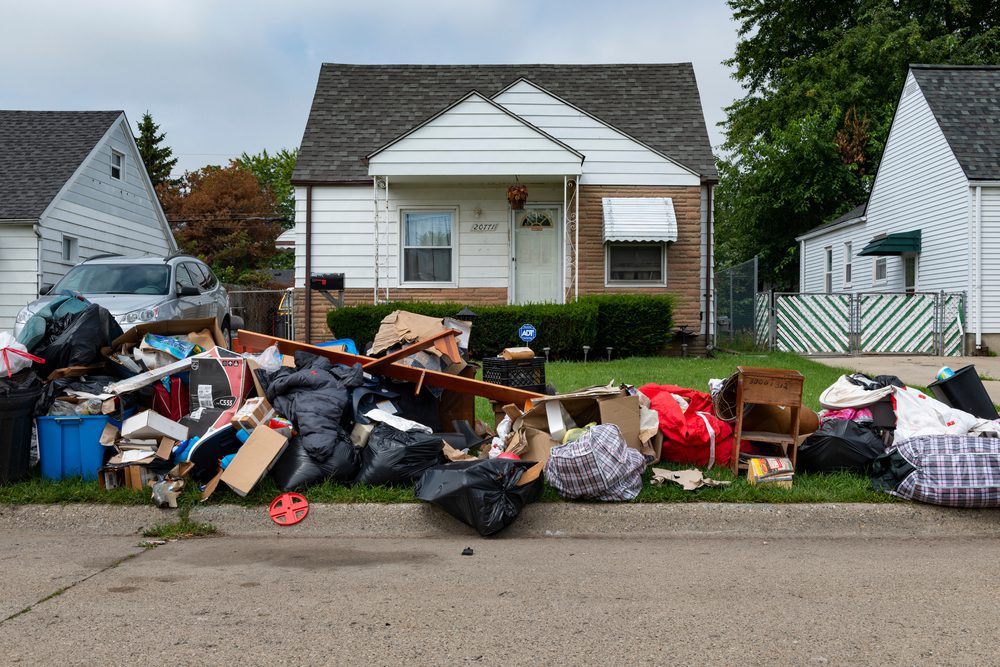 The eviction crisis in the United States has been a growing problem for years, but the COVID-19 pandemic has brought it to the forefront of public consciousness. The crisis has resulted in millions of people losing their homes, and this has had a significant impact on their personal finances. Many people who have been evicted have struggled to pay off their debts and access credit products, such as debt consolidation loans. In this article, we will explore how the eviction crisis is affecting consumers' personal finances and their access to debt products.
The eviction crisis has had far-reaching effects on American households, not least on their personal finances and access to debt products. With rising housing costs and the economic fallout from the pandemic, many Americans are struggling to keep up with their existing debts and avoid the threat of eviction. For those looking to consolidate their debts and save money, personal loans can be a useful tool.
However, consumers must carefully consider the annual percentage rate (APR) and any origination fees associated with a personal loan. Lenders may also consider the borrower's credit history, bank account, and debt payments when deciding whether to approve a loan application. Those with bad credit or low credit scores may face higher APRs or be subject to prepayment penalties. Before signing a loan agreement, borrowers should review all terms and conditions carefully and be aware of any potential fees or charges.
Ultimately, debt management plans and credit card refinancing may be more effective solutions for some borrowers seeking to consolidate their debts and improve their financial stability. By carefully weighing their options and seeking out the best debt consolidation options, consumers can better navigate the challenges of the eviction crisis and achieve greater financial security.
Impact on Credit Scores
First, let's discuss how eviction can impact a person's credit score. When a person is evicted, it can negatively impact their credit score, making it more difficult for them to access credit products. Evictions are typically reported to credit reporting agencies, and this can lead to a lower credit score. A lower credit score can make it more difficult to obtain loans, credit cards, and other credit products.
The eviction crisis is having a significant impact on the personal finances of consumers, especially when it comes to their ability to access debt products such as personal loans to consolidate debt. Consumers who are struggling with the monthly payment of their existing debt, especially credit card debt, may consider consolidating their debt to make it more manageable.
However, in order to qualify for a debt consolidation loan, consumers typically need to have a minimum credit score and a stable income. Lenders may also require a hard credit inquiry, which can temporarily lower the consumer's credit score. Additionally, consumers need to be aware of loan origination fees, which are fees charged by the lender for processing the loan. These fees can vary and can impact the total cost of the loan proceeds.
While some lenders may offer debt consolidation loans with no origination fees, consumers with fair credit scores may face higher origination fees or may be unable to access these loans altogether. Overall, the eviction crisis is adding to the financial strain that many consumers are already facing, making it even more important to carefully consider all options when it comes to consolidating debt.
Difficulty Accessing Debt Consolidation Loans
Secondly, evictions can also make it more difficult for people to access debt consolidation loans. Debt consolidation loans are a popular option for people who have multiple debts and want to consolidate them into a single loan. These loans can be an effective way to reduce monthly payments and simplify debt repayment. However, if a person has been evicted, it can be more difficult to obtain a debt consolidation loan. Many lenders require borrowers to have a stable residence, and a recent eviction can be a red flag for lenders.
Impact on Ability to Pay Off Debts
Furthermore, the eviction crisis can also impact people's ability to pay off their debts. When a person is evicted, they often have to pay for moving expenses, storage fees, and other costs associated with finding a new place to live. This can be a significant financial burden, and it can make it more difficult for people to pay off their debts. Additionally, people who have been evicted may have difficulty finding stable employment or accessing social services, which can further impact their ability to pay off their debts.
Difficulty Accessing Other Financial Products
In addition to these issues, the eviction crisis can also impact people's ability to access other financial products, such as credit cards, personal loans, and mortgages. Many lenders consider a person's rental history when making lending decisions, and a recent eviction can be a red flag for lenders. This can make it more difficult for people to access credit products or qualify for favorable interest rates.
Mitigating the Impact
So, what can consumers do to mitigate the impact of the eviction crisis on their personal finances? First, it's important to understand your rights as a tenant and to seek legal assistance if you are facing eviction. You may be able to negotiate a payment plan with your landlord or obtain financial assistance from government programs or non-profit organizations.
Additionally, you can work to improve your credit score by paying off debts on time and disputing any errors on your credit report. If you are struggling to access credit products, you may want to consider alternative lending options, such as peer-to-peer lending or secured loans. These options may be more accessible to people who have been evicted or have a lower credit score. Finally, it's important to work on building a stable financial foundation by saving money, living within your means, and investing in your education or career.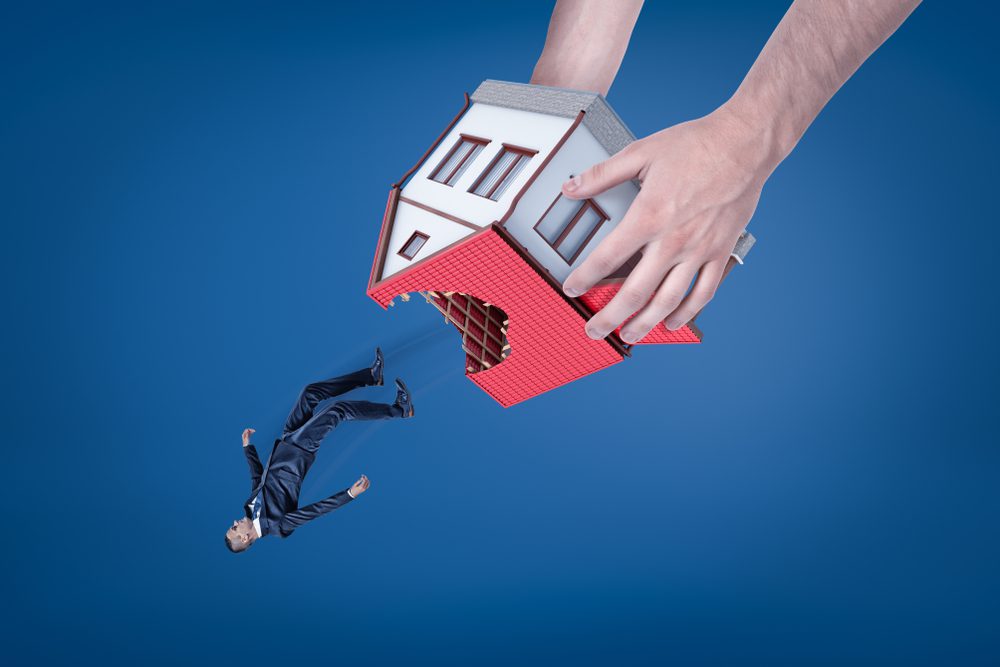 20 Facts About the Eviction Crisis That Expose its Devastating Impact on Americans' Finances
5.6 million families were evicted in the United States over the past couple of years, displacing an estimated 19 million people, according to data compiled by the Princeton Eviction Lab.
On average, there are more than 6,300 eviction filings in America every single day. The firm estimates that the U.S. has the highest daily number of eviction filings among all other developed Western nations.
In 2022, the eviction rate in the country was 3.7 percent, almost the same rate recorded just before the eviction moratoriums were put in place during the pandemic in March 2020.
In some cities, such as Richmond, Virginia, and Jackson, Mississippi, the eviction rate is as high as 10 percent, meaning that 10 percent of the renter population in these areas has been pushed out of their homes every year.
According to the National Low-Income Housing Coalition, evictions disproportionately impact low-income Americans. Renters with extremely low incomes face a shortage of 7.2 million affordable and available rental homes, and the vast majority of them (64 percent) are forced to spend 55 percent or more of their income on housing, leaving little room for emergencies or unexpected expenses.
A study by the Urban Institute found that eviction rates are highest in neighborhoods with the lowest rates of full-time workers and the highest rates of gig workers.
New research released by Harvard's Joint Center for Housing Studies (JCHS) found that for the bottom 10 percent of income earners, rent prices are out of their reach in virtually all of the states in the country. In 93 percent of the 218 counties analyzed in the study, low-income workers can't afford a modest one-bedroom.
In fact, a new USA Today article reveals that in some areas, the rate of evictions for the middle class is reaching unprecedented levels. In Cleveland, Ohio, evictions of middle-income households rose by 55 percent over the past year.
Today, most middle-income households renting a two-bedroom apartment in most of our metropolitan areas must direct 41 percent of their incomes towards rent every month.
For the first time in U.S. history, 44 million American renters are spending 30 percent of their income on rent or more, according to Moody's Analytics data.
This actually means that nearly 50 percent of all renter households in America are considered to be cost-burdened. JCHS exposed that since 2015, the overall share of households with severe burdens rose by almost 40 percent.
Judgments represent a moment in the eviction process when a landlord is granted the legal right to remove a tenant from their home. In the past 11 months, there were more than 900,000 eviction judgments all over the country. Evictions disrupt communities, destabilize families, and create negative economic and health outcomes for all affected individuals.
The number of evictions has been steadily increasing since the 2008 financial crisis. In the wake of the crisis, eviction rates spiked, with a 2.7 million peak in 2016. In some states like Arkansas, 34 evictions were filed for every 100 rental homes. But the rate of eviction seen since the pandemic and the expiration of eviction moratoriums make previous numbers pale in comparison. In 2020 alone, 3.5 million families were displaced from their homes due to eviction. In Texas, more than a hundred thousand eviction cases were filed despite the state's moratorium, indicating that the protections in place were not enough to prevent evictions from happening.
In states like Kansas and Missouri, landlords can legally evict tenants within a matter of days. In these states, landlords can file for eviction as soon as a tenant is late on rent, and the eviction process can move very quickly. In fact, the U.S. has the shortest overall eviction timeline compared to other 26 OECD countries.
In most states of the nation, landlords can evict tenants for simply being late on rent without any other reason. The Housing Coalition reports that most states allow landlords to evict tenants for non-payment of rent, even if the tenant has never been late on rent before. In some states, landlords can even evict tenants for simply being a few days late on rent.
Evictions have long-lasting effects on a person's credit score and ability to rent in the future. According to the National Bureau of Economic Research, evicted renters have their credit scores revised downwards, which impacts their ability to find new housing and can push them into a poverty spiral. Given that many landlords conduct credit checks and eviction history checks before renting to a tenant, this can be particularly devastating.
Evictions often lead to homelessness because most people who are evicted do not have a support network to fall back on. Eviction is the leading cause of homelessness, and LIHC notes millions of people who are evicted end up in temporary shelters or on the streets. Eviction can be particularly devastating for families with children since 2015, the homeless population in the United States has grown by a staggering 32 percent.
Last year, more than half of all families that faced eviction across the country were families with children. Housing advocates say that families with children have been disproportionately impacted by the eviction crisis. This is particularly concerning given that stable housing is a key factor in ensuring children's health and well-being, as well as their educational outcomes. Children who experience eviction are more likely to suffer from health problems, struggle academically, and experience trauma.
The eviction crisis has a huge impact on single mothers, who are more likely to be renters and financially vulnerable. A study released by The National Women's Law Center reveals that single mothers are more likely to be renters than other groups and are also more likely to work in low-wage jobs that may not provide benefits such as paid sick leave or the ability to work from home. This can make it difficult for single mothers to keep up with rent payments, particularly during times of economic hardship and inflation. The study also emphasized that eviction can have long-lasting consequences for single mothers and their families, including increased risk of homelessness, financial instability, and child welfare involvement.
Even more worrying, a new report by the Urban Institute found that 41 percent of renters who lost their jobs in the past six months have no savings to fall back on. This lack of a financial safety net makes it particularly difficult for these renters to keep up with rent payments and avoid eviction.
The Eviction Crisis and Its Far-Reaching Effects
The eviction crisis is a growing problem across the United States, with millions of households at risk of losing their homes due to eviction filings related to non-payment of rent. The housing stability of vulnerable tenants, including low-income households and extremely low-income households, is threatened by the current affordable housing crisis, and the economic crisis has only exacerbated the issue.
Landlord-tenant community courts and legal services, including those provided by the Legal Services Corporation, support increased legal representation for tenants facing eviction. State and local governments also offer housing stability-related services and emergency assistance funds to provide short-term financial assistance to those facing eviction.
Meanwhile, consumer reporting agencies and a federal advisory committee are working to analyze landlord-tenant law and tenant screening reports to assess varying factors related to eviction filings. Despite these efforts, executed evictions and illegal evictions continue to occur at alarming rates, highlighting the urgent need for support and intervention to address the eviction crisis and provide housing stability for those most in need.
Conclusion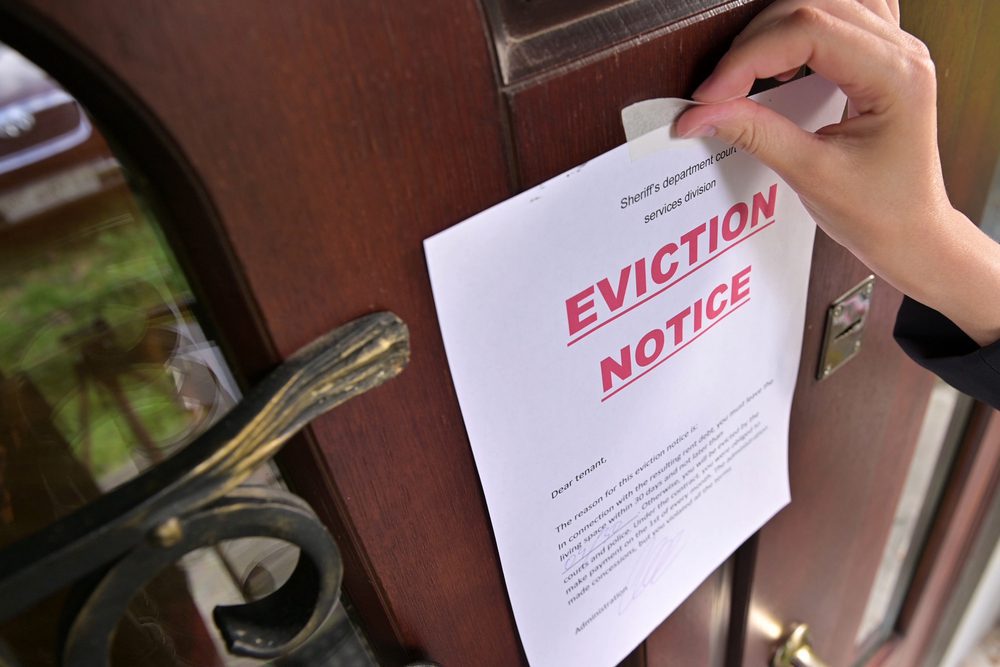 The eviction crisis in the United States is a complex and multifaceted problem, one that requires urgent attention from our leaders who continue to overlook our problems until they become too big to actually be solved. While the health crisis has brought the issue to the forefront of public consciousness, the root causes of the situation run much deeper. This is about the structural inequalities that pervade our society, such as wage stagnation, discrimination, and a widening wealth gap.
We must start asking ourselves how this country can be so great if its own citizens can't afford to live in it. How can Americans work so hard and still not have access to affordable housing? If we want things to be different, we must demand it. Previous crises have taught us time and time again that at the end of the day, we are on our own. But it is when we fight that we can change the course of history.
There are some solutions to this crisis. For instance, policymakers could increase funding for affordable housing and rent assistance programs. They could also strengthen tenant protections, including making it more difficult for landlords to evict tenants without cause and requiring landlords to provide longer notice periods before initiating an eviction. In addition, they could raise the minimum wage and implement policies that promote economic growth and job creation.
Furthermore, private entities could get involved by investing in affordable housing projects and partnering with government agencies and non-profit organizations to provide rent assistance to struggling families. They could also advocate for policies that promote affordable housing and tenant protections.
Finally, as individuals, we can support organizations that provide assistance to those facing eviction, volunteer our time to help families in need, and advocate for policies that address the root causes of the crisis.
In conclusion, the eviction crisis in the United States is a serious problem that affects millions of people, particularly low-income Americans, and families with children. It is a symptom of deeper structural inequalities in our society that require urgent attention and action. We need to demand change from our leaders, invest in affordable housing and rent assistance programs, and work together to create a more just and equitable society.