Navigating the complexities of debt collection can be a daunting task, particularly when you are unfamiliar with the laws that govern this process. In Utah, there are specific debt collection laws in place to protect the rights of consumers and provide a fair playing field. If you're seeking debt settlement near me or wanna know more about Utah Debt Collection, this article aims to shed light on these laws, helping you understand your rights and responsibilities, and empowering you to handle any debt-related issues with confidence and knowledge.
Understanding Debt Collection
Understanding debt collection involves comprehending the process that creditors employ to retrieve overdue payments. When a borrower defaults on their loan or credit agreement, the lender may enlist the services of a debt collection agency. This agency will then attempt to recover the outstanding amount either by setting up a repayment plan or, in extreme cases, taking legal action. Debt collectors must operate under specific laws and regulations to ensure fair practices.
These include not contacting debtors at unreasonable hours, not disclosing the debt to third parties, and not using threatening or abusive tactics. Understanding this process can help individuals manage their debts more effectively and know their rights if they are contacted by a debt collection agency.
The Fair Debt Collection Practices Act (FDCPA)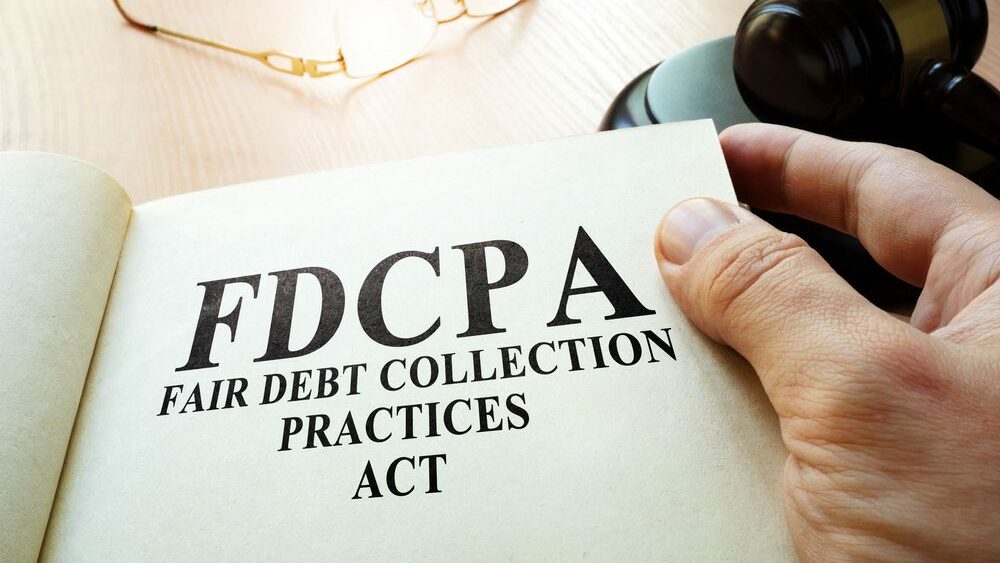 The Fair Debt Collection Practices Act (FDCPA) is a federal law in the United States that aims to protect consumers from abusive, unfair, or deceptive practices by debt collectors. Enacted in 1977, the FDCPA specifies guidelines that debt collectors must follow when attempting to collect debts, and it provides consumers with certain rights. It applies to personal, family, and household debts including money owed for the purchase of a home, a car, medical care, or charge accounts.
The law prohibits debt collectors from using threatening language, making false statements, calling at inconvenient times, or disclosing information about a consumer's debts to other people. It also provides consumers with the right to dispute and obtain validation of debt information to ensure the accuracy of the debt amount and the credibility of the debt collector.
Utah Debt Collection Laws
Utah debt collection laws are outlined under the federal Fair Debt Collection Practices Act (FDCPA) along with the state's local laws. These regulations protect consumers from unfair or abusive practices by debt collectors. In Utah, the statute of limitations for written contracts and oral agreements is six years, while for open-ended accounts like credit cards, it is four years. It is illegal for debt collectors in Utah to harass, oppress, or abuse any person while attempting to collect a debt, or to use false, deceptive, or misleading representations or means. If a collector violates these laws, the consumer may have the right to sue for damages.
Consumer Rights and Protections under Utah Debt Collection Laws
Utah debt collection laws provide consumers with rights and protections against unfair or abusive practices.
Debt collectors are prohibited from using deceptive or misleading tactics, such as misrepresenting the amount owed or threatening legal action.
Collectors must validate the debt upon request and stop communication if the consumer disputes the debt in writing.
Legal consequences may ensue if these laws are violated, with consumers potentially able to sue the debt collector for damages.
It's crucial for consumers to understand their rights under these laws to ensure fair treatment.
Handling Debt Collectors: Tips and Strategies
Handling debt collectors can be a stressful situation but employing the right strategies can significantly ease the process. The first tip is to understand your rights; the Fair Debt Collection Practices Act offers protection against harassment or unfair practices by debt collectors. Always verify the debt before making any payments; ask the collector to provide written proof. Communication should ideally be in writing to maintain records.
Budget your finances carefully to make payments without straining your resources. Finally, if the debt is overwhelming, consider seeking assistance from a credit counseling agency or filing for bankruptcy. Remember, you can also negotiate with the collectors for a reduced payoff amount or a feasible payment plan.
Preventing Debt Collection: Financial Management Tips
Preventing debt collection is pivotal to maintaining a healthy financial status. To avert falling into debt, effective financial management strategies should be employed. Firstly, creating a realistic budget is critical. This involves tracking income and expenditures and setting aside funds for savings and emergencies. Regular review of credit reports can also help in detecting any discrepancies early, thus preventing unmanageable debt.
It is also advisable to avoid unnecessary loans or high-interest credit cards that can escalate one's debt. Additionally, prompt payment of bills and debts can save one from incurring late fees and higher interest rates. Lastly, seeking professional help from financial advisors can provide better strategies for managing finances and preventing debt accumulation.
Conclusion
In conclusion, Utah debt collection laws are designed to protect both creditors and debtors during the debt recovery process. They ensure that creditors have the right to pursue the money owed to them, while also limiting their methods to prevent harassment, unfair practices, or invasion of privacy. Debtors, on the other hand, are given the right to dispute the debt and protect themselves from abusive practices. Understanding these laws is crucial for both parties involved in the debt collection process, as it not only aids in the smooth resolution of debts but also ensures fair and ethical practices are adhered to.
FAQs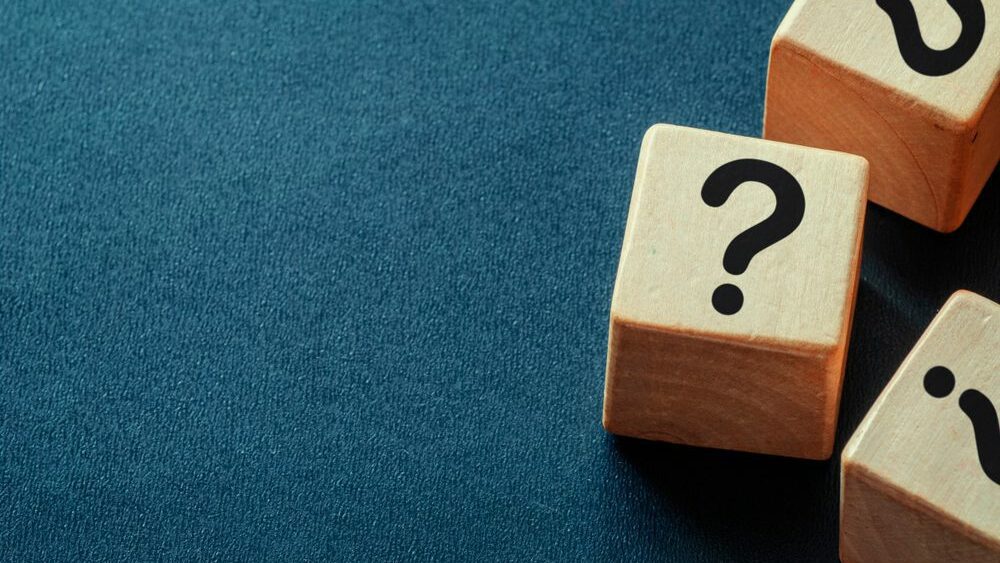 What is the statute of limitations for debt collection in Utah?
In Utah, the statute of limitations for written contracts and promissory notes is six years. For open accounts (like credit cards), it's four years. Once the statute of limitations has expired, a debt collector cannot use legal action to collect the debt.
Are there any specific regulations for debt collectors in Utah?
Yes. In Utah, debt collectors must follow the Fair Debt Collection Practices Act (FDCPA), which restricts them from using abusive, unfair, or deceptive practices to collect debts.
Can a debt collector garnish wages or bank accounts in Utah?
Yes, but only after they've sued the debtor and obtained a judgment. The maximum amount that can be garnished in Utah is 25% of the debtor's disposable earnings or the amount by which the debtor's weekly earnings exceed 30 times the federal minimum wage.
Can a debt collector contact a debtor at work in Utah?
According to the FDCPA, a debt collector cannot contact a debtor at their place of work if they know or have reason to believe that the employer prohibits such communication.
What happens if a debtor disputes a debt in Utah?
If a debtor disputes a debt, the debt collector must stop all collection activities until they've sent the debtor a verification of the debt or a copy of a judgment.
Can a debt collector call family members or friends about a debt in Utah?
Under the FDCPA, a debt collector is restricted from discussing the debt with anyone other than the debtor, the debtor's spouse, or their attorney unless given permission by the debtor or court.
What should a debtor do if they believe a debt collector has violated the law in Utah?
They should report the violation to the Utah Department of Commerce, the Division of Consumer Protection, and the Federal Trade Commission. They can also sue the debt collector within one year from the date of the violation.
What is the maximum interest rate a debt collector can charge in Utah?
In Utah, the usury limit (maximum interest rate) is 10% unless the parties agree otherwise in writing. However, there is no limit to the interest that can be charged on judgments.
What are a debtor's rights when dealing with debt collectors in Utah?
Debtors have the right to request validation of the debt, dispute the debt, limit communication with the debt collector, and be treated fairly without any threat or harassment.
What happens if a debtor cannot pay off their debts in Utah?
If a debtor cannot pay off their debts, they may consider options such as debt settlement, debt consolidation, credit counseling, or filing for bankruptcy. It's advisable to consult with a financial advisor or attorney to fully understand the potential consequences of each option.
Glossary
Assignee: A person or entity to whom a debt or claim has been transferred.
Bankruptcy: A legal process that allows individuals or businesses that can't pay their debts to eliminate those debts and get a fresh financial start.
Creditor: A person, company, or entity to whom money is owed.
Collection Agency: A company hired by creditors to pursue payments on debts that individuals or businesses owe.
Consumer: A person who purchases goods or services for personal use.
Debt: Money owed by one party, the debtor, to a second party, the creditor.
Debt Collection: The process of pursuing payments of debts owed by individuals or businesses.
Debtor: A person or company that owes money to another party.
Fair Debt Collection Practices Act (FDCPA): A federal law that limits the behavior and actions of third-party debt collectors who are attempting to collect debts on behalf of another person or entity.
Garnishment: A legal process that allows a creditor to remove funds from your bank account or paycheck in order to repay a debt.
Judgment: A formal decision made by a court in relation to a lawsuit.
Statute of Limitations: The maximum period of time, after certain events, that legal proceedings may be initiated.
Original Creditor: The entity that originally lent money or extended credit to the debtor.
Collection Notice: A notice sent by a debt collector to inform the debtor about the debt and related details.
Repossession: The act of a lender taking back property that was either used as collateral or rented or leased in a transaction.
Credit Report: A detailed report of an individual's credit history.
Fair Credit Reporting Act (FCRA): A federal law that regulates the collection of consumers' credit information and access to their credit reports.
Credit Score: A numerical expression based on a level analysis of a person's credit files, to represent the creditworthiness of an individual.
Default: Failure to fulfill a duty or promise or to discharge an obligation; omission or failure to perform any act.
Unsecured Debt: A debt that is not guaranteed by any asset, like credit card debts, medical bills, and utility bills.