Skip tracing is a term used extensively within the debt collection industry, often shrouded in mystery for those outside of it. It is an integral part of the process, employed to locate individuals who have defaulted on their loans and have become elusive or challenging to find. If you're seeking debt settlement near me or wanna know more about debt collection, this article aims to demystify the concept of skip tracing, providing a comprehensive understanding of its role.
Understanding Skip Tracing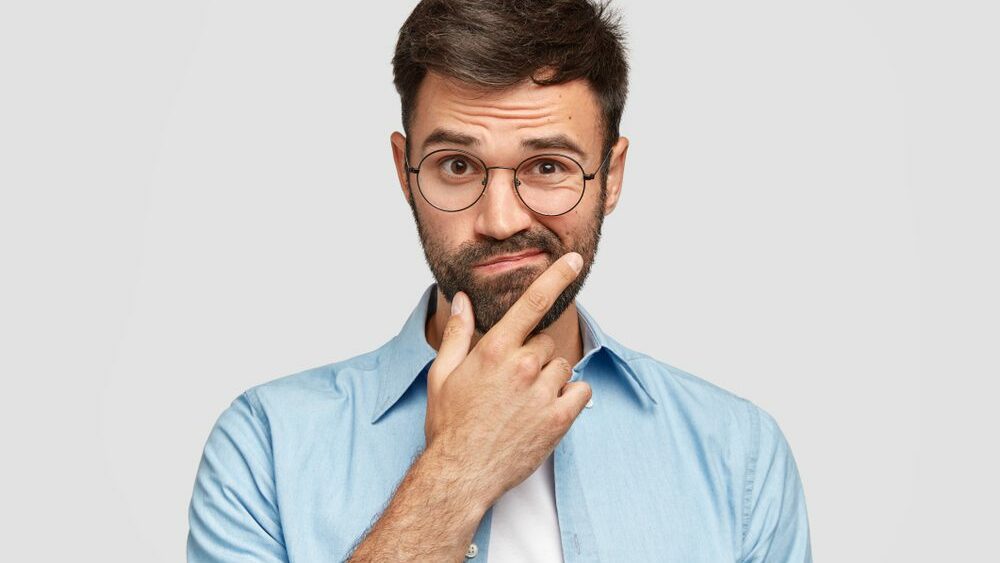 Skip tracing is a process used to locate a person who has disappeared or is not at their usual or last known location. This method is often used by debt collectors, private investigators, bail bondsmen, or any party that needs to locate an individual for legal or financial reasons. Understanding skip tracing involves comprehending various techniques such as analyzing information from public records, online databases, credit reports, job applications, and criminal background checks.
It also requires an understanding of how to use social media platforms, online search engines, and other digital tools to gather information. Effective skip tracing requires strong analytical skills, attention to detail, and the ability to connect disparate pieces of information to form a clear picture of an individual's whereabouts.
The Process of Skip Tracing in Debt Collection
Skip tracing in debt collection is a strategic process employed by debt collectors to locate individuals who have defaulted on their payments and are not reachable through conventional methods. This process involves gathering information about the debtor from different sources such as public records, credit bureaus, online databases, and even social media platforms.
The collected data is then analyzed to find possible leads to the debtor's current whereabouts. Techniques such as phone number lookup, address lookup, background checks, and employment history are used to map the debtor's location. Once the debtor is located, the debt collection agency proceeds to contact them for repayment. The process is often carried out by skilled professionals known as skip tracers, who are well-versed in investigation and surveillance techniques.
Laws and Regulations Around Skip Tracing
Skip tracing is governed by various laws and regulations to protect privacy and prevent misuse of information. In the United States, the Fair Debt Collection Practices Act (FDCPA) and the Gramm-Leach-Bliley Act (GLBA) are two key legislations that regulate the actions of skip tracers. These laws stipulate that skip tracers cannot harass or mislead a debtor or use any false information in their search. They also must respect privacy laws and are not allowed to disclose any personal information about the individual they are searching for without proper consent. Violations of these laws can result in severe penalties, including fines and imprisonment. Therefore, skip tracers are required to conduct their investigations in a lawful and ethical manner.
The Impact of Skip Tracing on Debt Collection
Skip tracing has significantly impacted debt collection by increasing the effectiveness and efficiency of the process. This investigative technique, which involves locating a debtor who has become unresponsive or 'skipped' out on their debt obligations, utilizes advanced technology, databases, and social networks to find and contact individuals. With skip tracing, debt collection agencies can now track down debtors who have moved or changed their contact information, ensuring that they cannot avoid repayment.
This has led to higher recovery rates and improved profitability for collection agencies. However, it also brings about concerns regarding privacy and legality, making it important for agencies to comply with fair debt collection practices and regulations. Overall, the impact of skip tracing on debt collection is significant, enabling a more effective pursuit of unpaid debts.
The Future of Skip Tracing in Debt Collection
The future of skip tracing in debt collection is expected to be significantly impacted by advancements in technology. The use of artificial intelligence and machine learning, for instance, can revolutionize the process by enabling more accurate and efficient searches. These technologies can analyze vast amounts of data, identify patterns, and predict debtor behavior, thereby enhancing the likelihood of locating individuals.
Additionally, the integration of digital platforms and social media can provide an additional layer of information about the debtor's whereabouts. However, this also brings about increased privacy concerns, necessitating stricter regulations and ethical considerations in skip-tracing practices. Thus, the future of skip tracing lies in leveraging technological advancements while ensuring debtor privacy and ethical conduct.
Conclusion
In conclusion, it is evident that every subject discussed shows a significant impact on our lives and society as a whole. It is important to understand these topics thoroughly, as it helps us make informed decisions and develop a broader perspective on various issues. As we continue to learn and grow, it is crucial to remain open to new information and ideas. Whether it's science, technology, history, or culture, every aspect contributes to a comprehensive understanding of the world around us. Therefore, it is our responsibility to continually educate ourselves, encouraging a more knowledgeable and empathetic society.
FAQs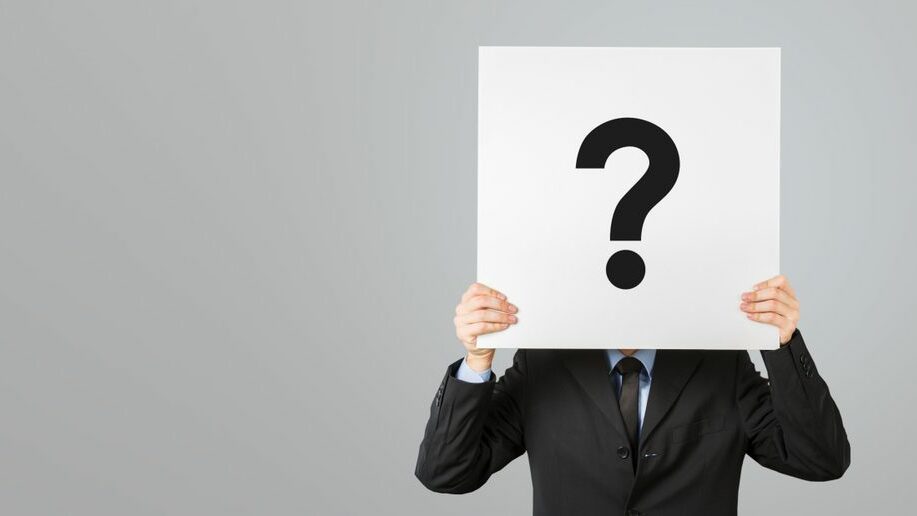 What is skip tracing in debt collection?
Skip tracing in debt collection is the process of locating a debtor who has "skipped" or disappeared without paying their debts. This is often done through databases and research to gather as much information as possible about the debtor's whereabouts.
How does skip tracing work?
Skip tracing uses information from a variety of sources, such as credit reports, public records, online databases, and social media. The aim is to find the most up-to-date contact details or location of the debtor. This could include their current address, phone number, place of employment, or other relevant data.
What kind of data is used in skip tracing?
The data used in skip tracing can vary, but it often includes personal information like full names, social security numbers, previous addresses, known relatives, and employment history. It could also involve data from utility bills, loan applications, credit reports, public records, and social media profiles.
Is skip tracing legal?
Yes, skip tracing is legal as long as it is done in compliance with all applicable laws, including the Fair Debt Collection Practices Act (FDCPA) and the Gramm-Leach-Bliley Act, which protect consumers' privacy and prohibit certain types of data collection and sharing.
Who can perform skip tracing?
Skip tracing can be performed by a variety of professionals, including debt collectors, private investigators, bail bondsmen, and lawyers. Some companies specialize in skip-tracing services, using advanced technology and databases to locate individuals.
How effective is skip tracing in debt collection?
The effectiveness of skip tracing can vary depending on the information available and the resources used. However, with the advancement of technology and the availability of online data, skip tracing has become an increasingly effective tool in debt collection.
How is data privacy maintained in skip tracing?'
Data privacy in skip tracing is maintained by adhering strictly to laws like the Fair Debt Collection Practices Act and the Gramm-Leach-Bliley Act. Only publicly available or permissible information is used and the collected data is used strictly for the purpose of debt collection.
Can skip tracing locate someone who has moved overseas?
While skip tracing is most effective domestically, it can potentially locate someone who has moved overseas. This depends on the available data and might be more challenging due to different privacy laws and available records in other countries.
How long does the skip-tracing process take?
The duration of the skip-tracing process varies on a case-by-case basis. It depends on the amount of information initially available, the complexity of the case, and the resources being used. It could take anywhere from a few hours to several weeks.
Is skip tracing the same as a background check?
While similar in some ways, skip tracing and background checks are not the same. A background check is typically a comprehensive review of a person's criminal record, education, employment history, and other past activities. Skip tracing, on the other hand, is primarily focused on locating an individual's current whereabouts.
Glossary
Skip Tracing: A method used by debt collectors to locate individuals (skips) who have either moved without notifying their creditors or are deliberately avoiding their debt obligations.
Debt Collection: The process of trying to recover funds that have been owed by individuals or businesses, typically after the debt has been overdue for a certain period.
Debtor: An individual or business that owes money to another entity.
Creditor: The person or organization to whom money is owed.
Collection Agency: A company hired by creditors to collect funds that are past due.
Credit Report: A detailed report of an individual or a company's credit history, often used by skip tracers to locate debtors.
Credit Bureau: An institution that collects and researches individual credit information and sells it to creditors.
Delinquency: The failure to make payments on a debt or loan by the due date.
Third-party Collection: An external agency employed by a creditor to retrieve the money owed by a debtor.
Default: Failure to repay a loan according to the terms agreed upon in the contract.
Payment Plan: A detailed plan set up to pay off debts in installments over a period.
Public Records: Documents or pieces of information that are not considered confidential and can be used in skip tracing.
Skip Tracer: A professional who locates a person's whereabouts for a creditor or collection agency.
Soft Skip: Refers to a debtor who has unintentionally become untraceable, often due to a change in contact details.
Hard Skip: Refers to a debtor who has intentionally gone into hiding to avoid paying back their debts.
Batch Skip Tracing: A process of locating several debtors at once by combining data and resources.
Debt Recovery: The action of reclaiming the overdue money from the debtor.
Credit Score: A statistical number that evaluates a consumer's creditworthiness based on their credit history.
Collateral: An asset that a borrower offers to a lender to secure a loan. If the borrower stops making the promised loan payments, the lender can seize the collateral to recoup its losses.
Bankruptcy: A legal process where a person or business cannot repay their outstanding debts. The bankruptcy process begins with a petition filed by the debtor, which is most common, or on behalf of creditors, which is less common.