Navigating the complex world of student loans can be a daunting task for many students and their families. With the rising cost of education, it's essential to find a reliable loan provider that can offer flexible repayment plans, competitive interest rates, and excellent customer service. This article will introduce you to some of the best student loan companies you need to know today, which can help you finance your education and successfully manage your debt.
PNC Student Loans
PNC offers private student loans for both undergraduate and graduate students, as well as refinancing options for former students. They provide benefits such as cosigner release, flexible repayment terms, and interest rate deductions for auto-pay. Borrowers can also apply for a $2,000 scholarship through their website.
The application process for PNC student loans is straightforward, with online applications and quick quotes available. Applicants undergo a credit check, and those with poor credit may need a creditworthy cosigner for approval. PNC offers three repayment options: full deferral, interest-only payments while in school, and immediate repayment, with an additional 50% interest rate deduction for auto-pay users.
Eligibility requirements include proof of U.S. citizenship or residency, enrollment in a degree-seeking program, and meeting credit and debt-to-income requirements. PNC offers various loan terms, ranging from five to 15 years, with rates varying based on credit history and income.

Credible
Credible is an online platform that offers a valuable service for individuals looking to compare and explore their options for student loan refinancing and other financial products. One of its standout features is the ability to provide users with prequalified rates from a wide range of lenders without impacting their credit score. This makes it a convenient and low-risk option for borrowers who want to see what rates are available to them before making a decision.
Furthermore, Credible's platform boasts a substantial network of over 100 lenders, giving borrowers plenty of choices to consider. This variety can be particularly helpful for those seeking competitive interest rates and loan terms. Additionally, the platform covers various financial products beyond student loan refinancing, such as personal loans, mortgages, and credit cards, making it a versatile resource for those seeking different types of financial assistance.
However, it's important to note that Credible is not a direct lender but rather a marketplace that connects borrowers with lending partners. While this can offer a wide array of options, it may also come with a potential drawback.

Sallie Mae
Sallie Mae is a prominent private student loan company that provides financial assistance to full-time, part-time, and less than half-time students. Notably, it boasts a high approval rate of 95% for loans when a student signs up with a cosigner. These loans can be used to cover various school-related expenses, including tuition fees, books, and housing. Sallie Mae also offers the Multi-Year Advantage program, which simplifies the process of reapplying for loans year after year, enhancing convenience for students.
When it comes to loan requirements, Sallie Mae offers a range of options with varying criteria, making it accessible to a broad audience. Some of these criteria include U.S. citizenship or permanent residency, a minimum loan amount of $1,000, and specific credit and income thresholds that vary based on the loan type.
Sallie Mae's interest rates are competitive, with variable rates ranging from 5.99% to 16.33% APR and fixed rates between 4.50% to 14.83% APR.

LendingTree 
LendingTree is an online marketplace that connects individuals with a network of lenders, offering a wide range of financial products such as home loans, personal loans, auto loans, business loans, debt relief, credit cards, and more. Unlike a direct lender, LendingTree acts as a facilitator by matching borrowers with suitable lenders based on a questionnaire. Importantly, it is a free service, so users don't have to pay a fee to access its platform.
The company prides itself on simplifying the process of finding the right mortgage lender or financial product by having users fill out a questionnaire. This information allows LendingTree to provide a list of potential lenders and financial products tailored to the user's needs.

Navient
Navient is a company based in Wilmington, Delaware, that specializes in servicing federal and private student loans for qualified applicants. It is recognized as one of the largest federal loan servicers in the United States.
Navient acts as an intermediary between borrowers and their lenders, including the U.S. government. Its services encompass sending bills and account statements, processing payments, assisting borrowers in setting up payment plans and handling requests for deferment or forbearance.
Interest rates for Navient's federal loans are determined by Congress, but they offer a discount to borrowers who opt for automatic payments. Federal Direct Student Loans disbursed between July 2020 and June 2021, for instance, have fixed interest rates ranging from 2.75% for undergraduate students to 5.30% for parents of undergraduate students and graduate or professional students. Navient also services private student loans from various lenders.

US Education Department
The U.S. Department of Education plays a crucial role in providing financial support to college and university students in the United States. It offers assistance in the form of grants and student loans, making higher education more accessible. Additionally, the department takes on the responsibility of regulating education policy and supplying data on university attendance and affordability, contributing to informed decision-making in the education sector.
The department's student loans come with interest rates ranging from 2.75% to 5.30%, and it offers flexible repayment options and loan forgiveness programs to help ease the financial burden on students.
Furthermore, the U.S. Department of Education administers various types of grants, including Pell grants and parent PLUS loans, alongside discretionary and formula grants based on factors like population and census data. The department also offers valuable services such as loan consolidation, student loan forgiveness, and deferment to assist borrowers in managing their financial obligations effectively.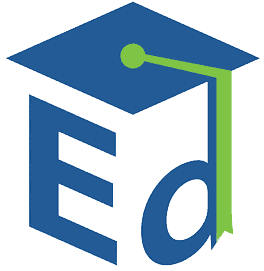 SoFi Student Loans
SoFi Student Loans are a popular and reputable financing option for students pursuing higher education.
These loans are designed to help students and their families cover the costs of college or graduate school with competitive interest rates and flexible repayment terms. SoFi offers a range of loan products tailored to different educational needs, making it a versatile choice for those seeking financial assistance for their academic pursuits.
One of the key features of SoFi Student Loans is their commitment to helping borrowers achieve financial success. They offer a variety of resources and tools to assist students in managing their loans effectively.

Earnest
Earnest is a financial services company that specializes in offering private student loans and student loan refinancing solutions. Additionally, it operates as a marketplace for various financial products, including personal loans, student credit cards, tuition insurance, and home equity lines of credit (HELOCs). The company caters to a wide range of students, from undergraduates to those pursuing advanced degrees such as MBAs, medical school, and law school.
One notable advantage of Earnest's offerings is the absence of origination fees, application fees, or late fees, making it a potentially cost-effective option for borrowers. Additionally, they provide flexible repayment terms and a generous 9-month grace period after leaving school.
Earnest's interest rates can vary based on borrower profiles and whether a co-signer is involved, with starting rates ranging from 4.67% to 16.15% for fixed-rate student loans and 5.87% to 16.76% for variable-rate student loans. Additionally, they offer a 0.25% interest rate discount for borrowers who sign up for automatic payments.

Discover Student Loans
Discover Student Loans is a private lender associated with the Discover credit card company and operates through Discover Bank. The company offers a range of fixed- and variable-rate student loans tailored to various educational needs.
These loans cover undergraduate students, graduate students, parents, and even postgraduate students, including those pursuing residencies or studying for bar exams. Additionally, Discover Student Loans provides options for loan consolidation. The rates offered by Discover Student Loans vary, with variable rates ranging from 2.99% to 13.99% APR and fixed rates ranging from 5.49% to 14.99% APR.
Discover Student Loans stands out due to several advantages it offers to borrowers. Firstly, it does not charge any fees, including application, origination, or late fees, making it a cost-effective choice. Secondly, borrowers can benefit from flexible terms and multiple loan options, allowing them to customize their loans to fit their specific circumstances.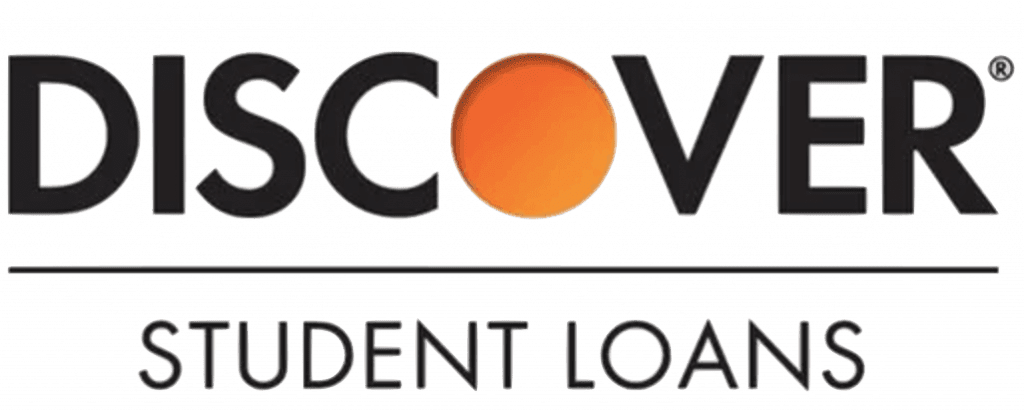 Citizens Bank Education Refinance
Citizens Bank Education Refinance Loans offer a financial solution for individuals seeking to restructure their federal and private student loans. These loans aim to assist both former students and their parents in managing their existing student loan debt more effectively. The maximum loan amount varies depending on the level of education, with borrowers holding a Bachelor's degree or lower eligible for up to $300,000, graduate degree holders up to $500,000, and those with professional degrees eligible for loans up to $750,000. To initiate the process, applicants must complete an application, providing personal information and details about their existing loans.
To qualify for Citizens Bank Education Refinance Loans, applicants should have a minimum of $10,000 in student loans and must no longer be attending school. They also need to be U.S. citizens, permanent residents, or resident aliens with a valid U.S. Social Security number. While a cosigner is not mandatory, it can be helpful for those with weak credit histories or low incomes.
The loans offer competitive rates, with variable APRs starting at 2.24% and fixed APRs at 2.69%, depending on various factors such as loan amount, repayment term, and education level. Citizens Bank provides a helpful loan rate calculator on its website to assist applicants in determining their potential rates before applying.

LendKey 
LendKey is a digital lending partner that facilitates connections between community banks and credit unions with eligible borrowers seeking student loans or student loan refinancing. The company operates nationwide and aims to provide borrowers with access to low-interest loan options.
The platform is designed to streamline the loan process and reduce overhead for local banks and credit unions, allowing them to offer more competitive rates and terms to borrowers. LendKey's key selling points include no origination fees, partnerships with community financial institutions, and a specialization in low-cost loans.
LendKey provides variable and fixed-rate options for private student loans and refinancing, featuring competitive APRs as low as 1.49% for variable-rate and 3.99% for fixed-rate loans with AutoPay. Loan terms vary from five to 20 years. Eligibility includes U.S. citizenship, half-time enrollment in a degree program, and meeting refinancing criteria.

What is a Student Loan?
Student loans are education loans that must be repaid with interest either immediately or after the set grace period. There are two types of student loans: federal and private.
Federal Student Loans: Federal student loans are funded by the federal government, and they have fixed rates that are often lower than private loans. Federal loans can also come with more flexible repayment options if the borrower cannot repay them.
Private Student Loans: Private student loans come with a fixed or variable rate and are typically backed by banks, credit unions, or other lenders.
Federal vs. Private Student Loans: Most students obtain a federal student loan first and then seek private loans if they need additional funding. Both types come with different options, terms, and conditions. It's important to know the differences between these two kinds of student loans.
Federal Student Loans
Income-driven repayment plans for some borrowers
No credit check is required for most loan types
Repayment plans and terms can be changed
Private Student Loans
Offer a choice of fixed or variable interest rates
Interest-only and fixed repayment plan options for when you're in school
Provides flexibility for students and parents
How to Apply for Student Loans
FAFSA Application
Submit a Free Application for Federal Student Aid (FAFSA) form.
Apply even if you don't expect to qualify for aid.
The information can be sent to multiple schools.
Based on your FAFSA results, your chosen college will send a financial aid offer letter.
This letter includes the awarded amount and important details.
Allows access to federal student loans and school-specific aid.
Private Student Loans
Consider private student loans if there are gaps in tuition coverage.
Apply directly on the lender's website.
Apply after deciding on your school and determining your borrowing needs.
Repayment
The repayment timeline depends on the lender's terms.
Some lenders require immediate or partial repayment.
Others offer a six-month grace period after graduation.
Delaying repayment until after graduation is costlier due to accruing interest.
Do I Need a Co-signer for My Student Loan?
Not all lenders require co-signers, but if you are a student with limited or poor credit history, it is easier to get a private student loan with one. However, to get a student loan without a co-signer, consider federal student loans first — most of these don't require one. If you need additional financing, some private lenders offer loans without co-signers.
If you do need a co-signer, they must be an eligible applicant who meets the lender's income and credit criteria. Only one co-signer is allowed, so choose the applicant that is more creditworthy to get the best rates. Your co-signer is responsible for repaying the full amount of the loan if you default.
Student Loans: Pros and Cons
While student loans are a common financial tool to afford higher education costs, they should be considered carefully before you apply. Financial aid that you don't have to repay, such as scholarships, grants, and work-study programs, should be considered alongside private student loans. Here are the top pros and cons of taking out student loan debt:
Pros
Receive a higher education
Potential for a successful career
High borrowing limits
Paying it off builds credit
Cons
Debt (even if you don't graduate)
Penalties for defaulting
Interest can be burdensome
Co-signer may be required
Understanding the different types of student loans is crucial. You can explore federal and private loan options, as well as repayment plans and protections provided by government regulations. For a comprehensive guide, visit the Consumer Financial Protection Bureau's student loans page.
Frequently Asked Questions
Who are some of the best student loan companies today?
Some of the best student loan companies today include SoFi, Earnest, Discover Student Loans, Education Loan Finance (ELFI), and College Ave.
What makes SoFi one of the best student loan companies?
SoFi is known for its competitive interest rates, flexible repayment options, and additional benefits like career coaching and financial advisors. They also offer both fixed and variable rates for their loans.
What features does Earnest offer that sets it apart?
Earnest provides a unique feature that allows you to choose your own monthly payment based on your budget. They also offer competitive interest rates and do not charge any fees for origination, late payments, or loan disbursement.
How do Discover Student Loans stand out among other loan companies?
Discover Student Loans offers a one-time cash reward on each new student loan for borrowers who get a 3.0 or better GPA. They also have zero fees, flexible repayment options, and offer loans for undergraduate, graduate, and professional degrees.
What makes Education Loan Finance (ELFI) a great option?
ELFI offers low-interest rates, personalized service, and flexible repayment terms. They also provide a fast and easy online application process with no application fees, origination fees, or prepayment penalties.
Why is College Ave considered a top student loan company?
College Ave offers a wide range of loan options with both fixed and variable rates. They offer an easy online application, flexible repayment options, and don't charge any application or origination fees.
How do interest rates compare between these top student loan companies?
Interest rates can vary greatly depending on the lender and the borrower's creditworthiness. However, all the mentioned companies offer competitive rates. It's always best to compare rates from several lenders before making a decision.
Do these companies offer loans for both undergraduate and graduate students?
Yes, SoFi, Earnest, Discover Student Loans, ELFI, and College Ave all offer loans for both undergraduate and graduate students.
Can international students apply for loans with these companies?
Some of these lenders may require a cosigner who is a U.S. citizen or permanent resident. It's best to check with each lender individually to see what their specific requirements are for international students.
What are the repayment options offered by these top student loan companies?
These lenders typically offer several repayment options, including immediate repayment, interest-only payment while in school, partial interest payment, and full deferment until after graduation. Each lender has different terms and conditions, so it's essential to read the fine print and understand your repayment options.
Glossary
Student Loan: A type of loan designed to help students pay for post-secondary education and the associated fees, such as tuition, books and supplies, and living expenses.
Loan Principal: The original amount of money borrowed for a loan, not including interest or fees.
Interest Rate: The proportion of a loan that is charged as interest to the borrower, typically expressed as an annual percentage rate.
Loan Repayment Plan: A detailed plan for paying back a loan including the amount of each payment and the number of payments.
Subsidized Loan: A type of federal student loan where the government pays the interest while the borrower is in school and during grace periods and deferment periods.
Unsubsidized Loan: A type of federal student loan where the borrower is responsible for paying all the interest, starting from the date of the first loan disbursement.
Private Student Loan: A loan that is not funded by the government. These loans are typically granted by banks or other financial institutions.
Federal Student Loan: A loan funded by the government, typically having lower interest rates and more flexible repayment options compared to private student loans.
Refinancing: The process of obtaining a new loan with better terms to pay off existing loans.
Consolidation: The process of combining multiple loans into one single loan, typically to achieve a lower monthly payment or a lower interest rate.
Loan Disbursement: The process by which the loan funds are provided to the borrower or the school on the borrower's behalf.
Deferment: A period during which repayment of the principal and interest of your loan is temporarily delayed.
Forbearance: A temporary suspension or reduction of your monthly loan payment due to financial hardship.
Default: Failure to repay a loan according to the terms agreed to in the promissory note.
Loan Servicer: A company that handles the billing and other services on your federal student loan.
Financial Aid: Money that is given or loaned to students in order to help pay for their education expenses.
Grace Period: A set period of time after you graduate, leave school, or drop below half-time enrollment before you must begin repayment on your loan.
Income-Driven Repayment Plan: A type of federal student loan repayment plan that is based on the borrower's income and family size.
Cosigner: A person who signs for a loan with the student, promising to repay the loan if the student fails to do so.
Promissory Note: A legally binding contract between a lender and a borrower that contains the details of the loan, including the repayment schedule and interest rate.