If you're struggling with debt, there are various methods to get help. Firstly, you could reach out to a credit counseling agency. These agencies offer free assistance in creating a budget and debt management plan. They may also be able to negotiate with creditors to lower interest rates and payments.
Another option is to consider debt consolidation, which involves combining multiple debts into one payment with a lower interest rate. Debt consolidation loans are offered by banks, credit unions, and online lenders. You could also try negotiating directly with creditors to lower payments or settle the debt for a lower amount.
Lastly, if you're still struggling and unable to make payments, bankruptcy may be an option to consider. It's important to remember that getting out of debt may take time and effort, but seeking help and taking action can help improve your financial situation.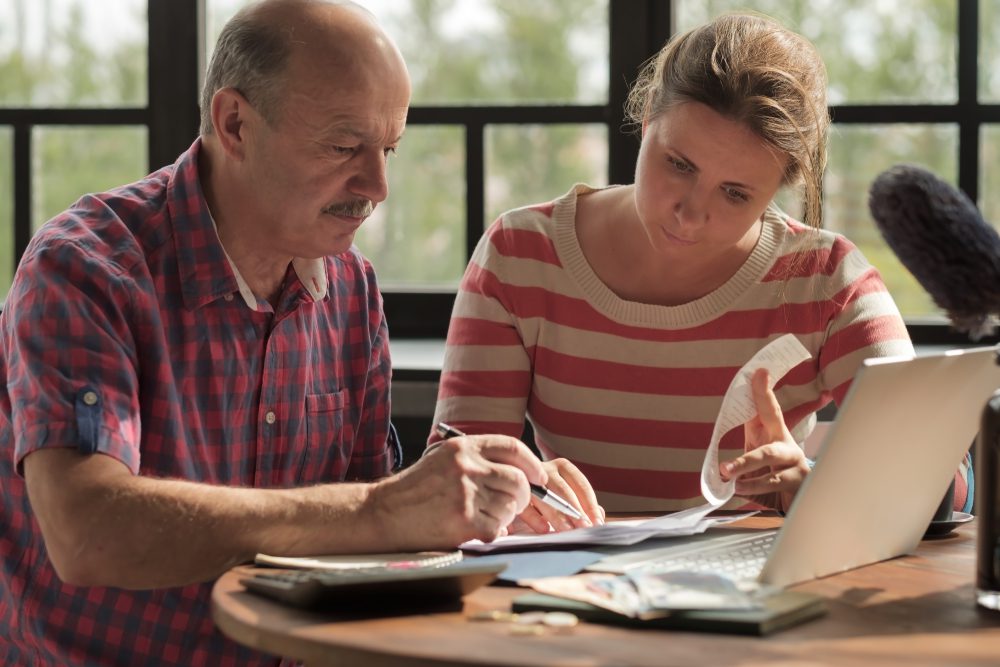 Comprehending and having knowledge about Debt.
Before you can get out of debt, you must first understand what debt is and why it happens. Debt can be classified into two categories: secured and unsecured debt. Secured debt is backed by collateral, such as a car or a house, while unsecured debt does not have collateral.
Debt can arise due to several reasons, including overspending, unexpected expenses, medical bills, and job loss. Debt can have a considerable impact on your life, causing financial stress, health issues, and relationship problems.
Creating a Plan With Get Out of Debt Help
Getting out of debt requires a well-thought-out plan. You must assess your debt by tracking your expenses and creating a budget. Prioritizing your debts using the snowball or avalanche method can be helpful in paying them off.
Identifying areas where you can cut back on expenses, such as making lifestyle changes or negotiating bills, can also help you get out of debt. Increasing your income through part-time jobs or selling items you no longer need can also help you pay off your debts.
Seeking Professional Help
If you're struggling to get out of debt, seeking professional help can be beneficial. Credit counseling services can help you create a debt management plan to pay off your debts. Debt consolidation loans or home equity loans can also be helpful in consolidating your debts into one monthly payment.
Bankruptcy should only be considered as a last resort. There are two types of bankruptcy, Chapter 7 and Chapter 13. While bankruptcy can provide relief from debt, it can also have long-term consequences.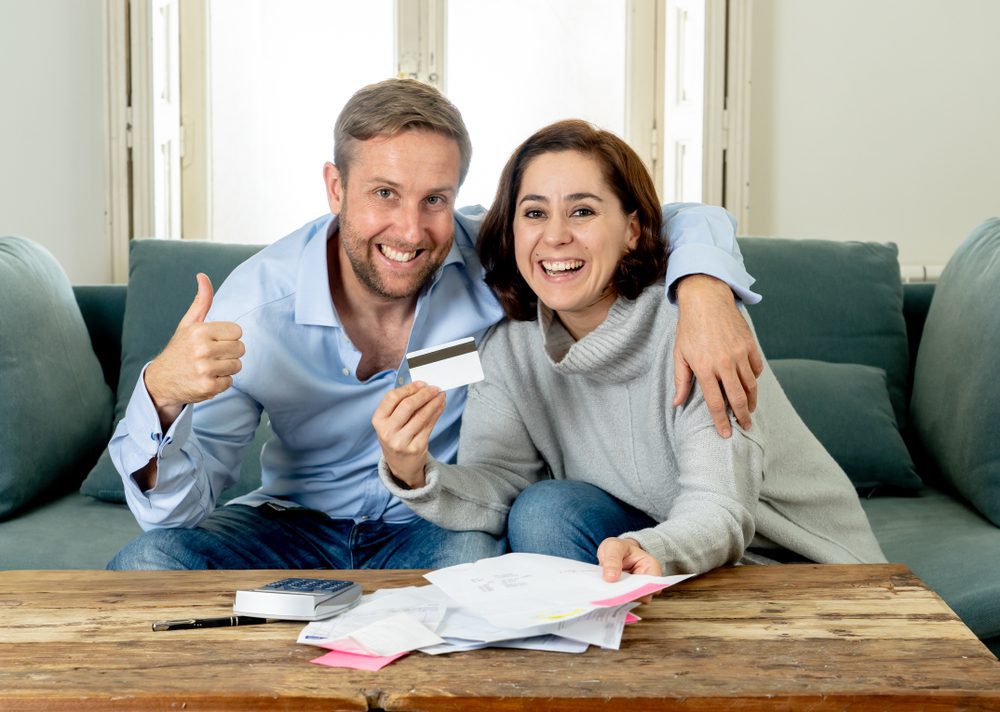 Staying Motivated
Getting out of debt can be a long and challenging process, but staying motivated can help you achieve your goals. Celebrating small victories, setting realistic goals, creating a support system, and maintaining a positive attitude are essential in staying motivated.
Conclusion
Getting out of debt is crucial for achieving financial freedom and living a stress-free life. Seeking help from professionals, creating a plan, and staying motivated are key in becoming debt-free. Remember to celebrate small victories, set realistic goals, and maintain a positive attitude towards becoming debt-free.
FAQs
What are the most common types of debt that people need help getting out of?
The most common types of debt that people need help getting out of are credit card debt, medical debt, student loans, and personal loans.
How can I find a reputable debt relief company?
To find a reputable debt relief company, you can research online reviews and complaints, check if they are accredited by the Better Business Bureau, and ask for referrals from friends or family members.
Can debt relief companies really help me lower my monthly payments?
Yes, debt relief companies can help negotiate with creditors to lower your monthly payments and interest rates.
Will using a debt relief company hurt my credit score?
It may temporarily lower your credit score, but if you work with a reputable company and make your payments on time, your credit score can improve over time.
Are there any government programs that can help me get out of debt?
Yes, there are government programs such as debt consolidation loans, debt management plans, and student loan forgiveness programs that can help you get out of debt.
How can I create a budget to help me pay off my debt?
You can create a budget by tracking your expenses, prioritizing debt payments, and cutting back on unnecessary expenses.
Should I consider bankruptcy as an option to get out of debt?
Bankruptcy should be considered as a last resort, as it can have long-term negative effects on your credit score and financial future.
What are some strategies for paying off debt faster?
Strategies for paying off debt faster include making extra payments, focusing on high-interest debt first, and using the debt snowball or debt avalanche method.
Can I negotiate with creditors on my own to lower my debt?
Yes, you can negotiate with creditors on your own, but it may be more effective to hire a debt relief company that has experience and expertise in negotiating with creditors.
How long does it typically take to get out of debt?
The length of time it takes to get out of debt depends on your total amount of debt, interest rates, and monthly payments. It can take anywhere from a few months to several years to become debt-free.
Glossary
Debt: The amount of money owed to creditors or lenders.
Credit Score: A numerical representation of creditworthiness that ranges from 300-850.
Budget: A financial plan that outlines income and expenses.
Interest: The cost of borrowing money.
Debt Consolidation: Combining multiple debts into one, usually with a lower interest rate.
Credit Counseling: Professional advice on managing debt and improving credit score.
Debt Settlement: Negotiating with creditors to pay less than the full amount owed.
Bankruptcy: A legal process to eliminate or restructure debt.
Minimum Payment: The smallest amount required to be paid on a debt each month.
Collection Agency: A company that attempts to collect unpaid debts on behalf of creditors.
Secured Debt: Debt backed by collateral, such as a car or house.
Unsecured Debt: Debt not backed by collateral, such as credit card debt.
Late Payment: A payment made after the due date, which can result in additional fees and interest charges.
Financial Literacy: Understanding of personal finance and money management.
Credit Report: A record of an individual's credit history, including debts and payment history.
Debt Snowball: A method of paying off debt by focusing on the smallest balance first and then moving to larger balances.
Debt Avalanche: A method of paying off debt by focusing on the highest interest rate first and then moving to lower interest rates.
Garnishment: A legal process where a portion of an individual's wages are withheld to pay off debt.
Foreclosure: The legal process of a lender taking possession of a property due to non-payment of a mortgage.
Repossession: The legal process of a lender taking possession of collateral, such as a car, due to non-payment of a loan.
Debt Consolidation Loan: Is a financial product that allows individuals to consolidate multiple debts into a single loan, typically with a lower interest rate and a longer repayment term.
Debt Repayment Strategy: Is a plan that outlines how a person or organization intends to pay off their outstanding debts.
Credit Counselor: Is a professional who provides advice and guidance to individuals and businesses on how to manage and improve their finances, including debt management, budgeting, and credit repair.
Personal Loan: Is a type of loan that an individual borrows from a financial institution, such as a bank, credit union, or online lender, for personal or household expenses.
Credit card Bills: These refer to the statements or invoices sent to credit card holders by their card issuer, detailing the outstanding balance, due date, minimum payment, and other charges incurred during a billing cycle.