Debt, if left unchecked, can cast a shadow over your financial well-being, affecting your ability to achieve your goals and dreams. The burden of managing multiple debts with varying interest rates and due dates can be overwhelming.
However, it is important to get out of debt as soon as possible to improve your financial situation and reduce stress. There's also a powerful financial tool that can help you regain control and pave the way to debt-free living: the personal loan for debt consolidation. In this article, we'll explore how using a personal loan for debt consolidation can be a strategic move toward breaking free from the cycle of debt.
Understanding Debt Consolidation
Debt consolidation is a financial strategy that involves combining all your debts into a single loan, making it easier for individuals to manage their repayments and often reducing their monthly payment amount. This strategy is most commonly used for handling high-interest debt such as credit card debt.
Debt consolidation allows individuals to focus on one payment each month instead of multiple, which can simplify their finances and potentially lower their overall interest rate. It can also provide a clear timeline for paying off debts if the consolidation loan has a set term. However, it's important to understand that debt consolidation doesn't erase your debt, it just restructures it, and it may not be the best solution for everyone.
Debt Consolidation with Personal Loans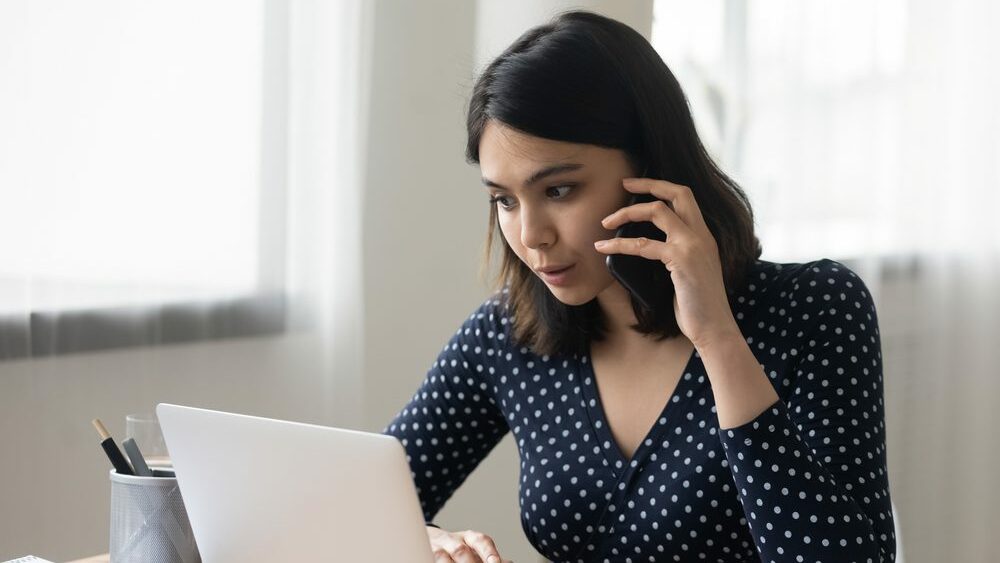 Debt consolidation with personal loans involves taking out a new loan to pay off multiple debts. This strategy can simplify the debt repayment process, as you will only need to make one monthly payment instead of juggling several different ones. Moreover, personal loans often come with lower interest rates than credit cards, which can potentially save you money in the long run. However, it's crucial to understand that this does not reduce the amount you owe but instead restructures it in a more manageable way. The success of this approach heavily depends on your discipline in making consistent payments and avoiding new debt.
Steps to Using a Personal Loan for Debt Consolidation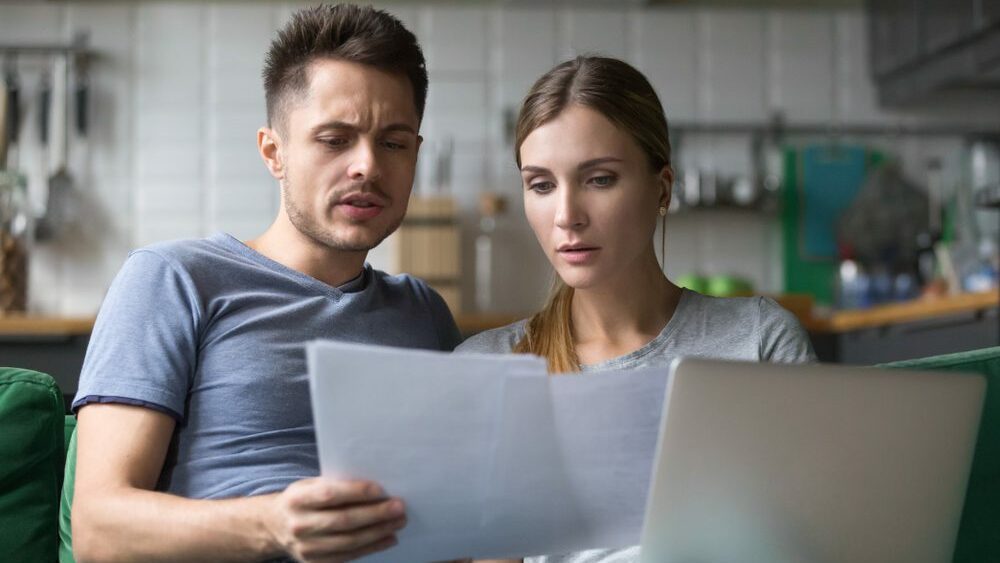 Step 1: Assess Your Current Debt Situation
Before pursuing debt consolidation, evaluate your current debts. List all your outstanding debts, including credit cards, personal loans, and other high-interest obligations. Note the interest rates, minimum payments, and total balances for each debt. This assessment will provide a clear overview of your financial landscape.
Step 2: Understand Your Debt Consolidation Options
Research various debt consolidation options, with a focus on personal loans. Understand the terms, interest rates, and repayment terms offered by different lenders. Compare these options to identify the best fit for your financial situation and goals.
Step 3: Check Your Credit Score
Your credit score plays a significant role in determining the terms of your personal loan. Check your credit score and take steps to improve it if necessary. A higher credit score can help you secure a more favorable interest rate and loan terms.
Step 4: Calculate Your Loan Amount
Based on your total outstanding debts, calculate the amount you need to borrow through a personal loan. Ensure that the loan amount covers all your existing debts, allowing you to consolidate them effectively.
Step 5: Apply for a Personal Loan
Apply for a personal loan from a reputable lender that offers favorable terms. Provide accurate information about your financial situation, employment, and credit history. If approved, you'll receive details about the loan amount, interest rate, and repayment terms.
Step 6: Pay Off Existing Debts
Once you receive the funds from the personal loan, use them to pay off your existing debts. Clear out your credit card balances, outstanding loans, and other obligations. This step streamlines your debts into a single loan, simplifying your repayment process.
Step 7: Create a Repayment Plan
Work on creating a detailed repayment plan for the personal loan. Determine how much you can afford to pay each month, taking into account your budget and financial goals. Ensure that the repayment plan aligns with your financial capacity.
Step 8: Stick to Your Repayment Plan
Consistency is key to successful debt consolidation. Stick to your repayment plan and make timely payments towards your personal loan. By maintaining discipline, you'll steadily reduce your debt and work towards becoming debt-free.
Step 9: Monitor Your Progress
Regularly monitor your progress towards debt freedom. Track your loan balance, interest payments, and remaining repayment terms. Celebrate milestones along the way, such as significant reductions in your debt balance.
Step 10: Avoid Accumulating New Debt
While repaying your personal loan, avoid accumulating new debt. Practice responsible financial habits and refrain from using credit cards excessively. The goal is to break the cycle of debt and establish healthier financial behaviors.
If you're drowning in various debts and seeking a lifeline to regain financial stability, look no further than My Quick Loan. This trusted financial partner offers a convenient personal loan designed specifically for debt consolidation. Say goodbye to the hassle of juggling numerous creditors and interest rates. Take control of your finances and embark on your journey to debt-free living with the help of My Quick Loan.
Conclusion
Using a personal loan for debt consolidation is a proactive step towards regaining financial control and achieving your goals. By simplifying your debt management, securing lower interest rates, and streamlining your payments, you pave the way for faster debt reduction and improved financial health. However, it's crucial to approach debt consolidation with a well-defined plan and the commitment to making consistent payments. With discipline, determination, and the right financial tools, you can break free from the cycle of debt and move confidently towards a brighter, debt-free future.
FAQs

What is a personal loan for debt consolidation?
A personal loan for debt consolidation is a specific type of loan that you can use to pay off multiple existing debts. The idea is that you take out one large loan to pay off all your smaller debts, so you only have one monthly payment to worry about.
How can a personal loan help with my debt?
A personal loan can simplify your debts by combining them into one payment. Additionally, the interest rate on a personal loan may be lower than what you're currently paying on your credit cards or other loans, which can save you money in the long run.
What is the average interest rate on a personal loan for debt consolidation?
The interest rate on a personal loan varies depending on your credit score, income, and other factors. However, the average interest rate typically falls between 6% and 36%.
Can I use a personal loan to pay off any type of debt?
Yes, you can typically use a personal loan to pay off any type of debt, including credit cards, medical bills, student loans, and more. However, it's important to compare the cost of the personal loan (including interest and fees) with the cost of your current debts.
What is the maximum amount I can borrow with a personal loan for debt consolidation?
The maximum amount you can borrow with a personal loan varies by lender. Some lenders offer personal loans up to $100,000, but the average maximum is around $35,000.
How long do I have to pay back a personal loan?
The repayment period for a personal loan also varies by lender, but typically ranges from 12 to 60 months. Keep in mind that while a longer repayment period may lower your monthly payment, it will also increase the amount of interest you pay over the life of the loan.
How does my credit score affect my ability to get a personal loan?
Your credit score plays a major role in your ability to get a personal loan. Lenders use your credit score to assess your risk as a borrower. If you have a high credit score, you may qualify for lower interest rates.
Will consolidating my debt with a personal loan hurt my credit score?
Consolidating your debt with a personal loan can temporarily lower your credit score, as lenders will perform a hard inquiry on your credit. However, if you make your payments on time, your score should recover and may even improve in the long run.
Are there any fees associated with personal loans?
Yes, some lenders charge origination fees, which are typically a percentage of the loan amount. Other potential fees include late payment fees and prepayment penalties. It's important to understand all the costs associated with a loan before you sign.
How can I apply for a personal loan for debt consolidation?
Most lenders allow you to apply for a personal loan online. You'll need to provide some basic information about yourself, including your income, employment, and outstanding debts. The lender will then review your application and make a decision based on your creditworthiness.
Glossary
Personal Loans: Unsecured loans provided by financial institutions based on the borrower's creditworthiness.
Debt Consolidation: The process of combining multiple debts into a single, more manageable loan with a single monthly payment.
Financial Freedom: The state of having enough income to pay living expenses for the rest of your life without having to rely on others.
Creditworthiness: The measure of a borrower's ability to repay a loan, often evaluated through credit score and income.
Unsecured Loans: Loans that are issued without any collateral from the borrower.
Collateral: An asset that a borrower offers to a lender to secure a loan. If the borrower fails to repay the loan, the lender has the right to seize the collateral.
Credit Score: A numerical expression based on a level analysis of a person's credit files to represent the creditworthiness of an individual.
Interest Rate: The proportion of a loan that is charged as interest to the borrower, typically expressed as an annual percentage of the loan outstanding.
Principal: The original sum of money borrowed in a loan.
Loan Term: The period over which the full balance of a loan is expected to be repaid.
Fixed Interest Rate: An interest rate on a liability, such as a loan or mortgage, that remains the same either for the entire term of the loan or for part of the term.
Variable Interest Rate: An interest rate on a loan or security that fluctuates over time because it is based on an underlying benchmark interest rate or index.
Credit Counseling: Professional guidance provided by organizations to help consumers manage and repay their debt.
Debt-to-Income Ratio: A personal finance measure that compares the amount of debt you have to your overall income.
Credit Report: A detailed report of an individual's credit history prepared by a credit bureau.
Credit Bureau: An agency that collects and researches individual credit information and sells it for a fee to creditors.
Default: Failure to repay a loan according to the terms agreed upon in the loan agreement.
Bankruptcy: A legal status of a person or other entity that cannot repay the debts it owes to creditors.
Late Payment: A payment made to the creditor after the due date has passed.
Creditor: A person or company to whom money is owed.