Debt can cast a shadow over your financial well-being, affecting your ability to achieve your goals and live a stress-free life. For those feeling trapped in a cycle of debt, a debt management program can be a lifeline. These programs offer tailored strategies to help you regain control of your finances, pay off your debts efficiently, and work towards a debt-free future.
However, it is important to get out of debt as soon as possible to improve your financial situation and reduce stress. In this article, we'll delve into the concept of debt management programs, how they work, their benefits, and how to choose the right one for your financial journey.
Understanding Debt Management Programs
A debt management program (DMP) is a structured financial plan designed to help individuals overcome debt challenges. Nonprofit credit counseling organizations frequently offer DMPs. These agencies collaborate with creditors to negotiate lower interest rates, waived fees, and more manageable repayment terms on your behalf. The primary goal of a DMP is to create a manageable, structured repayment plan that allows you to pay off your debts systematically over a set period of time.
How Debt Management Programs Work
Debt Management Programs (DMPs) are services offered by credit counseling agencies aimed at helping individuals who are heavily indebted to regain control of their finances. The process begins with a thorough analysis of the individual's financial situation, including income, expenses, and total debt. The credit counseling agency then negotiates with creditors on behalf of the debtor to lower interest rates, waive certain fees, or reduce monthly payments.
Once negotiations are complete, the debtor makes a single monthly payment to the agency, which is then distributed among the creditors according to the agreed-upon plan. The goal of a DMP is to help the debtor repay their debts in a manageable and organized way, typically over a period of three to five years. This provides a structured path towards becoming debt-free and can potentially save the debtor a significant amount in interest and fees.
Benefits of Debt Management Programs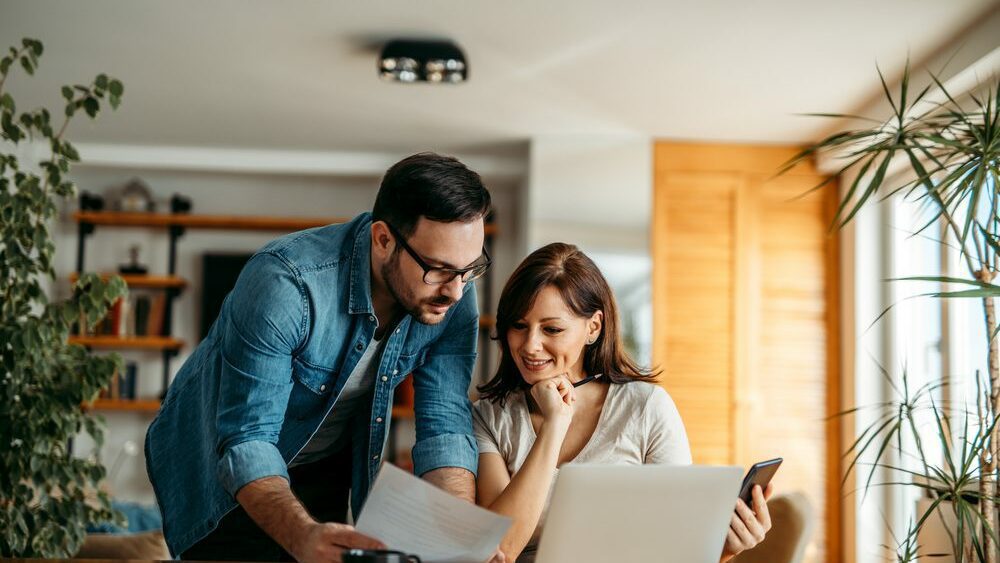 Debt management programs (DMPs) are structured financial plans designed to help individuals repay their debts more effectively and efficiently. These programs are typically offered by nonprofit credit counseling agencies and can provide several benefits to individuals struggling with debt. Here are some of the potential benefits of debt management programs:
Consolidated Payments: With a DMP, you make a single monthly payment to the credit counseling agency, which then distributes the funds to your creditors. This simplifies the payment process, making it easier to manage multiple debts.
Lower Interest Rates: Credit counseling agencies often negotiate with creditors to reduce interest rates, which can significantly lower the overall cost of repaying your debts. This can help you pay off your debts faster.
Reduced Monthly Payments: Lower interest rates and negotiated repayment terms can lead to reduced monthly payments, making it more manageable for you to meet your financial obligations.
Structured Repayment Plan: DMPs provide a structured plan for repaying your debts within a specific timeframe, helping you stay on track and focused on your financial goals.
Creditors' Cooperation: Creditors are generally more willing to work with credit counseling agencies and individuals on DMPs, as these programs demonstrate a commitment to repaying the debt.
Elimination of Fees: Many creditors are willing to waive late fees and over-limit charges for participants in DMPs, further reducing the overall debt burden.
Avoidance of Bankruptcy: DMPs can provide an alternative to filing for bankruptcy, which can have serious long-term implications for your credit and financial well-being.
Financial Education: Most credit counseling agencies offer financial education and budgeting resources to help you develop better money management skills. This knowledge can empower you to avoid falling into debt again in the future.
Credit Score Improvement: While enrolling in a DMP might initially have a small negative impact on your credit score, as you make consistent payments and reduce your debt, your credit score may improve over time.
Choosing the Right Debt Management Program
Choosing the right Debt Management Program requires careful consideration and research. It is important to understand your financial situation, needs, and goals before deciding on a program. Look for a program that offers comprehensive services, including budget counseling, and debt and money management classes.
Ensure that the program is accredited and has certified counselors who can provide guidance and support throughout the process. Check for any fees associated with the program and read reviews or testimonials from previous clients to gauge the effectiveness of the program. Lastly, consider the level of customer service and support the program provides, as you will need guidance throughout the process.
Conclusion
A debt management program can be a powerful tool for individuals seeking relief from the burden of debt. By negotiating lower interest rates, reducing fees, and creating a structured repayment plan, DMPs provide a clear path to financial freedom. The combination of lower interest costs, simplified payments, and professional guidance sets you on a course to regain control of your finances and work towards a debt-free future. If you're struggling with debt and looking for a strategic approach to paying off your obligations, a debt management program may be the lifeline you need to achieve lasting financial well-being.
FAQs

What is a Debt Management Program?
A Debt Management Program (DMP) is a structured repayment plan set up by a credit counseling agency. It consolidates your unsecured debt into one monthly payment, which is then disbursed to your creditors on your behalf. The goal is to help you pay off your debt faster and at a lower interest rate.
How can a DMP guide me to a debt-free life?
Through a DMP, you make a single, consolidated monthly payment, which simplifies your finances. The agency also negotiates on your behalf for lower interest rates and to have fees waived, making it easier to pay off your debt faster. In addition, you receive financial education and budgeting advice to help you manage your finances better in the future.
Does a DMP affect my credit score?
Participation in a DMP can initially lower your credit score as you close credit accounts. However, over time, as you consistently make payments and reduce your debt, your credit score is likely to improve.
What type of debt can be included in a DMP?
Unsecured debts, like credit cards, personal loans, medical bills, and some types of student loans, can be included in a DMP. Secured debts, like mortgages or auto loans, are not included.
How long does a DMP usually last?
Most DMPs last between three and five years. The length of your plan will depend on the amount of your debt, your creditors, and how much you can afford to pay each month.
Can I still use my credit cards while on a DMP?
No, all credit accounts included in your DMP will be closed. This is to ensure you don't accumulate more debt while trying to pay off your existing debt.
What happens if I can't make a monthly payment?
If you have a financial hardship and can't make a payment, contact your credit counseling agency immediately. They can discuss your situation with your creditors and perhaps arrange a solution.
Will my creditors stop calling me if I join a DMP?
After three consecutive payments through the DMP, most creditors will stop calling. However, this can vary from creditor to creditor.
Is a DMP the same as bankruptcy or debt settlement?
No, a DMP is not the same as bankruptcy or debt settlement. A DMP restructures your debt and provides you with a plan to pay it off in full. In contrast, bankruptcy and debt settlement involve negotiating to pay less than what you owe or discharging your debts altogether.
How can I find a reputable credit counseling agency for a DMP?
Look for an agency that is a member of the National Foundation for Credit Counseling (NFCC) or the Financial Counseling Association of America (FCAA). These organizations have strict standards for their members. Also, check the agency's rating with the Better Business Bureau and look for any complaints filed against the company.
Glossary
Debt Freedom: A state where an individual or entity has no outstanding debt.
Debt Management Program (DMP): A planned method of repaying debts, which often involves reducing monthly payments to a level the debtor can afford.
Credit Counseling: A service that provides advice on how to manage debts and create a budget, often a prerequisite before enrolling in a DMP.
Debt Consolidation: The process of combining multiple debts into a single payment, often through a personal loan or a balance transfer credit card.
Creditor: The entity that lends money or extends credit to another entity.
Debtor: The entity that owes money to a creditor.
Interest Rate: The proportion of a loan that is charged as interest to the borrower, typically expressed as an annual percentage of the loan balance.
Credit Score: A numerical expression based on an individual's credit history that represents their creditworthiness.
Budget: An estimate of income and expenditure for a set period of time.
Credit Report: A detailed report of an individual's credit history, used by creditors to assess creditworthiness.
Financial Literacy: The ability to understand and use various financial skills, including personal financial management, budgeting, and investing.
Bankruptcy: Legal status for a person or entity that cannot repay the debts it owes to creditors.
Installment Loan: A loan that is repaid over time with a set number of scheduled payments.
Revolving Credit: A type of credit that does not have a fixed number of payments, such as credit cards.
Principal: The original sum of money borrowed in a loan, or put into an investment.
Secured Debt: Debt that is backed or secured by collateral to reduce the risk associated with lending.
Unsecured Debt: Debt that is not backed by collateral.
Loan Term: The amount of time you're obligated to make payments on a loan until the principal amount is paid off.
Debt Settlement: A negotiation process where a debtor and creditor agree on a reduced balance that will be regarded as payment in full.
Credit Utilization Ratio: The number of outstanding balances on all credit cards divided by the sum of each card's limit, used to assess creditworthiness.