Navigating the realm of health insurance can be a daunting task, given the multitude of options available. Selecting the best health insurance company is not just about the cost, but also about the coverage, customer service, and overall reliability. This guide will delve into some of the best health insurance companies in the market today, evaluating them based on a variety of factors to help you make an informed decision about your healthcare needs.
United American Insurance
United American Insurance offers various insurance products, including Medicare Supplement Insurance, life insurance, and supplemental insurance for cancer, accident, and critical illness. They emphasize four core values: stability, service, quality, and commitment, and their whole life insurance policies feature premiums that never increase. The company collaborates with both local and home office agents to sell its policies.
United American Insurance operates nationwide, providing guaranteed renewal for Medicare supplemental policies as long as monthly premiums are paid on time. They offer a range of Medicare supplement policies, and their accident and critical illness policies provide different types of coverage options.
Customers appreciate the flexibility and acceptance of United American Insurance by various healthcare providers.

Cigna Tel-Drug Insurance
Cigna is a prominent health insurance company known for its extensive range of healthcare and insurance services. With a strong presence in the United States, Cigna has established itself as a major player in the healthcare industry. The company offers a wide array of health insurance plans, including individual and family coverage, as well as employer-sponsored plans.
One notable aspect of Cigna is its emphasis on customer satisfaction. The company aims to provide a positive experience for its policyholders through accessible customer service and user-friendly online tools. Additionally, Cigna often partners with healthcare providers to create networks that offer high-quality care to its members.
This collaborative approach ensures that policyholders have access to a broad network of healthcare professionals and facilities, enhancing the overall value of their insurance coverage.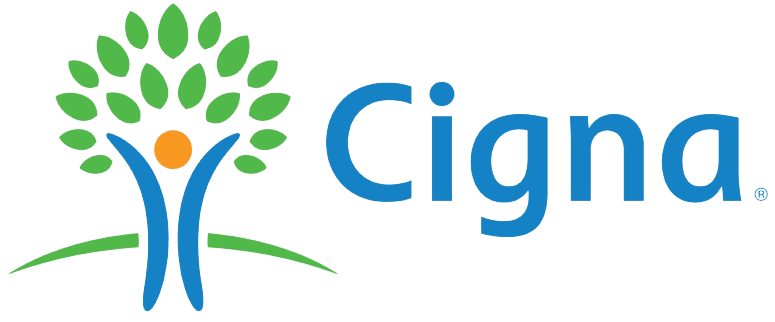 IHC Health Solutions
IHC Health Solutions is a health insurance provider that offers short-term health insurance plans to individuals seeking temporary coverage.
One of the notable aspects of IHC Health Solutions is its focus on short-term health insurance. These plans are designed for individuals who may be in transitional periods, such as recent graduates, those between jobs, or individuals waiting for employer-sponsored coverage to begin. Short-term plans typically offer lower premiums but come with limited coverage compared to long-term health insurance options. It's essential for potential customers to carefully review the details of these plans to ensure they meet their specific healthcare needs.
Customer reviews reflect a mixed sentiment about IHC Health Solutions. While the company has an overall positive rating, the feedback from customers varies widely.

Humana RightSource RX
Humana RightSource RX specifically offers prescription drug services, often referred to as a pharmacy benefit manager (PBM). PBMs play a crucial role in the healthcare industry by managing prescription drug plans on behalf of health insurers and employers. They negotiate drug prices with pharmaceutical manufacturers, process claims, and facilitate the distribution of prescription medications to plan members. Humana RightSource RX is part of Humana's commitment to providing comprehensive healthcare solutions, including prescription drug coverage, to its members.
It also offers tools and resources to help customers find healthcare providers, estimate costs, and manage their health.

Oxford Health Plans
Oxford Health Plans is a health insurance provider that operates as part of the UnitedHealthcare network. The company offers a range of health insurance options, including Medicare, Medicaid, dental, vision, and life insurance, primarily catering to employers and residents in New York, New Jersey, and Connecticut.
Oxford Health Plans is known for simplifying the process of adding insurance coverage to benefits packages for brokers, streamlining management for employers, and offering comprehensive healthcare options for members.
The company offers four main network options, each designed to cater to specific needs and preferences: Metro, Freedom, Liberty, and Garden State. These networks provide varying levels of access to healthcare providers and facilities. Additionally, Oxford Health Plans offers an Oxford Benefit Management system, encompassing dental, vision, and employee life insurance plans, which vary in benefits from Basic to Premier.

Blue Cross Blue Shield of Florida
One notable benefit for BCBS plan members is the option to join Blue365, which provides free health and wellness discounts. These discounts encompass various categories, including fitness products like Fitbit, as well as offerings in hearing and vision, such as Target Optical, and meal boxes from Freshly. This additional perk can be attractive for policyholders seeking cost-effective ways to maintain their health and well-being.
BCBS also offers a unique advantage of access to healthcare services worldwide through Blue Cross Blue Shield Global Core, covering more than 200 countries. This global reach can be beneficial for members who may require medical care while traveling or residing abroad.
In the realm of health insurance marketplace options, BCBS is a prominent player, offering a range of plans, including preferred provider organization (PPO) plans. PPO plans are not as common in the marketplace compared to health maintenance organization (HMO) and exclusive provider organization (EPO) plans.

Kaiser Permanente
One aspect that stands out is the company's multi-tiered health plans, which cater to various needs and budgets. These plans come with varying premiums, deductibles, and co-pays, allowing customers to choose coverage that aligns with their financial situation and healthcare requirements.
A significant point of contention, however, is the customer experience. Several reviews point to long wait times for appointments, both in-person and virtual, which can be particularly frustrating for those in need of prompt medical attention. Additionally, some customers have expressed dissatisfaction with Kaiser Permanente's vaccine distribution, often finding the company lagging behind in acquiring vaccines like the flu shot.

Health Net
Health Net is a health insurance company that primarily operates in Arizona, California, and Colorado. They offer a range of health insurance plans, including HMO and PPO options, giving consumers the flexibility to choose the plan that best suits their needs. Health Net is affiliated with the Affordable Care Act (ACA) Health Insurance Marketplace, making it an option for those looking for lower-cost insurance and the possibility of using tax credits to cover premiums.
One common theme in customer reviews of Health Net is dissatisfaction with customer service. Many customers report long wait times and difficulties in getting their issues resolved. Additionally, some customers express frustration with billing problems, including unexpected charges and difficulties in getting incorrect charges corrected.

Aetna
Aetna CVS Health provides free or low-cost MinuteClinic services seven days per week, making it the best health insurance provider for same-day care for minor issues.
Aetna Health Insurance stands out for its accessibility and convenience, particularly through its coverage for MinuteClinic visits. With Aetna, policyholders can enjoy the convenience of accessing a range of medical services without incurring high costs. MinuteClinic visits are readily available with the option to schedule appointments online, offering flexibility with seven-day-per-week availability.
This feature can be especially appealing for those seeking immediate care or prescriptions, potentially serving as a cost-effective alternative to more time-consuming urgent care or emergency room visits.

Anthem
Anthem is a prominent national insurance company with a widespread presence across the United States. Known under different names depending on the state, Anthem offers a range of health insurance policies, catering to individuals and families. They also provide options to add dental, vision, and life insurance coverage to their policies, offering customers a comprehensive insurance package.
One notable feature of Anthem is its inclusion of disability benefits in its offerings. This can be a crucial safety net for policyholders who may become incapacitated due to illness, providing financial support during challenging times. Anthem strives to offer reasonably priced plans, with some policies available for less than $100 per month.
However, it's essential to consider that some of these plans may come with high deductibles, which could impact out-of-pocket costs.

United Health Care
UnitedHealthcare is one of the largest healthcare carriers in the United States, covering approximately 70 million Americans and making significant contributions to medical research. They offer a wide range of plan options for individuals, families, and employers, providing flexibility to meet various healthcare needs.
UnitedHealthcare also extends its services to low-income individuals through Medicaid plans and offers Medicare Advantage plans for seniors seeking comprehensive Medicare coverage.
While UnitedHealthcare offers a broad network of healthcare providers, some customers have reported challenges in finding in-network doctors, leading to unexpected out-of-network costs.

WellCare
WellCare is a health insurance company operating in multiple states, offering a range of health insurance plans, including Medicare Advantage, Medicaid, and Prescription Drug Plans. They provide policyholders with access to an online portal and mobile app for managing their accounts and finding healthcare providers. Additionally, some WellCare plans may offer extra benefits such as dental, vision, and telehealth services, though the availability of these benefits can vary by plan.
WellCare is a health insurance company that has received mixed reviews from consumers. Many customers have expressed frustration with WellCare's customer service. They have reported difficulties in getting assistance, with complaints about language barriers and poor communication. Some customers mentioned that it took a long time to resolve issues or get answers to their questions, which led to dissatisfaction.

What to Look for in Health Insurance
When looking for health insurance, there are several key factors to consider:
1. Coinsurance
Out-of-pocket costs include deductibles and co-payments paid by consumers to healthcare providers.
Under the Affordable Care Act (ACA), out-of-pocket limits apply to almost all health plans, regardless of size or funding.
This rule is applicable to all plans sold through public insurance exchanges.
The only exceptions are "grandfathered plans," which existed when the ACA was enacted and have not changed since.
If a grandfathered plan is revised, it loses its "grandfathered" status and becomes subject to ACA regulations.
2. Co-pays
Co-pays, or co-payments, are fees consumers pay to healthcare providers, such as physicians or hospitals, often at the time of service. While some providers may bill consumers for co-pays, it's essential to note that deductibles represent a form of co-insurance, where the insured individual covers a portion of the insurance cost. Co-payments, on the other hand, represent another form of co-insurance, providing specific payments for different healthcare services.
Routine Visit Co-pays: These fees are paid upfront for routine doctor's appointments.
Prescription Co-pays: Consumers pay a fee or a percentage of the cost of prescription medications, with the insured individual covering the remaining cost, making medications more affordable.
Emergency Visit and Hospitalization Co-pays: Co-pays for hospitalization or emergency services are typically higher than those for routine visits but are still considerably less expensive than paying the entire cost of a medical emergency or hospitalization out of pocket.
3. Deductibles
Deductibles are the amounts consumers must pay out of pocket, either at the time of service or by making payments after receiving a bill from a physician, hospital, or another healthcare provider. Generally, consumers who choose plans will find that they face a higher deductible in exchange for a lower healthcare premium.
4. Out-of-Pocket Max
The ACA sets limits on deductibles, coinsurance, and co-payments, known as the out-of-pocket maximum.
The out-of-pocket maximum is the most a consumer pays in a policy period (usually a year) before the insurance company covers all essential health benefits.
This limit includes deductibles, coinsurance, co-payments, and similar charges, as well as other expenses for qualified medical expenses related to essential health benefits.
The limit does not cover premium payments, balance billing amounts for non-network providers, out-of-network cost-sharing, or spending for non-essential health benefits.
5. Essential Health Benefits
The ACA defines essential health benefits as a set of health care service categories that every health plan must cover in both the individual and small group markets, whether inside or outside the Health Insurance Marketplace. These essential health benefits span at least ten categories:
Ambulatory patient services
Emergency services
Hospitalization
Maternity and newborn care
Mental health and substance use disorder services, including behavioral health treatment
Prescription drugs
Rehabilitative and habilitative services and devices
Laboratory services
Preventive and wellness services and chronic disease management
Pediatric services, including oral and vision care
To be certified and offered on the Health Insurance Marketplace, all health insurance policies must include coverage for these essential health benefits. States expanding their Medicaid programs under the ACA must also provide these benefits to newly eligible Medicaid beneficiaries. States have flexibility in defining their essential health benefits, provided they meet the minimum requirements of the ten categories.
Types of Health Insurance Plans
Health Insurance Marketplace offers five plan levels: bronze (low premiums, high deductibles), silver (slightly higher premiums, lower deductibles), gold (higher premiums, lower deductibles), and platinum (highest premiums, lowest deductibles).
Consider past expenses to choose wisely, as paying higher premiums may lower the deductible. Studies suggest many benefits from silver plans, but most focus on premiums and choose bronze.
Catastrophic Plans
Catastrophic plans cover essential health benefits after reaching the out-of-pocket maximum.
They include three primary care visits with no cost-sharing and full coverage for preventive care.
They are designed for those under 30 or those older with ACA hardship exemption.
Not all can buy them; the ACA Health Insurance Marketplace issues hardship exemptions.
Home Health Care Services Coverage
Health insurance may cover home health care services, including full-time aides, visiting nurses, and home health care equipment.
Long-Term Care Insurance
Long-term care insurance covers extended periods of healthcare services, including personal and custodial care in various settings.
Supports activities of daily living like bathing, dressing, and eating.
Different Types of Health Insurance
HMOs offer healthcare coverage within their networks. You must use in-network providers and get referrals for specialists.
PPOs offer more choice, allowing in-network and out-of-network care, but in-network is cheaper. Out-of-network care may require a referral.
HDHPs offer lower premiums but higher deductibles. They can be paired with HSAs for flexible spending.
Catastrophic insurance covers only emergencies and requires high deductibles. Routine visits and prescriptions aren't included.
Who Buys Health Insurance?
Students under 26 must have their own health insurance. They often get coverage through their schools, with access to student health centers. Some opt for catastrophic insurance.
Employees often get discounted health insurance through their jobs and can also buy it privately or open health savings accounts. They can usually cover spouses and children.
Heads of Families often buy family plans to cover all family members under 26.
Senior Citizens usually have Medicare but often buy extra insurance for healthcare needs not covered by Medicare due to age or medical conditions.
Frequently Asked Questions
Who are the top health insurance providers in the US?
The top health insurance providers in the US are UnitedHealthcare, Anthem, Aetna, Cigna, and Humana.
What are the factors used to rate the best health insurance companies?
Factors used to rate the best health insurance companies include customer service, financial strength, coverage options, cost, and user satisfaction.
How is the financial strength of a health insurance company measured?
The financial strength of a health insurance company is measured using ratings from independent agencies such as AM Best and Standard & Poor's. These ratings indicate the company's ability to pay claims, meet other financial obligations and perform relative to its peers.
Which health insurance company has the highest customer satisfaction?
According to J.D. Power's annual health insurance satisfaction survey, Kaiser Permanente consistently ranks highest in customer satisfaction among health insurers.
How does cost factor into determining the best health insurance companies?
Cost is a significant factor when choosing a health insurance company. This includes both the premium, which is the amount you pay the insurer every month, and the out-of-pocket costs you pay when you receive medical care.
What types of coverage options do the best health insurance companies offer?
The best health insurance companies typically offer a variety of plans to meet different needs, including Preferred Provider Organization (PPO), Health Maintenance Organization (HMO), Exclusive Provider Organization (EPO), and Point of Service (POS) plans.
Are the best health insurance companies the same in every state?
No, the best health insurance company can vary by state because not all insurers offer plans in every state. Always check which companies provide coverage in your specific area.
How can I find out which health insurance companies are best for my specific needs?
You can use online comparison tools, read customer reviews, and consult independent research studies to determine which health insurance company may be best for your specific needs.
Which health insurance company is best for seniors?
UnitedHealthcare is often rated as one of the best health insurance companies for seniors, as it offers a wide range of Medicare Advantage and Medigap plans.
Which health insurance company is best for small businesses?
UnitedHealthcare, Blue Cross Blue Shield and Aetna are often rated among the best health insurance companies for small businesses, offering a variety of group health plans at competitive rates.
Glossary
Premium: The amount of money an individual must pay for their health insurance policy, typically on a monthly basis.
Deductible: The amount of money an individual must pay out-of-pocket for their medical expenses before their insurance coverage begins to pay.
Copayment: A fixed amount an insured individual pays for a covered health care service, usually when they receive the service.
Coinsurance: The percentage of costs of a covered health care service an individual pays after they've paid their deductible.
Out-of-pocket Maximum: The most you could pay in a year for covered services. After reaching this amount, your health insurance will pay 100% of the costs for covered benefits.
Network: A group of doctors, hospitals, and other health care providers that have agreed to provide medical services to a health insurance plan's members at discounted costs.
HMO (Health Maintenance Organization): A type of health insurance plan that usually limits coverage to care from doctors who work for or contract with the HMO.
PPO (Preferred Provider Organization): A type of health insurance plan that contracts with medical providers, such as hospitals and doctors, to create a network of participating providers.
POS (Point of Service): A type of plan where you pay less if you use doctors, hospitals, and other health care providers that belong to the plan's network.
EPO (Exclusive Provider Organization): A managed care plan where services are covered only if you use doctors, specialists, or hospitals in the plan's network (except in an emergency).
Marketplace Plan: A health insurance plan that's purchased through the Health Insurance Marketplace, a service available in every state that helps people shop for and enroll in affordable health insurance.
Catastrophic Health Insurance: Insurance that's designed to provide an emergency safety net for unexpected medical costs.
Medicare: A federal program that provides health coverage if you are 65 or older or have a severe disability.
Medicaid: A state and federal program that provides health coverage if you have a very low income.
Claim: A request made by the insured for insurer remuneration due to loss incurred and covered under the policy agreement.
Health Insurance Broker: A professional who advises clients on health insurance decisions, and helps them purchase the most appropriate coverage.
Health Savings Account (HSA): A type of savings account that lets you set aside money on a pre-tax basis to pay for qualified medical expenses.
Flexible Spending Account (FSA): A special account you put money into that you use to pay for certain out-of-pocket health care costs.
Subscriber: The person who is responsible for payment of premiums, or whose employment is the basis for eligibility for membership in an HMO or other health plan.
Underwriting: The process through which an insurer determines whether, and on what basis, it will accept an application for insurance.
Health services: Health services refer to the wide range of medical, preventive, diagnostic, therapeutic, and support services provided by trained health professionals and practitioners to maintain and improve individuals' health and well-being.
National Association: A National Association is an organized group or body that operates at a national level, representing a specific profession, industry, or cause, with the purpose of promoting common interests, standards, and advocacy.
Insurance commissioners: Insurance commissioners are government officials who oversee and regulate the insurance industry within a specific state or territory. Their primary responsibilities include ensuring consumer protection, maintaining fair pricing, and enforcing insurance laws and regulations.