In the quest for a perfect smile, the journey might not always be aesthetically pleasing. Traditional braces, while effective, can be quite noticeable and uncomfortable. However, the evolution of dental technology has made it possible to achieve a straight, radiant smile without the metal wires and brackets. Welcome to the future of orthodontics – Invisible braces! In this guide, we will delve into the best invisible braces of 2023, allowing you to straighten your teeth discreetly, and maintain your confidence throughout the process. Say goodbye to the traditional braces and welcome the stealth mode of teeth straightening!
Byte
Byte's aligners are designed by certified dentists and orthodontists who monitor progress remotely. The treatment typically takes two to six months, and Byte offers financing options with a 100% approval rate for both all-day and nighttime-only aligners. They also provide a risk-free impression kit, with a refund if the customer isn't a suitable candidate.
The page discusses Byte's pricing, with all-day aligners costing $1,895 and nighttime-only aligners priced at $2,295. The packages include a customized treatment plan, a 3D preview of teeth straightening, aligners, teeth whitener, the HyperByte device, and retainers.
Byte offers various financing plans and accepts payments from health savings accounts (HSAs) and flexible spending accounts (FSAs). There are discounts available for military personnel and students.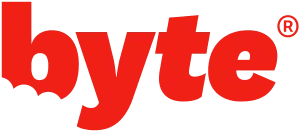 Candid Reviews
Candid is a company offering an alternative to traditional braces with clear, removable aligners. These aligners are custom-made based on thorough dental scans and are delivered to the user's home. Candid allows remote check-ins with dentists through their mobile app and CandidScan box. The service is in-network with several insurers and offers a relatively short six-month average treatment time. However, Candid is not available in all states.
While some users report positive experiences with Candid, including improved smiles, others express concerns about issues with their treatment. Some users mention dissatisfaction with customer service and difficulties in addressing issues with their aligners.
Pricing for Candid's aligners varies depending on individual needs and insurance coverage, with hypothetical cost examples ranging from $3,500 to $7,100 before insurance and from $1,750 to $5,350 after insurance. Candid also offers retainers and teeth-whitening products as part of its services.

SmileDirectClub
SmileDirectClub is a dental care company that offers affordable invisible braces for mild to moderate teeth correction. They provide two payment options: an upfront payment of $2,050 or a payment plan with a $250 deposit and 26 monthly payments of $89. The treatment is personalized by state-licensed dentists or orthodontists, and it typically lasts four to six months. Customers can choose between regular aligners for 22 hours of daily wear or Nighttime Aligners for 10 hours of overnight wear.
The process begins with a 30-second online assessment to determine eligibility. Customers can either order an at-home impression kit or visit a SmileShop for a 3D scan. A treatment plan is created based on the assessment, and aligners are shipped within a few weeks.
Throughout the treatment, customers have access to dental professionals for virtual check-ins and support. SmileDirectClub offers a more affordable alternative to traditional braces, but it may not be suitable for severe dental corrections.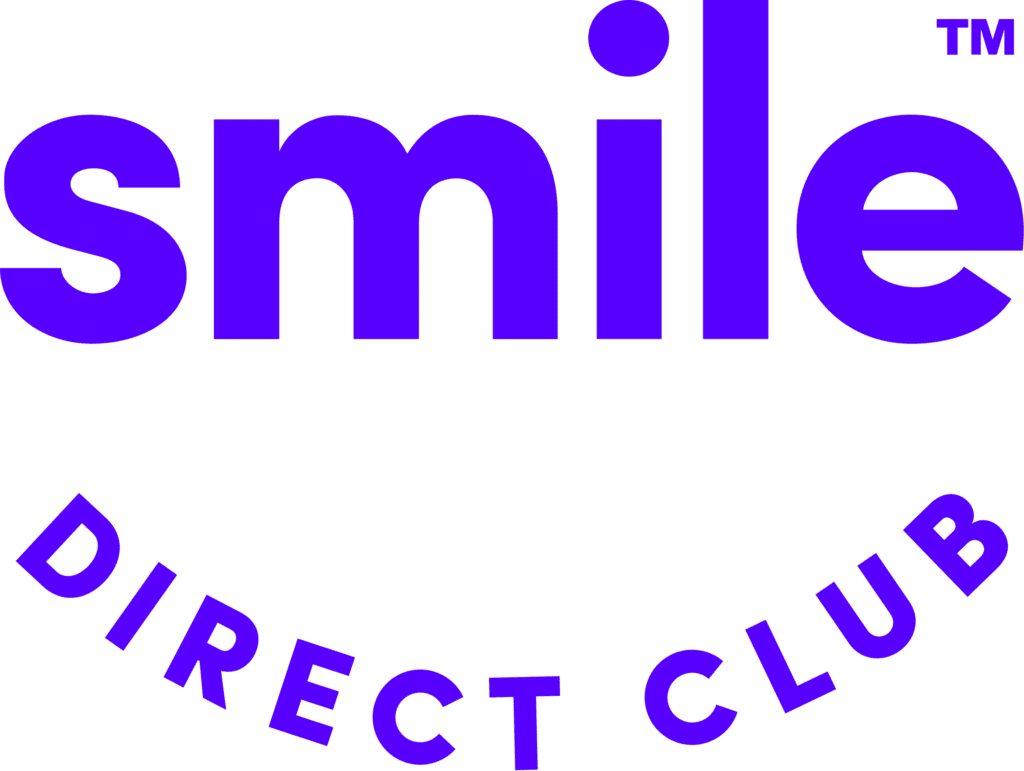 ALIGNERCO
ALIGNERCO offers a solution for straightening teeth without the need for costly orthodontist visits. They provide customized invisible teeth aligners for both daytime and nighttime use, with treatment plans managed remotely by professional orthodontists.
To start the process, customers order a kit and take their dental impressions at home, which they then send back to ALIGNERCO. The company designs a personalized treatment plan and provides handmade aligners that need to be changed every two weeks until treatment completion.
ALIGNERCO's pricing is transparent and offers various payment plans, making their treatments affordable. They offer SmileAdvantage, a one-time payment plan for $1,145, SmileFlex with 12 monthly payments of $110, and SmileFlex Easy with 11 payments of $95 per month and a $275 down payment. Additionally, ALIGNERCO provides NightOnly Clear Aligner treatments starting at $1,345 for a one-time payment option.

Invisalign
Invisalign is a dental treatment that uses nearly invisible plastic aligners to straighten teeth without the need for traditional wires or brackets. Invisalign is suitable for addressing various dental issues, and the treatment typically lasts 12 to 18 months, requiring users to wear aligners for most of the day and change them every one to two weeks.
Pros of Invisalign include the nearly invisible appearance of the aligners and free consultations. It can treat a wide range of dental issues. However, there are no guarantees of success, and Invisalign tends to be more expensive than some competitors.
Users are advised to research and consult with their dentists before choosing Invisalign as a treatment option.

ClearCorrect
ClearCorrect is a dental aligner company that collaborates with dentists to offer teeth straightening services. Their aligners are transparent and durable, resistant to staining and cracking, making them an attractive option for individuals seeking discreet orthodontic treatment. The company provides flexible payment plans, starting at $2,000, making it accessible to a wide range of patients.
The process of getting ClearCorrect aligners begins with an initial scan conducted by your dentist. Afterward, a team of professionals devises a customized treatment plan, which is shared with the patient for approval or modification before commitment. The treatment typically involves periodically changing out retainers to gradually adjust the position of the teeth over time.
In terms of pricing, ClearCorrect offers options that include the Flex plan, allowing payment per aligner with the freedom to halt treatment at any time, or the Unlimited plan, which covers all aligners and retainers for a five-year period, costing between $4,000 to $5,500 for a full treatment.

Easysmile
Easysmile offers professional dental care in conjunction with at-home teeth alignment treatments. Their approach is characterized by high precision in treatment and transparent, step-by-step results that are provided before making any purchase decisions.
They provide invisible braces with two payment options: a one-time payment of $1,890 or a 12-month payment plan at $180 per month. On average, their treatments take around five months to complete. Easysmile uses advanced technology like 3D printers and laser scanners to design clear teeth aligners that are manufactured in the United States.
These aligners are sourced from the same suppliers used by traditional orthodontists but are offered without the typical markup. Additionally, they offer an at-home evaluation kit for $110, which includes everything necessary to create an accurate impression of your teeth.

NewSmile
NewSmile is a company that offers teeth aligners, including both all-day and nighttime-only options. They provide an impression kit that can be used at home, and they offer customers a 3D preview of the expected treatment results.
The pricing for their invisible braces starts at $1,195, and they provide financing options with 100% approval. Monthly payment plans are available, starting at $84 per month for 12 months, with a required $295 down payment. The average treatment duration with NewSmile aligners is four to six months for all-day aligners and eight to 10 months for night-only aligners.
These aligners are made from BPA- and latex-free plastic, with specific wearing instructions: all-day aligners should be worn for 22 hours per day, while night-only aligners require 10 consecutive hours of wear.
SureSmile
SureSmile offers customized orthodontic treatment plans using advanced technology, collaborating with SureSmile doctors to create personalized solutions for patients seeking improved smiles. They offer invisible braces, or clear aligners, as a discreet and comfortable alternative to traditional braces. The aligners are designed to address various dental issues like crooked teeth, overlapping, gaps, overbites, crowding, and underbites.
Patients are required to meet with SureSmile doctors for evaluation and impressions, ensuring a tailored treatment approach.

What are Invisible Braces?
Invisible braces, also known as clear aligners or dental aligners, are transparent retainers designed to gradually straighten and align teeth over time. They offer an excellent alternative for individuals with various dental issues, including crooked teeth, gaps, crowding, overlapping, overbites, underbites, and more. Unlike traditional metal braces, invisible braces are crafted from clear plastic or acrylic materials, making them far less conspicuous. This discreet nature enhances their appeal to those seeking orthodontic treatment without the noticeable appearance of metal wires.
How do clear aligners work?
Clear aligners function by utilizing a series of transparent plastic retainer sets, commonly referred to as trays. These trays are precisely fitted to the patient's teeth and apply gentle, low-pressure force to gradually shift the teeth into their desired positions. Advanced imaging technology assists invisible braces companies in creating personalized treatment plans for each patient, ensuring effective results. Users typically experience minimal discomfort when transitioning to new aligner sets, which are typically replaced every couple of weeks. Some companies incorporate tooth-colored attachments to act as pressure points, directing each tooth's movement. In certain cases, elastics may be utilized to aid tooth alignment.
Clear aligners do's and don'ts
Do:
Soak your aligners once a day.
Brush and floss your teeth each time you remove and insert the aligners.
Be mindful of your snack and food intake while wearing aligners.
Stay hydrated and monitor your progress.
Don't:
Consume excessive caffeinated beverages, as they may stain the aligners.
Leave the trays exposed where they could accumulate bacteria.
Forget to transition to new aligners when the time comes.
Smoke, as it can lead to discoloration of the aligners.
It's essential to wear clear aligners for at least 20 to 22 hours daily for effective results. They can be removed for eating, brushing, and flossing but should be avoided while consuming staining liquids like soda, coffee, or tea. Additionally, refraining from hard candies, crunchy foods, and gum helps prevent plaque buildup.
Some individuals using clear aligners unintentionally experience weight loss due to the inconvenience of removing aligners for snacks, often humorously referred to as the "Invisalign diet." Clear aligner companies may also offer nighttime aligners for added convenience, though these may require more time to achieve desired results.
Clear aligners vs. braces
Both clear aligners and traditional braces are effective at correcting dental misalignments such as crooked teeth and misaligned bites. Clear aligners are favored by busy professionals and young adults with mild to moderate dental issues due to their cost-effectiveness, ease of use, and discreet appearance. Unlike braces, which consist of wires and brackets, clear aligners are made of transparent retainers, eliminating the need for frequent in-office adjustments. While traditional braces may need to be worn for years, clear aligner treatment typically takes only a few months. Additionally, clear aligners offer better hygiene and allow individuals to enjoy a broader range of foods during treatment.
However, clear aligners may not be suitable for extensive teeth straightening or severe alignment problems. In such cases, traditional braces, including metal or ceramic braces, are usually recommended to achieve comprehensive corrections.
| Clear aligners | Traditional braces |
| --- | --- |
| Average cost: $1,850 to $5,000 | Average cost: $3,000 to $8,000 |
| Treatment duration: 6 to 18 months | Treatment duration: 16 to 24 months |
| Hardwire installation: No | Hardwire installation: Yes |
| Mild to moderate corrections: Yes | Mild to moderate corrections: Yes |
| Severe corrections: No | Severe corrections: Yes |
| Discreet and removable: Yes | Discreet and removable: No |
How to Straighten Teeth at Home
Straightening teeth at home using invisible braces is a straightforward process. Following your initial consultation, an orthodontic specialist will devise a treatment plan and provide you with invisible braces. The duration of orthodontic treatment can vary, lasting from a few months to up to a year, depending on your individual plan. After achieving straight teeth, there are essential post-care steps to follow. Here's an overview of the typical process:
Consultation: The first step in at-home teeth straightening is to determine your eligibility for invisible braces. Many invisible braces providers begin with an online questionnaire, assessing the severity of issues such as crowding, spacing, and bite problems, as well as any prior dental work.
Fitting: While some companies may require an in-office visit and X-rays for dental impressions, many top-notch invisible braces providers offer at-home impression kits. These kits allow you to create impressions at home and send them back to the company.
Evaluation: Dental impressions are usually digitized and 3D-printed. An orthodontist then evaluates your mouth's impression and devises a customized treatment plan for your review. If you approve of the plan, a series of clear aligners (referred to as trays) will be shipped to you within a few weeks.
Orthodontic Treatment: Each clear aligner is typically worn for about two weeks before transitioning to the next tray in the series. To achieve the best results, clear aligners should be worn for approximately 22 hours per day. While most invisible braces treatments span from six to 18 months, you may start noticing improvements in misaligned teeth within a month. Cleaning the aligners is simple and can be done with a mild soap-and-water solution or peroxide.
Aftercare: After completing your alignment treatment, the company will send you a post-care retainer to prevent your teeth from reverting to their previous positions. Removable retainers suitable for nighttime wear are available, or you can opt for a permanent retainer, a small strip of metal affixed to the back surface of your teeth.
Invisible Braces Pros and Cons
Here are some advantages and disadvantages to consider when opting for invisible braces:
Pros:
Typically more comfortable and aesthetically pleasing than traditional metal braces.
Convenient treatment method that can be managed from the comfort of your home.
Removable for everyday activities like eating and brushing.
Low-maintenance removal and cleaning.
Cons:
May require additional attachments to reposition misaligned teeth.
Need to be removed while eating and drinking.
Regular tray changes are usually necessary.
May not always be effective for extensive alignment issues.
Frequently Asked Questions
What are the best invisible braces of 2023?
Some of the top-rated brands for invisible braces in 2023 include Invisalign, SmileDirectClub, Byte, and ClearCorrect. They are known for their effectiveness, comfort, and convenience.
How do invisible braces work to straighten teeth?
Invisible braces work by using a series of custom-made, clear aligners to gradually shift your teeth into their correct position. These aligners are designed through 3D technology and each set is slightly different, moving your teeth incrementally.
How long does it generally take to straighten teeth with invisible braces?
The duration of treatment depends on the complexity of the case. On average, it can take anywhere between 6 to 18 months. However, some brands like Byte offer accelerated treatment plans that can show results in as little as 3 months.
Are invisible braces suitable for all ages?
Yes, invisible braces can be used by both teenagers and adults. However, they are not recommended for children whose teeth are still growing.
How often do I need to wear my invisible braces?
For optimal results, it's recommended to wear the clear aligners for 20-22 hours a day, removing them only for eating, drinking anything other than water, and brushing your teeth.
Are invisible braces painful to wear?
Some discomfort is expected when you first start using a new set of aligners as your teeth begin to shift. However, many users report that this discomfort subsides after a few days.
Can I eat while wearing my invisible braces?
No, it's recommended to remove your aligners when eating or drinking anything other than water to prevent them from becoming stained or damaged.
How often do I need to change my aligners?
Typically, you will need to change to a new set of aligners every one to two weeks. Your orthodontist will provide a specific plan based on your individual needs.
How much do the best invisible braces of 2023 cost?
The cost of invisible braces varies depending on the brand and the complexity of your case. On average, they can range from $1,800 to $8,000.
Can I see what my teeth will look like after treatment beforehand?
Yes, most companies use advanced 3D technology that allows you to view your treatment plan and see a rendering of what your teeth will look like after the treatment.
Glossary
Invisible Braces: Orthodontic devices that are transparent or teeth-colored, making them less noticeable than traditional braces. They work to align and straighten teeth.
Clear Aligners: A type of invisible braces that are removable devices, custom-made to fit the teeth and gradually shift them into a proper position.
Invisalign: A popular brand of clear aligners known for their effectiveness and convenience.
Orthodontics: A branch of dentistry dealing with the correction of misaligned teeth or jaws.
Malocclusion: A condition where the upper and lower teeth do not meet properly, often corrected with braces.
Retainers: Devices usually used after braces, to hold teeth in their new position while the surrounding gums adjust.
Ceramic Braces: A type of invisible braces made of ceramic materials that blend with the color of the teeth.
Lingual Braces: Invisible braces placed on the inside (lingual side) of the teeth.
Orthodontist: A dentist who specializes in diagnosing and treating malocclusions and teeth irregularities.
Digital Impressions: A modern, comfortable way of making a precise 3D model of the teeth and oral tissue, often used for creating invisible braces.
Treatment Plan: A detailed plan created by the orthodontist outlining the steps needed to align the patient's teeth.
Teeth Crowding: A condition where there isn't enough space for all the teeth to fit normally, often corrected with braces.
Overbite/Underbite: A malocclusion where the upper teeth significantly overlap the lower teeth (overbite) or vice versa (underbite), often corrected with braces.
Teeth Whitening: A cosmetic dental procedure to lighten teeth and remove stains and discoloration.
Adjustment: The process of periodically tightening or adjusting braces to continue moving the teeth to their desired position.
Bonding: The process of attaching braces to the teeth using a special adhesive.
Interproximal Reduction (IPR): A procedure where minor amounts of enamel are removed to create space for tooth movement.
Dental Wax: A soft material that can be placed over braces to prevent them from causing discomfort to the mouth.
Attachments: Small, tooth-colored dots of dental bonding placed on teeth to help aligners grip and move the teeth.
Accelerated Orthodontics: Modern methods that reduce the time needed for orthodontic treatments, potentially applicable to some invisible braces treatments.
Invisible aligners: Invisible aligners are clear, removable dental devices used to straighten teeth as an alternative to traditional metal braces. They are custom-made to fit over the teeth and gradually shift them into their correct position.
Invisible braces cost: The term "invisible braces cost" refers to the amount of money required to purchase and maintain invisible braces, a type of orthodontic device used to straighten and align teeth in a manner that is less noticeable than traditional metal braces.
Free teeth whitening kit: A complimentary package that includes products or tools specifically designed to improve the color and brightness of your teeth, typically containing whitening gel, mouth trays, and sometimes LED lights or strips.
Dental professional: A dental professional is a licensed individual who works in the field of dentistry, which includes dentists, dental hygienists, dental assistants, and dental technicians. Their duties involve diagnosing, preventing, and treating issues related to oral health.
Invisalign treatment: Invisalign treatment is a dental procedure that uses clear, removable aligners to straightly align the teeth over time. It is an alternative to traditional metal braces and is typically used for patients with mild to moderate spacing or crowding issues.