As the world becomes increasingly digital, the need for high-quality home security systems is more paramount than ever. With countless options available in the market, it can be difficult to determine which one will best suit your needs. This article will detail the best home security systems of 2023, meticulously comparing their features, performance, user-friendliness, and pricing to help you make an informed decision. Whether you're looking for something basic to protect your home or a more sophisticated system with smart home integration and advanced surveillance features, we've got you covered.
ADT
ADT offers home security and alarm systems with features like entry sensors, motion detection, smoke alarms, and leak detectors to protect homes from intruders and environmental disasters. The company also provides professionally installed systems with options for video monitoring and smart-home automation.
ADT offers various home security packages with monthly costs ranging from $28.99 to $57.99, along with equipment costs and installation fees. The page also highlights that ADT contracts typically require a 36-month monitoring agreement and a 60-month commitment for financing equipment.
Customers have varying experiences with ADT, with some praising its reliability while others express concerns about the coverage and customer service. ADT offers different packages to cater to customers' security needs, along with options for financing equipment.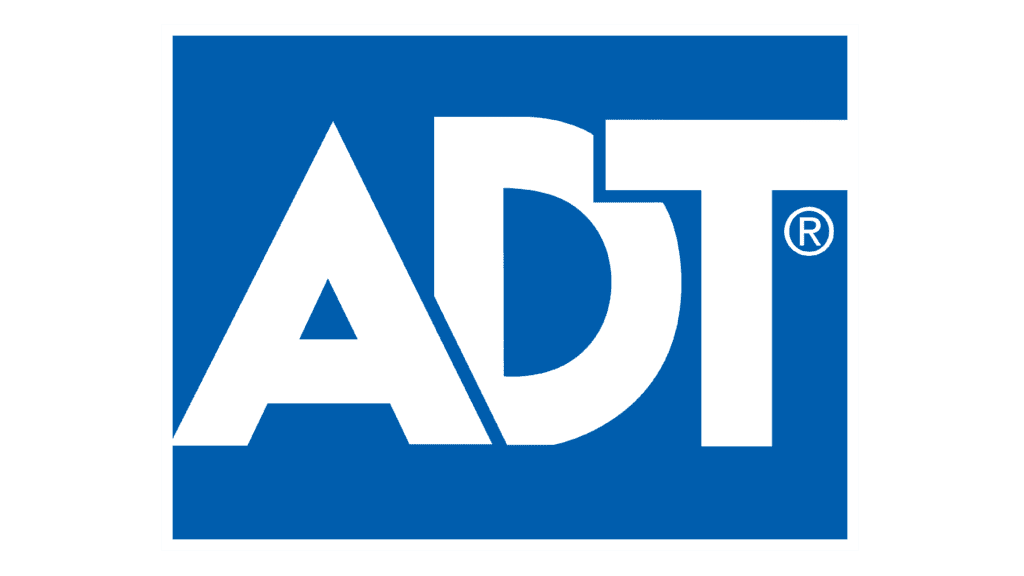 Vivint
Vivint offers integrated home security systems that include outdoor and indoor cameras, doorbell cameras, security sensors, smart locks, and smart devices for lighting and temperature control. These systems require professional installation and come with 24/7 professional monitoring.
The company's equipment options are extensive, including features like outdoor cameras with motion-activated speakers, indoor cameras with motion detection and notifications, doorbell cameras with anti-package theft technology, and smart locks with customizable access codes.
Vivint offers several package options with varying equipment and pricing. The starter kit includes a smart hub, flood/water damage sensor, and break-in security sensors, while premium packages offer additional devices like doorbell cameras, outdoor cameras, smart locks, and more.

Frontpoint
Frontpoint offers professional monitoring and app-based control, allowing customers to customize their security systems. Frontpoint systems are designed for easy DIY installation, and they offer a 30-day risk-free trial period.
Frontpoint's security packages include the central Hub and Keypad, door and window sensors, motion sensors, and more. Their monitoring costs $49.99 per month and comes with features like crash-and-smash protection, remote access, and mobile alerts. The equipment is compatible with Amazon Alexa, Google, Siri, and Z-Wave for home automation.

Vector Security
Vector Security offers a range of electronic security services for residential, commercial, and multisite customers, including security consultations, installation, monitoring, and service. Vector Security boasts nearly 400,000 customers and offers three home security packages, with varying levels of wireless technology and equipment options.
Customers frequently praise the service technicians for their professionalism and expertise. The company's strong warranty, support for home automation, and wide range of equipment options also receive positive mentions. However, some customers express dissatisfaction with the cancellation policy and mention that Vector Security may not be available in all states.

Blue by ADT (now ADT Self Setup)
Blue by ADT, now known as ADT Self Setup, offers a DIY home security system with access to ADT monitoring.
The system uses Google Nest cameras with facial recognition AI to reduce false alarms. Installation experiences vary, with some finding it easy and others facing difficulties.
Reviews from customers indicate a mixed satisfaction level. Some appreciate the system's ease of use, while others encounter issues with equipment functionality and customer service. ADT Self Setup offers a six-month money-back guarantee but may not be the best choice for those seeking extensive device integrations.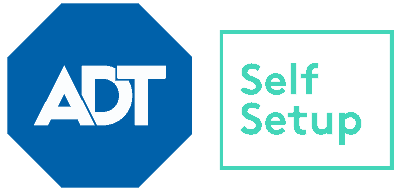 SimpliSafe
SimpliSafe designs security systems that are easy to install without drilling or tools, offering a wide range of sensors and security cameras. SimpliSafe also emphasizes its 24/7 alarm monitoring without long-term contracts, making it more affordable than traditional security companies. Customers can customize their packages, but there are upfront equipment costs.
Some customers highlight the ease of setup and reliability of SimpliSafe, while others express dissatisfaction with issues like camera performance and battery life.

Cove
Cove offerings include a 60-day trial period, one of the longest in the industry, allowing customers to try out their products risk-free. Unlike some other security companies, Cove does not require long-term contracts, and their basic monitoring plan starts at just $17.99 per month, making it an affordable option for consumers looking to protect their homes with minimal investment.
Cove offers two main plans: the Basic plan and the Plus plan. The Basic plan includes features such as 24/7 monitoring, smash-and-grab protection, InstaText alerts, cellular service, and more. It also comes with a one-year equipment warranty. On the other hand, the Plus plan includes all the features of the Basic plan along with additional benefits like a lifetime equipment warranty, smartphone control, camera support, voice control with Alexa and Google Home, 7+ days of free video storage, and a $5/month equipment reward that accumulates over time.

Alder Security
Alder Security is a company that specializes in providing easy-to-install home security systems with a focus on simplicity and quick response times. They emphasize a plug-and-play design, allowing homeowners to set up the system themselves without the need for rewiring or drilling.
Alder offers 24/7 monitoring based in the U.S. and includes safety features like smoke and carbon monoxide detectors, flood and freeze sensors, and medical alert pendants that send instant alerts to your phone. The company also boasts an average response time of 3.4 seconds or less for emergency situations.
While Alder Security offers fast response times and DIY installation options, there are some notable drawbacks. Customers have reported difficulties with the cancellation process, describing it as challenging and frustrating.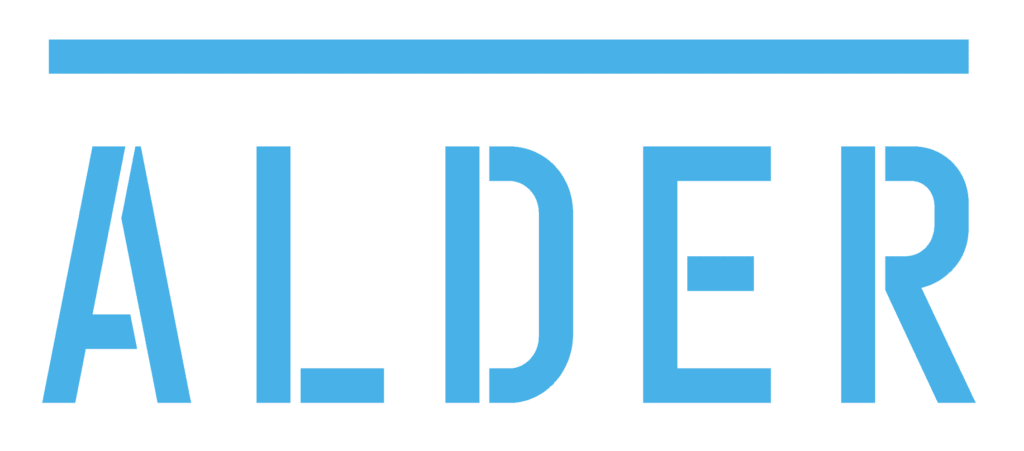 Ring
Ring's equipment is easy to install and offers plans with or without professional monitoring. Security kits range from $199.99 to $379.99, and the available monitoring options are Basic, Plus, and Pro, with prices starting at $3.99 per month.
In terms of installation, Ring emphasizes DIY setup, with users simply needing to sign up for the app and register their Ring Alarm base station. The page compares Ring to other home security companies, highlighting its strengths in video quality and affordability.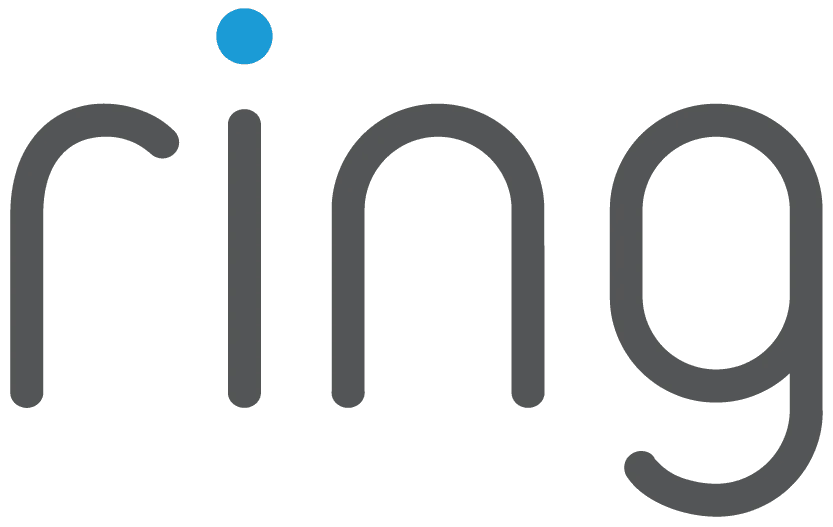 CPI Security Systems
CPI Security Systems offerings include a range of security equipment such as indoor and outdoor cameras, door/window sensors, glass-break detectors, and doorbell cameras. They also provide a mobile app called inTouch, allowing customers to remotely control their security systems.
While CPI Security offers high-tech security equipment and warranties, there are some drawbacks. They have a no-return policy, which means customers can't return their equipment, and they require lengthy contracts.
In terms of pricing, monitoring rates are not listed on their website, so customers need to request a quote for specific pricing information. CPI Security also offers a "no false alarm guarantee," ensuring that customers won't be charged for false alarms. Additionally, they have equipment warranties available for replacement parts.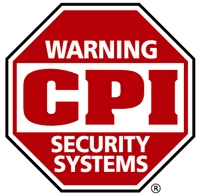 Home Security System Buyers Guide
With so many options and new technologies available, choosing a security system can feel daunting. If you don't know where to start, follow these steps to find the right security system for you.
1. Decide if you want professional monitoring
Whether or not you want monitoring will affect most of your other choices when picking a home security system, so it's good to decide what you want early on.
Professionally monitored home security systems connect to response centers that dispatch emergency responders when an alarm is triggered. Depending on your subscription terms, operators can contact the police, fire department or medical services to ensure the appropriate response.
With an unmonitored system (sometimes called a "self-monitored" system), there's no monitoring center watching for an alert from your security system. Your alarm can still make noise when triggered and send alerts to your phone when the sensors detect something, but it's up to you to contact first responders. The upside to self-monitoring is that it can help you avoid monthly fees.
Here are some tips on who each type of system is best for:
Unmonitored alarm systems are better for people on a budget, and they might work well enough if someone in your household can consistently monitor the system and respond to alerts in an emergency. They're not as useful if you panic in high-stress situations or don't consistently check your phone, though.
Monitored alarm systems provide an extra layer of security when you're away from home or asleep, so they're a better option for people who feel safer with a professional watching for alerts 24/7. You'll likely need to pay a monthly fee for this service, though, and your contract may require a multiyear commitment.
2. Evaluate your connection options
There are two main ways home alarm systems communicate with the outside world:
Nationwide cellular networks: Cellular security systems may require professional installation, but they need little upkeep. With a battery backup, the system can even work during power outages. However, the cellular signal might not be strong enough to be effective, depending on where you live.
Home Wi-Fi networks: These systems are easier to install and easier to take with you if you move. However, they might not work during power failures. In larger homes, the signal also might not cover all rooms.
Many top home security cameras are wireless and run on a cellular network connection, making them ideal for remote locations without Wi-Fi access. Hard-wired cameras are another option — though they require cables for power and video transmission, they provide reliable high-definition video that's less susceptible to interference.
If you have a large house, make sure your Wi-Fi is strong enough to reach devices in every room. If it's not, consider getting a wired system (or installing some boosters to strengthen your Wi-Fi signal).
Residential security cameras typically use 128-bit or 256-bit AES encryption, which is versatile and easy to work with but can still be hacked. The California Bureau of Security and Investigative Services recommends choosing an alarm company that provides "firmware, an encrypted network, or a strong firewall to prevent hackers from obtaining access to your video feed." Otherwise, you risk cyber intrusions.
3. Consider how it will be installed
Home security systems have two common installation options: professional or do-it-yourself (DIY). If you purchase a wireless home security system, you usually have the option to set it up yourself. Most hard-wired systems require professional installation.
Which type of installation is best? It depends on the following:
How handy are you? Installing a wired security system requires some drilling and home modifications, and even wireless systems can require a little elbow grease. Those who are allergic to ladders and screwdrivers might be better off with a professionally installed system.
What's your schedule like? It's not difficult to set up your own system, but it can be time-consuming. If you value your personal time, it might be worth paying a professional to install your system in a few hours while you work on things you'd rather be doing.
How big is your house? Larger homes are often good candidates for professional installation. (Running around installing sensors in a dozen rooms may not be a good use of your time.) On the other hand, an apartment should be an easy DIY job.
As you can see, there are advantages and disadvantages to both types of installation. A DIY home security system is a great choice for renters because it's portable. Plus, you can often get one with a short-term contract or no obligation. The best DIY home alarms are also generally less expensive than those that require a professional technician to install, but many homeowners feel safer with a wired system.
Some also consider hard-wired security systems more reliable since their peripheral devices don't require batteries to operate. However, they can still be disabled during a power outage or by a thief with scissors.
4. Prioritize what equipment and features you want most
Some home security companies only sell equipment piece by piece, while others offer bundled packages. Most companies offer a little bit of both, but the right combination of equipment for you depends on your personal security goals.
Someone in a 12th-floor studio apartment will likely have very different equipment needs than someone in a large home out in the country. Think about your home and what it will take to protect it from intruders as you shop.
Most packages come with at least a base station, entryway sensors, and motion detectors, plus some yard signs and stickers. Of course, the more devices and features you want — like surveillance cameras, video doorbells, smart locks, motion sensors, glass-break sensors, and other equipment — the more the system usually costs.
For example, high-tech extras like touch screens and vanishing sensors cost extra — sometimes up to $300 or more. A package with video monitoring will likely cost more because you'll need the features to stream and store footage.
If you're not sure exactly what you need, look for a system that's expandable so you can add to it in the future.
5. Compare home security company reviews
Reading alarm system reviews is the best way to find out what to expect from a company before you sign up for service. Home security customers are usually vocal about unfair fees and durability issues in reviews.
By reading home security service reviews, you can also learn more about a company's monitoring operators, installation technicians, and customer service representatives.
6. Read the fine print
It's important to make sure you understand all the terms before you sign anything. Even some of the top-rated home security companies get negative customer feedback regarding their cancellation policies, so look for companies that offer a free trial period or money-back guarantee.
Home Security System Costs
Home security costs often include upfront equipment and setup charges plus monthly fees if you want to monitor services. However, some companies offer free or discounted equipment as long as you commit to paying monitoring fees for the long term.
Factors that Impact the Cost of Your Home Security System
When comparing home security system price factors, consider the cost of equipment, monitoring, installation, activation, cancellation, and local alarm permit fees.
Equipment Costs: Expect to pay a few hundred dollars for a basic system and $1,000 or more for top-of-the-line systems with a multitude of devices. Many security companies provide financing or rental options to help make these costs more affordable.
Monitoring Fees: Rates range between $10 and $65 per month. Fees can also vary based on the type of system you have — for example, monitoring for a system with smart video capabilities costs more than monitoring for one without a camera.
Installation Costs: A wireless system should be simple to install, and often you can do it yourself for free. Professional installation costs start at around $100, and installation costs for extensive residential camera systems are generally higher — up to around $500. Some companies that require professional installation waive these fees, though, and free installation is often included in temporary sales or promotions.
Activation Fees: Some companies charge a one-time activation fee of up to around $100 to get the system working. Others include the activation fee in the price of installation.
Municipal Fees for Alarm Permits: Some cities charge a yearly permit fee, usually $30 to $100, for local police to respond to emergency calls triggered by monitored home security systems.
Termination Fees: Costly termination fees could apply if you break your home security contract. Depending on the company, you might be on the hook for the balance of your equipment costs, even if the equipment was advertised as free.
Are Home Security Systems Worth It?
As you shop, it's not uncommon to find yourself wondering if buying, installing, and using a security system is worth the effort. However, our research has found that they're often great additions to a home for multiple reasons — and experts agree.
1. Deterrence of Potential Burglars:
"I think security systems are worth it, but the sad truth is most people don't realize that until after something bad has happened," Rebecca Edwards, lead safety expert of SafeWise.com, said. "It's a little bit like preventive health care — we all know we should do it, but if we feel fine it can be easy to put off."
First, and maybe most obvious, security systems are a great way to deter potential burglars. The study from UNC Charlotte cited earlier found that 83% of the burglars surveyed would try to see if a home had an alarm system before attempting to break in, and 60% of burglars surveyed said they would find another home to burglarize if a security system was present. That deterrence can add up to savings.
2. Quick Response and Alerting Neighbors:
Second, even if a security system doesn't deter a burglar, the alarm can alert neighbors to trouble, and the monitoring center can call for the authorities. This is particularly useful if you're not at home or you can't get to your phone to call for help.
3. Beyond Burglar Detection:
Third, security systems can provide more than just burglar detection. The constant smart camera monitoring and home automation services can offer comfort and a little peace of mind.
Many security system providers have smartphone apps that let you see through your security cameras no matter where you are. That means you can watch your kids or pets play outside while you cook dinner or check in with the nanny while you're at work. You can even watch for that pesky neighbor who likes to let their dog relieve itself in your yard.
Home Security System Buyers Guide
What are the key features to look for in a home security system?
The key features to look for in a home security system include alarm monitoring, smartphone control, video surveillance, motion detection, door and window sensors, and environmental monitoring (like smoke and carbon monoxide detectors).
Is it better to choose a wired or wireless home security system?
This largely depends on your specific needs. Wired systems are generally more reliable and can handle larger homes, but they are more difficult to install. Wireless systems are easier to install and can be moved easily, but they can sometimes suffer from interference.
What is the average cost of a home security system?
The price varies widely depending on the features you choose. Basic systems can start as low as $20-$30 per month for monitoring, while systems with video surveillance and other advanced features can cost $60 or more per month.
Are home security systems effective in deterring crime?
Yes, studies have shown that homes with security systems are less likely to be targeted by burglars. Even the presence of a security system sign in your yard can be a deterrent.
Can I install a home security system myself or do I need a professional?
Many modern systems are designed for DIY installation, but professional installation can ensure that everything is set up correctly. Some companies offer both options.
What happens if I move – can I take my home security system with me?
Wireless systems are generally easy to move, but wired systems can be more difficult. Before purchasing, check with the company to see what their policy is for moving.
Will my pets set off the motion detectors in my home security system?
Many systems are designed to ignore small pets, but larger pets may set off the motion detectors. If you have pets, look for a system with pet-immune motion detectors.
Do I need a landline for my home security system?
No, many modern systems use cellular or internet connections for monitoring. However, some systems do offer a landline option as a backup in case the other connections fail.
What happens if the power goes out – will my home security system still work?
Most home security systems have a battery backup that will keep the system running for a certain period of time if the power goes out. Some systems also offer solar power options.
Can I control my home security system with my smartphone?
Many modern systems offer this feature. You can arm and disarm the system, check the status, view live video feeds, and receive alerts on your smartphone.
Glossary
Alarm System: A network of integrated electronic devices designed to detect and alert the homeowner of potential breaches like unauthorized entry.
CCTV (Closed-Circuit Television): A surveillance system that uses video cameras to transmit a signal to a specific, limited set of monitors.
Central Monitoring Station: A facility that constantly monitors several security systems at different locations.
Control Panel: The computer that arms and disarms the security systems, communicates with each installed component, sounds the alarm when a security zone is breached, and communicates with an alarm monitoring company.
Door/Window Sensors: Devices that activate an alarm if the door or window is opened while the system is armed.
False Alarm: A false indication of danger causing unnecessary panic and/or response.
Glass Break Sensor: A sensor used to detect if a window or glass door is shattered or broken.
Home Automation: An automated system that controls security, appliances, and other systems in a home through a centralized control system.
Infrared Motion Detector: A device that identifies changes in thermal energy in an area, often used to detect movement.
Keypad: A device for programming and controlling a security system, typically located near the most frequently used entryway.
Panic Button: A manually activated alarm system that alerts a security company or police department of an emergency.
Professional Monitoring: A service where trained professionals monitor your home security system 24/7 and can alert local authorities if an alarm is triggered.
Remote Access: The ability to access and control a security system from a distant location.
Security Cameras: Devices that capture video footage to monitor activity in a certain area.
Security Zones: Specific areas of your home or property that are monitored by individual sensors.
Siren: A loud device designed to alert the residents of a home and scare away potential intruders when an alarm is triggered.
Smart Home Integration: The ability of a security system to communicate and work with other smart home devices.
Surveillance: The act of closely observing a location for security reasons, typically through cameras.
Two-Way Voice: A feature that enables direct communication with a monitoring center during an emergency.
Wireless Security System: A security system that uses wireless technology to communicate alerts, instead of traditional wired connections.
Best home security system: A best home security system refers to the most highly rated or recommended system designed to protect a home from potential threats such as burglary, intrusion, fire, or other emergencies.
DIY systems: DIY systems refer to "Do-It-Yourself" systems, which are designed in a way that an individual can set up, install, or build them on their own without the need for professional assistance.
Alexa and Google Assistant: Alexa and Google Assistant are virtual personal assistants developed by Amazon and Google, respectively. They use voice recognition technology to perform tasks, answer questions, and control smart home devices, among other functions.
Amazon Alexa Google Assistant:
Amazon Alexa Google Assistant refers to two different types of virtual assistants developed by Amazon and Google. These are artificial intelligence (AI) systems that can perform tasks or services for an individual, such as answering questions, playing music, or controlling smart home devices, based on voice commands.
DIY system: A DIY system, short for "Do-It-Yourself" system, refers to any system that is built, modified, or repaired by an individual or group without the direct aid of professionals or experts.
Outdoor security cameras: Outdoor security cameras are surveillance devices installed outside a building or property to monitor and record activities for safety and security purposes.
Professional monitoring services: Professional monitoring services are services provided by experts who continuously observe, track, and report on different aspects of a business or system such as security, performance, or efficiency.