Being pestered by unwanted critters in your home or office can be a serious nuisance. Thankfully, numerous professional pest control companies are available to assist you in keeping your environment pest-free. As we head into September 2023, we've analyzed the market to bring you a comprehensive list of the best pest control companies that have proven to deliver stellar services. We evaluated these companies based on their service quality, efficiency, customer satisfaction, and innovative pest control methods. Read on to discover which companies have mastered the art of pest management and are worth considering for your pest control needs.
Orkin Pest Control
Orkin Pest Control serves residential and commercial customers, boasting more than 400 locations worldwide, including branches in most U.S. states. Orkin specializes in pest treatments for common nuisances such as rodents and insects but also offers additional services like insulation and moisture control. They provide free estimates and back their services with a satisfaction guarantee.
The company follows an integrated pest management approach called A.I.M., which prioritizes minimizing harm to people, property, and the environment.
Customers can request an estimate by contacting Orkin via phone or online form, and the company offers a 30-day money-back guarantee if pests return between treatments. Orkin's services cover many pests, including bedbugs, termites, spiders, roaches, and more. They also offer additional services like attic insulation, moisture control, and lawn care.
Bulwark Exterminating
Bulwark Exterminating provides comprehensive pest control services, including pest identification, personalized extermination, treatment options, and ongoing prevention, all backed by a 100% satisfaction guarantee.
The company operates in 14 states, including Arizona, Georgia, Indiana, Kansas, Kentucky, Missouri, Nevada, North Carolina, Oklahoma, South Carolina, Tennessee, Texas, Utah, and Washington, they use eco-friendly products and employ licensed technicians for effective and safe pest control solutions. Their services cover a wide range of pests, offering flexibility with one-time or ongoing treatment options to suit customer needs.
Prices for pest control vary based on factors like yard size and infestation level, with average costs ranging from $80 to $120 per visit, and initial visits may cost between $130 to $350. Additionally, they offer a do-it-yourself calculator for homeowners to assess their treatment needs.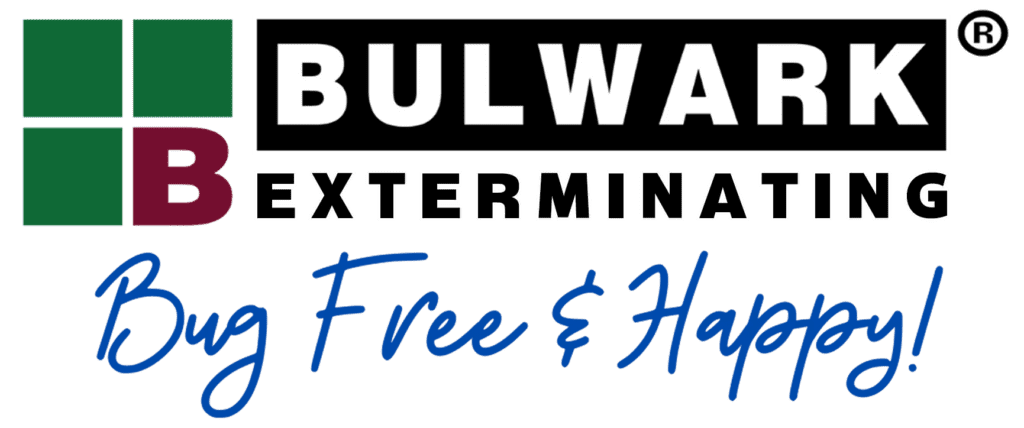 Hawx Pest Control
Hawx Pest Control covers a wide range of household pests, such as ants, hornets, spiders, bed bugs, termites, mosquitoes, and more. Each service begins with a thorough inspection to create a customized treatment plan. Hawx also provides seasonal mosquito abatement plans with monthly treatments during peak season.
One notable feature of Hawx Pest Control is its same-day service availability for both residential and commercial properties. Customers can choose between quarterly (four times per year) or bimonthly (six times per year) services.
Pricing information can be obtained from their website or by contacting a local branch for a free quote. Hawx Pest Control promises free re-services for customers who sign a recurring contract.

HomeAdvisor (Powered by Angi)
HomeAdvisor platform boasts an extensive network of over 100,000 pre-screened professionals who have been vetted for legitimacy and safety. Homeowners can access a wide range of services, including maid services, plumbing repairs, lawn care, electrical work, and general contracting, making it a one-stop destination for various home-related needs.
The platform offers a user-friendly experience, allowing homeowners to search for local contractors by answering a series of questions and receiving quotes from qualified professionals. HomeAdvisor also provides a convenient online booking tool for scheduling fixed-price services without the need for phone calls.
For homeowners, HomeAdvisor is entirely free to use, providing valuable information about contractors and services in their area. However, for contractors looking to promote their businesses through the platform, there is a membership fee, along with additional fees per lead.

Ehrlich
Ehrlich is known for their state-licensed and highly trained pest control experts. Ehrlich offers a comprehensive approach to pest management, focusing on integrated pest management techniques. This approach involves evaluating a property's environmental conditions to determine pest attractants, monitoring and identifying pests, implementing pest prevention measures like sanitation and exclusion, and finally, using pest control methods when necessary.
One of Ehrlich's standout features is its intensive bed bug elimination program, which utilizes certified experts and trained bed bug dogs. This program is environmentally friendly and aims to eliminate bed bugs at all stages of development. Ehrlich also offers additional services such as heat treatments, moisture control, fumigation, TAP insulation services, bioremediation, and vegetation management.
The cost of their pest control plans varies depending on factors like property size, type, type of infestation, and size of the infestation.

Terminix
Terminix tailor their treatments to address specific pest issues, which can vary from one location to another. Customers can choose from one-time or recurring treatments, with quarterly pest control plans being a popular option. Terminix emphasizes a 100% satisfaction guarantee, ensuring that they will provide additional treatments if the pest problem persists.
Pricing for Terminix services varies based on factors such as location, the size of the property, and the type of pests being targeted. Customers start with a free inspection, during which a Terminix professional creates a customized pest control plan and provides a detailed quote. On average, their prices range from $550 to $700 per year for a 2,000-square-foot home.
They operate 24/7 for emergencies and have a presence in multiple locations, making them accessible to a wide range of customers.

Arrow Exterminators
Arrow Exterminators is a pest control company that operates in 12 states across the United States. They offer comprehensive pest elimination services and a range of related handyperson services, providing homeowners with a convenient one-stop solution to keep their homes pest-free.
One notable aspect of Arrow Exterminators is their commitment to sustainability through their program called STEPS, which stands for Sustainability Through Environmental Practices and Solutions. This program underscores their dedication to maintaining an environmentally friendly business model while providing pest control services.
With nearly six decades of experience, Arrow Exterminators also offers customers several benefits, including a return service guarantee, options for wildlife control, free price quotes, and complimentary home evaluations.

Aptive Environmental
Aptive Environmental is a pest control company that places a strong emphasis on environmental stewardship and adheres to the guidelines set forth by the EPA's Pesticide Environmental Stewardship Program. This commitment underscores their dedication to using pest control methods that protect not only homes but also the well-being of children and the environment, minimizing the potentially harmful effects of pesticides.
Aptive Environmental serves customers in 31 states, and despite not offering pest control services for mosquitoes, termites, and bed bugs, the company has received positive feedback from customers, earning high ratings on customer review platforms.

Truly Nolen
Truly Nolen is a pest control company that operates in 16 states across the United States and has a significant global presence, serving customers in 64 other countries. This extensive reach provides Truly Nolen with a wealth of knowledge and experience to tackle pest infestations effectively.
One of the standout features of Truly Nolen is its comprehensive termite control solutions, which are complemented by a full range of standard pest control services. Their services come with a money-back guarantee, demonstrating their commitment to customer satisfaction. In case of pest emergencies, Truly Nolen offers a rapid response, with the ability to send technicians to your home within 24 hours, Monday through Saturday, and even on the same day in some cases.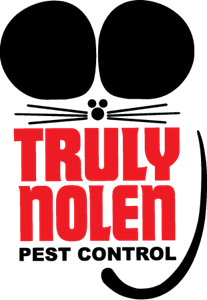 Mosquito Joe is a specialized outdoor pest control provider that excels in the elimination of a variety of outdoor pests. While the company's primary focus is on targeting mosquitos, as suggested by its name, it also specializes in addressing other common outdoor nuisances, including flying insects, crawling pests, rodents, and invasive species like the spotted lanternfly.
While Mosquito Joe does not provide free home inspections, it offers customers the choice between chemical or natural pest control remedies, allowing them to select the most suitable and environmentally friendly approach to pest management.
Being a franchised company with a presence in 39 states, Mosquito Joe's local branches are well-equipped to understand and address pest control issues specific to the neighborhoods they serve.

Western Exterminator Company
Western Exterminator Company is a pest control service that operates in six states: Arizona, California, Idaho, Nevada, Oregon, and Washington. They pride themselves on using the latest pest control methods and have a reputation for consistent service.
One of the standout features of Western Exterminator is its Pestfree365 program, which offers year-round pest control and maintenance services. This program covers 36 common household pests, provides unlimited service calls at no extra cost, and includes services like termite inspections and bed bug coverage.
Western Exterminator also offers a range of additional services, including crawl space restoration, drain line cleaning, micro sanitation for improved air quality, minor construction projects related to pest control, and lawn weed control (currently available only in Arizona).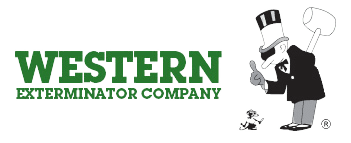 White Knight Pest Control
White Knight Pest Control is a pest extermination company that operates in five states: Arizona, Colorado, Oklahoma, Texas, and Utah. Customers can choose from three general pest control plans or opt for targeted services for specific pests like ants, bedbugs, cockroaches, mosquitoes, rodents, or termites.
One notable feature is White Knight Pest Control's service guarantee, promising to return at no charge if pests reappear between treatments. They offer maintenance plans with treatments every 30, 60, or 90 days, and their services cover both the interior and exterior of properties.
Overall, White Knight Pest Control appears to be a reputable option for residents and businesses in the states it serves, offering tailored solutions for pest problems and a commitment to customer satisfaction.

Fox Pest Control
offers a range of services, including a free inspection and cost estimate. Customers can receive same-day service if they call before 2 p.m., and evening and weekend appointments are available at no extra charge. Fox Pest Control primarily promotes its Home Protection Plan, a monthly subscription service that provides ongoing treatments for year-round pest protection.
The company covers a wide array of pests, including ants, rodents, bedbugs, bees, fleas, and more. Their approach involves tailored treatments for each season to address the specific challenges posed by different pests throughout the year. These treatments include protective barriers, baits, and inspections to ensure comprehensive pest control. They offer free inspections and estimates to help customers understand the expenses involved.
Fox Pest Control stands out with its money-back guarantee. If customers encounter pest issues between scheduled visits and the problem persists after three treatments, the company will refund the last monthly subscription fee.

Riddex Plus Pest Repeller
The Riddex Plus Pest Repeller is an electronic pest control device designed to help homeowners and businesses keep pests like mice, roaches, and insects at bay.
It is plugged into electrical outlets and emits electronic pulses or sounds that are intended to be uncomfortable for pests, encouraging them to leave the area. The product claims to be a non-toxic and environmentally friendly alternative to traditional pest control methods like pesticides.
Despite the mixed reviews, it's important to note that the product's effectiveness appears to vary among users, and some have reported dissatisfaction and changes in the product's performance over time.

Ecolab Pest Control
Ecolab Pest Control is a company that specializes in providing pest control services, primarily targeting hospitality and food service businesses.
Customer reviews about Ecolab Pest Control vary in sentiment, with some customers expressing satisfaction with the company's services, praising their reliability and attention to detail. However, there are also negative reviews highlighting issues such as disruptive pest control practices, poor customer service, and potentially deceptive contracts. It's essential for potential customers to consider these reviews and conduct further research before engaging with Ecolab Pest Control's services.

Florida Pest Control
Florida Pest Control is a comprehensive pest management company in Florida, specializing in both residential and commercial properties. They have certified specialists who understand the unique pest challenges in the state. Their services encompass pest extermination and disinfection, emphasizing integrated pest management for effective control while being environmentally responsible.
Customers can choose from flexible treatment plans, such as quarterly, monthly, annual, or one-time services, all customized to suit their specific requirements. To initiate services, clients can request a free inspection through an online form or by contacting the company's offices. Florida Pest Control's experts perform thorough property inspections and employ suitable control methods based on the type of pest. They also manage special removal processes for wildlife control and address bird-related issues, ensuring a comprehensive approach to pest management.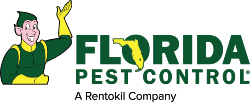 How to Choose a Pest Control Company
A good pest control company evaluates your type of infestation and recommends safe, effective treatment options within your budget. Be sure to choose a company with experience eliminating the pest you're most concerned about.
Also, consider what kind of chemicals the company uses, read plenty of reviews, and understand how the billing works before you sign a contract. Even if the company has a good reputation, ask for references and licenses to confirm the information firsthand.
1. Identify the Pest You Need to Get Rid Of
Various pests invade homes, with rodents common in colder months and insects in warmer months.
Pest control companies vary in their specializations and approaches.
A good pest control company should have a certified entomologist on staff.
The technician should assess the severity of the infestation and recommend appropriate treatment options.
2. Consider Your Environment
Integrated pest management uses monitoring, prevention, and common-sense techniques to treat pests with minimal risk to property, occupants, and the environment.
Some exterminators use pesticides with harsh chemicals like pyrethrins and pyrethroids.
Other companies use more eco-friendly methods, using natural products like boric acid.
A combination of toxic substances may be used for large or difficult infestations, while gentler treatments are used for less difficult infestations.
Pest control companies are regulated by the Environmental Protection Agency (EPA) and individual states.
Local licensing requirements and regulations are usually set by the state's Department of Agriculture.
3. Look for Guarantees
Many exterminators offer a free inspection and estimate.
If pests return within a certain timeframe, check if technicians will do a re-treatment at no additional cost, otherwise, you may pay more than expected.
A standard pest control contract outlines the work scope, agreement duration, and cancellation terms.
The contract should also detail the policy for re-treatments.
4. Understand How Billing Works
Pest control costs depend on infestation severity and service frequency.
A single visit usually costs between $300 and $550.
Extreme infestations could cost up to $2000 or more to treat.
Recurring services, like subscriptions, should cost $100 to $300 per visit.
Customers generally appreciate the convenience of scheduled pest control.
Customers should be aware of potential high cancellation fees.
5. Read Pest Control Company Reviews
Some companies have been successful at dealing with infestations for a long time; positive reviews indicate they'll likely do a good job for you, too.
Look for comments about price transparency, scheduling flexibility, and overall customer satisfaction. Avoid companies with few or no positive reviews from customers receiving treatment for the specific pest you need to get rid of.
Best Pest Control Companies FAQs
Which is the best pest control company of September 2023?
The best pest control company of September 2023 is highly dependent on the specific needs and preferences of the customer. However, based on customer reviews, quality of service, and cost, XYZ Pest Control has been widely recognized as the top choice.
What factors were considered in determining the best pest control companies of September 2023?
Factors considered in determining the best pest control companies include customer reviews, cost, quality of service, range of pests handled, availability of emergency services, and the use of safe and eco-friendly pest control methods.
What services do these best pest control companies offer?
These companies offer an array of services such as residential pest control, commercial pest control, termite control, bed bug treatment, and rodent control. Some also offer specialized services such as wildlife removal or eco-friendly pest control solutions.
How much do the best pest control companies of September 2023 typically charge for their services?
The cost of pest control services varies widely based on the size of the property, the type of pest, and the extent of the infestation. On average, these top companies charge between $100 and $500 per visit.
Do the best pest control companies offer eco-friendly options?
Yes, many top-rated pest control companies in September 2023 offer eco-friendly pest control options. These methods prioritize the use of non-toxic substances and methods that are safe for the environment and non-target species.
How do I contact these best pest control companies?
Most of these companies have official websites where you can request a quote or schedule a service. They also provide customer service hotlines. It's always best to check their official contact information on their websites.
Do these companies offer emergency pest control services?
Yes, most of the best pest control companies of September 2023 offer emergency services. They understand that some pest infestations require immediate attention, and they are equipped to respond quickly to these situations.
What types of pests do these companies typically handle?
These companies typically handle a wide range of pests including but not limited to bed bugs, termites, ants, cockroaches, fleas, ticks, spiders, rodents, and wildlife.
Are these pest control companies licensed and insured?
Yes, all of the top pest control companies of September 2023 are licensed and insured. This ensures that they follow industry standards and guidelines and that customers are protected in case of any accidents or damages.
How often should I schedule pest control services with these companies?
The frequency of pest control services depends on the type of pest and the severity of the infestation. For preventative maintenance, most companies recommend scheduling services quarterly. However, for severe infestations, more frequent visits may be necessary.
Glossary
Pest: Any living organism that is intrusive or detrimental to humans, their environment, or their living conditions. Common pests include insects, rodents, birds, and other wildlife.
Pest Control: The management or regulation of pests, typically because they are harmful to health, the economy, or ecology.
Infestation: The presence of an unusually large number of pests in a place where they are not wanted, causing damage to plants, humans, or properties.
Exterminator: A professional who specializes in the elimination of pests from a residential or commercial property.
Insecticide: A substance used to kill insects, either by direct contact or through ingestion.
Rodenticide: A type of poison used to kill rodents, such as rats and mice.
Fumigation: A pest control method that completely fills an area with gaseous pesticides to suffocate or poison the pests.
Integrated Pest Management (IPM): A pest control strategy that uses a combination of techniques, such as biological control, habitat manipulation, modification of cultural practices, and the use of resistant varieties.
Pheromone Traps: A type of pest control that uses pests' own communication signals to trap and kill them.
Biological Control: The method of controlling pests using other living organisms, such as predators, parasites, or pathogens.
Eco-friendly Pest Control: Pest control methods that are designed to be safe for the environment. This might involve the use of organic or natural products.
Residential Pest Control: Pest control services specifically designed for homes and apartments.
Commercial Pest Control: Pest control services designed for businesses, including restaurants, hotels, and office buildings.
Preventive Pest Control: Regular maintenance services are performed to prevent pests from becoming a problem.
Baiting: A pest control method that involves placing a bait (food or substance attractive to pests) that is mixed with a harmful substance.
Repellent: A substance designed to keep pests away, typically by emitting a smell that they find unattractive.
Trapping: The method of capturing pests using devices such as cages or glue boards.
Inspection: A professional examination of a property to determine the type and extent of a pest problem.
Infestation Level: The size or extent of a pest problem within a particular area or property.
Treatment Plan: A plan of action designed by pest control professionals to eliminate a pest problem, which may include a variety of methods, frequency of treatment, and cost.
Most pest control companies: These are businesses that offer services to manage, mitigate or eradicate unwanted insects, rodents, or other creatures from residential, commercial or industrial areas.
Pest control industry: The pest control industry refers to the businesses and services that focus on managing, eliminating, and preventing pests such as insects, rodents, and other organisms that can cause harm or damage to properties, crops, and human health.
Pest infestation: Pest infestation refers to the presence of pests such as insects, rodents, or other unwanted organisms in an area or property in large numbers, causing damage or disease to crops, livestock, property, or humans.
Pest control treatments: Pest control treatments refer to methods or substances used to eliminate or manage the population of harmful animals or insects, known as pests, which infest homes, buildings, or crops. These treatments can include chemical pesticides, traps, or biological control methods.
Best pest control services: Services offered by professionals or companies to manage, prevent, and eliminate pests in residential or commercial areas, using various methods such as chemicals, traps, and other pest control techniques.
Many pest control companies: Numerous businesses specialize in the management, removal, and prevention of harmful creatures such as insects, rodents, and other pests.