As the world continues its shift towards renewable and sustainable energy sources, the solar industry plays an increasingly significant role in the global energy market. With numerous companies vying for supremacy in this burgeoning field, it can be challenging to discern which ones truly stand out. In this article, we will take a closer look at the best solar companies of 2023, analyzing their performance, reliability, innovation, and customer satisfaction, to provide a comprehensive guide for those considering the switch to solar power.
SunPower
SunPower offers homeowners comprehensive green energy solutions, including solar energy systems and battery storage options. They emphasize a comprehensive warranty that covers all system components, including solar panels, and only employ SunPower-certified installers.
SunPower collaborates with nationwide partners to design and install solar systems while using a sleek rooftop design called InvisiMount. Their services extend to handling documentation, permits, inspections, and utility coordination.
The SunPower Monitoring System allows homeowners to track energy production and estimated bill savings. The cost of a SunPower solar system varies based on factors like energy needs and local conditions, typically ranging from $11,150 to $46,100 for a 5-kilowatt system. Additionally, SunPower offers multiple financing options, including solar loans with low annual percentage rates. Their comprehensive warranty covers 25 years of repairs and replacements, ensuring panel efficiency.

Sunlux
They specialize in full-service solar panel installation and serve residents in Southern California and Central Texas. Sunlux offers a variety of solar panels from brands like SunPower, Aptos, Hanwha Q.Cells, Panasonic, and REC. Their installation process typically takes one to two days, with a preparatory period of up to 90 days. The company offers services like EV charging and smart home solutions and provides financing options, including purchase, finance, lease, and prepaid lease, with federal tax credits available for customers.
Sunlux provides a 25-year warranty, covering panels, maintenance, installation, and parts. They also offer access to a 24/7 monitoring platform for customers to track the performance of their solar system.

Elevation
Elevation specializes in providing home energy solutions, particularly in the states of California, Nevada, Arizona, Texas, and Florida. Elevation focuses on solar energy, solar batteries, energy-efficient insulations, and other methods to reduce energy costs. They work with well-known brands in the solar panel industry such as Panasonic, Q Cells, LG, and REC.
Elevation offers a range of solar panels and equipment from trusted brands but does not provide detailed information about the installation process on its website. The company offers additional services like duct sealing and insulation to improve home energy efficiency.
Regarding pricing, Elevation does not disclose specific costs on its website, as they can vary based on factors like the type of system and home size.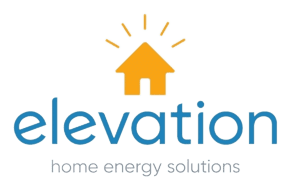 Palmetto Solar
Palmetto Solar is a company that facilitates the transition to solar energy for homeowners. They offer a concierge-style service, guiding customers through the entire process, from design and permitting to installation and inspection. Their consultants assess the cost of a new solar system and explore financing options while also identifying potential incentives and tax rebates for customers to save money.
Palmetto is available in 20 states and partners with experienced solar energy sellers and installers to provide tailored solutions. They offer a 12-year product warranty and a 25-year linear performance guarantee on solar panels, along with three years of system monitoring and ongoing service.
However, Palmetto doesn't sell its own solar products but partners with other companies, which may require customers to contact them for a specific quote.

Sunrun
Sunrun is a residential solar energy company that offers customized solar energy systems and battery storage services in 20 states and two U.S. territories. Customers have the option to either own or lease a solar system with $0 down payment. Sunrun provides free energy consultations and quotes to interested homeowners.
Sunrun utilizes monocrystalline solar panels in its home solar systems, known for their higher efficiency and slower degradation. The installation process involves a customized approach based on a customer's energy usage history and home characteristics. Sunrun takes care of paperwork, permits, and installation, whether the customer chooses to lease or buy.
In addition to solar energy, Sunrun offers energy storage solutions and electric vehicle (EV) charging through partnerships with Ford. The average cost of a solar energy system with Sunrun ranges from $15,000 to $29,000, with various financing options available, including $0 down for eligible customers.

Blue Raven Solar
Blue Raven Solar is a company that offers solar power technology services to homeowners, focusing on providing a simple and affordable way to own solar power systems without leasing from third parties. They assist customers throughout the entire process, from designing the system to obtaining permits and completing the installation, with most installations taking just one day.
One of their notable offerings is the Blue Power Plus plan, which combines the benefits of a power purchase agreement (PPA) and solar ownership. Qualified customers can pay $0 upfront and enjoy 18 months of free solar power. They can also own the solar panel system while paying it off over time, with fixed monthly payments and interest rates.
However, the specific cost of a Blue Raven Solar installation is not provided on their website, and interested customers are encouraged to contact the company for a free consultation and pricing information.
Freedom Solar Power
Freedom Solar Power, a SunPower Master Dealer, is a solar power installation company that offers services to both residential and commercial customers. They have a strong presence in Texas, Colorado, Florida, North Carolina, and Virginia. The company is known for its high-efficiency SunPower solar panels with a low-profile mounting system, ideal for homeowners seeking an aesthetic appeal and durability in various weather conditions.
Freedom Solar provides a range of installation services, including roof solar panels, ground-mounted arrays, off-grid solar power systems, solar carports, and more for residential properties.
The company offers flexible financing options for both residential and commercial customers, and they claim that the average residential customer pays $138 per month when financing an 8-kilowatt SunPower system before local rebates and tax incentives. Freedom Solar backs its products and services with a 25-year warranty covering product, performance, and workmanship, with 100% coverage for repairs and replacements.

ShopSolar
ShopSolar is an e-commerce platform that offers a range of renewable energy solutions, including solar panels, generators, and lithium batteries. They provide complete kits that come with everything needed for both DIY installation and third-party installation.
ShopSolar operates primarily in the continental U.S., and shipping may take up to 10 days. They offer a comprehensive online experience where customers can get a free quote by answering questions about their project. DIY enthusiasts can benefit from a $97 training course to learn how to size, install, and maintain their solar energy system.
Alternatively, ShopSolar can connect customers with professional installers in their area. Once the solar kit is installed, customers receive lifetime customer support and may qualify for the 30% federal solar tax credit. ShopSolar also has a 30-day return policy.

Zenernet
Zenernet distinguishes itself through a fully remote consultation process and a unique modular pricing model that allows homeowners to pay only for the system they need. Installation is carried out by experienced local installers, and Zenernet remains a trusted partner to address changes in homeowners' energy needs after installation.
In addition to offering a variety of financing options, Zenernet emphasizes transparency and straightforward terms for its solar energy products. Zenernet does not offer leasing because it believes that this often results in overpayments for customers. Zenernet operates in 19 states, including Arizona, California, New York, Texas, and more.
Zenernet's Preferred Installer Network comprises experienced local installers who manage all necessary permits, licenses, and insurance policies. Additionally, Zenernet provides energy monitoring and storage options, as well as Electric Vehicle (EV) chargers.

Complete Solaria
Complete Solaria is a solar energy company based in San Mateo, California, that offers custom solar solutions with a focus on combining Complete Solar's services with Solaria's solar panels. The company operates in 14 states and provides evaluations at no cost.
Complete Solaria's solar panels come in two series, the PowerXT premium series, and the PowerX performance series, both with impressive warranties ranging from 25 to 30 years. They offer flexibility in payment options, with solar energy systems costing between $0 and $40,000, depending on system size and payment method.
Overall, Complete Solaria seems to offer a viable option for those seeking customized solar solutions, but prospective customers should research their specific location and read reviews carefully to ensure a good fit for their needs.

Momentum Solar
Momentum Solar is a solar energy provider operating in 11 states. They offer services such as designing, installing, and financing solar systems for homes. The company also has a partnership with Enphase to provide energy storage solutions for residential customers, particularly useful during power outages due to extreme weather.
Momentum Solar uses Tier 1 solar panels, known for their efficiency and durability, from a variety of brands. The installation process involves consultation, system design, permitting, installation, and activation, ensuring a smooth transition to solar energy.

Dividend Solar
Dividend Solar is a solar power financing company that specializes in offering various loan options for homeowners interested in investing in renewable energy and solar power systems. They primarily provide solar financing loans ranging from $15,000 to $50,000, designed to make solar power systems more affordable.
Dividend Solar ensures a streamlined application process with instant credit decisions, online applications, and automated payments. These loans feature fixed rates, tax benefits, and no prepayment penalties.
Dividend Solar offers the EmpowerLoan, allowing homeowners to purchase solar panels without any upfront payment. These loans come with flexible financing terms and fixed payments. However, it's important to note that Dividend Solar is not available in all U.S. states; it does not operate in Alaska, Montana, North Dakota, South Dakota, and Vermont.

Tesla Energy
Tesla Energy, Tesla's clean energy division offers solar panels and fully integrated solar and battery backup roof options for customers interested in transitioning to green energy.
The company's solar panels are described as having 400 watts of power with black solar cells encased in a black anodized aluminum alloy frame. Tesla claims these panels are highly efficient, working in various weather conditions and enduring extreme temperatures. The installation process is explained, with Tesla energy advisors helping homeowners prepare for the installation, and certified installers available in various regions.
In addition to solar panels, Tesla Energy offers solar roofs, the Powerwall battery system, and charging systems for Tesla vehicles. The cost of Tesla Energy products and services depends on factors like location and energy usage, with financing options available for customers.

Vivint Solar
Vivint Solar is a home technology company that offers residential solar panels and smart-home systems in partnership with Freedom Forever.
Vivint Solar's products and services include information about their solar panels, installation process, bundled home security services, and financing options like solar loans, solar PPA/lease, and cash purchases.

Sunnova
Sunnova is a solar energy company that provides a range of services, including solar panels, home batteries, and roofing services. They offer financing options, including a $0 upfront cost choice, and provide warranties that can last up to 25 years. Additionally, Sunnova is an authorized installer of Tesla Powerwall battery systems in select locations.
Sunnova's services are available in 18 states across the United States, as well as Guam, Puerto Rico, and Saipan. They offer solar energy setups, battery backups, and complete roof replacements.
Regarding costs, customers can contact Sunnova for a custom solar panel or battery backup quote. Typically, home solar installations range from $10,000 to $15,000, and Tesla Powerwalls average between $5,000 to $15,000.

How to Choose a Solar Company
Solar energy systems are designed to last for up to 25 years or more, so you want to find an installer you're comfortable working with in the future. Here are some tips to narrow down your options and choose a solar energy company that is reputable and experienced and provides quality service at a competitive price.
Comparing Solar Panels
When comparing solar panels, look for reliability, efficiency, and durability. Higher-efficiency solar panels are more expensive but generate more electricity and require less space. Depending on where you live, the panels might need to be tough enough to withstand harsh weather conditions like hail, wind, and snow.
Monocrystalline Panels
Use cells made from a single silicon crystal.
Highly effective and the most expensive.
Polycrystalline Panels
Use cells made from multiple silicon crystals.
Slightly less efficient but can still produce a significant amount of electricity.
Thin-Film Panels
Made by depositing layers of photovoltaic (PV) material onto a substrate, such as glass or metal.
The least expensive and also the least efficient.
Monocrystalline and polycrystalline panels are the most common types of solar panels for residential and commercial installations. There are pros and cons to each — compare monocrystalline vs. polycrystalline solar panels for more information.
Additional Hardware
In addition to solar panels, you need several other pieces of hardware, including wiring that connects the panels to the inverter and the wiring that connects the inverter to your home's electrical system. You may also choose to install a battery to store power for at night or in poor weather.
Solar Inverter: This is a device that converts the direct current (DC) electricity produced by the solar panels into alternating current (AC) electricity that can be used to power your home or business. It's not worth it to skimp on the inverter: "A cheaper inverter might be covered under warranty but it could take up to three months to get it replaced, if that happens over summer then you would lose hundreds — potentially thousands — of dollars," Cove said.
Mounting System: This is what attaches the solar panels to your roof or another location on your property. The mounting system needs to be sturdy and weather-resistant.
Optional Storage Options: If you want to store the energy produced by your solar panels for use later, you need to install solar batteries. This is especially useful if you live in an area with frequent power outages or if you want to use solar energy when the sun is not shining. If you get a battery, you'll also need a charge controller. Solar generators are another option to get a sustainable source of backup electricity.
Financing Options
It's a significant investment, but you don't have to pay everything upfront and out of pocket. People often finance or lease solar panels, and many companies offer power purchase agreements (PPAs).
Loan: Solar loans work a lot like other types of loans, so pay attention to the interest rate — a bad financing deal will really throw a kink into your overall cost-benefit.
Lease or PPA: Both are ways to trade ownership of the system for upfront savings, but there are several differences.
Long-Term Support: Installing a solar energy system is a long-term investment. You want a company to help set everything up and be there if you need assistance with maintenance and repairs in the future.
Monitoring Service: This lets you track the performance of your solar energy system and monitor the amount of energy it's producing. A good monitoring service will make everyday life more convenient. For example, a solar customer in California without reliable monitoring has to "go outside every single day right before sunset and write down all the numbers off of both of the inverters and the hardware that sends it off to the city."
Warranty or Guarantee: Look for solar panel manufacturers with a good reputation and a history of standing by their products. Panels typically come with a warranty covering the panel's performance and materials. A good warranty should cover at least 25 years.
Should I Go Solar?
Going solar is an awesome idea for many homeowners. Despite the high upfront costs, "the energy savings can offset the initial investment with a great ROI," according to Warren Matthews, co-founder of and head editor at Helius Hub.
"We invested in a solar energy system for our home because of environmental and utility cost benefits," a resident of Friday Harbor, Washington (the "greenest state") told us. They said they took advantage of the 30% federal solar tax credit and that "OPALCO (Orcas Power & Light Cooperative) supports net metering, so we now offset 100% of our yearly electric-grid consumption."
Still, it isn't for everyone. You might not want to make the switch if you:
Don't get enough hours of sunlight
Plan on moving soon
Have a limited budget
Is My House a Good Candidate for Solar?
How much sunlight your house gets is critical to the success of a solar panel system — high levels of sunshine and minimal shading are ideal. The other big factor is your roof:
Roof Orientation and Pitch: Roofs that face south, southeast, or southwest are typically the best orientations for solar panels. Generally, a roof pitch of 15 to 40 degrees is best.
Roof Condition: Solar panels can last for 25 years or more, so your roof needs to last at least that long. If your roof is old or in poor condition, it may need to be repaired or replaced before installing solar panels.
Roof Size: The average dimensions of a solar panel are roughly 5.5 feet by 3.25 feet, so your roof needs to be big enough to fit the number of panels required to meet your energy needs.
It's best to consult a professional installer to determine if your home is a good candidate for solar panels and to receive a detailed estimate for installation costs and energy savings.
Pros and Cons of Going Solar
If your house is a good candidate for panels, going solar can be a wise investment in both financial and environmental terms. But there are pros and cons to consider before making the full commitment.
Pros
Reduced electricity bills
Increased property value
Lower carbon footprint
Cons
High upfront costs
Maintenance requirements
Not a one-size-fits-all solution
The primary benefit of going solar is the reduced cost of electricity. Most homeowners see significant savings on monthly bills, even if they're making payments on the system. For example, a solar customer in Nevada said their bill went from over $300 per month to about $100, and that includes all their financing payments and connection fees.
Plus, houses with solar panels tend to sell faster and for more money than others (and if you go with a reputable company, there shouldn't be any issue transferring the system to the new owners).
Frequently Asked Questions
What factors should I consider when choosing a solar company?
When choosing a solar company, you should consider their reputation, certifications, years in business, quality of products, warranties offered, and financing options. Also, check if they offer comprehensive services, including installation, maintenance, and customer support.
Why is it important to choose a certified solar company?
A certified solar company guarantees that they have met strict standards for installation expertise, customer service, and ethical business practices. Companies certified by organizations like the North American Board of Certified Energy Practitioners (NABCEP) are generally more reliable and trustworthy.
How does the length of time a company has been in business impact their service?
A company that's been in the solar industry for a long time is more likely to be reliable, have experienced staff, and provide better customer service. They're also more likely to remain in business throughout the lifespan of your solar system, ensuring support and service in the future.
How can I verify the quality of a solar company's products?
You can verify the quality of a solar company's products by checking their product specifications, manufacturer warranties, and whether they meet international quality standards. Customer reviews and ratings can also provide insight into product performance and durability.
Why are warranties important when choosing a solar company?
Warranties protect your investment if the solar panels, inverter, or other components fail or don't perform as promised. A reputable solar company will offer substantial warranties and stand behind the performance of their systems.
How do I assess the financing options offered by solar companies?
Look at the interest rates, loan term, down payment requirements, and whether there are any penalties for early payment. Ideally, the company should offer a range of options, including loans, leases, power purchase agreements (PPAs), and options for outright purchase.
Should I choose a local or national solar company?
Both have their advantages. Local companies may have a better understanding of local regulations, incentives, and weather conditions. National companies often have more resources and may offer better financing options and warranties. Consider your specific needs and circumstances before deciding.
How important are customer reviews and ratings when choosing a solar company?
Customer reviews and ratings provide valuable insights into a company's professionalism, quality of work, customer service, and reliability. However, make sure to look at reviews from a variety of sources to get a balanced perspective.
Should I get multiple quotes before choosing a solar company?
Yes, getting multiple quotes allows you to compare prices, offerings, and services from different providers. This helps you make a more informed decision and negotiate a better deal.
What should I do if I have issues with the solar company I chose?
If you have issues with your chosen solar company, first try to resolve it with them directly. If this doesn't work, you can contact the certifying body (like NABCEP), local or state consumer protection agencies, or even take legal action if necessary.
Glossary
Solar Energy: The radiant energy emitted by the sun, which can be converted into other forms of energy, such as heat or electricity.
Solar Company: A company that sells, installs, and maintains solar energy systems for residential or commercial use.
Photovoltaic (PV) System: A power system designed to supply usable solar power by means of photovoltaics, which converts sunlight directly into electricity.
Solar Panels: Devices that convert light into electricity. They are called 'solar' panels because most of the time, the most powerful source of light available is the sun.
Installation: Refers to the process of setting up the solar panels at your home or business in order to start generating solar power.
Grid-Tied System: A solar system that is connected to the local electric utility grid. Excess power generated can be fed back into the grid.
Off-Grid System: A solar system that operates independently of the local electric utility grid, storing excess power in batteries for use when needed.
Solar Inverter: A device that changes direct current (DC) generated by solar panels to alternating current (AC) which can be used for household appliances or returned to the grid.
Net Metering: A system in which solar panels or other renewable energy generators are connected to a public-utility power grid and surplus power is transferred into the grid, allowing customers to offset the cost of power drawn from the utility.
Energy Storage: Refers to the capturing of energy produced at one time for use at a later time, generally using batteries in the context of solar energy.
Solar Lease: A financial agreement where a solar company installs solar panels at a customer's property at little or no cost and the customer pays a monthly fee.
Solar Purchase Power Agreement (PPA): A financial agreement where a solar developer arranges for the design, permitting, financing and installation of a solar energy system on a customer's property at little to no cost.
Energy Efficiency: Using less energy to perform the same task – that is, reducing energy waste.
Renewable Energy Credits (RECs): Certificates that provide proof that 1 megawatt-hour (MWh) of electricity was generated from an eligible renewable energy resource.
Solar Installer: A professional who installs solar panels and systems at homes and businesses.
Solar Battery: A battery which is charged by the use of solar power. These batteries store the solar energy for later use.
Solar Cell: An electrical device that converts the energy of light directly into electricity by the photovoltaic effect.
Solar Rebates: A partial refund to someone who has paid too much money for tax, rent, or a utility.
Solar Tax Credits: A tax credit is a dollar-for-dollar reduction in the amount of income tax you would otherwise owe.
Solar Warranty: A guarantee, usually offered by the manufacturer, that the solar system or components will perform to a certain standard or will be free from defects for a certain period.
Solar installation companies: These are companies that specialize in the design, sale, and installation of solar energy systems for residential, commercial, or industrial use.
Solar panel installation company: A business that specializes in setting up solar panels, which convert sunlight into electricity, on various structures such as homes, buildings, or solar farms.
Solar panels installed: This phrase refers to the process of fixing solar panels, typically on roofs or other structures, to harness solar energy and convert it into electricity.
Generate electricity: Generate electricity refers to the process of producing electric power from other sources of primary energy such as coal, natural gas, wind, solar, nuclear, and hydroelectric power.
Install solar panels: The process of setting up devices that convert light from the sun into electricity, known as solar panels, typically on the roof of a building or other structure.
Solar panel companies: Solar panel companies are businesses that manufacture, distribute, or install solar panels, which are devices that convert sunlight into electricity.
Solar installation company: A business that specializes in the setup and installation of solar energy systems in residential or commercial properties.
Other solar companies: Companies that are involved in the production, installation, and maintenance of solar energy systems, aside from the one being specifically referred to.