Want to Bulletproof Your Home and Gadgets? Discover the Top-Rated Home Warranty Plans of 2023!
Navigating the myriad of home warranty companies can be a daunting task. With so many options, how do you decide which one is right for you? In this article, we will break down the best home warranty companies of 2023, providing a comprehensive evaluation of their services, costs, coverage, customer reviews, and more. Whether you're a first-time homeowner or a seasoned property owner looking for a better warranty plan, our carefully compiled list will simplify your decision-making process.
American Home Shield
American Home Shield is a home warranty provider that offers service plans in the contiguous United States. They have three home warranty plan options: ShieldSilver, ShieldGold, and ShieldPlatinum, with monthly prices ranging from $29.99 to $89.99, and service fees of either $100 or $125. These plans cover a range of items, including plumbing, electrical, heating, cooling systems, and appliances, with some variations in coverage limits based on the plan.
One unique aspect of American Home Shield is that it allows customers to choose their service fee, potentially saving $10 per month by opting for the higher fee. They also offer discounts for AARP members, referrals, and various discounts on appliances and air filters. However, it's worth noting that their service fees are relatively high compared to some other companies in the industry.
Overall, American Home Shield offers a range of home warranty plans with flexible options, but potential customers should carefully review the coverage and service fee details to determine if it aligns with their needs and budget.

Choice Home Warranty
Choice Home Warranty offers two protection plans, Basic and Total, as well as additional add-on options for homeowners looking to safeguard their home systems and appliances. These plans cover various household items, regardless of their age. The company operates in all states except California, where it partners with Home Service Club of California to provide its products.
The cost of Choice Home Warranty plans ranges from $46.83 to $54.75 per month, with variations depending on location and home features. Customers can expect a flat $100 service call fee per claim, payable to the service provider who performs the repairs.
Choice Home Warranty has coverage limits with a $3,000 cap per 12-month period for most covered appliances and systems, although some items have lower caps, such as $500 or $250.

Select Home Warranty
Select Home Warranty is a company that offers three home warranty plans, providing coverage for systems, appliances, or both in various types of residential properties. These contracts can be renewed annually, and discounts are available for multi-year coverage. The company operates a 24/7 claims service to assist homeowners when needed.
Prices for these plans range from $44 to $63 per month, with additional service call fees incurred when technicians are dispatched for repairs.
While Select Home Warranty generally covers mechanical breakdowns due to normal wear and tear, it excludes coverage for hazardous materials, damage from acts of nature, and issues related to improper care or installation.

Cinch Home Services
Cinch Home Services provides coverage for appliances, built-in systems, and complete home protection. One notable feature is their inclusion of a $500 homeowners insurance deductible reimbursement in their combination coverage plan.
Cinch Home Services also offers a range of add-on options, such as pool and spa coverage, septic tank/plumbing coverage, and a Premier Upgrade Package for additional coverage.
Customers can choose from three different service fee options, which impact the monthly premium cost. Higher service fees result in lower monthly costs, making it flexible for homeowners who want coverage with varying service call needs. Cinch Home Services has a straightforward list of coverage exclusions, including routine maintenance, items covered by other warranties or guarantees, and costs related to construction, code upgrades, or modifications.

America's 1st Choice Home Club
America's 1st Choice Home Club provides four different plans to accommodate various budgets and needs, along with a 24/7 claims center and a lifetime work guarantee covering parts and labor for the duration of the plan. Customers can choose from three different service call fee options.
Their coverage includes a range of systems and appliances, such as air conditioning, plumbing, heating, electrical systems, and various household appliances. Additionally, customers have the flexibility to customize their plans with optional coverages for items like electronics, septic systems, and more.
Customers can obtain a free quote online or by calling the company, with prices ranging from approximately $32.08 to $55 per month on average. The company also offers discounts for covering multiple properties and choosing longer contract terms.

Liberty Home Guard
Liberty Home Guard provides three major plans: Systems Guard, Appliance Guard, and Total Home Guard, each covering specific items like heating, electrical systems, and appliances. Customers can also customize their coverage with various optional add-ons for an extra fee.
The company operates in all 50 states and Washington, D.C., and boasts a network of qualified technicians for timely repairs. Liberty Home Guard stands out by not requiring a home inspection prior to purchase and not imposing age limits on appliances.
The cost of Liberty Home Guard plans varies depending on the chosen coverage and location, with monthly and annual payment options available. Discounts are offered for annual payments, and additional savings can be obtained when purchasing warranties for multiple properties.

ARW Home
ARW Home, formerly known as American Residential Warranty, offers home warranty plans across all 50 states, covering a range of systems, appliances, and electronics.
Their plans start at $24.99 per month for electronics-only coverage and go up to $89.99 per month for their TotalMax plan, which includes additional coverage for items like washers, dryers, and humidifiers.
In terms of pricing, ARW Home offers monthly premium costs ranging from $34.99 to $124.99, depending on the chosen plan and optional add-ons. They also charge a service fee of $55 for each service call. While the company offers flexibility with its payment options, such as monthly or annual payments, some customers have found the cost of comprehensive coverage to be relatively high.
First Premier Home Warranty
First Premier Home Warranty offers various optional coverages, such as additional air conditioning systems, pool/spa, and more, allowing for customization of policies to suit individual needs. The company has been in business for over 30 years and offers coverage throughout the United States.
The cost of First Premier Home Warranty plans depends on whether customers choose monthly or annual payment options. For a single-family home under 5,000 square feet in Houston, the Premier coverage costs $39.99 per month or $419 annually, while Platinum coverage is priced at $47.99 per month or $499.99 annually. These plans come with a $75 deductible per claim. Additional coverages are also available, ranging from $2 to $12.50 per month or $25 to $150 per year.
They provide a 90-day workmanship guarantee, and if a repair fails, they will replace the system or appliance rather than attempt the repair again.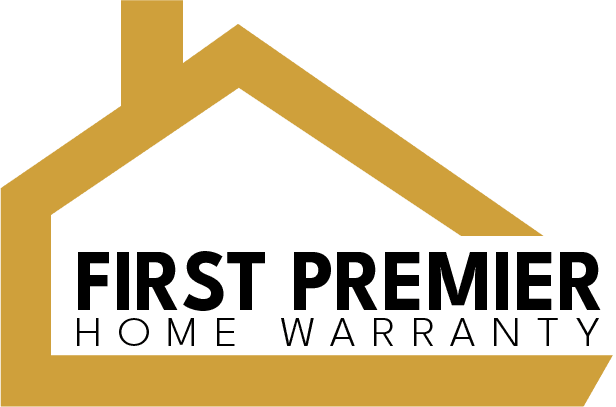 HomeServe
HomeServe is a company that offers a range of service plans designed to protect homeowners financially in the event of emergency home repairs. These plans cover various household systems, including plumbing, heating and cooling, and electrical systems.
HomeServe also provides combo plans that combine coverage for multiple systems, allowing homeowners to tailor their protection according to their needs. They work with a network of technicians and contractors across the country, ensuring prompt and reliable service.
The cost of HomeServe plans starts at $7.95 per month, with total costs varying depending on the chosen plan and location. Discounts may be available for the first year of service, and occasional special offers are provided through the company's email newsletter.

OneGuard Home Warranties
OneGuard Home Warranties is a company that offers home warranty plans primarily in Arizona, Nevada, and Texas. They provide coverage for home systems and appliances, as well as a range of home maintenance services.
OneGuard's pricing varies by state and plan, with monthly costs ranging from $32 to $59, and they have a service call fee of $69. Customers have the option to submit claims 24/7, and OneGuard boasts faster response times than the industry average, with a promise to contact an approved service provider within four hours during business hours. They also offer a 30-day recall period for repairs and emergency service for situations that make a home uninhabitable.
However, there is a cancellation fee of $50 if you decide to cancel the contract after it becomes effective.

Landmark Home Warranty
Landmark Home Warranty is a company that offers coverage plans for home appliances and systems, such as air conditioning, furnaces, plumbing, and more. They operate in several states, including Arizona, Idaho, Nevada, Oregon, Texas, and Utah.
Landmark Home Warranty provides two main plans: the Home Systems Plan, covering major home systems and extra services, and the Total Protection Plan, which includes appliances as well. Notably, they include pest control services in their plans, a unique offering that can save homeowners money.
The cost of Landmark Home Warranty plans ranges from $35 to $61.25 per month, with service call fees of either $70 or $100. They also offer optional coverage for various items at an additional cost.

Old Republic Home Protection
Old Republic Home Protection, formerly known as Dependable Home Warranty, offers service contracts that typically last for one year and cover home system and appliance repairs for both homebuyers and sellers.
The company provides coverage for various home systems and appliances, including heating, plumbing, electrical, air conditioning, and more. However, it's worth noting that Old Republic Home Protection is only available in 25 states and Washington, D.C.
The cost of coverage varies by state and home type, with annual premiums ranging from approximately $480 to $1,140 for single-family homes. Service fees typically range from $100 to $125. The company emphasizes the importance of not calling a contractor before filing a claim to ensure that the repair is covered by the warranty.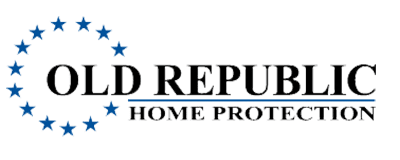 Home Warranty of America
Home Warranty of America provides coverage for more than 20 systems and appliances, with two main plans: Premier and Premier Plus, both offering 13-month warranty periods. These plans can be further enhanced with add-ons, such as coverage for well pumps, septic systems, and more.
The cost of their plans varies depending on location and service call fee options, with prices ranging from $45.83 to $58.33 per month for the main plans.
Coverage limits for their plans are set at a maximum of $5,000 per covered item or $15,000 per contract term, with no coverage for preexisting conditions. While Home Warranty of America boasts high coverage limits and nationwide coverage, some customers have expressed concerns about wait times for scheduling and customer service experiences.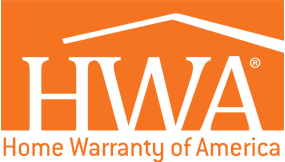 ServicePlus
ServicePlus Home Warranty, formerly known as Total Home Protection, is a company that offers home warranty plans to customers. They provide coverage for major systems and appliances, regardless of their age, make, or model.
The cost of ServicePlus Home Warranty plans ranges from approximately $53.67 to $60.33 per month, but prices may vary depending on factors like location and home size.
It's advisable to request a personalized quote for accurate pricing. However, there are coverage exclusions, including preexisting conditions and certain parts or components of covered items. ServicePlus Home Warranty also imposes coverage limits on specific items, which means customers may need to cover additional costs if a repair or replacement exceeds these limits.

GE Service Contracts
GE Service Contracts offer extended coverage for GE appliances beyond their standard warranties. These contracts are administered by Assurant, GE's authorized provider for extended warranties.
Customers can choose which specific appliances they want to be covered under these contracts, and the coverage can extend for up to 15 years for GE appliances.
The cost of GE Service Contracts varies depending on the appliance, with prices typically ranging from $53 to $76 per year. Customers have the option to pay for the extended service upfront or in multiple installments, which can help manage expenses.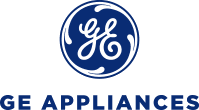 2-10 Home Buyers Warranty
2-10 Home Buyers Warranty services include coverage for various home systems and appliances, with plans available in most states, but with some exceptions. The monthly cost for their plans starts at $19, making them relatively affordable compared to the industry average. However, it's noted that their service call fees can be high.
Coverage includes items like HVAC systems, electrical panels, refrigerators, and more. Exclusions mention that the warranty doesn't cover damage due to misuse, abuse, or natural disasters. Coverage limits are specified for various items, and some items may have specific exclusions listed in the contract.

The Home Service Club
The Home Service Club is a company that offers home warranty plans in all 50 states and Washington, D.C. They provide standard coverage, comprehensive coverage, and various optional add-ons for home systems and appliances.
Standard coverage includes items like refrigerators, water heaters, plumbing systems, and more, while comprehensive coverage expands to include additional items like alarm wiring, ductwork, and gas leaks. The company also offers utility line coverage as an add-on option, covering outside water and sewer lines, among others
One notable feature is that they do not require home inspections and have no age limit on covered items. However, their plans come with high premiums. They boast 24/7 customer service availability across the United States. The company's coverage limits vary by location, with per-unit caps ranging from $300 to $2,000 and an annual maximum between $6,000 and $9,000. They offer a 30-day recall period for parts and a 90-day recall period for labor.

AHW Home Warranty
AHW Home Warranty offers three main plans: Appliance Plan, System Plan, and Combo Plan, allowing homeowners to choose the level of coverage that suits their needs. They also offer optional add-on items to enhance coverage. The coverage limits for various items are specified, with a standard coverage limit of $1,500 per contract item unless otherwise stated.
The cost of AHW Home Warranty plans falls within the industry average, with monthly premiums ranging from $30 to $50 and a service call fee of $75 for each repair. The claims process is straightforward, with customers able to submit claims 24/7 by calling the toll-free number.
Some customers express satisfaction with the service, while others share concerns about denied claims and customer service experiences.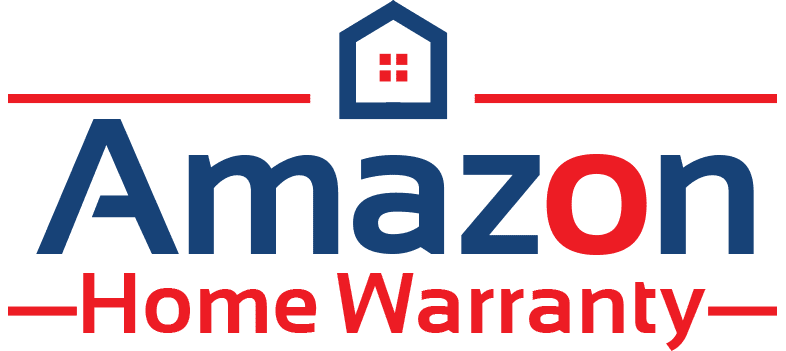 Home Warranty Buyer's Guide
Replacing or repairing major appliances or home systems can be expensive and cause major headaches in your life. Home warranties help cover the cost of repairs or replacements to make your home comfortable and safe.
Are Home Warranties Worth It?
Home warranties are often worth it if you own an older home, have aging appliances, or simply want the security of knowing you have protection from unexpected home repair costs. The right plan can be especially helpful if you fit any of these descriptions:
You Own an Older Home: Older homes often have outdated appliances and systems. A warranty helps you keep your vintage charmer in working order.
You're Buying or Selling a Home: Buyers, sellers, real estate agents, and current homeowners are all eligible to buy a home warranty. In many areas, it's common for the seller or real estate agent to package a home warranty into the purchase price as an added benefit to the buyer. This can be attractive if you're a first-time homebuyer or purchasing an older home.
You Don't Have a Large Savings Account: A home warranty can provide financial security if you don't have a rainy day fund set aside for unexpected expenses.
You're Not Handy: If you aren't familiar with repairing home systems and appliances, you may be more comfortable with a home warranty plan. Likewise, if you're a first-time homeowner, consider purchasing a more comprehensive plan as you learn how to care for appliances and home systems.
You Own a Rental Property: Landlords benefit greatly from the security of a warranty. You're protected against unexpected costs when major systems or appliances malfunction. You can also budget the warranty price into your overall expenses and adjust your rental fees to cover the cost.
Home Warranty Cost Breakdown
The cost of a home warranty varies based on several factors, including the provider, plan selection, add-on coverages, service fees, and potential out-of-pocket expenses. Here's a detailed breakdown:
Monthly and Annual Costs
Home warranties typically cost between $36 to $68 per month, or $450 to $600 per year.
Premium plan averages are around $60 per month.
Costs may vary depending on location and chosen coverage.
Some companies offer discounts for upfront payments or multi-year plans.
Introductory promotions such as the first month free are sometimes available.
Service Call Fees (Deductibles)
A service call fee or deductible is charged when a technician is dispatched to your home.
The fee usually ranges from $75 to $125 per visit.
Some companies let you choose your deductible amount.
Opting for a higher deductible can result in a lower overall plan cost.
Understanding home warranty pricing is crucial for making informed decisions.
It's important to select a plan that fits your needs and budget.
What Does a Home Warranty Cover?
Home warranty plans cover home appliances and systems. The specific coverage and types of plans differ between providers. However, you can expect the following common items to be covered:
Systems
Ductwork
Electrical
Heating and cooling
Plumbing
Water heater
Appliances
Built-in microwave
Dishwasher
Garbage disposal
Oven/range/cooktop
Refrigerator
Washer and dryer
Companies may package these items into different tiers of service. It's common for home warranty providers to have an appliance-only, system-only, and combination plan, which covers everything. However, there are others that may have two to three combination-only plans. Be sure to look at your needs to decide which type makes the most sense for your home.
Just about every provider also offers optional coverage for an additional cost. Some common add-ons include:
Central vacuum
Guest unit
Pool and spa
Roof leak
Septic systems
Stand-alone freezer
Sump pump
Water softener
Some companies offer add-ons for maintenance and home services, such as re-keying, annual HVAC tune-ups, and limited pest control. You may also find providers that offer damage and defect coverage for consumer electronics, including laptops, tablets, home theater systems, and televisions.
Keep in mind that electronics coverage typically doesn't cover theft, loss, or damage from improper care. Electronics coverage generally won't replace the manufacturer's warranty, but it does extend the time your devices are covered for defects. It usually adds coverage for accidental damage too.
What Does a Home Warranty Not Cover?
Home warranties only cover systems and appliances, so there are many items in your home that won't have coverage — instead, you'll need homeowners insurance. Homeowners insurance also covers situations where home warranties don't apply, such as damage caused by theft or natural disasters.
However, even when an item is covered, there are exclusions in all home warranty plans that may lead to the company denying your claim. Home warranty providers generally won't pay to repair or replace:
An appliance or system with a known pre-existing condition: Appliances or systems that failed before you purchased coverage are typically not covered.
Anything where the damage is cosmetic: Home warranty plans do not cover dents, scratches, or other problems that only affect the appearance of an appliance.
An improperly installed appliance or system: An appliance that fails because it wasn't installed correctly typically isn't covered under a home warranty plan.
An appliance or system that's been modified: Your provider is unlikely to honor your claim if you used third-party components on the equipment in question.
Anything that's currently under another warranty: If you have any newer appliances or systems that came with a manufacturer's warranty — or any type of third-party warranty, builder's warranty, or insurance — they won't be covered by the home warranty. Your home warranty coverage kicks in when the manufacturer's warranty ends.
Keep in mind that specific components of a covered item might be excluded. For example, a plumbing stoppage caused by tree roots in the line usually isn't covered. Another common exception is a garage door system. Typically, just the opener is covered, not the door itself and the track assemblies.
How Does a Home Warranty Work?
A home warranty policy is similar in operation to homeowners insurance. You pay a monthly or annual premium, and when a covered item breaks down, you only pay a deductible to get it fixed.
While homeowners insurance covers damage related to perils, such as theft, vandalism, or fires, a home warranty covers the cost to repair or replace specific systems and appliances that break down from wear and tear. The length of plans varies, but most last for one year.
After signing up, the waiting period until a home warranty plan takes effect is usually 30 days. The provider might waive this period if you are changing from a different home warranty provider with no lapse in coverage. The waiting period can also be waived when you purchase a policy as part of a real estate transaction.
Once coverage kicks in and you need to make a claim, the process will be straightforward:
File a Claim: Contact your provider via phone or online to begin the claims process. Most companies respond within 24 to 48 hours.
Pay the Service Fee: As long as the item is covered in your plan and doesn't exceed the item limit, this should be the only cost you have to pay (in addition to your premium). The service fee, or deductible, typically ranges from $75-$125.
Schedule an Appointment: Your provider will put you in contact with a contractor to schedule an appointment. A majority of providers will select a technician from their network. However, there are a few companies that may allow you to choose your own. You may be able to choose your own contractor if the provider can't get someone within their network or you get authorization from the company.
Diagnose the Issue: The contractor will assess the issue and make sure it's covered by your warranty. If the problem is minor, the contractor should be able to fix it that day. Otherwise, there might be additional visits to fix or replace the item. Providers typically offer a workmanship guarantee — often 30 days — on parts and labor.
Pay Any Additional Fees: If your plan has a coverage cap, you may be expected to pay the difference for the repair.
Proper system and appliance maintenance are typically required to keep coverage. A claim will likely be denied if the problem results from a lack of regular maintenance or an issue that existed before the warranty. Also, be mindful of any exclusions for covered items by carefully reading your contract.
How Is a Home Warranty Different from Homeowners Insurance?
Home warranties and homeowners insurance have different purposes.
Home warranties cover appliance or system failure due to wear and tear.
Homeowners insurance pays for damage and loss caused by external forces like fire and severe weather.
A home warranty provides additional financial protection for appliances and systems not covered by insurance.
A home warranty does not replace homeowners insurance.
How to Choose a Home Warranty Company
Selecting the right home warranty company and plan for your needs involves a series of important steps. Here's a comprehensive guide to help you make the best choice:
Determine Your Coverage Needs: Start by assessing your coverage requirements before diving into the selection process. Consider the following factors:
Coverage Tiers: Some companies offer different tiers of coverage, including system-only, appliance-only, and combination plans. Evaluate which tier aligns with your needs.
Appliance and System Age: Take into account the age of your major appliances and systems. Anything approaching the halfway point of its expected lifespan is a candidate for home warranty coverage.
Existing Warranties: Check if any of your appliances or systems are currently covered by manufacturer's or builder's warranties.
Savings: Evaluate your emergency fund or savings. If you lack substantial savings for unexpected repairs or replacements, a comprehensive combination plan might be a wise choice.
Explore Add-On Options: If you're concerned about covering additional items such as sump pumps, pool and spa equipment, roof leaks, or septic systems, look for home warranty companies that offer extensive add-on options. These extras often come at a nominal monthly cost.
Compare Costs: Home warranty plans typically range from $36 to $68 per month. Consider the following strategies to manage costs:
Adjust Coverage: Choosing a less comprehensive plan or accepting a higher service call fee can help reduce monthly expenses.
Get Multiple Quotes
Obtain quotes from several home warranty companies, and don't hesitate to inquire about price matching. During your research, compare the following aspects:
Monthly and yearly costs
Service call fees
Number of covered systems and appliances
Availability of add-on coverages
Waiting periods before coverage begins
Workmanship guarantee (the duration of repair coverage)
Coverage limits (annual payout limits or caps on individual appliance or system repairs)
Review Sample Contracts
When evaluating home warranty providers, seek out sample contracts. Although these may require some searching on the provider's website or a direct request to customer service, they offer in-depth insights into:
Coverage details
Exclusions
Additional fees
Terms and limitations
Carefully read the contract, and ensure all your questions are answered before committing to a plan.
Understand Your Coverage: To effectively navigate your home warranty, ensure you have a clear understanding of:
Covered Items: Review your contract for detailed information on covered items and when coverage applies. Take note of any excluded components.
Exclusions: In addition to specific item exclusions, general limitations may apply. For example, secondary damage resulting from a covered item (e.g., floor damage from a pipe leak) might not be covered. Items recalled by manufacturers are typically excluded.
Coverage Limits: Home warranty providers impose annual payout limits or per-item caps. Verify these limits in your contract. You are responsible for expenses exceeding the stated dollar limit.
Extra Fees: Be aware of any additional fees, such as early cancellation charges, shipping costs, or restocking fees.
Read Customer Reviews
To gauge the customer experience with a home warranty company, consult reviews from current and past customers. Look for insights into:
Claims Process: The claims process is crucial. Check if customers mention the ease of claims filing, prompt payments, and transparent pricing. Assess whether customers encountered any unexpected charges or difficulties during the process.
Denied Coverage: Pay attention to any mentions of claim denials. Evaluate whether reviewers understood their contracts or if the provider seemed reluctant to honor claims. Frequent denials for common issues may indicate a problematic company.
Contractor Network: Reviewers may discuss the quality of contractors provided by the company. Check if contractors are experienced, punctual, and efficient in completing repairs. A dependable network of technicians is essential.
Customer Service: Evaluate the responsiveness and helpfulness of the company's customer service. Look for complaints about rude representatives, extended wait times, and vague responses to inquiries.
Choosing the right home warranty company involves careful consideration of your needs, thorough research, and an understanding of your contract terms. By following these steps and taking customer feedback into account, you can make an informed decision that provides peace of mind for your home.
Frequently Asked Questions
1. What is a home warranty?
A home warranty is a service contract that covers the repair or replacement of important home system components and appliances that break down over time. It's different from home insurance that covers damage from specific events like fire and theft.

2. Why should I consider buying a home warranty?
A home warranty can help you avoid unexpected expenses related to home repair and replacement. If your home's systems or appliances break down, the warranty can provide peace of mind by covering those costs.

3. How much does a home warranty cost?
The cost of a home warranty varies depending on the coverage you choose, the size of your home, and where you live. On average, a home warranty costs between $300 and $600 per year.

4. Are older homes eligible for a home warranty?
Yes, older homes are generally eligible for home warranties. In fact, older homes may benefit more from a home warranty because their systems and appliances are more likely to break down due to age.

5. How does a home warranty work when a system or appliance breaks?
When a covered system or appliance breaks, you file a claim with your home warranty company. They then send a service provider to your home to assess the problem. If it's covered under your warranty, they'll repair or replace the item.

6. What systems and appliances are typically covered by a home warranty?
Most home warranties cover major systems and appliances such as heating and cooling systems, plumbing, electrical systems, kitchen appliances like ovens and dishwashers, and washing machines and dryers.

7. Can I choose my own repair technician under a home warranty?
Typically, your home warranty company will have a network of service providers they work with and will send one of those providers to your home. You generally can't choose your own technician.

8. What is the difference between a home warranty and homeowners insurance?
A home warranty covers the repair or replacement of broken down systems and appliances, while homeowners insurance covers damage to your home and belongings caused by specific events like fire, theft, or storms.

9. Are there any items that are not covered by a home warranty?
Yes, certain items are typically not covered by a home warranty. These can include outdoor items like sprinkler systems, pools and spas, or cosmetic issues. Check your specific plan for a complete list of exclusions.

10. Can I cancel my home warranty if I'm not satisfied?
Yes, most home warranty companies allow you to cancel your contract within a certain period, typically 30 days, for a full refund. After that, you may still cancel but might have to pay a cancellation fee.
Glossary
Home Warranty: A service contract that covers the repair or replacement of major home system components and appliances that may break down over time.
Service Agreement: The contract between the home warranty company and the homeowner that outlines the coverage details, term, and conditions.
Coverage: The specific items or systems within a home that are protected under a home warranty plan.
Premium: The amount paid by the homeowner to the home warranty company, usually annually or monthly, for the warranty coverage.
Deductible: The set amount that a homeowner must pay out-of-pocket for a repair or replacement before the home warranty company pays the remaining costs.
Claim: A formal request by the homeowner to the home warranty company to cover a repair or replacement of a covered item or system.
Pre-existing condition: Any problem with an appliance or system that existed before the start of the home warranty coverage.
Wear and Tear: The gradual damage that naturally occurs as a result of normal use or aging.
Service Fee: A fee paid by the homeowner for each repair visit made by a technician, also known as a trade call fee.
Exclusions: Specific conditions or items that are not covered under a home warranty plan.
Provider Network: A group of trusted, professional service contractors that a home warranty company works with to handle service requests.
Limit: The maximum amount a home warranty company will pay for the repair or replacement of a covered item.
Renewal: The process of extending the home warranty contract after its initial term has ended.
Appliance Coverage: A part of the home warranty that specifically covers household appliances like refrigerators, washers, and dryers.
System Coverage: A part of the home warranty that specifically covers home systems such as plumbing, electrical, and HVAC.
Add-on Coverage: Extra coverage that can be added to a basic home warranty plan for an additional cost to cover items like pools, septic systems, or additional appliances.
Waiting Period: The set period of time that must pass after the purchase of a home warranty before the homeowner can make a claim.
Replacement Allowance: The maximum amount that a home warranty will pay towards the replacement of a covered item.
Service Request: A formal request made by the homeowner to the home warranty company for a repair or replacement of a covered item.
Out-of-Pocket Maximum: The maximum amount a homeowner will have to pay out of pocket for covered repairs or replacements during the contract period.
Roof leak repairs: Roof leak repairs refer to the process of fixing water infiltration issues in a building's roofing system. This involves identifying the source of the leak, assessing the extent of the damage, and carrying out necessary repairs to prevent further water damage.
Better Business Bureau: The Better Business Bureau (BBB) is a private, non-profit organization in the United States and Canada that provides information on businesses, including reliability reports and consumer reviews, to promote trust in the marketplace. They also provide dispute resolution services between consumers and businesses.