Looking for the best stock market investment research sites can be a daunting task for investors. With so many options available, it can be challenging to find reliable sources of information that provide the insights needed to make informed investment decisions. In this article, we have curated a list of the best stock market investment research sites for 2023, providing investors with a comprehensive overview of the top resources available.
From data analytics tools to financial news and analysis, these sites offer a wealth of information to help investors evaluate investment opportunities and manage risk in an ever-changing market. Whether you are a seasoned investor or just getting started, these top investment research sites are sure to provide valuable insights and help you make informed decisions about your investments.
For the investor who desires an edge beyond what a passive Robo-advisor portfolio can offer, crafting a bespoke setup requires far more effort and dedication. With access to expert-level stock research platforms offering real-time market insights, such portfolios have the potential for lucrative returns – when done right.
Top Stock Market Investment Research Sites
Motley Fool Stock Advisor
For 15 years, Motley Fool Stock Advisor has guided retail investors toward solid and profitable investments.
Tom and David Gardner, two renowned co-founders of the firm, have recommended some highly successful stocks over the past 20 years, including Amazon, Netflix, Disney, and Booking.
When you join their program for stock recommendations, they don't leave a single stone unturned – from extensively researching each potential pick to provide information on associated risks, 24/7 monitoring so that any changes in facts can be quickly acted upon, or investing real money behind these picks themselves with complete transparency about growth rates – this is an unrivaled level of access available nowhere else!
The Motley Fool has seen explosive returns since 2002 with their stock picks, averaging 395% compared to the S&P 500's 125%. An incredible 167 of these stocks have more than doubled in value, and 60 achieved an impressive climb of at least 500%, with one great pick even attaining 17,179% growth! With such stunning results, who wouldn't want to take advantage?
Two new stock picks each month: Our team's latest stock recommendations are delivered monthly.
Best Buys Now: Our ten timely buys chosen from over 300 stocks
Starter Stocks: Foundational stock recommendations for new and experienced investors.
Community and investing resources: Gain access to educational materials and the world's most significant gathering of investors to help you invest – better.
Motley Fool Rule Breakers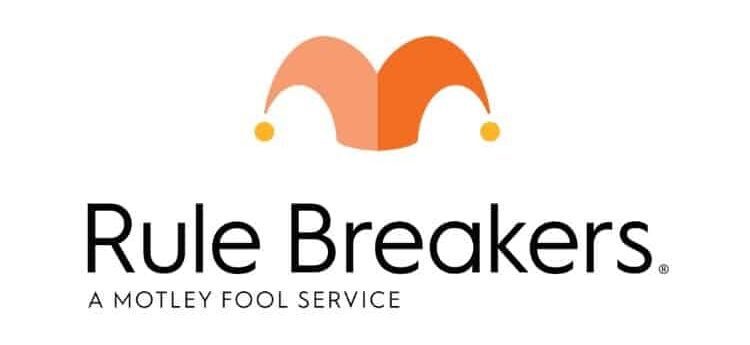 To discover tomorrow's market frontrunners, some of the past picks have included Tesla (10,606.2%), Baidu (1,684.0%), and Intuitive Surgical (3,989.6%). These investments were selected for specific attributes, including forward-thinking leadership, a sustainable competitive edge, a track record of stock price boosts, and more favorable branding for higher consumer appeal.
Seeking Alpha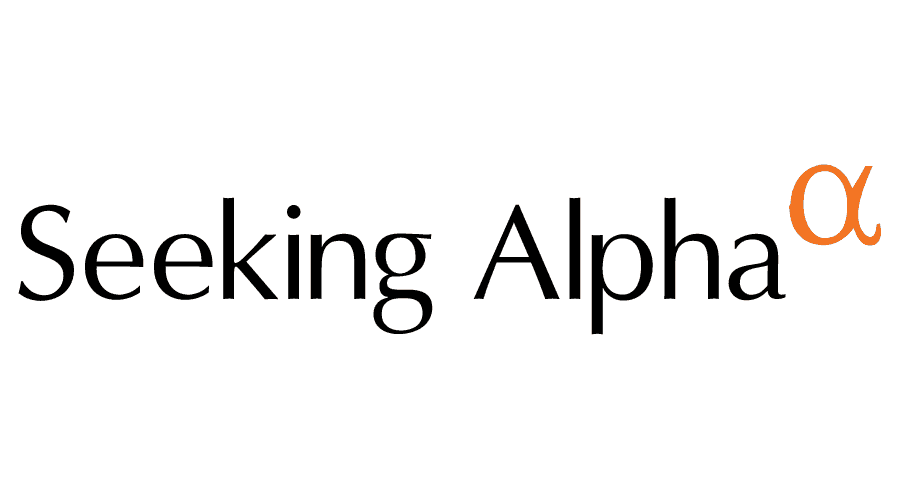 For the novice and experienced investors, a great source of detail-oriented news and analysis is the site known as Seeking Alpha. While it began as a place mainly for hobbyists to share their insights, this resource has become more professional. Even so, some of the content included may be difficult to understand or comprehend without specialized knowledge related to equities trading and microeconomics.
Seeking Alpha offers all kinds of content to the public, but those who pay for a subscription get access to exclusive features. There are two different subscription plans available:
Seeking Alpha Premium
When customers sign up for Seeking Alpha Premium, they can be billed monthly at $19.99 or annually at $29.99 – the latter of which brings unlimited access to proprietary stock and ETF analysis along with transcripts and recordings of earnings calls. This is a great way to gain insight into how corporate decision-makers think strategically.
For those who are interested in gaining a more insightful understanding of an author's track record and motivations, the exclusive features of Alpha Premium can provide exactly that. Along with these details, investors also have access to unique quantitative ratings which offer potential investment opportunities.
Seeking Alpha PRO
PRO subscribers can enjoy all the benefits Seeking Alpha offers when signing up with an annual plan costing $199.99 per month or a monthly plan at $299.99 per month. Subscribers will get an ad-free experience, seven days' head starts on all recommendations, VIP customer support, including phone and email services, and a one-of-a-kind Idea Filter which sorts through large volumes of data and unearths potential trading opportunities.
For many casual investors, the price of PRO may appear too high compared to Premium. However, some traders might find the absence of distractions and extra customer support offered in PRO is worth it. After all, Seeking Alpha's interface can sometimes become crowded and disorienting. Seeking Alpha's advance notification of picks and access to its exclusive Idea Filter is an attractive prospect for the dedicated trader. This option is certainly not ideal for casual investors, however.
Trade Ideas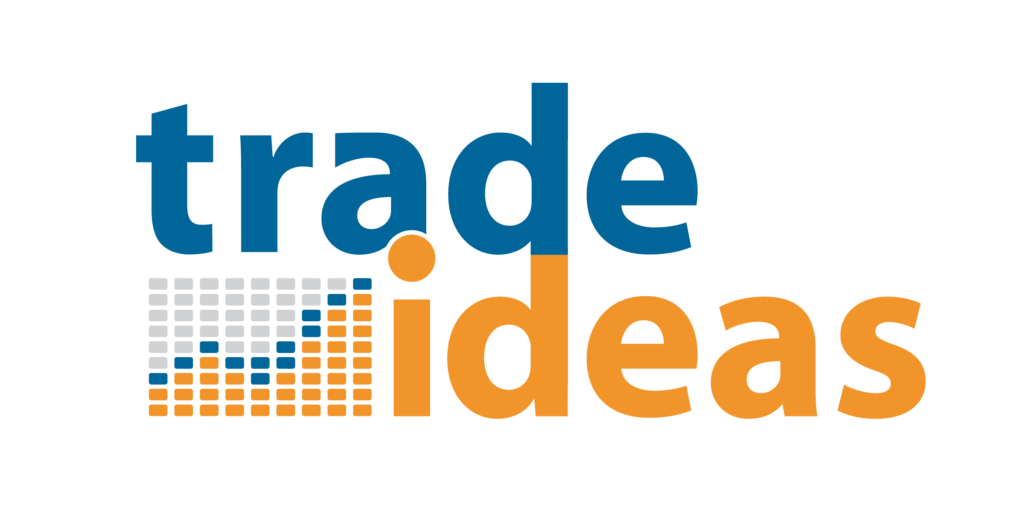 There's no better choice than the AI-powered market strategy platform Trade Ideas for veteran traders seeking a decisive edge in the ultra-competitive realm of high-frequency trading.
Holly, an AI investment discovery engine, promises to surface trading ideas you may have missed. The OddsMaker back tester allows users to analyze how a strategy could have fared in the past. Those seeking quick execution can make use of one-click trading. Additionally, simulation or paper trading can be used without fear of loss, while automated execution is supported through Interactive Brokers' accounts for real-world trading. Last, news and analysis related to specific stocks can also be accessed.
When it comes to financial professionals, Trade Ideas offers a compelling package of AI-driven backtesting capabilities as well as portfolio management features. Though quite expensive at a yearly fee of over $2,000 for the Premium plan, you can be sure that your investment will be worth it.
Zacks Investment Research
Zacks Investment Research is an exceptional market research firm recognized for creating sophisticated and well-written stock and fund recommendations that often contradict the accepted opinion. This independent analysis provider has become distinguished for providing unique insights into the financial markets.
Zacks offers a great selection of materials for individuals starting in the investing world to review. Content such as informative articles, video commentaries, and podcasts can be found on their website. Those who become members of the company's "Profit from the Pros" program have even more options, like a portfolio tracker and stock screener with over 100 criteria. Additionally, they get access to the Bull Stock of the Day feature.
Investors seeking advanced analysis capabilities should look no further than Zacks Premium. Offering a 30-day free trial period provides the perfect opportunity to assess its power.
The good thing for investors who crave more powerful tools to research is inside Zacks Premium, which offers a risk-free 30-day trial period.
Zacks Premium includes:
The Zacks #1 List is a compilation of top picks that have outperformed the S&P 500 since 1988.
Zacks Premium Screener is a set of 45 predefined screens designed to produce higher returns than the market average.
Style Scores rank all stocks on the Zacks #1 list based on their Value, Growth, and Momentum.
The Focus List consists of 50 high-potential stocks with long-term earnings potential; an investor looking to build a diversified buy-and-hold portfolio may find the Focus List helpful.
Industry Rank, since research shows that stocks in the top 50% of industries outperform stocks in the bottom 50% by a factor of two.
The Zacks Earnings Expected Surprise Prediction (ESP) Filter finds stocks most likely to experience an upside earnings surprise (and accompanying stock price surge).
Equity Research Reports, over 1,000 stocks of the most widely followed companies.
Motley Fool Everlasting Stocks

What companies come to mind for an Everlasting Stocks portfolio? These three are some of the most highly regarded names in the market: Netflix, Tesla, and Shopify. All three have established their reputations as reliable investments.
Why not join the club and reap the benefits of instant access to 15 stock recommendations? Plus, you'll keep receiving updated picks every three months for as long as you are a member. Don't wait any longer – get started now!
Stock Rover
For anyone serious about their trading and investments, the features available through the three paid plans of the no-nonsense research platform Stock Rover may be too attractive to pass up. Even those needing only a casual approach can find plenty of satisfaction with this platform's free options.
Stock Rover's top plan, Premium Plus, includes:
Multiple proprietary multimetric packages and over 650 distinct stock metrics.
Value- and growth-oriented traders' weekly ideas.
Backward-looking analysis based on more than ten years of historical data
Stock Rover offers Brokerage Connect, a secure way to sync your external brokerage account.
Stock Rover's proprietary stock ratings and research reports.
During earnings season, simplify planning and execution with a visual earnings calendar.
Time-stamped note-taking capabilities are available for active traders eager to review their work later.
For those serious about trading, multiple-monitor support is an invaluable asset – and with the paid products from Stock Rover, you'll have just that. Prices for the Basic plan range from $7.99 per month or $79.99 annually to $27.99 for Premium Plus every month or $279.99 each year, along with additional savings when you pay in full for two years at once.
In addition to the additional value offering, users of the service provided by Stocks Rover can also access detailed and comprehensive research reports. These eight-page documents contain a wealth of proprietary information, such as Margin of Safety calculations, Fair Value estimates, and as many as two dozen individual assessments from the publisher's methodology – known simply as 'the Stocks Rover Score.'
Premium subscribers to the "Rover Research Reports" service can save money by taking advantage of a special discount. These reports are available for purchase to all customers, but those with a Premium subscription status can access them at a reduced rate.
In conclusion, it may be worthwhile to upgrade your plan when you are satisfied with what is available for free.
Mindful Trader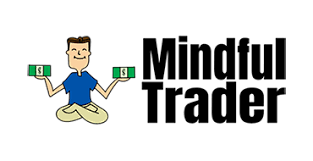 Eric, the founder of Mindful Trader and a renowned numbers whizz, has created a trading system that allows everyday investors to tap into the market-beating moves he executes.
For people wishing to trade stocks, options, and futures just like he does, following along with what's happening in the market is easy for subscribers of his services. Through his real-time postings, the typically short-term swing trades that make up his strategy are available for those who follow along. Anyone can accurately replicate these trades if an active brokerage account is at their disposal.
Eric's swing trading approach includes investing in large companies with a market capitalization of at least $10 billion. This technique offers less risk-averse people comfort, as Mindful Trader is not focused on penny stock news.
MarketClub

MarketClub is an excellent option for those just starting their journey in the stock market. It stands alone among technical trading tools as it has been tailored to cater to those who have yet to invest in the market extensively.
MarketClub utilizes sophisticated technology to keep tabs on over 350,000 charts in real time, eliminating the need for personally scouring the markets. This approach delivers unique buy and sell signals that are unavailable elsewhere. As trading success does not occur instantaneously, a 30-day free trial is available for all users, providing ample time to familiarize oneself with MarketClub's features and capabilities.
MarketClub's highlights include:
Trade Triangle: A set of signals that indicate when you should enter or exit a trade.
Custom Scans and Filters: Use powerful analysis tools to identify opportunities that meet your needs and goals.
Trade Alerts and Warnings: MarketClub keeps you informed when the market is red or green.
Technical Charts: 20 unique charts to help you spot patterns others might miss.
Trade School: Get unique insights and tips from experienced traders you won't find anywhere else.
Portfolio Manager: Track your stock portfolio over time, create watchlists, and plan your next moves.
Stock Options: Add-on options are a strategy that allows traders to maximize returns while limiting downside risks.
The free trial period for MarketClub has been established at 30 days, and users will then be asked to pay either $150 when billed quarterly or $449 when billed yearly.
Benzinga Pro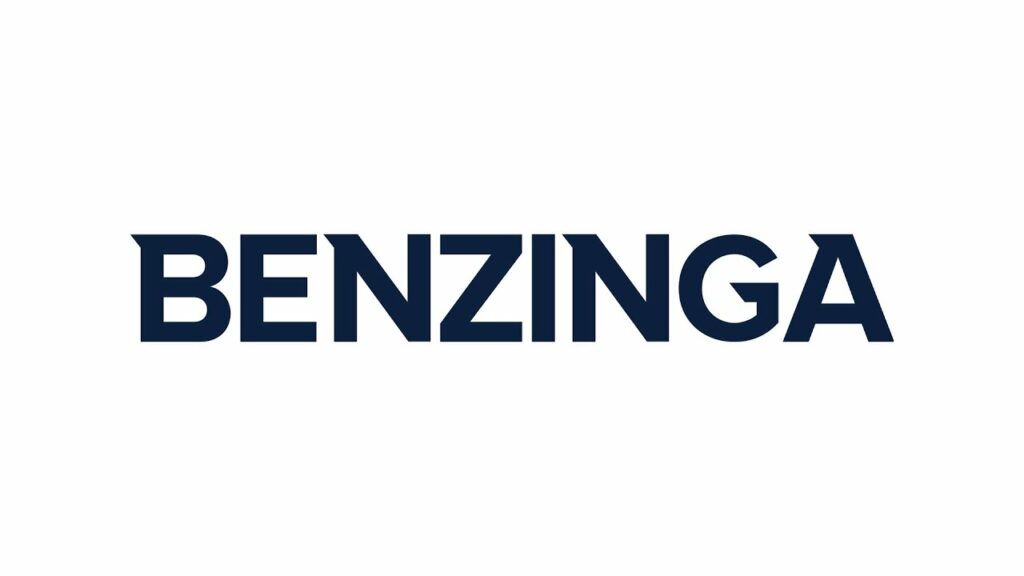 Benzinga Pro is an innovative digital streaming platform with a comprehensive set of research and analysis tools for investors. Its Basic program has a monthly cost of $99 or a yearly payment of $79, which comes with the following features:
Essential delayed quotes from Nasdaq
Custom alerts for a watchlist
Stock analysis with key statistics and market metrics
A look at the stocks that are making the most significant moves daily
Benzinga newsfeed includes original market commentary and analysis, SEC filings, company press releases, and Benzinga partner content
Keep track of the market with this powerful tool
Benzinga Pro's Essential plan ($177 per month or $117 per month when paid annually) includes:
Real-time quotes from Nasdaq
News headlines and real-time alerts via audio squawk
Benzinga's newsdesk chat (instant conversations with reporters at the company's headquarters)
Market sentiment indicators in detail
Market signals data, with options data available for an additional fee
The Enterprise plan offered by Benzinga Pro is specially-priced and provides additional features such as company-wide licenses and the ability to publish reports.
For those who want to take their trading skills to the next level, Benzinga offers two comprehensive courses designed for serious traders. The first course, "How to Trade Stocks," provides an overview of the following:
Choosing the right broker
Trading strategies developed by experts
Price studies
Indicators and technicals for stocks
Planning a trading strategy
Psychological aspects of trading
Benzinga's Forex 101 course covers:
A brief overview of the foreign exchange markets
The process of forex pairings
Fundamental analysis of forex
Ratios of risk and reward
Charting and placing orders with TradingView
Forex trade examples
INVRS

INVRS is an "all-in-one investment research platform" designed for DIY investors.
A key differentiator of INVRS is its comprehensiveness. DIY investors know how time-consuming it can be to research equities and trade ideas – and how many resources are needed to do proper research.
Through INVRS, the entire research process is brought under one digital roof. That means:
Coverage of all North American stocks and funds
We offer a complete line of stock analysis and research tools
With secure brokerage links, you can apply proprietary insights in real time to your holdings
Do-It-Together (DIT) investing – a collaborative, content-driven community of creators willing to share their insights, successes, and, yes, even failures.
Market Gear
Traders who want to improve their skills now have the perfect tool for them: the customizable platform of Market Gear. This platform lets you connect easily with your brokerage account and get real-time intelligence for better trading decisions.
Take advantage of this incredible offer from Market Gear. Using the provided link, you can enjoy a two-week free trial and 50% off the usual cost of your first month ($65 per month when billed annually). With this powerful package, you will have access to the following:
Calendar of earnings and dividends
Heat maps that can be customized
Charting tools with more than 100 indicators
Tiles and lists for multiple watchlists
Market intelligence from leading platforms like Benzinga
Charts that display your trade journal and history
Real-time scan alerts and customizable market alert templates
Trading on a demo account with Choice Trade
Over 20 different templates are available
Trading on a live account
Sharing with individuals, groups, and the general public
Those seeking to build a portfolio can access major U.S. brokers such as Ally Invest, ChoiceTrade, E*Trade, and TD Ameritrade via the platform of Marketplace Gear.
Morningstar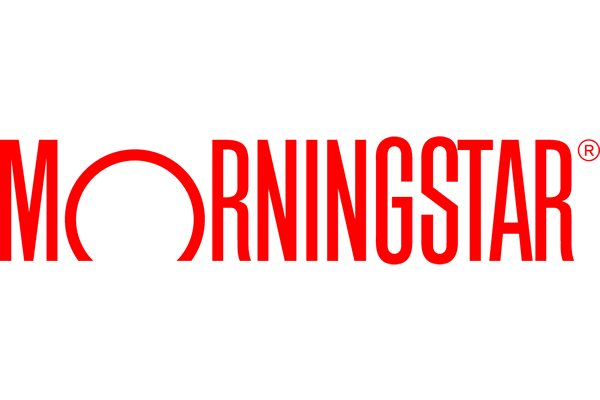 Morningstar Investor is the perfect research suite for investors serious about researching equities. Boasting a range of quality features from one of the most reputable research firms, here's what you'll find:
Morningstar's industry-leading research from more than 150 independent analysts drives these exclusive stock screeners.
Ratings and valuations compiled by Morningstar for members only
Monitoring tools for assessing the performance and quality of your investment portfolio
Those interested in Morningstar Investor have the option of a free seven-day trial period, which can be charged $34.95 per month or pay a smaller fee of $249 for an entire year.
Yahoo! Finance

When the stock market was less competitive, Yahoo! Finance provided an invaluable service for retail investors; it was a great source of financial news and offered analytic tools and quality analysis without costing a lot of money.
For those who want a more comprehensive and sophisticated set of analytics, there is no need to pay for an expensive subscription. Enterprising investors can turn to the free suite of tools provided by the popular resource site Yahoo! Finance. This platform includes excellent research reports, up-to-date financial news, and user-generated content. While it may be one of the best options, it isn't the only option.
During trading hours, stock quotes and news are available in real time.
Trading directly through linked brokers (if your brokerage participates)
Stocks can be added to an unlimited portfolio watchlist
Research and performance monitoring with interactive stock charts
When paid annually, the Lite plan ($25 per month or $250 per year) includes the following:
Based on your stated interests, we provide daily trading ideas
Expert webinars and Q&A sessions every month
Portfolio analytics of severe traders
Analysis of listed stocks' fair value
Yahoo! Finance's proprietary leading indicator metrics for industry and economic analysis
A limited number of ads
Support for a live chat on the desktop version
Technical support is available 24/7
The Essential plan ($35/month or $350/year) includes the following:
Technical analysis features not available in Yahoo! Finance's free suite
Investing in research curated from trusted third parties such as Morningstar and Argus Research
Market Digest is an exclusive investment newsletter
Company data plus historical financials and statistics with CSV export
Yahoo! Finance Plus is worth considering for serious investors. It comes with four exclusive features not available to those using the unpaid version of the platform. These features may be good enough for low-stakes hobbyists to meet their needs. But those with higher stakes should look deeper at Yahoo! Finance Plus' offerings.
The Wall Street Journal

There is no better source for those requiring in-depth economic and business news than the Wall Street Journal (WSJ). Boasting access to timely updates written by highly experienced staff reporters, this daily publication has become a go-to for those within and surrounding financial circles.
The Wall Street Journal stands out from the crowd when providing unique investing advice. Their expanding library of columns penned by their writers, such as Heard on the Street and Wealth Adviser, gives readers in-depth analyses they may not find elsewhere. Furthermore, they come with a no-nonsense attitude that is rare among digital investor resources. You should constantly evaluate this information before making investment decisions rather than using it as a guide.
Google Finance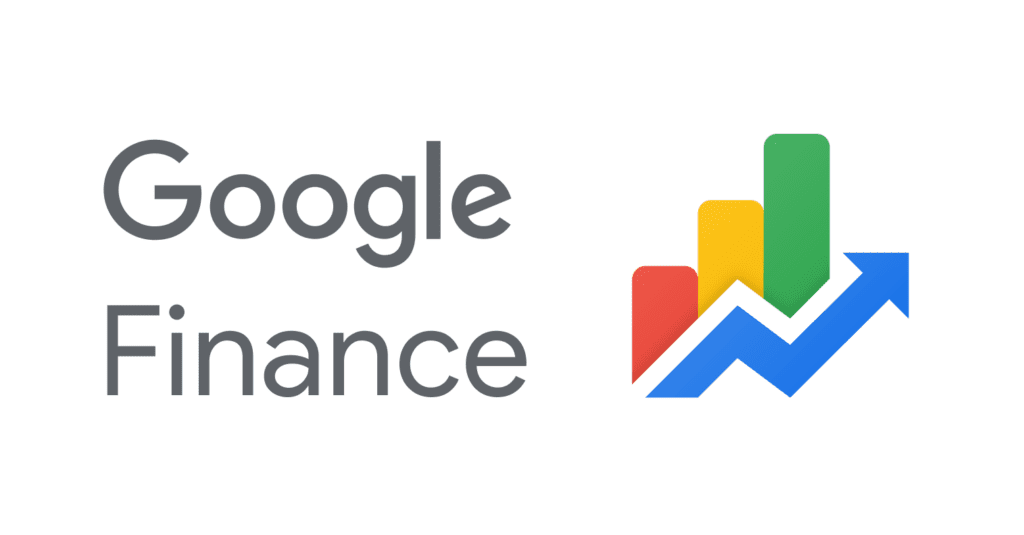 Investors who prefer to perform their research without relying on support may find that the easy-to-use features of the Google Finance stock tracker toolkit have all they need.
Considering that it's free, checking your watchlist stocks and reading the headlines on Google Finance is hardly a bad idea. However, for those needing more in-depth trading insights, paid subscriptions to services such as Morningstar, Motley Fool, or Zacks may be necessary to access their complete analysis and research.
Using the web-based platform of Googe Finance is a great way to easily stay on top of the latest U.S. and global financial news. There's no need to worry about any fee or subscription, as this helpful resource will not be putting up a paywall in the future.
---
One Final Thought
When it comes to research tools for investment news and market data, there is something that appeals to self-directed investors everywhere. Those interested in managing their portfolios can find various resources at their disposal.
A full-service financial advisor can handle day-to-day investment management, but investors must stay current on market news and company reports. After all, this is the only way they can be sure their advisor abides by the plan they've established together. Even without the time or inclination to manage their investments, staying informed lets investors challenge any missteps made by their financial professionals. The capability that comes with understanding can be invaluable, regardless of who is in control.
It is imperative that retail and professional investors find the highest quality stock market investment research sites in order to stay current. With so many stock research tools and stock market research websites to choose from, it can be difficult to decide which of these sites provides the most comprehensive market research and real-time data.
By consulting with a financial expert and utilizing portfolio monitoring applications, investors are able to make sound decisions about their desired stocks and mutual funds that suit their investment goals and risk tolerances. To discover the most useful stock market websites and hedge funds that provide stock advice and analysis, the most reliable stock market research websites offer the data and evaluation required to understand the intricate stock market. By taking advantage of these stock analysis programs and stock market news sources, investors can gain an advantage in the market and reach their financial objectives.