Featuring powerful tools for options and stock analysis, Market Gear is an online trading and analysis platform. By using Market Gear's all-inclusive platform, users can perform their technical analysis using more than 100 unique indicators, create custom alerts and watchlists, explore and scan the options market with advanced features, and much more. Although Market Gear's extensive range of news, journaling, and trading features may seem intimidating to new users, experienced traders and professional investors will find Market Gear's features to be very useful.

Market Gear Is Best For:
Investing in options
Traders who place multiple trades throughout the day at a high level
Trading strategies that are based on the technical analysis performed by experienced investors
PROS
There are more than 100 indicators included in the detailed charting tools
Features for options trading and analysis at a high level
Trades are easier to track and manage with journaling features
CONS
For new investors, pricing may be prohibitive
Market Gear is a newly developed trading and analysis platform from iVest that offers enhanced tools for stock and option investing in cooperation with Benzinga. With this Market Gear review, you will learn what Market Gear offers, how it differs from its competitors, and whether it is suitable for your investing needs.
What Services Does Market Gear Offer?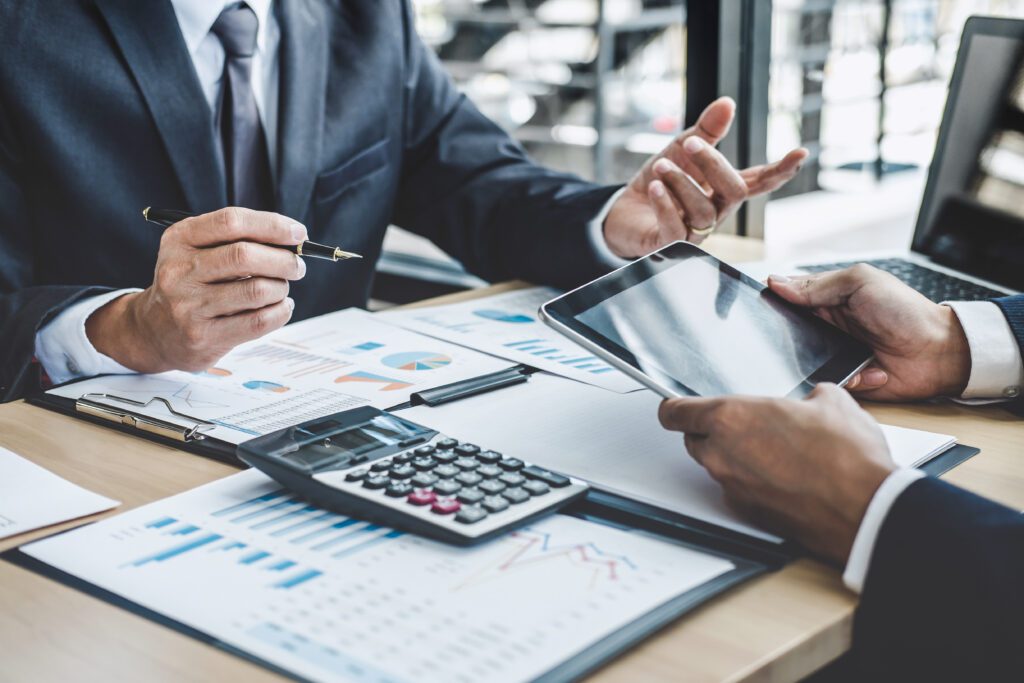 Among the most comprehensive trading analysis software options we have seen, Market Gear offers a wide range of tools and services that experienced investors can utilize to further refine their investment strategies. Market Gear's platform offers the following features:
Price alerts that can be customized. You can set up custom price alerts to be delivered via email, SMS, and desktop notifications to ensure that you do not miss out on any trading opportunities.
There are hundreds of charting and analysis tools available. Using Market Gear, investors can access hundreds of unique charting options, including price-based and non-price indicators.
A customizable heat map is available. An industry or market heat map provides an overview of how a particular industry or market is performing at a glance. Market Gear is one of the few platforms that allows users to customize their home screen heat maps to focus on stocks and market sectors that they trade most frequently.
With Market Gear's customizable heat maps, you can learn how today's market is moving in the industries you care about most.
The latest news on insider trading and institutional activity. Do you ever wonder how insiders and institutional investors purchase and sell shares of the companies you follow? With Market Gear's platform, you can access in-depth information on insider buying and selling, as well as cross-referenced information.
The Market Gear provides you with insider information on buying and selling to assist you with your trading decisions.
Options templates that are easy to use. There are some tools that options traders will find useful in Market Gear's latest release. The platform provides more than 20 pre-built options strategies that can be customized with a single click. To determine the likelihood that your trade will be in the money at the time of expiration, you can view the risk and reward ratios for each option.
Scanning of options in real-time. Real-time options scanning is included in Market Gear's Master package, which allows you to search entire markets and industries for options pricing that meets your trading objectives.
Journal of trading activities. Market Gear's trading journal allows you to track your trades and your investment progress. You can quickly sort through your trade history by using hashtags to mark trades. The auto-journaling feature of Market Gear is capable of recognizing the types of trades you place and automatically cataloging them.
Trade sharing. With Market Gear's trade-sharing feature, investing educators and team members can easily share trades with students and friends. Your trades can also be set to public so that everyone can see your market movements.
Screener for stock investments. You can choose from over 200 data points and sort them by their highs and lows using Market Gear's screener. Technical data, moving averages, and fundamental data, such as price-to-book, are included in this category. Even intraday screens can be conducted based on the average volume in stocks at the time of screening.
Market Gear offers account holders dozens of options. It is Market Gear's commitment to providing investors with cutting-edge services that have earned it high marks for its diversity and ease of use of its platform options and tools. Market Gear offers an extensive selection of instant options tools that we have not seen from any of its competitors, which will especially appeal to options traders.
Prices Of Market Gear
There are three package plans offered by Market Gear, which are billed every month. Your choice of plan will determine which tools and options you will have access to through your account. The following packages are currently available from Market Gear:
An essential kit. This is Market Gear's most basic plan offering, which includes access to most charting and analysis options, dividend calendars, basic trade journal functionality, and access to a full help center. Based on whether you choose to pay in annual or monthly installments, the Essential Kit costs between $38 and $45 per month.
An official signature kit. In addition to the features and functionality contained in the Essential Kit, the Signature Kit also includes screening tools and journaling tools. Additional features of the Signature Kit include trade sharing and intra-day options scanning. Market Gear's Signature Kit is recommended for users who wish to benefit from all of its unique options trading tools. Depending on whether you choose to pay in annual or monthly installments, the Signature Kit costs between $65 and $75 per month.
Master Kit. By purchasing Master Kit, you will have access to Market Gear's entire range of trading and analysis tools, as well as additional news and media features from Benzinga, integrated directly into your platform. The cost of a Master Kit ranges from $125 to $145 depending on the billing method selected.
Market Gear Customer Service
If you would like to contact Market Gear's customer service team, there are two ways to do so:
Email is the preferred method. If you would like to contact Market Gear by email, please send an email to [email protected].
By submitting a support ticket. If you are experiencing a specific problem with your Market Gear account, you may open a support ticket here. The status of your ticket can then be tracked, as well as where you are in the queue for customer service.
Market Gear claims that the average support ticket inquiry receives a response in approximately 12 minutes. It is also possible to schedule a live meeting during the company's "Office Hours" to receive a personalized tutorial on the platform.
The Market Gear Mobile App
Market Gear's fully operational mobile options are perfect for investors who trade and analyze on the go. The Market Gear mobile app is available for both iOS and Android platforms, and each app mimics full account functionality. You can also download Market Gear desktop applications for Windows and Apple operating systems if you prefer to trade with desktop applications.
Are you interested in not adding another app to your phone or tablet? Moreover, Market Gear's web operations have been optimized for mobile devices and are compatible with all web browsers.
Overall Rating Of Market Gear
As a leading provider of stock, ETF, and options trading tools, Market Gear offers users a wide range of professional-grade analysis options at a fraction of the cost of institutional accounts. Despite the high cost of high-level accounts for new investors, experienced professionals will find plenty of customization options and tools to enjoy when choosing Market Gear to automate and assist their trading.
Comparing Market Gear With Its Competitors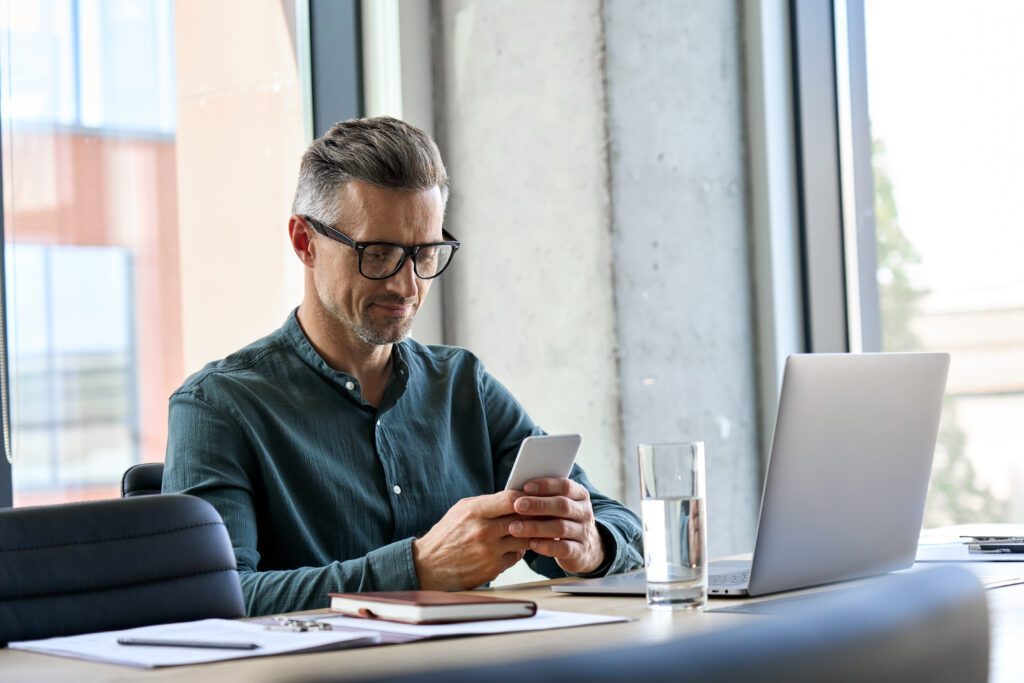 One of the most comprehensive platforms for investing analysis we have seen, Market Gear provides users with some tools that make them unique from their competitors. Market Gear offers some features that make it stand out from the competition, including:
Around-the-clock news from Benzinga. With Market Gear, you will be able to follow major market movements wherever you go through Benzinga's Squawk on the Go. Many additional market news and analysis items are also available on Market Gear's desktop and mobile platforms.
Journalization of trades automatically. Using Market Gear's automatic journaling feature, you can sort and track trade types and transactions without spending hours cataloging each one.
Scanning of options in real-time. Market Gear is one of the only platforms to provide real-time options scanning, which allows you to search the market instantly for opportunities within your trading strategy and price range.
FAQs
How Can You Access The Education Courses of Market Gear?
They offer a variety of educational offerings and platform usage courses on their website.
Are There Any Free Versions Of Market Gear?
Currently, Market Gear does not offer a free version of the service, but you can get a 14-day free trial when you sign up for the service.
Market Gear
Market Gear Review
Market Gear offers a wide range of tools and services that experienced investors can use to refine their trading strategies. There are over 100 indicators included in the detailed charting tools and it offers features for options trading and analysis at a high level. However, for new investors, Market Gear's price may be prohibitively expensive.
Comments Rating
( reviews)