If you are looking for stock analysis software, MarketClub is your best option. Andrew Hewison uses unbiased trading tools and advanced algorithms to exploit inefficiencies in the securities market, combining his trading experience with proprietary technology.
MarketClub has data tools that can help you stay ahead of the curve, regardless of whether you are trading stocks, options, futures, forex, ETFs, or precious metals.
In this MarketClub review, we will take you to step by step through the offering and determine whether it is worth becoming a member.

MarketClub: What is It?
Ino.com Inc.'s MarketClub is a provider of advanced screening and data tools that help traders gain an edge in the markets. Founded in 2002 by Adam Hewison, MarketClub is used by more than 200,000 traders throughout more than 91 countries.
Hewison, a former floor trader and private fund manager with more than 30 years of experience, developed MarketClub's trading tools by applying time-tested algorithms and market-proven analysis.
As a trading platform designed by traders for traders, MarketClub offers actionable data tools rather than simple trading advice. It's a two-way street for the company: as members become more successful, so does the company.
Products, Services And Costs
To maximize specialization, MarketClub offers two main services: full-service memberships as well as options for training courses. Let's compare them.
MarketClub Memberships provide full access to all the site's features and are available at three different price points:
Memberships of MarketClub
A monthly membership fee of $59 per month is available
A quarterly membership fee of $150 per quarter is available
Yearly membership is available for $449
Based on the math, a yearly membership saves $259 annually in comparison to a monthly membership.
What Is Included In The Subscription
Signals provided by a Trade Triangle that indicate when to enter and exit a position
Tools for scanning the market for profitable opportunities that match your trading style
Keep up-to-date on all of your positions with email alerts
Organize your positions with portfolio manager applications and interactive charts
The best stocks, ETFs, futures, and forex plays at any given time are listed in 'Top Market' lists
Providing access to educational videos and audio seminars
Providing historical data for over 300,000 securities with the ability to organize end-of-day data immediately
You will have access to MarketClub's members' blog where you will receive trading tips and support, and share ideas with other members
A Few Things To Consider
Trading Triangles gives you access to MarketClub's proprietary algorithm, which allows you to determine exactly when to enter and exit a position.
Regardless of whether you are trading stocks, options, futures, forex, ETFs, precious metals or mutual funds, the algorithm will identify the strongest directional trends to maximize your profits and minimize your losses.
How Does It Work?
Firstly, Green Triangles. Similar to green lights at intersections, Green Triangles tell you when to ride strong upward trends. The sweet spot occurs between established trends and their first corners.
Indicator number two is Red Triangles. As trends lose steam, Red Triangles inform you when to exit and at what price. Most importantly, they also include a scoring feature.
If you wish to profit from a trending market, you must first confirm that it is indeed occurring. As a result of its proprietary technology – derived from advanced statistics – MarketClub's algorithm will place a checkmark by each triangle to indicate if it identifies a daily, weekly, or monthly trend.
Its advantage is that it combines advanced screening software with an easy-to-use application. Instead of spewing out advanced statistics, MarketClub explains the results in language that anyone can understand.
Market Scanning Tools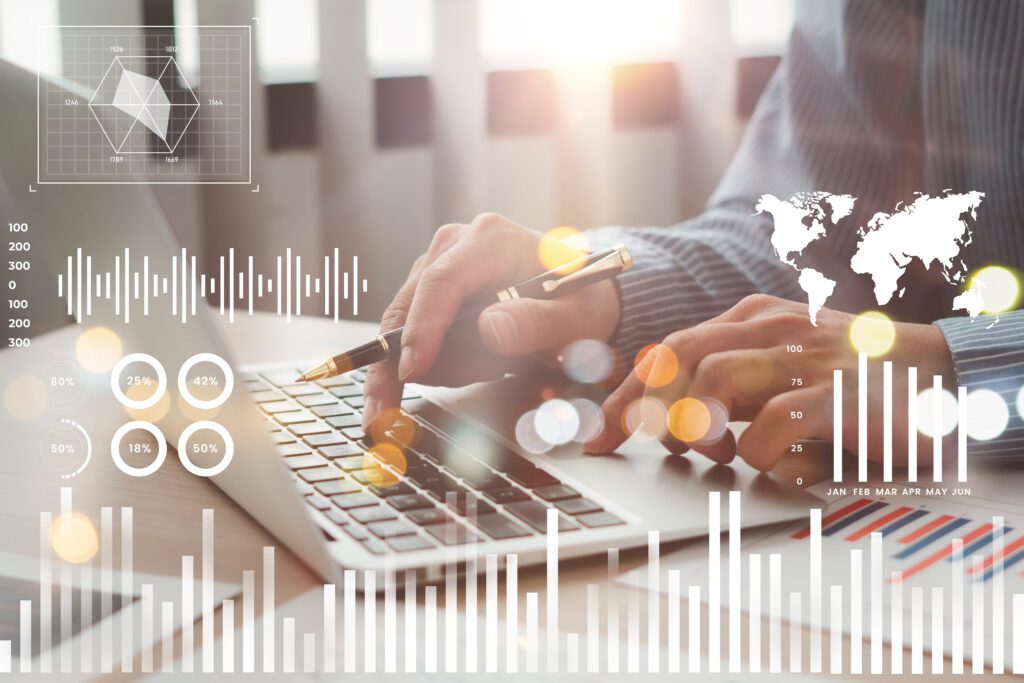 MarketClub's Smart Scan scours the market and identifies trading opportunities that fit your trading style and preferences to quickly spot winning plays for any security. It is possible to customize its scanning inputs to match your individual time horizon, whether it is stocks, options, forex, or ETFs.
With its email alerts, you also never worry about missing a play. When setting up the scanner, you can program it to automatically send emails when certain thresholds have been reached. Net price changes, new highs, and lows, changes in trade triangle scores, price breakouts, as well as the formation of new trade triangles can all be considered examples.
Stay organized and customize your data in one convenient place with the portfolio manager and interactive charts features. In addition to viewing your current portfolio, you can quickly view trade triangle scores, create watchlists, view interactive charts, and access a comprehensive set of technical analysis tools.
After analyzing all of the above, MarketClub's team uses concrete data and proprietary algorithms to market trades rather than relying on individual recommendations.
With MarketClub's data tools, it is difficult to find any reason why you will not succeed as a trader as they rely on a statistical approach to trading. By removing emotion from the equation, they can focus only on high-probability plays.
Now, What About The Price?
In comparison to other service providers, MarketClub's price is fair. For $449 a year, it is a small outlay for access to proven technology. Also, MarketClub offers a free 30-day trial.
Besides adding credibility to the offering, the 30-day free trial gives you access to the entire site and allows you to test out the products in real-time.
MarketClub offers a 30-Day Trial for $1, which demonstrates MarketClub's commitment to its product. For most trading service providers, it is easy to gain new customers, but difficult to retain them.
Since the team knows people will not become official members if the program does not perform as advertised, it gives even more confidence in its overall value.
The MarketClub Options Strategy Blueprint
The Options Strategy Blueprint is an optional add-on to the Ino Marketclub memberships that outlines everything you need to know about replicating his winning options strategies.
Here's What You Get When You Join:
A series of three video lessons explaining the basics of options
The most common mistakes rookie options traders make
An eBook on options trading theory and basic trade setups
The MarketClub Options Blueprint includes nine video lessons, downloadable worksheets, and Q&A sessions
You will have access to the members-only 'Trading Tribe' where you can share your ideas and ask questions.
Additionally, there are two pricing options available:
A 90-day MarketClub membership is included in the $299 price
A one-year membership in MarketClub is included in the $499 price
To determine if the Options Strategy Blueprint is suitable for you, you may try the 30-Day Trial for only $1 before making a full purchase. However, if after completing the free trial, you believe you would benefit from an annual subscription, you will only need to pay $50 more.
Therefore, from the point of view of a prospective full-time member, it can be a very valuable add-on for them.
Is There Any Promo Code Or Free Trial For MarketClub?
Although MarketClub does not provide a free trial for its membership, it is currently running a time-sensitive promotion that allows you to register for a 30-Day Trial for $1. To take advantage of this promotion, you will need to act as quickly as possible.
There is no doubt that this option offers tremendous value and is a risk-free way to discover all that the site has to offer without breaking the bank.
As part of the MarketClub Blog, the company also offers a number of free resources.
In addition to articles on topics such as 10 Hot Stocks for March, a "Monster" Stock Play that Won't Last Long, and The Feeling of a Double-Digit Gain, you can also follow the team on its official MarketClub Facebook, MarketClub Twitter, and MarketClub YouTube channels.
MarketClub Key Aspects
The company was founded in 2002
Adam Hewison, David Maher, and Trader Travis are the educators
More than 200,000 members
You may check the company's address at 228 Park Ave S, Suite 320 New York, NY 10003-1502
There is no free trial available
Resources provided free of charge by MarketClub include a blog, a Facebook page, a Twitter account, and a YouTube channel
You can take advantage of a $1 trial for 30 days
There is no money-back guarantee
You can purchase a $499 annual membership that includes the Options Strategy Blueprint for $59 per month or $59 per month (monthly membership).
The level of transparency is above average
No income statements have been verified
Who is It Best For?
Traders of all skill levels can benefit from membership in MarketClub. Because the service is technology-based, it is easy to use and understand.
You can sign up for a 30-Day Trial for $1, which is one of the best features of this offering.
MarketClub believes that if a product does everything it claims, people should be able to try it out. By offering full access for $1, they demonstrate their belief in their product and let its results speak for themselves.
Summary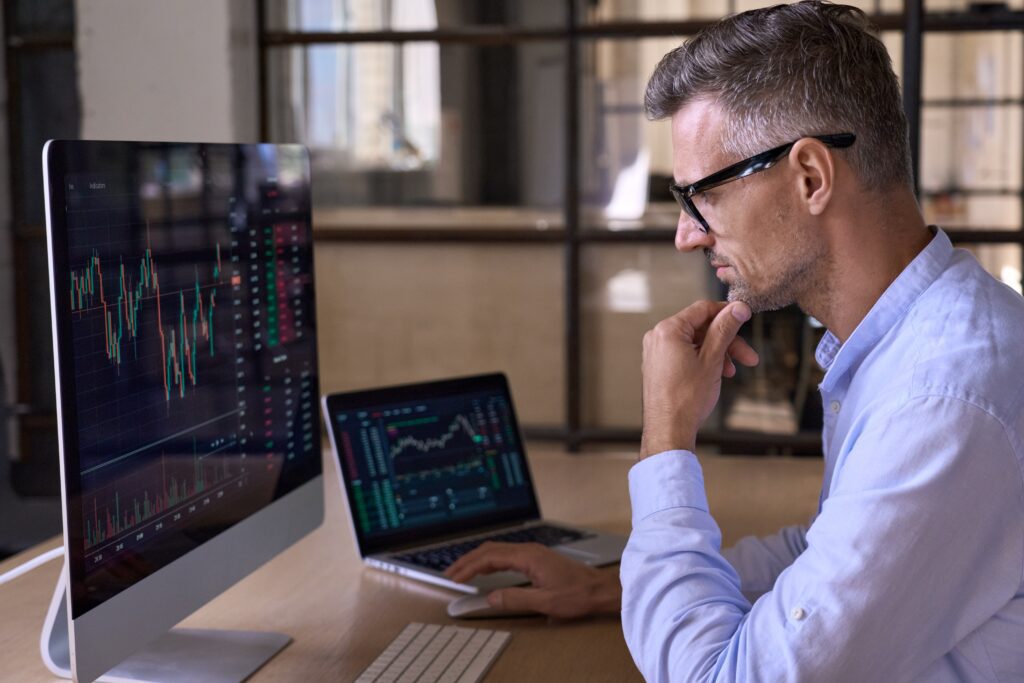 Through MarketClub's membership plans, you gain access to advanced scanning equipment as well as proprietary algorithms that simplify trading.
Furthermore, the site's technology speaks for itself, rather than promoting any one individual, but instead focusing on providing traders with essential tools.
As a trader, speed is everything. To outpace your competitors, you need real-time data that are both actionable and reliable. With MarketClub, you're covered on both ends.
To ensure maximum flexibility, it is recommended that you sign up for a 30-Day Trial for $1 and then sign up for a month-by-month subscription. With MarketClub, you will have full access to all its software – including Trade Triangle signals, the stock market screener, the email alert system, portfolio management tools, and charting software.
MarketClub
MarketClub Review
MarketClub is a provider of advanced screening and data tools that help traders gain an edge in the markets.
In comparison to other service providers, MarketClub's price is fair. For $449 a year, it is a small outlay for access to proven technology. Also, MarketClub offers a free 30-day trial, but there is no money-back guarantee.
Comments Rating
( reviews)