Investment in individual stocks can be very lucrative, but only if you make the right selections. Stock market analysis requires a great deal of knowledge about the market and is extremely time-consuming.
Consider stock picks from some of the most reputable stock investing services to help guide you in the right direction. Historically, Motley Fool picks have outperformed the stock market by a wide margin.
Does it make more sense for investors to subscribe to the Motley Fool Rule Breakers service or the Stock Advisor service? Secondly, is The Motley Fool a legitimate organization?
With this review of Motley Fool Stock Advisor vs Rule Breakers, you will be able to answer these questions and determine which Motley Fool stock picks service is the most suitable for your needs.
There is no need to worry if you do not find either of these Motley Fool products suitable for your investment strategy. We will discuss additional stock recommendation services at the end of this article.
All About Motley Fool's Newsletter Subscriptions
The Motley Fool provides investing recommendations that are well-known and widely trusted. Their Rule Breakers and Stock Advisor newsletters are two of their most popular investment services.
Although both of these Motley Fool newsletters feature two new stock recommendations each month and have excellent track records of beating the S&P 500 (by far), there are some key differences between them.
Stock Advisor focuses on companies that are safer and more established. In contrast, Motley Fool Rule Breakers select stocks with high growth potential but are more volatile.
While some investors choose which newsletter best suits their investing style, others subscribe to both newsletters.
The following sections provide detailed information about each newsletter subscription, including how picks are selected, how they perform, and costs.
Motley Fool Stock Advisor Review: Ranked The #1 Stock Research Service By Crixeo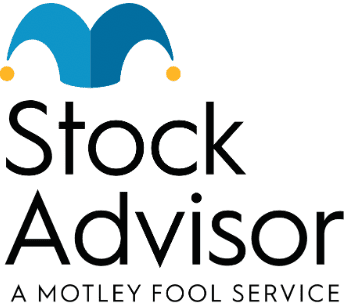 Price: $199 per year following the first year at a discounted rate
In 1993, David Gardner began an investment newsletter and was soon joined by his brother Tom. The Motley Fool was founded in August 1994.
This website provides free information but does not provide stock recommendations from the company's premium services. Access to these, you must subscribe to one of their stock-picking services, such as Rule Breakers and Stock Advisor.
Their flagship stock-picking service, Motley Fool Stock Advisor, was launched in 2002.
It is often the case that the stocks they choose are well known, not too volatile, predicted to outperform the stock market, and intended to be held for at least five years.
As part of a diversified portfolio of stocks, the service recommends that investors purchase and hold a minimum of 25 stocks. You can further diversify your returns by utilizing other investment strategies outside of the market.
You can trust a Stock Advisor to do all the hard work of researching stocks on your behalf so that you will know exactly what to purchase.
Your subscription begins with a shortlist of "Starter Stocks," or companies they recommend as part of the foundation of your portfolio.
What Are Stock Advisor's Selection Standards?
Investing newsletters such as the Stock Advisor and Rule Breakers provide investors with stock picks each month from two investing teams: Team Everlasting and Team Rule Breakers.
Both Team Everlasting and Team Rule Breakers stocks are included in the Stock Advisor newsletter. The Motley Fool recommends Team Everlasting based on the following criteria:
"High-quality companies with long-term growth potential that outperform the overall market"
"Companies led by founders"
"Companies with strong corporate cultures"
"Companies that have built strong relationships with their customers to the point that they have significant pricing power and identifiable competitive advantages"
"Companies with low debt and cash"
Team Rule Breakers looks for the following:
"Companies that were first to market in emerging, but important industries and have become the leaders in their respective fields"
"Companies that have sustainable competitive advantages"
"Significant increases in share prices in the past"
"Teams with good management"
"Organizations with a strong consumer appeal and a strong brand awareness."
"Investments that are grossly overvalued according to mainstream financial media sources"
What About Their Performance?
Throughout the Motley Fool Stock Advisor's 20-year existence, the stock picks have performed exceptionally well. There have been 167 stock recommendations made by the company that has delivered 100%+ returns, multiplying the net worth of members.
According to the average return of all of the stock recommendations since the service was founded in 2002, the service has enjoyed a return of 326%.
In comparison, the S&P 500 only returned 102% during the same period. There is no doubt that Motley Fool's solid track record should inspire confidence in potential subscribers searching for a stock recommendation subscription service.
Stock Advisor's Stock Picks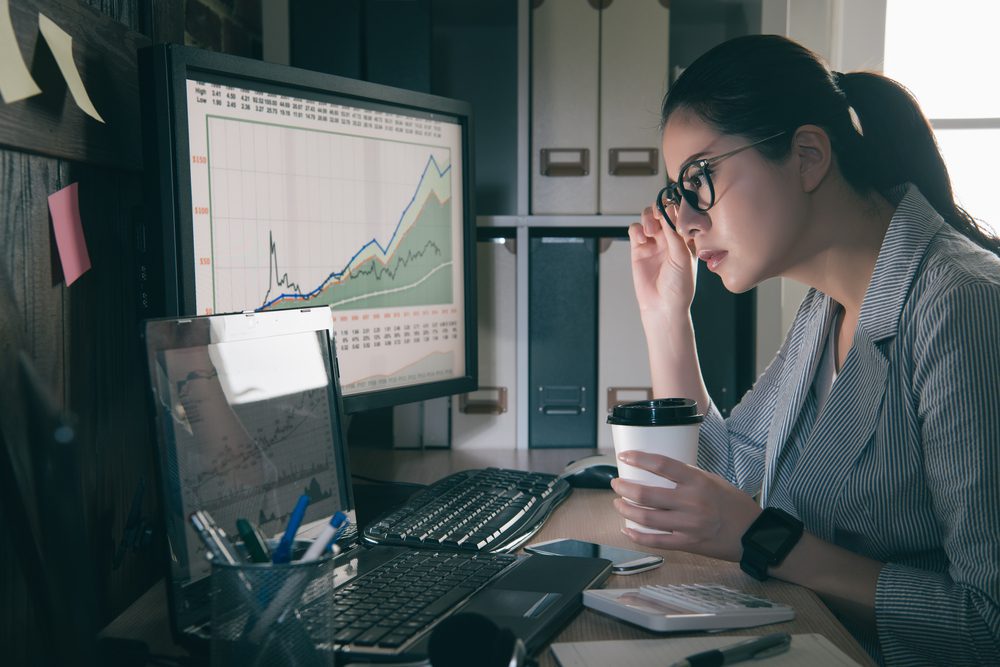 Amazon
Amazon was purchased by David Gardner in September 1997, long before Motley Fool even existed. The price skyrocketed.
Many people fail to realize that Amazon is not just a powerful retailer, but that it has a highly profitable web service business as well.
Additionally, the company has established a formidable position in the rapidly growing digital advertising market, growing much faster than competitors like Meta's Facebook social network or Alphabet's Google and YouTube search engines.
The stock price of Amazon has increased by more than 15,000% since the stock was recommended by Stock Advisor. When the stock recommendation was made, the company met all of the requirements outlined above.
Walt Disney
Originally a movie studio, Disney has expanded to operate theme parks and television stations as well as a popular streaming service.
The company issued its first over-the-counter stock in 1940 but did not list on the New York Stock Exchange until November 12, 1957. Retrospectively, it is easy to understand why the service targeted this very established company with much room for growth.
The stock of Disney has increased by more than 6,000% since Motley Fool subscribers recommended it.
Netflix
The company went public on May 23, 2002, for $15 per share. A two-for-one stock split was carried out two years later. Netflix was down 50% from its 52-week high when David Gardner recommended investors buy it in December 2004.
In less than a year following the recommendation, the stock rose over 100%. Netflix has gained over 10,000% since Stock Advisor's recommendation.
A long-term investor who purchased Netflix when it was first recommended by Motley Fool would have made substantial gains.
What You Can Expect From Stock Advisor
Motley Fool Stock Advisor subscribers have access to a lot of valuable resources, including:
"Starter Stocks" recommendations to serve as the foundation of your portfolio for both new and experienced investors
Each month, two new stock picks are released
From over 300 stocks, the service selected 10 "Best Buys Now"
With the library of stock recommendations provided by the stock-picking service, you can invest your resources effectively
Community of investors engaged in outperforming the market and exchanging ideas
To attract new customers, Stock Advisor offers discounted introductory rates. Current subscribers pay substantially less for renewing their membership when they receive the Stock Advisor discount.
Additionally, all Stock Advisor subscriptions are backed by a full money-back guarantee.
Motley Fool Stock Advisor Summary
Cost: 79$ per year
The Motley Fool Stock Advisor has provided a list of five stocks they believe deserve your attention at this time.
There is also a list of "Starter Stocks" that Stock Advisor recommends being used as the foundation of a portfolio.
Get your first year of Stock Advisor for only $79 (compared to $199 normally).
Pros
An introductory discount is available
A strong outperformance over the S&P 500
Stock picks with a high overall average return
Cons
Renewal fees are high
Stocks are not all winners
Motley Fool Rule Breakers Review: Focused On Finding The Next Big Thing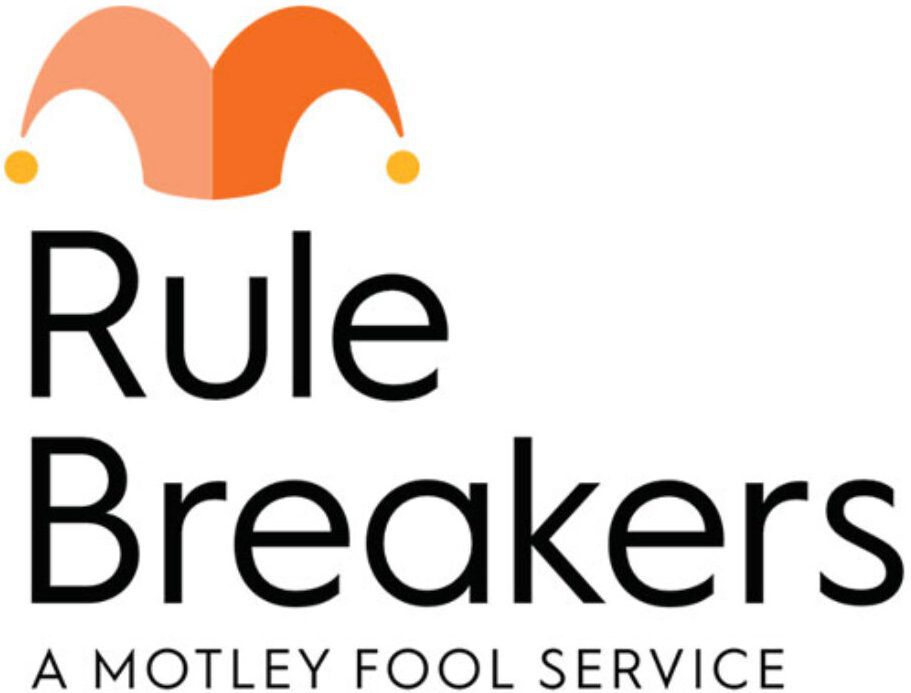 The Rule Breakers team at the Motley Fool focuses on stocks that it believes have a high growth potential in emerging markets. Stock subscription services don't focus on what's currently popular, but rather on finding the next big thing.
These Motley Fool picks have the potential to increase in value exponentially as upcoming industry leaders come to market.
The Rule Breakers, for example, recognized the potential of e-commerce before most others. Some new industries are emerging today, including blockchain technology, robotics, artificial intelligence, and others. Because Rule Breakers' picks are primarily oriented toward growth stocks, the selections tend to favor growth stocks more than dividend stocks.
Using Rule Breakers, investors can easily adjust their portfolios in just a few minutes per month.
What Is Rule Breakers' Selection Criteria?
Before making stock recommendations to subscribers, the Motley Fool Rule Breakers portfolio follows over 200 companies and follows six rules:
You should only invest in companies that represent the top of an emerging industry – As the Motley Fool puts it: "No matter how big you are in floppy drives, the industry is falling apart."
There must be a sustainable advantage for the company
Price appreciation must have been strong in the past for the company
Management must be competent and strong for the company
Consumer appeal must be strong
The company must be overvalued by the financial media
In summary, Rule Breakers considers several factors before recommending a stock to its users. The service specializes in identifying well-run companies in emerging industries with a sustainable advantage over their competitors, among other factors.
They appear to be successful if their results are any indication.
How Does Rule Breakers Perform?
Rule Breakers has more than doubled the S&P 500 since its inception in 2004, beating many leading Wall Street money managers. They have recommended 131 stocks that have returned 100% or more.
Rule Breakers Stock Picks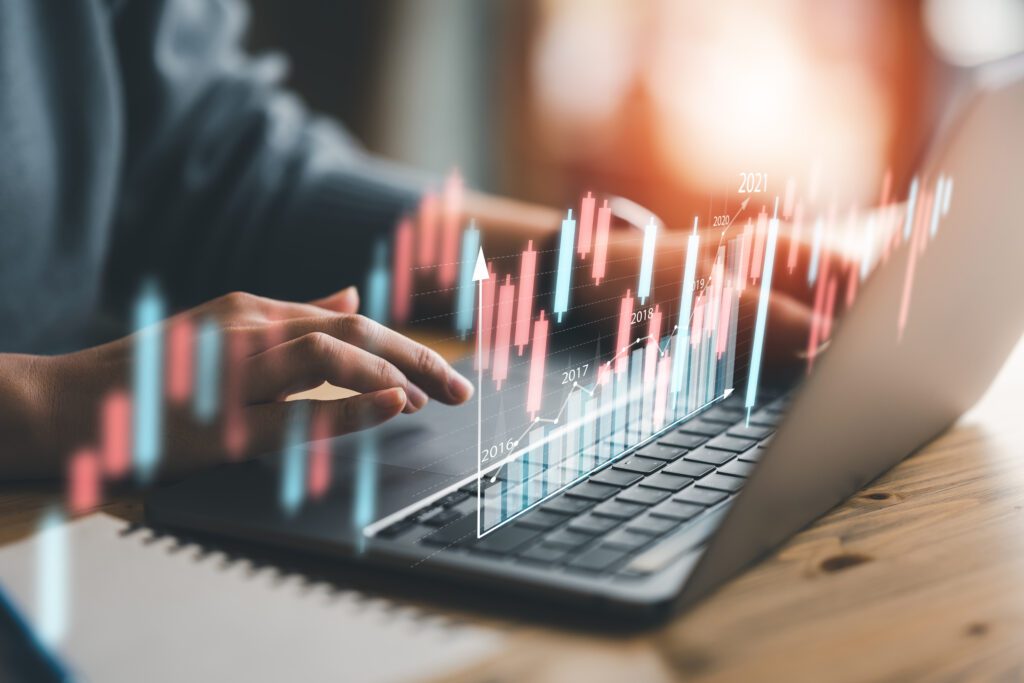 MercadoLibre
MercadoLibre, which operates online marketplaces dedicated to e-commerce, is one of Rule Breakers' longest-held investments.
It is important to note that although the stock can be volatile, it generally rises in value.
The value of MercadoLibre has increased by over 5,750% since it was first added to the Rule Breakers portfolio.
Shopify
Those who break rules tend to see the potential in e-commerce, and Shopify is a good example of this.
The platform went public in May 2015 and was priced at $17 per share. If Shopify were to undergo a 10-for-1 stock split in 2022, its share price would be around $270, which is much lower than its all-time high.
Since the Rule Breakers newsletter recommended Shopify, its share price has increased by over 1,180%.
Tesla
Tesla has been a Rule Breakers pick for many years. Due to its volatility, this is a stock that investors either love or hate.
Those who break the rules enjoy it very much. As one of the most talked-about companies with disruptive technology, it is a natural fit for our newsletter.
The stock was only $6.29 when Rule Breakers first recommended it to members.
During the period since Rule Breakers selected Tesla as a stock pick, Tesla has gained over 12,551%.
What You Can Expect From Rule Breakers
There are three primary items you can expect to receive as part of the service:
Starting stock recommendations with their "essential Rule Breakers" to get you started on your Rule Breakers journey
Each month, there are five "Best Buys Now" opportunities
Every month, two new stock picks will be provided
You will receive regular communications from the stock picking service regarding their analysis and rationale for buying stocks that meet their investment criteria.
The Motley Fool Rule Breakers service comes with a full 30-day money-back guarantee if you are not satisfied within the first month.
Motley Fool Rule Breakers Summary
67% off: 99$ per year
An investment advisory service, Motley Fool Rule Breakers, offers insight and recommendations on potential market-beating growth stocks
To identify tomorrow's stock market leaders, picks are centered around emerging industries
Pros
A performance track record that is strong
An introductory discount is available
The outperformance of the S&P 500 consistently
Cons
Stocks with high growth are volatile
The renewal price is high
Positive returns are not guaranteed for every stock
Motley Fool Stock Advisor vs Rule Breakers
After learning a bit about each service individually, let's see how they stack up against one another in a head-to-head comparison.
Were The Services Introduced At The Same Time?
In 2002, Stock Advisor was introduced to the market as a service. It was in 2004 that Motley Fool Rule Breakers was founded.
Comparison With S&P 500 Since Inception
Over the past two decades, Stock Advisor has tripled the S&P 500. Stock Advisor picks have increased by 374% in comparison to the S&P 500, which has increased by 125%.
The Stock Advisor has had 169 stock recommendations with 100%+ returns over the last two decades, and the average stock pick has returned 356%.
The average return on Rule Breakers' stock picks has been over 202%. Over the past 17 years, they have outperformed the market and have more than doubled the S&P 500.
In terms of performance, both services have outperformed the S&P 500, with Stock Advisor coming out on top.
Screening Standards And Criteria
Stock pick recommendations are the main difference between Motley Fool's flagship stock picking services.
Stock Advisor recommends primarily well-established companies. They advised subscribers over a decade ago to purchase companies such as Netflix and Disney.
The Motley Fool Rule Breakers seeks out stocks that have significant growth potential in emerging industries. Therefore, these are more risky picks with a higher potential upside.
A Stock Advisor Subscription Is Preferable For The Following:
Investors who are interested in building portfolios of stock investments
Fundamental analysis for stock selection
Moderately risk-averse investors
Returns that outperform the market (over an extended period)
Investment picks from a broader range of sectors
A Rule Breakers Subscription Is Better For The Following:
Investors with more experience (more sophisticated and risk-tolerant)
Stocks with a strong consumer appeal that are growth-oriented
Stocks with momentum and growth are more likely to perform well
Identifying standout stocks that are likely to lead the stock market tomorrow
Interest in new technologies (e.g., SaaS, cloud-based applications, etc.)
How Do They Differ In Pricing?
New members are often able to get the first year of the Stock Advisor service for a discounted rate of $199. Money-back guarantees are available for 30 days.
There is a discounted rate for the first year of Motley Fool Rule Breakers, which costs $299 per year.
Like Stock Advisor, if you do not like Rule Breakers within the first 30 days, you may request a refund of your membership fee.
How Many Stocks Do They Cover?
Stock Advisor: Over 300
Rule Breakers: Over 200
Both Sets Of Stock Picks Are Backed By Motley Fool's Own Money
The Motley Fool occasionally invests its own money in its monthly stock recommendations.
The Motley Fool calls this monthly stock picks a Real Money Portfolio. They fall into their Model Portfolio if they are not purchased with Motley Fool's own money.
Real Money Portfolio. The Motley Fool team invests its own money in the stocks recommended by its portfolio service.
Model Portfolio. The Motley Fool doesn't invest its own money in these recommendations, but it does offer allocation guidance to its members, including examples of how to balance your money between them.
Stock Advisor vs Rule Breakers: Which One Should You Go For?
Which Motley Fool stock investing service should you choose? Your investment experience and risk tolerance will determine that.
Stock Advisor may be suitable for beginners or intermediate investors looking to invest in high-quality, established companies.
Fundamental analysis is primarily used to determine which companies will continue to succeed. People with a medium level of risk tolerance should consider this option.
The Motley Fool Rule Breakers service is a great option for investors who are willing to take on a bit of risk in exchange for a greater reward.
The Rule Breakers team focuses on stocks that are poised to become tomorrow's leaders. More experienced investors and those who are better able to tolerate volatility may benefit from this service.
The Motley Fool offers two excellent stock pick services, so it's just a matter of which one best suits your investment style. Many investors subscribe to both Motley Fool plans.
Here Are Some Other Investment Advisory Services
1. Motley Fool Everlasting Stocks
67% off: 99$ per year
Investing ideas with high conviction. An Everlasting Stock is one that the Motley Fool's co-founder believes any investor can buy today and hold forever
Sign up to receive 15 stock recommendations directly in your inbox
Become part of a vibrant investment community
Another Motley Fool service, Everlasting Stocks, aims to identify stocks that will last a lifetime.
The majority of investors do not have the time or desire to keep up with the latest trends in the stock market. It only takes a few minutes each month to implement Everlasting Stocks' investment recommendations.
A total of more than 700,000 members receive new stock picks from Tom Gardner every quarter, as well as unlimited access to their library of expert stock recommendations.
In addition to quarterly recommendations, portfolio alerts, and updates are provided. It is possible for investors who are not yet ready to purchase stock to add it to a watch list to keep track of its progress.
As soon as you sign up, you will receive immediate access to 15 starter stocks. Among the previous Motley Fool Everlasting Stocks picks are big names such as Shopify and Tesla.
This service can be used alone or in conjunction with other Motley Fool services, such as Stock Advisor and Rule Breakers. The focus of this service is more on your overall portfolio than just picking individual stocks.
Subscriptions are available every month for $39 per month. It is significantly cheaper for new members to sign up for an annual subscription at only $99 per year. The cost of a year upfront is less than the cost of three months paid monthly. It's $299 per year after the first year if you like this Motley Fool service.
A 30-day money-back guarantee is offered on membership fees.
A discounted rate is available if you are a return Motley Fool customer and would like to subscribe to Stock Advisor, Rule Breakers, and Everlasting Stocks using the Motley Fool Epic Bundle package.
2. Seeking Alpha Premium
There is a premium price of $119 per year or $349 for two years. Pro: $499 per year. or $69.99/mo.
No doubt Seeking Alpha has the largest investor community in the world.
A subscription to Seeking Alpha Premium will enable you to find profitable investment ideas, improve your portfolio, research stocks better and faster, and track the news to locate investment opportunities.
You will receive up to 15 investing newsletters covering stock research and analysis, commentary, and recommendations.
To find stocks that are likely to outperform and make you money, use Seeking Alpha Premium's Seeking Alpha Stock Ratings.
The proprietary quantitative records of Seeking Alpha Premium have provided massive market outperformance over the past several years.
Seeking Alpha is a crowd-sourced investment content service founded in 2004. Thousands of contributors contribute their investing opinions to the platform, which has millions of members.
Many of the articles are free, but only Premium members have access to the author's ratings and expert analyses.
Additionally, there are data visualizations, advanced charting tools, and both technical and fundamental analysis tools available to help investors make informed decisions.
Investors can take a deep dive into stocks with the help of Seeking Alpha Premium, which provides a wealth of information and tools.
There are more than a decade's worth of financial statements, earnings call transcripts, author ratings, and dividend & earnings forecasts available on the platform.
In addition to comparing enterprise values, quant ratings, Wall Street ratings, quant factor grades, and many other factors, subscribers may also compare up to six stocks or funds side by side.
The best time to invest in Seeking Alpha Premium is when you are an intermediate or advanced investor. Both investors who want quick information and those who want to conduct in-depth research will benefit from this tool.
For seven days, investors can try the service free of charge. The more you pay in advance, the cheaper your membership becomes.
Pros
Investor and analyst community with a strong sense of engagement
Analyzing stocks quantitatively with stock screeners
A strong track record of outperforming the market on stock ratings
Cons
Coverage of mutual funds is minimal
3. Zacks Premium Services
There is a 30-day free trial, followed by a $249 annual fee.
In addition to providing subscribers with market information, Zacks Investment Research also offers several research products
Among the features are: Zacks #1 Rank List, Industry Rank List, Premium Screens, Focus List, Research Reports, Earnings ESP Filter, and Zacks #5 Rank List
Zacks Investment Research provides independent investment research on stocks, focusing on corporate earnings estimates. The company was founded in 1978.
Based on quantitative models, the service offers excellent earnings per share (EPS) estimates.
While Zacks offers some popular free content, such as its Bull of the Day and Bear of the Day picks as well as earnings estimates, for the most valuable content, investors should subscribe to Zacks Premium.
Among the services provided by Zacks Premium are stock pick lists, such as Zacks #1 Rank Lists, Zacks Ranks, Zacks Recommendations, and Zacks Focus Lists.
There is something for every investor on these lists, regardless of whether they are seeking short-term, medium-term, or long-term investments.
In addition, Zacks Premium offers several tools that allow investors to filter investments according to their preferences.
There are several popular filters to choose from, including Zacks Rank, Zacks Industry Rank, Value Score, Growth Score, Momentum Score, VGM Score, and Earnings ESP.
A 30-day trial is available for this service.