If you are looking for the best option for investors, in this review we have compared The Motley Fool vs TheStreet to help you decide which company is the right choice for you.
Using investment newsletters simplifies life. Not everyone has the time to investigate stocks in today's fast-paced environment. As a result, plenty of consumers go to these publications for investing advice instead. These stock selection services advocate investments with large returns and, occasionally, considerable volatility. You may ride market volatility by using a buy-and-hold investment strategy, keep this in mind. Given the upward inclination of the markets, if you have a long investment horizon, you can make up for any short-term losses.
The Motley Fool and TheStreet are two such investment platforms that are appropriate for both newbie and veteran investors (hallmarks of best stock research services.)
Each Brand's Description
The Motley Fool
To democratize investing, brothers Tom and David Gardner founded The Motley Fool in 1993. The Motley Fool originally offered monthly stock recommendations, but it has now expanded to include advice on ETFs and real estate as well. The Motley Fool Stock Advisor subscription service, which has outperformed the S&P 500 continuously since its inception, is the premium program's claim to fame. Among the other products offered by the Motley Fool are Rule Breakers, Everlasting Stocks, Millionacres, and Real Estate Trailblazers.
TheStreet
There's a good probability that you've heard of TheStreet if you even have a vague understanding of the stock market. Although it is sometimes referred to be a financial news website, it also provides a variety of goods, much like the Motley Fool. TheStreet's core offering is original financial news, but there are also eight stock newsletters to pick from, access to Jim Cramer's blog and Mad Money articles, and articles on personal finance and retirement. The majority of The Street's news and analysis is available without paying a fee. It does, however, provide upscale offerings like Action Alerts Plus.
Characteristics
The Motley Fool

As previously said, The Motley Fool is a collection of investment advising services that offers investment advice. These consist of:
Stock Advisor
The crown gem of The Motley Fool, as mentioned, is Stock Advisor. Over the past 19 years, the service, which suggests large-cap firms with long-term profitability, has outperformed the S&P 500 three to one. With a membership, you may access starting stocks (10 stocks for novice investors), twice-monthly fresh stock recommendations, real-time buying and selling alerts, news updates, videos, and podcasts.
Rule Breakers
Rule Breakers has a lengthy history of success, much like Stock Advisor, and it has beaten the S&P 500 since it began. Although Rule Breakers and Stock Advisor have a lot of similarities, Rule Breakers suggests high-growth stocks, which might have above-average volatility. On the other hand, you could experience greater returns. When you subscribe, you also gain access to a few additional tools, including a stock simulator, a portfolio management tool, and a stock screener. The stock simulator estimates returns based on the historical performance of picks from 2000 to 2021 using an average portfolio from an average month during that time.
Everlasting Stocks
The term "Everlasting Stocks" refers to the service's assertion that the stocks it suggests may be purchased and kept forever. The main distinction between this and other premium services offered by the Motley Fool is that this one concentrates on a portfolio as a whole, whereas other services make monthly stock selections with the goal of achieving high, individual returns. A diversified portfolio made up of 80% stocks, 10% exchange-traded funds (ETFs), and 10% cash or bonds is advised by Everlasting Stocks. The membership includes many of the same features as Rule Breakers and Stock Advisor.
Millionacres
The Motley Fool offers several services for real estate investors, including homes and equities, in addition to stock choices. Within its Millionacres platform, these are kept.
Mogul: The financial service, which debuted in 2019, makes suggestions for real estate investment alternatives such as REITs, commercial real estate, and residential real estate. The firm also provides help developing a real estate investment portfolio and tax optimization measures to optimize earnings.
Real Estate Winners: Real Estate Winners limits its recommendations to the latter whereas Mogul favors both properties and stocks. Regular updates on suggested equities and a list of the best 10 real estate assets are only available to subscribers.
Real Estate Trailblazers: The service exclusively suggests stocks in the real estate sector. How does it vary from the other two then? Four trends have been highlighted by Real Estate Trailblazers that it believes have the potential to explode this year at "warp speed." Additionally, every stock suggestion made by this service contains businesses that ought to benefit the most from these developments. Membership grants you access to thorough company-specific pages that provide news, value, and financial health. This is true of all Motley Fool services.
TheStreet

News
The DNA of The Street is permeated with news and analysis. Free stock market statistics, features, and breaking news are all available. However, its incredibly disorganized website makes it difficult to discover information. Additionally, the website is overrun with advertisements. Even if you pay for premium material, you won't be spared from adverts. You're attempting to read some text while several of these adverts hide it.
Tailor-Made Subscriptions
You can be sure that they have a subscription for whatever you're looking for, whether it's the greatest daily market analysis or practical stock trading tips.
TheStreet Smarts: Out of its huge abundance of investment knowledge, this offers a comprehensive study of the single most crucial subject.
Action Alerts Plus: An exclusive investment club that offers trading notifications in real-time and investment guidance.
Real Money: By giving you useful advice and in-depth market analysis from a group of more than 30 investment experts, this newsletter seeks to help you become a more knowledgeable investor.
Real Money Pro: Experts in options trading, profit growth, technical analysis, and asset management provide financial insights.
Stocks Under $10: This newsletter will reveal the truth about premium, inexpensive stocks.
TheStreet Quant Rating: This newsletter identifies equities you should buy and ones you should sell using TheStreet's unique quantitative and algorithmic stock-rating service.
Top Stocks: A stock advisory service that seeks to identify businesses that have the potential to exceed the indexes and identify the likely big winners.
Retirement Daily: To support you in achieving your retirement objectives.
Crypto Investor: A subscription that focuses on cryptocurrencies.
Real Money Portfolio: Action Alerts Plus, Real Money, Real Money Pro, Stocks Under $10, and Quant Ratings are all included in this bundle.
Chairman's Club: This membership includes Top Stocks as well as everything from the Real Money Pro Portfolio package.
Research And Analysis Of Investments
You will need to purchase a membership in order to use TheStreet's investing research and analysis tools, which include, among other things, real-time trade alerts, stock recommendations, market statistics, company valuations, analyst ratings, investment ideas, and stock screener.
Most of their packages additionally come with professional research to help you comprehend the reasons influencing a stock decision.
The Motley Fool vs TheStreet Summary
Costs
The Motley Fool
Prices and conditions vary because The Motley Fool offers such a wide variety of goods. While some providers provide refunds or credit transfers, others do not.
Starting with the least expensive choices, if you're a new member, you may receive Stock Advisor, Rule Breakers, and Everlasting Stocks for $99 apiece for the first year. One year from now, Stock Advisor will cost $199 for renewal, while Rule Breakers and Everlasting Stocks will each cost $299. These programs have a 30-day money-back guarantee on membership fees.
Refunds are not available for the $249 annual fee of Real Estate Winners.
When it comes to outrageously costly items, a Real Estate Trailblazers one-year membership costs $1,999, while a Mogul one-year membership costs $2,999. There is no return option available for these services.
TheStreet
If you compare TheStreet to other websites that provide comparable services, it is expensive. Real Money Portfolio Chairman's Club's two bundled services include annual fees of $1,300 and $2,800, respectively. TheStreet Quant Ratings costs $50 yearly, while Real Money Pro costs up to $800 annually. The eight additional memberships are similarly pricey.
These services are all backed by 30-day money-back guarantees.
The Pros And Cons Of Each Option
The Motley Fool Pros And Cons
 Pros
Easy registration method.
Each suggestion has a justification.
For investors with a long investing horizon, the best.
Cons
Some services are somewhat expensive.
The frequency of recommendations made by Motley Fool varies throughout its range of goods.
TheStreet Pros And Cons
 Pros
Their method of screaming out the news with never-ending popup adverts and more than enough stuff to read to occupy their day may appeal to day traders who enjoy Jim Cramer's stock recommendations.
The majority of premium material is available for a free 14-day trial.
Most plans have a $30 monthly subscription, which is a reasonable method to test a plan out for longer than two weeks.
 Cons
Jim Cramer no longer works for TheStreet, which can be seen positively or negatively depending on your point of view. Cramer no longer writes for TheStreet, the site he co-founded, but his TV show Mad Money is recapped and his stock choices are still reported on.
Subscriptions are costly. There are just two bundled subscriptions available, and consumers must add plans like a TV streaming service.
The majority of the premium material necessitates a membership.
Canceling a subscription needs a phone contact to customer care and cannot be done online.
FAQs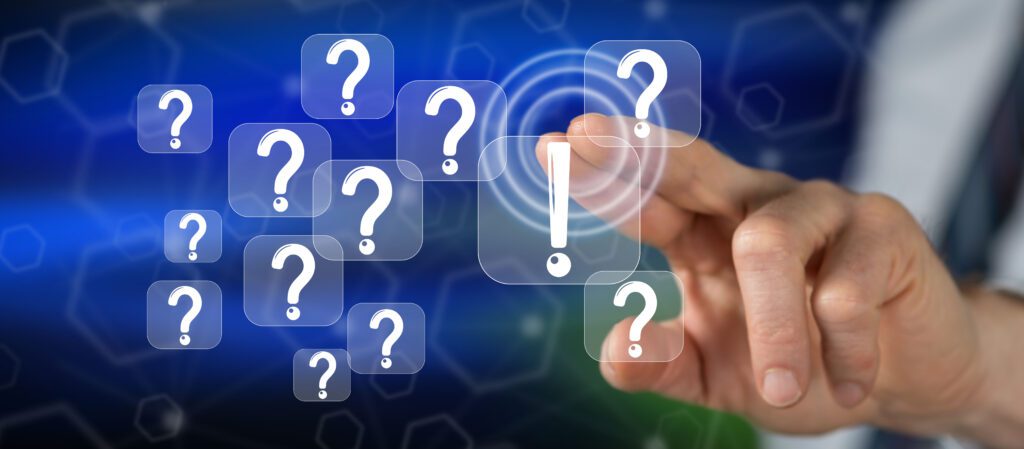 What Is The Motley Fool's Return On Investment?
Any investment has a risk aspect, and there is a potential that you may not obtain the desired results. Nonetheless, certain services have routinely outperformed the markets.
How Can I Opt Out if I Don't Like The Motley Fool's Service?
The Motley Fool offers a standard 30-day money-back guarantee. In addition, depending on the service to which you subscribed, you may be entitled to a refund or credit transfer to another Motley Fool subscription.
Which Subscription Options Does TheStreet Offer?
TheStreet provides eight separate subscriptions as well as two combined memberships.
When I Subscribe, Will I Be Able To Remove The Ads On TheStreet?
Subscribers to premium material must also accept advertisements.
The Bottom Line
The Motley Fool and TheStreet are both excellent resources for individuals wishing to invest their money. The Motley Fool's stock selections have a track record of outperforming the market. Cost-wise, depending on the service you subscribe to, you may notice a dent in your pocketbook. If you're looking for a quick return, seek elsewhere. However, for those who are in it for the long haul, these services are worthwhile.
Comments Rating
( reviews)