Basically, Motley Fool Rule Breakers is an online subscription service: This service was launched in 2004 to identify growth stocks meeting specific criteria established by the Motley Fool. Consequently, they produce stock picks that are generally riskier than those offered by their flagship service. Despite the higher stakes, Rule Breaker stocks can explode in value, with the returns on a single stock far outweighing the losses on another stock. Even though this subscription is not appropriate for everyone, it does have a place in a well-diversified portfolio. Normally priced at $299 per year, Rule Breakers is being offered for only $99 for the first year.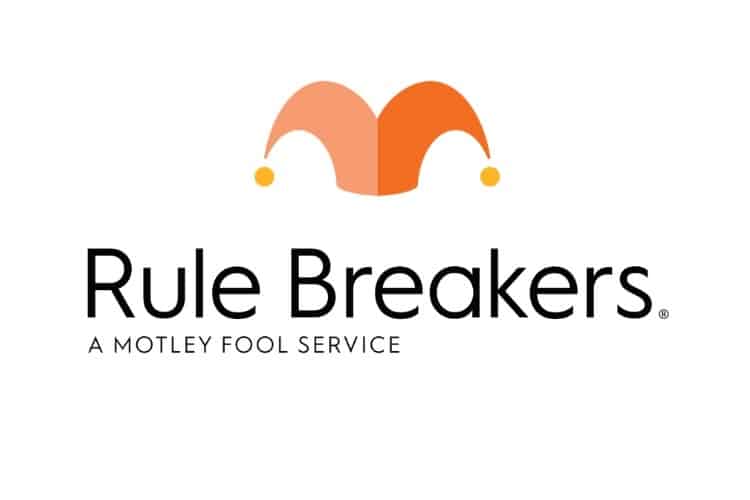 Check out this Motley Fool Rule Breakers review to discover why it might be the ideal addition to your investment portfolio.
Benefits & Drawbacks
Benefits
Well supported evidence
An affordable price
Long-term winners
Drawbacks
A higher level of volatility
The website is clunky
Background Information
Initially, the Motley Fool was nothing more than a newsletter offering investment advice from brothers Dave and Tom Gardner.
After publishing a series of books on penny stock investing in 1994, Tom and David Gardner began to gain business momentum. The series, which focused on a fictional sewage company, taught readers how to invest in penny stocks. Consequently, the company was profiled in December by the New Yorker, gaining the attention of the investment community as a whole.
Although the Motley Fool began with a positive outlook, more experienced investors soon criticized it. In 1996, Tom & David Gardner's book The Motley Fool Investment Guide topped the bestseller list, but both Bloomberg and PBS Frontline immediately criticized it. According to the article, the company was essentially an investment team made up of twenty-somethings.
After moving to their own website, Tom and David Gardner published the Foolish Four. This was a trading system that they claimed offered a wide margin of profit with massive returns over its competitors.
As of 2002, The Motley Fool has offered premium services via subscription. Despite many other innovative companies integrating artificial intelligence into their services, the Motley Fool has maintained their tried-and-true human approach. They continue to offer these services today.
Several reports indicate that the Motley Fool has revenue above $1 billion and has become one of the most popular stock-picking services for retail investors.
One of the most popular subscriptions at The Motley Fool is Stock Advisor, which boasts that it is more effective than 95% of hedge funds at choosing market-beating individual stocks. Many clients consider Stock Advisors to be well worth their annual fee. This is because it has achieved a 500%+ return since its inception and quadrupled the returns of the S&P 500.
What about The Motley Fool's second most popular subscription, Rule Breakers? Do Motley Fool Rule Breakers provide market-beating returns like Stock Advisor, and should you consider it?
This Rule Breakers review will explore these questions and more. Although Rule Breakers is priced at $299 per year, you can purchase it for only $99 for the first year.
How Does The Motley Fool's Rule Breakers Work?
Unlike Stock Advisor, Motley Fool Rule Breakers provides two stock picks per month, either completely novel or previously appearing on the list of Rule Breakers. Each second and fourth Thursday of each month, Rule Breakers share their picks, which are primarily disruptive growth companies, live at 11:00 am Eastern Standard Time.
A Fool's Approach To Investing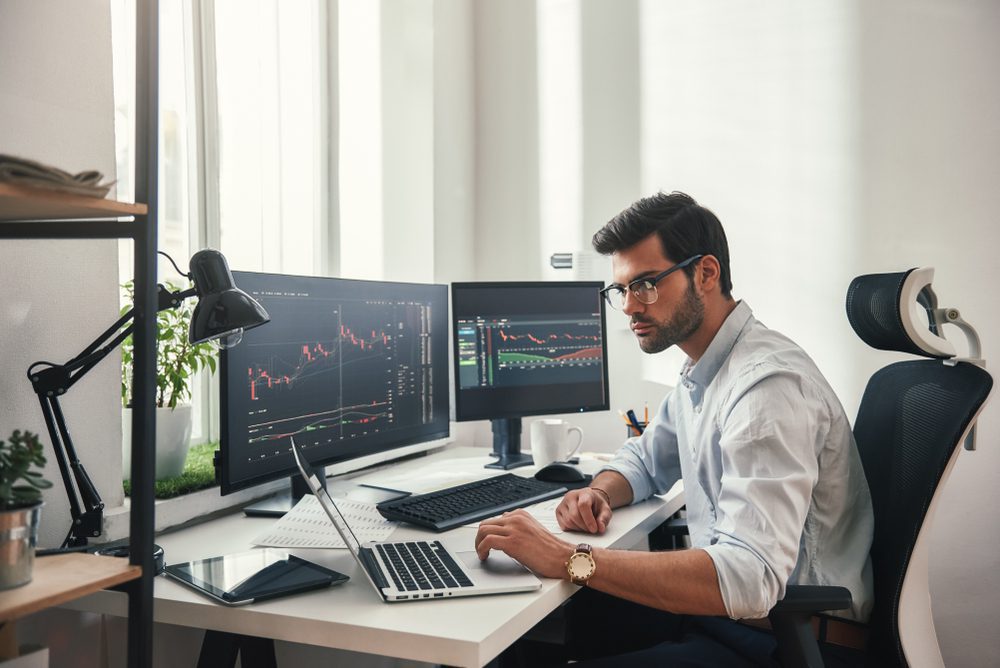 A variety of subscription services are offered by The Motley Fool as a company. Considering there are so many active stock recommendations available at one time, you may wonder if they all have anything in common. The time is right to review the investment criteria for the company.
The Motley Fool generally selects its stock picks based on their long-term potential. It is not unusual for the Fool to change its mind about a stock ticker occasionally, however, it is not very common: they anticipate holding onto their recommendations for at least five years.
Due to this long-term approach, the Fool is forced to be more frugal in their stock picks, which results in a few competitive advantages for subscribers. The Motley Fool recommends adding additional stocks to your investment portfolio regardless of whether subscribers use their recommendations alone to build a diversified portfolio.
In addition, the extended approach forces the Fool to maintain a reasonable risk rating, since-unlike day traders or swing traders-they cannot quickly recover if an individual investment fails. As a result of the Motley Fool investing philosophy, casual investors as well as advanced investors alike will benefit from its combination of intelligent investing strategies and straightforward recommendations.
Introducing New Recommendations
When the Motley Fool Rule Breakers announce their monthly stock picks, you are not just given the stock name so that you can buy it without knowing anything about it. Rule Breakers live-streams an analyst explaining why he prefers this stock. You will be able to gather information regarding the company, the market, and the sector, which will assist you in making your decision.
In the same way as Stock Advisor, the Motley Fool is transparent regarding how the returns of the Rule Breakers stock picks are calculated. Once you are a member, you will have access to the Rule Breakers Performance tab, which includes the stock, when it was picked, its current price, its end-of-day price at Rule Breakers' recommendation, its return, the S&P's return over the same time frame, and its return in comparison to the S&P 500.
Stock Advisor emphasizes fundamental analysis, while Rule Breakers focuses primarily on industrial disrupters, which tend to be high-tech growth stocks from companies that pioneer cutting-edge business practices.
According to Rule Breakers, these stocks possess the following six qualities:
An industry leader and a first mover
Advantages based on sustainability
Appreciation of the price
Effective management
Attractive to consumers
According to the financial media, the company is grossly overvalued
Except for the last quality, most of these make intuitive sense. Why would anyone purchase an overvalued growth stock? Rule Breakers is premised on the notion that analysts have underestimated these stocks. The classic example is Tesla, which has appreciated by more than 16,000% since being a Rule Breakers pick.
Stocks That Provide A Solid Foundation
Moreover, Rule Breakers publishes a list of nine foundational stocks that you should keep in your portfolio, which is a smart way to diversify your portfolio when you are just getting started with the service.
The Rule Breakers portfolio includes foundational stocks, formerly known as starter stocks, that are growth stocks but are selected for their ability to round out your portfolio.
What's Hot Now
Each month, Rule Breakers publishes its Best Buys Now. These are stocks that Rule Breakers should consider adding to or increasing their stake in for a variety of reasons.
Added Value Reports
Additionally, the Motley Fool Rule Breakers have a tab of bonus reports that highlight additional information on their picks in sectors they perceive to have high growth potential.
The Best Live Content Available
Those who subscribe to Motley Fool Rule Breakers or any other Motley Fool premium subscription will have access to live streams of Motley Fool analyst shows. The shows are approximately one hour long and are available during trading hours Monday through Friday. They are also archived and available for download.
The videos (you can also listen to an audio feed) cover a wide range of investment topics, from cryptocurrency analysis to semiconductor stocks.
A New Generation Of Trend Spotters And Supercycles
Rule Breakers is not to be confused with Rule Breakers: Next-Gen Supercycle and Rule Breakers: Trend Spotters, which cost $1,999 each and provide advanced analysis of 5G stocks (Next-Gen Supercycle) and upcoming early-stage trends (Trend Spotters).
How Do The Motley Fool Rule Breakers Fare Against The Stock Market?
There have been independent verifications of Motley Fool Stock Advisor's market-beating returns. How do Rule Breakers compare? Does it also achieve a 500% return?
Since its inception, Rule Breakers has generated an average return of around 300%, which is twice that of the S&P 500.
Considering that Stock Advisor costs $100 less and achieves 200% more returns than Rule Breakers, would it not make sense to avoid Rule Breakers and stick with Stock Advisor?
This is not necessarily true. Rule Breakers has only been around since the end of 2004, which is one limitation it has over Stock Advisor, which has been around for almost three years longer.
Rule Breakers may also lag Stock Advisor in terms of performance because many of its picks have not yet reached their full potential. This means these stocks may still have a lot of upsides to offer.
A Fool's "Epic Bundle," which includes both services-plus two additional subscriptions-costs $499 per year.
A Pros And Cons Analysis Of The Motley Fool Rule Breakers
The pros and cons of Motley Fool's Rule Breakers are similar to those of Stock Advisor.
Pros
Rule Breakers provides excellent supporting evidence to back up their investment thesis (the six qualifications listed above). Contrary to some stock-picking services, Rule Breakers does a good job explaining their investment thesis. Furthermore, they provide contrarian perspectives on their recommendations, so you can see the argument from both sides.
Although paying $299 per year may seem high, with the first-year discounts (buying it as an add-on to the deeply discounted Stock Advisor), you will end up paying less than you would for any other research firm that consistently outperforms the market.
Rule Breakers has the potential to be a tremendous growth stock in the future if its future performance mirrors its past performance. If you follow their recommendations, you will eventually be able to get in on the ground floor of an industry disrupter that turns out to be a serious long-term winner.
Cons
There is virtually a guarantee that the stocks chosen by Rule Breakers will be more volatile than those chosen by Stock Advisors, and certainly much more volatile than those chosen by the overall market. To counteract the possible adverse effects of this, you should follow the Motley Fool's recommendation of holding at least 25 stocks at a time. You should keep each stock for at least five years unless the Motley Fool publishes a sell notice on that stock. By diversifying your portfolio, a key component of modern portfolio theory, you will be protected from the effects of market and company volatility.
There is a bit of a learning curve in navigating the Motley Fool website, specifically switching between Fool's free articles and several premium subscriptions.
Rule Breakers Review FAQs
Do The Motley Fool Rule Breakers Deserve Your Attention?
Typically, the Motley Fool concentrates on growth stocks and emerging opportunities. Their research is well-researched and detailed, and they choose high-growth stocks that will yield positive returns over five years. In addition to offering you their top picks, they also inform you when you should buy or sell these stocks.
The Rule Breaker service is suitable for long-term investors who are looking for potential investment opportunities. This service is not appropriate for short-term investors (such as day traders) wishing to receive stock alerts.
How Does Stock Advisor Differ From Rule Breakers?
Both of them use different methods to accomplish their goals.
As part of its investment strategy, Rule Breaker looks for growth stocks that have excellent management approaches and strong business structures.
Unlike the Motley Fool Stock Advisor, the Motley Fool Stock Advisor provides stock recommendations in a more general manner.
Do You Know How Much The Motley Fool Rule Breaker Plan Costs?
There is a difference in price between monthly and annual subscriptions for the Motley Fool Rule Breaker plan. A monthly subscription costs $39 per month ($468 per year). You may cancel your monthly subscription at any time without being covered by the 30-day money-back guarantee.
However, if you opt for an annual subscription, you're eligible for both reduced rates and the 30-day guarantee. The annual fee for Rule Breakers is normally $299
All plans include the following benefits regardless of the plan you subscribe to:
Access to the portfolio of Motley Fool Rule Breaker Stock picks.
The top stock picks are published twice a month on Thursdays
Every two months, a well-researched newsletter
A wide range of educational tools is available
A community of investors
Money-back guarantee of 30 days
Does The Motley Fool Have Any Credibility?
There is no doubt that it is true. The Motley Fool has been around for almost 30 years. They provide investors with honest and transparent research.
In addition to producing impressive performance from their stock recommendations, their activities have a proven track record of producing a high average return. Their average stock recommendation has a return of over 300%. Although Rule Breakers and Stock Advisor are two of their most well-known products, the Motley Fool offers many other investment advisory services in case neither of these options interests you.
Would The Motley Fool Be A Good Place For Beginning Investors To Start?
Despite Fool's investment advisory services being widely used by experienced investors, their services are also suitable for beginners. As a result of the stock advisor's recommendations, their overall investment portfolio has historically outperformed the market.
Each Fool recommendation is subjected to high investment criteria, yet the Fool provides subscribers with straightforward recommendations that are easy to follow. Investors who do not want to spend hours researching a stock can simply follow the suggestions; the Motley Fool also provides research for those interested in the rationale behind each pick.
Additionally, their website offers a mixture of free and premium articles that new investors can use in order to expand their investing knowledge. This will allow them to make their own stock picks (in addition to those provided by the Fool).
It is reasonable to expect that their average stock pick will be profitable. However, it's important to remember that no investment advisory service can guarantee that a stock's price will increase. Losses are always possible.
The Rule Breakers Review: A Few Final Thoughts
The Rule Breakers subscription is a valuable addition to the Stock Advisor subscription, which is more successful and less volatile. In addition to incurring additional risks with Rule Breakers, you may also be able to obtain a grand-slam hyper-growth stock for your portfolio.
The following investors will benefit most from a subscription to Rule Breakers:
Investors seeking stock advice and qualitative investment strategies
Investors with a focus on technology
High-risk investors
A well-diversified investment portfolio
Investors who use stock advisors as well
Those who wish to purchase companies rather than just stocks
Investors seek high-growth stocks rather than dividend stocks
Well-researched and reasoned investors
There is no doubt that this last quality is the most important. Instead of blindly investing in what Rule Breakers recommends, Rule Breakers works best when you study and believe in the company you choose to invest in. As a result of Rule Breakers' research, you are provided with convenient access to this information.
You should also keep in mind that you do not have to invest in picks provided by Stock Advisor, Rule Breakers, or any other stock-picking service. You might be inclined to do so at first, but if the analysis of a stock does not make sense to you after listening to the Rule Breakers analysis, then perhaps you should choose a Best Buy Now or a Foundational Stock. Do not purchase the stock if the analysis does not make sense.
All Motley Fool subscriptions are backed by a 30-day money-back guarantee, allowing you to test both services for free and cancel before the end of the introductory period if neither subscription meets your needs.
The Motley Fool offers sound, qualitative investing advice. For beginners, intermediate investors, and even advanced investors, this portfolio of stock picks is well worth considering. Although Rule Breakers may be a more volatile investing style than Stock Advisor, in the long run, you have a greater chance of picking at least one game-changing stock.
Rule Breakers
Rule Breakers Review
For beginners, intermediate investors, and even advanced investors, The Motley Fool offers sound, qualitative investing advice. The Motley Fool offers a 30-day money-back guarantee on all subscriptions, so you can try both services for free and cancel before the end of the introductory period if you're not satisfied.
Comments Rating
( reviews)