Based on work he was doing for his Ph.D. at MIT, Len Zacks founded Zacks Investment Research in 1978.
As a result of his research, Wall Street analysts revised earnings estimates in a way that looked beyond basic earnings forecasts. Stocks downgraded from buy to sell tend to underperform the market. Stocks revised upwards tend to outperform other stocks.

Analysts and individual investors can use Zacks Trade Research's research reports, charts, watchlists, and other data to inform their clients. Besides offering Zacks Ranks, which gives stock ratings on a scale of one to five, one being a strong buy, Zacks Trade is a stock trading website designed for beginners and experienced traders.
Zacks Trade: How Do They Work?
You can check out Zacks Trade's home page and see what it offers. Start at the home page and click the "Join" link on the far right to sign up.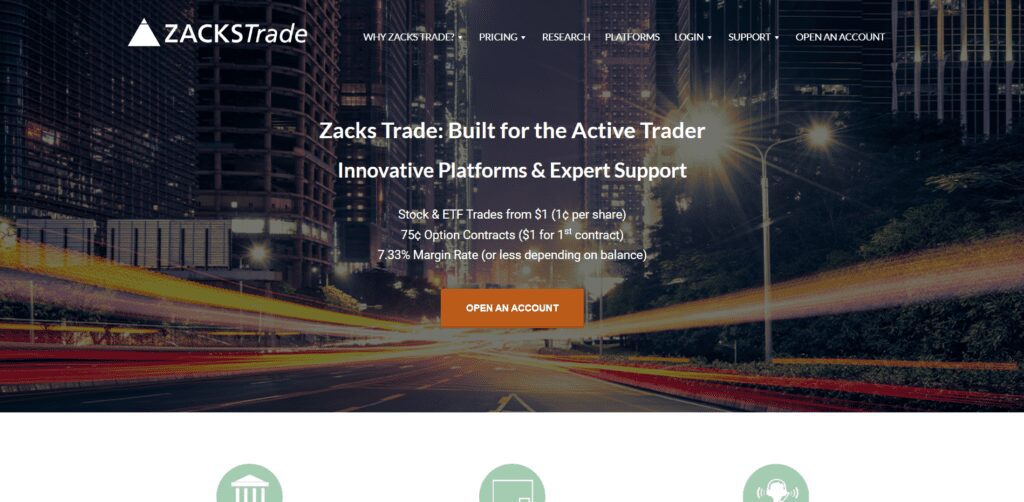 You'll be taken to Zacks Membership. It offers an e-newsletter and portfolio tracker for free. You can also get a 30-day free trial for the Zacks Premium and Ultimate levels, which we'll discuss later.
Providing your email address is the first step in joining for free.
Your free subscription will then be confirmed after you provide your contact information. Paid subscriptions also have a 30-day free trial.
A list of pros and cons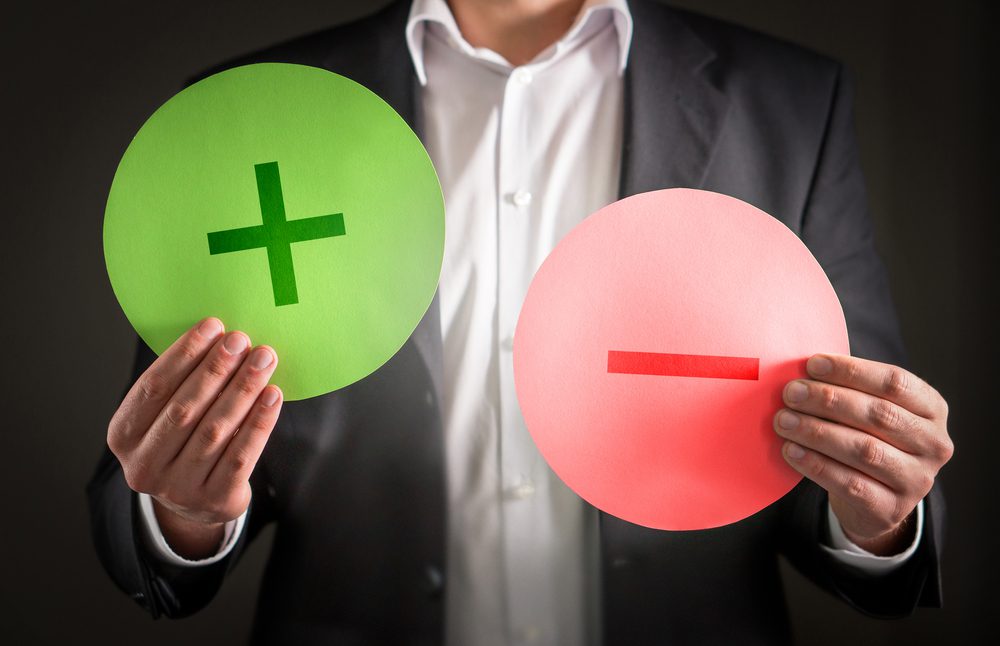 The pros
Research offerings are extensive.
A platform for trading that is robust.
International exchanges are available.
The Cons
Commissions trail competitors.
The minimum account balance is high.
The strengths of Zacks Trade
Platforms and research: Zacks is an introducing broker for Interactive Brokers, so its platforms and research match those of Interactive Brokers – they are powerful and professional.
Zacks Trade offers free broker access if you're inclined to place trades by phone, a rare offering among brokers.
Zacks Trade offers access to international investors and foreign stock exchanges thanks to its relationship with Interactive Brokers.
Deficiencies of Zacks Trade
Zacks Trade still charges a commission on stock and ETF trades even though commissions have largely disappeared from brokers.
There are no fee-free transactions between mutual funds at the company, nor are there any funds with minimums under $100. (Many brokers offer thousands of investments in this category.)
What is the cost of Zacks Investment Research?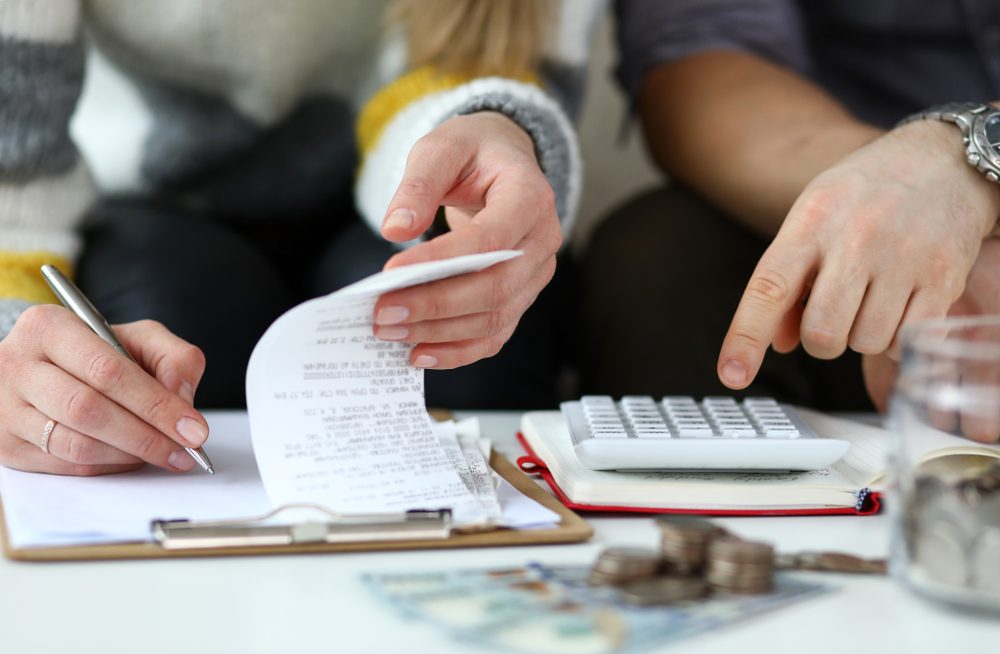 Zacks Trade offers three paid membership levels, along with a free one.
Free Membership
You can access free articles, a portfolio tracker, stock prices, charts, and basic research as part of your free membership.
Among the benefits of free membership may be the Zacks Rank for stocks, mutual funds, and exchange-traded funds (ETFs). Zacks Rank ranks stocks from one to five. If a stock has a Zacks Rank of 1, it means it is a "strong buy."
Premium subscription to Zacks Trade
An annual subscription to Zacks Trade Premium costs $249.
All the features of the free version are included, plus industry ranks, equity research reports, and premium screens.
With the Zacks Stock Screener, users can sort and search stocks according to factors such as dividends, return on investment, price changes, and earnings per share changes.
Investing long-term and trading day-to-day may be more rewarding with Zacks Premium.
Investor Collection from Zacks Trade
For one year or $59 per month, the Zacks Trade Investor Collection membership is geared toward long-term investors.
Its long-term investor portfolios, premium research tools, and reports provide users with real-time buy and sell signals.
Investing with Zacks Trade
It costs $299 per month or $2,995 per year to subscribe to Zacks Ultimate.
You can sample several investment approaches to find ones that best suit your trading style and risk tolerance, including advice for home run hunters, income investors, ETF investors, value investors, and stocks under $10.
This plan includes everything the first two plans do and a list of the top 10 stocks and tools for long- and short-term investors.
What type of investor is best suited to Zacks Investment Research?
Beginners can't get wrong exploring Zacks Investment Research. Reviewing Zacks Rank stocks rated "strong buys" and investing extra cash in one for a few months is enticing.
Premium service may be of interest to traders and long-term investors. Zacks Ultimate costs $2,995 for a year, but the extra insights may be worth the price.
Zacks is a wise option to consider when looking for unbiased data. With its extensive Zacks Ranks and other data, Zacks is a worthwhile option to investigate before purchasing a stock, ETF, or mutual fund. In addition to filtering through all metrics, you can select the factors that matter most to you using the Zacks Stock Screener. This is much better than just talking to your broker.
Is there anyone who shouldn't use Zacks Investment Research?
It's not that you dislike paying for data. It can be a lot of fun, and you can learn a lot by researching stocks. Getting access to data that you think is common for $250 or a few thousand dollars for a year might seem crazy.
It is good to buy "strong buy" stocks if your time costs less than the profit you earn using the data. Nevertheless, paying for something you can find for free can seem foolish.
After all, free membership in Zacks provides you with at least one month of free data, including the Zacks Rank data, that shows some of the best stocks it recommends. You might decide it's worthwhile to pay the annual fee after buying a few of those and turning a profit.
FAQs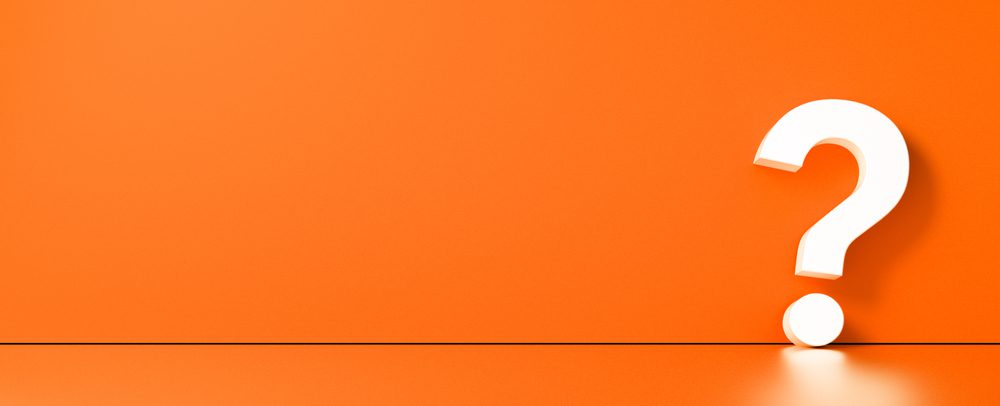 With all this data, can I be a passive investor?
It's a set-it-and-forget-it approach to investing that follows the market rather than beating it. The idea isn't wrong, and it's often used to plan for retirement. You can find out a lot about stocks, mutual funds, and other investments on Zacks or elsewhere, and you could feel confused or overwhelmed. In addition to helping you make your stock-picking decisions easier, these services also offer the option of researching, buying the stocks you like, and sitting back and watching them grow.
The data may, however, spur you to become an active trader. Active fund managers typically underperform the market, so day traders should not expect to beat them or the market.  However, watching how your investments do over the short- and long-term can show you whether you're doing it right.
Does this research apply to stocks or mutual funds?
An investment portfolio should be diversified, and a stock research site like Zacks can help you determine which individual stocks will increase your stock-specific risk and which mutual funds will spread your risk. It is important to realize that conducting all of this research can be time-consuming and stressful.
What kind of data can I find online?
If you do, it can take a long time, or you won't be able to do it. Some investment research sites only offer proprietary software to subscribers, and Zacks Trade Rank can help you determine if a stock is worth buying by reducing it to a number. Zacks offers a free trial period if it isn't for you to pay for the service. Try it out and see if it works as you'd like.
Zacks Trade Review
Zacks Trade Summary
A Zacks account is the same as an Interactive Brokers account – same platform, same mobile app – except that free brokerage-assisted trades are included for a slightly higher price.
It's a good fit for savvy – active investors who aren't yet ready to go it alone and would like a little hand-holding and/or a backup plan for online trading.
Comments Rating
( reviews)