Best LLC Formation Companies of 2020
The ongoing spread of COVID–19 (Coronavirus) has impacted a lot of US small businesses.
However, despite coronavirus, it's a great time to start a business. 
In fact, it should give you an advantage in doing business with potential customers in the ways they are now looking to be served.
If you are looking for the best LLC service in 2020 to form your business, with formation companies you can lower startup costs and it also provides you with affordable features to form an LLC online.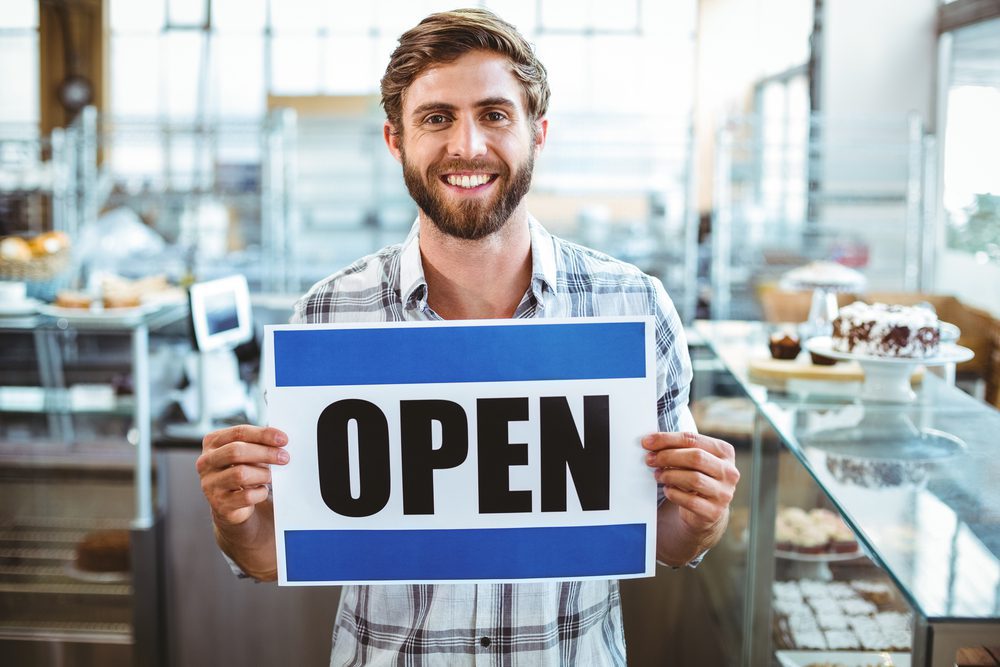 BEST OVERALL: ZenBusiness
BEST FOR SIMPLICITY AND EASY USE: IncFile

BEST FOR FAST TURNAROUND: Swyft Filings
BEST FOR CUSTOMER SERVICE : ZenBusiness
#1 in 2020 – Over 50,000 Businesses Served This Year
Over 150,000 Businesses Served Since 2004
Over 100,000 Businesses Served Since 1997
Served Over 1 Million Business Clients Since 1995
What Is ZenBusiness?
ZenBusiness sprang into life in 2015. Based in Texas, ZenBusiness has satisfied thousands of customers during the latter half of the last decade.
As we push into 2020, what can you expect from this stellar LLC service provider?
Here's a snapshot of what's on offer with ZenBusiness before we explore the specifics of each package:
Articles of incorporation
Banking resolution
Business email addresses
Domain names and domain privacy protection
Employer ID Number
Name availability search
Operating agreements and bylaws
Registered agent service
State filing
Statement of organizer
Worry-free guarantee of compliance
ZenBusiness: Pros
Transparent and straightforward process takes the mystique out of LLC formation
Deep body of positive customer testimonials
All core features included in every package
Outstanding price/performance ratio with Starter package perfect for anyone on a budget
Pro package allows you to offload report filing and other tedious admin
ZenBusiness: Cons
There's no consistent timeline for the process
What Is IncFile?
IncFile is a Houston, Texas firm that started out in 2004.
Having formed over a quarter-million businesses, this company provides a swift and comprehensive business start-up service.
The founders of IncFile saw that setting up a business shouldn't cost the earth. At the time, forming a company involved hefty attorney fees and endless paperwork.
Being entrepreneurs themselves, and having been through the arduous process as well, they saw they could make the start-up process smoother and more economical.
The service proved to be a hit with start-up entrepreneurs who wanted to save on costs and time.
If you're creating a start-up, IncFile packages include the following services:
Free Business Tax Consultation
Lifetime Company Alerts
Lifetime Customer Support
Next Business Day Processing
Online Access to Incorporation Documents
Online Order Status Tracking
Preparation & Filing of Articles
Registered Agent Service (1st Year FREE)
Verify Company Name Availability
IncFile: Pros
Customer testimonials show a high rate of satisfaction with their service
Transparent pricing structure and no hidden costs
Pricier options offer a fast-track filing service with unlimited customer support
FREE silver package
Business contract templates in the Platinum package will give you peace of mind and huge savings on legal costs
Quick and easy service
Shopper-approved
BBB-accredited business
Order tracking is available
IncFile: Cons
Pricier than other LLC start-up providers
What Is Swyft Filings?
Swyft Filings provides a Limited Liability Company set-up service for entrepreneurs.
The company was started by a lawyer who noted the extortionate fees it takes to set up businesses. By streamlining the process, the company is able to save their customers considerable cost and hassle when they set up their own business.
Swyft Filings pride themselves on:
Fast turnaround
Efficient and economical service
Friendly, caring and professional service
Trustpilot approved
Verisign approved
Shopper approved
Swyft Filings: Pros
100% money back guarantee
No hidden costs. The pricing structure is completely transparent
Very competitively priced
Very customer focused
Courier delivery will save on costs
Instalment plan available
Swyft Filings: Cons
Live chat is not live, it's email
What Is Northwest Registered Agent?
Northwest Registered Agent is a family-owned business without investors. Their website claims that their employees "give a crap."
Looking at their site, there's a lot to like about Northwest Registered Agent.
They won't sell your data on. This in itself is rare nowadays.
They promise to answer your calls and emails promptly, and you'll always have the chance speak to a human.
They also promise to not increase their fee over time.
This company doesn't have a salesforce, just dedicated and knowledgeable customer service representatives.
Their website copy is certainly glib and slick, then. So, how does their offering measure up against the other LLC setup providers in this crowded vertical?
Northwest Registered Agent: Pros
Family run business
Outstanding customer service
Prices won't increase
Competitively priced packages
Northwest Registered Agent: Cons
Range of services isn't as comprehensive as some companies.
What Is CorpNet?
CorpNet was founded by Nellie Akalp, an entrepreneur and CEO.
Having built up successful companies for 18 years, Nellie and her husband Phil decided to move into the incorporation business helping small businesses incorporate and start up as Limited Liability Companies.
The company provides business formation services to accountants and attorneys in 50 states across the US.
CorpNet: Pros
Free Registered Agent service
Transparent pricing system
100% satisfaction guarantee
Live chat during business hours
CorpNet: Cons
Additional extras can get expensive
What Is MyCorporation?
MyCorporation is a California-based LLC setup business that's been going for around 20 years.
Their website says they've registered over 1 million businesses. This is reassuring.
Like other LLC setup providers, they work across 50 US states.
Every business they register gets the following:
Articles of Organization
An Operating Agreement
Customer Support
Sample documents such as minutes and membership certificates
The website looks professional and you can see profiles of every member of the team in the About Us section.
So far, so good.
MyCorporation: Pros
Established for 20 years
Have worked with 1 million businesses
Transparent pricing system
Offer a free business startup consultation
MyCorporation: Cons
Packages are a bit sparse in comparison to other companies
What Is Rocket Lawyer?
Rocket Lawyer is a law firm that serves the business, real estate, family, and personal sectors.
It's not clear how many LLCs they have formed, but their website says the company has assisted 20 million people.
On the website, Charly Moore, the founder, and CEO of Rocket Law says he believes that legal services should be fair and affordable to all.
Rocket Lawyer is a high profile company that's been featured on CNBC, Wall Street Journal, The Atlantic, Forbes, and Fox News.
The company helps a high volume of customers which could be a good sign… or a bad sign.
When a company gets too big and successful, it can compromise the quality of services.
We've checked the company out and this is our take on things.
Rocket Lawyer: Pros
Large established company
Live chat feature
Rocket Lawyer: Cons
Confusing pricing system
Tedious quotation system
Non-transparent pricing structure
What Is LegalZoom?
LegalZoom is an online legal service that's been going since 1999.
The company's mission is to provide legal help for all average Americans.
The bulk of the company's customers are small businesses that need legal assistance with estate planning, business formation, and intellectual property protection.
A 100% satisfaction guarantee is offered for customers who aren't happy with LegalZoom's service.
The company has continued to expand and has now reached over 4 million customers. Now that's a big company.
It's often the case that when a company gets so big, it can get too big. Standards of customer service drop, they start providing less personalized service and mistakes are more likely to happen.
So is this case with LegalZoom? Are their prices competitive? Do they care about their customers as they claim on their website?
Let's check them out.
LegalZoom Pros:
Been in operation since 1999
Money-back guarantee
Order tracking available
LegalZoom Cons:
Confusing online ordering system
Comments Rating
( reviews)