In the healthcare industry, you will probably hear the word HIPAA at least once a day. The word is used in the context of patient records, paperwork, etc. The Health Insurance Portability and Accountability Act (HIPAA) is a legislative framework introduced in 1996.
During its enactment, the law was intended to help more citizens get health insurance. The law also aimed to help employees who are switching jobs to maintain their health insurance cover. The implementation of HIPAA also provided a unique opportunity to the Department of Health & Human Services (DHHS).
HIPAA offered DHHS an opportunity to create and implement a framework or standards that healthcare institutions and companies had to meet. The standards aimed to protect or ensure the security of confidential patient data. The framework dictated that patient consent was necessary when it came to accessing or redistribution of patient data.
Most people look at the HIPAA law as one that is only aimed to benefit patients. However, the HIPAA law is meant to benefit patients, health institutions, and companies at large. In this article, we shall look at the various reasons why compliance with HIPAA is important for your company.
Protection Against Data Loss Lawsuits
The loss of personal information, either intended or by accident is a grim concern for many individuals. HIPAA laws offer structured guidelines and standards for companies to adhere to. This helps ensure that the risk of losing private health information is reduced.
As per the law, all health institutions and concerned companies should use HIPAA compliance software. HIPAA compliant software is business software or applications that adhere to the stipulations given under the HIPAA law. The software should include all necessary security and privacy controls to ensure that personal client information is secure.
The use of HIPAA-compliant software is a necessary part of ensuring that data is not lost. Therefore, implementing all HIPAA stipulated guidelines saves the company from probable lawsuits from clients. The law gives clients an avenue to sue any company if their private or confidential data leaks. Such charges can cost companies or businesses a lot of money. In 2019, a company had to pay $1.13 million as a settlement fee for a case of a data breach.
Development of Good Patient Safety Culture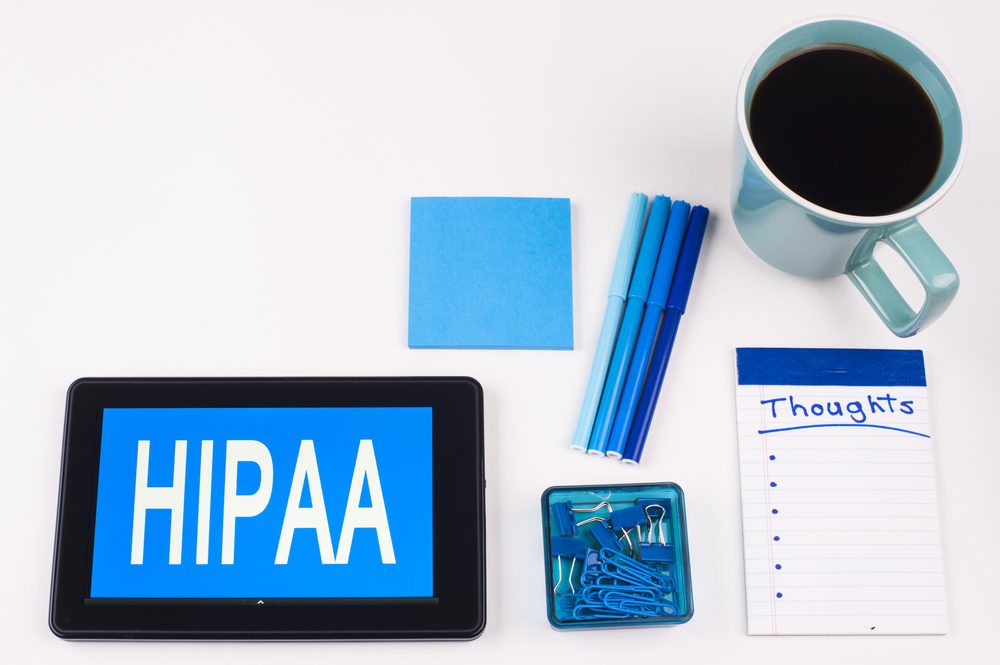 The success of any company is heavily reliant on the company's established and implemented cultures. As a company, developing a culture that depicts care of people's information will be critical to their wellbeing and health.
The implementation of HIPAA law helps companies to adopt a patient-centric culture. This is a culture that appreciates the importance of their patients or clients. This is done by showing workers the importance of privacy and confidentiality of Patient Health Information (PHI).
The observation of HIPAA protocols by staff in an organization helps reduce error margins by other staff.
Developing such a culture assures all clients that once they get in your doors, their data and information will be kept private and safe.
Better Client Satisfaction
When a company develops a good culture of patient-centric care and services, it offers clients assurance of their data security. In this era of technological advances, data leaks are a common occurrence. It is not a rare occurrence to hear clients turn away companies because their security is not good.
Implementation and keen observation of HIPAA law will make your company known for its assured patient information confidentiality. This type of word spreading around about your company will attract more clients to your company.
Another benefit of this is that your existing clients will rest assured that their confidential data is secure. This will improve client satisfaction and indirectly pay off in terms of company revenues due to increased client referrals
Promotion of Proactive Data Security
The HIPAA legislative law introduces non-tech or security-oriented personnel to the concept of data security. The law shows personnel in your company the importance of data security and confidentiality.
The personnel learns about the various ways to improve data security. In the rapidly evolving world of technological advancements, companies are getting more client data as the days go by. Through compliance with the HIPAA law, company personnel get conversant with data privacy and can, therefore, protect any data. Proactive security grants companies the go-ahead to collect more client information. This is because the company knows it can handle and process the data securely.
Prevention of Healthcare Fraud
An indirect purpose of the HIPAA law is to reduce the rates of health care fraud cases. Healthcare fraud is when a healthcare provider intentionally and willingly makes a false healthcare payment claim or makes a false statement.
Healthcare fraud is mostly done through the impersonation of people, then making false claims to the insurance companies. Through the implementation of HIPAA law, identification of people before offering services is improved to reduce insurance fraud.
Under the HIPAA law, tracking insurance claims through records is also easy. This provides an avenue to keenly analyze claims before making insurance claim payouts.
In the event that an illegitimate insurance claim is discovered after the payout, the HIPAA compliant software and applications make it easy to track the case. This helps with the investigative process, and finally, the apprehension of the associated culprits.
Prevention of Discrimination
An advantage of the HIPAA law that often goes unmentioned is the efficiency it grants in reducing the rate of discrimination. Discrimination of people based on their medical conditions is a great concern in society.
There are numerous cases of people facing discrimination against them because of their health conditions. Those at the greatest risk of this are the people who have sexually transmitted infections or lifestyle conditions. The compliance with HIPAA law will ensure private health information does not leak, thus reducing health discrimination rates.
Conclusion
The benefits to society and companies of compliance with the HIPAA law make it a priority for companies to observe the law. Compliance with the HIPAA law entails ticking a list of their required law compliance checklist. This is all encompassed in the HIPAA certification course.
After ticking all the required implementations, the company will be HIPAA certified as per the DHHS.
---
Clearone Advantage
,
Credit Associates
,
Credit 9
,
Americor Funding
,
Tripoint Lending
,
Lendvia
,
Simple Path Financial
,
New Start Capital
,
Point Break Financial
,
Sagemore Financial
,
Money Ladder
,
Advantage Preferred Financial
,
LoanQuo
,
Apply.Credit9
,
Mobilend
Comments Rating
( reviews)