Loom and Leaf mattress is produced by the parent company Saatva. Founded in 2011 and instrumental in the direct-to-consumer bedding vertical taking off, today we'll be focusing on the Loom and Leaf all-foam mattress.
Now, is this foam extravaganza just what you've been looking for or likely to be a waste of money?
Get started with our recommendations on who the Loom and Leaf are recommended for, and who would be better off avoiding this mattress…
[star rating = "4.75"]
Who Should Buy Loom and Leaf
Lighter and average-sized sleepers will find the combination of supportive memory foam and even firmer supplementary foam helps to relieve pressure points while also providing a comforting and cradling position
Side sleepers will find the pressure points under the hips or shoulders are alleviated with this mattress
If you share your bed with a partner prone to disturbances, the impressive motion isolation should minimize disruptions and help you both sleep soundly all night long
Who Should Avoid Loom and Leaf
Hot sleepers are likely to feel uncomfortable as the closely conforming memory foam, while highly effective, tends to trap heat inside
Those 4" of memory foam we keep mentioning means that combination sleepers might struggle to keep changing position. The sluggish response to pressure makes shifting around awkward
Now, if you're not continuously moving position in your sleep, and you don't get overheated in bed, let's double down on how this mattress is made.
Construction
Cover
Comfort Layers
Support Layers
Cover
Plush organic cotton gives the cover a luxe feel.
The soft and highly breathable sleeping surface comes treated with an antimicrobial coating. Loom and Leaf reject the traditional flame-retardant chemicals typically used for safety's sake. Instead, all-natural thistle flame retardant layers keep you safe without using any animal products.
Comfort Layers
Each of the two firmness options available comes with twin layers of mid-density memory foam. This guarantees precise contouring while also maximizing pressure relief.
How is this composed?
Well, above you get a 2" layer comprised of 4 PCF convoluted memory foam. This foam is laminated with a special cooling gel. This innovative material is designed to wick away the heat as you sleep. The extra gel is injected into this layer to enhance lumbar support while also providing potential relief for pressure points.
Beneath this layer comes 2.5" of 5 PCF memory foam. This ensures even heavier sleepers are soothingly and comfortably cradled.
Support Layers
The supportive layer comes with 2 tiers.
On the top, you'll find 2" of polyfoam. At 1.6 PCF, this is quite high-density foam translating to a pleasingly long lifespan.
Down below, you get 5.5" of 1.8 PCF high-density polyfoam.
When taken as a whole layer, you should find that this foam sensation delivers more than enough support for most body shapes.
Now you can see clearly how Loom & Leaf mattress is made, how about the feel? That, after all, is what really counts when you're mattress shopping.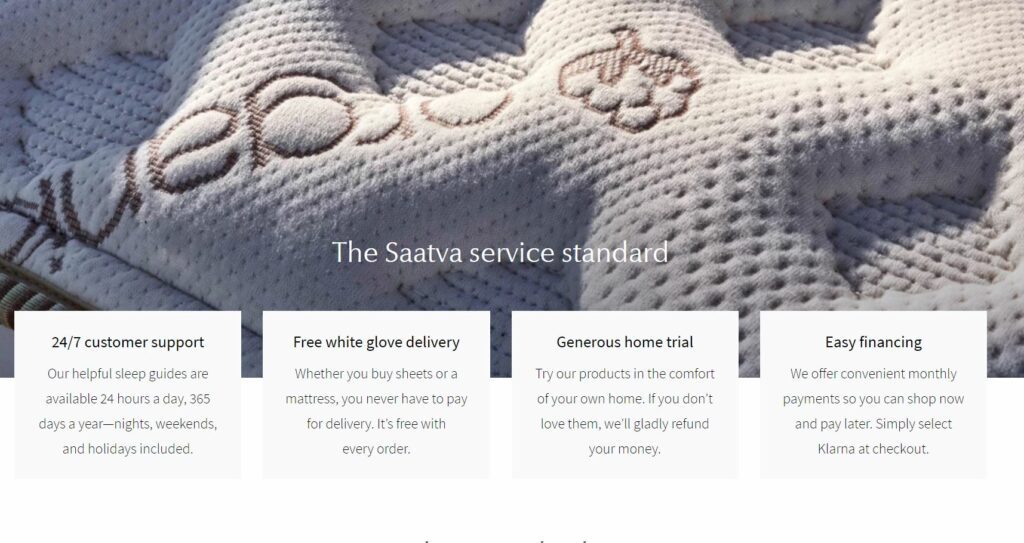 Firmness and Feel
You have 2 distinct firmness options with the Loom and Leaf mattress:
Firm: While each of these mattresses features the same foam layers, this firmer model has tougher polyfoam in the upper supportive layer. This results in a much more rigid feel
Relaxed Firm: The relaxed firm mattress will conform even more closely to your body while also responding more sluggishly to pressure
Both iterations of this mattress give you the feeling that you're sleeping in the mattress rather than simply sleeping on it. The more you sink into this plush and comforting mattress, the more those comfort layers of foam cradle you. This helps to relieve pressure points while also encouraging optimal spinal alignment.
Mattress Height
The Loom and Leaf mattress is 12" thick.
The thicker profile of this tall mattress comes into its own when you're trying to climb in and out of bed. If this is an area where you often struggle, consider investing in this Loom & Leaf mattress for a welcome helping hand.
Verdict
This outstanding mattress comes with our complete seal of approval. You get the great brand heritage of buying from the company responsible for the Saatva mattress. Customer care is responsive and helpful while build quality and durability are equally impressive.
As with all mattresses, the Loom and Leaf will not suit everyone, notably hot sleepers and combination sleepers. For most other users, whether slim or heavy, side sleepers or back sleepers, this is a first-class foam mattress worthy of a place on any shortlist of the best mattresses 2020.
Clearone Advantage
,
Credit Associates
, Credit 9,
Americor Funding
,
Tripoint Lending
,
Lendvia
,
Simple Path Financial
,
New Start Capital
,
Point Break Financial
,
Sagemore Financial
,
Money Ladder
,
Advantage Preferred Financial
,
LoanQuo
,
Apply.Credit9
,
Mobilend
Loom and Leaf
Loom and Leaf Review
As with all mattresses, Loom & Leaf will not suit everyone, notably hot sleepers and combination sleepers. For most other users, whether slim or heavy, side sleepers or back sleepers, this is a first-class foam mattress worthy of a place on any shortlist of the best mattresses 2020.
Comments Rating
( reviews)