Ad Disclosure: We receive referral fees from advertisers. Learn More.
US-based mattress manufacturer Puffy makes bed sheets, mattress foundations, and a line of mattresses including the Puffy Lux.
This upscale version of the flagship Puffy mattress comes with additional foam giving you superior contouring. Just like its baseline brother, the Lux is rated medium-firm.
Packed with memory foam and polyfoam, we'll kick off by categorizing who the Puffy Lux is recommended for and who should avoid this mattress.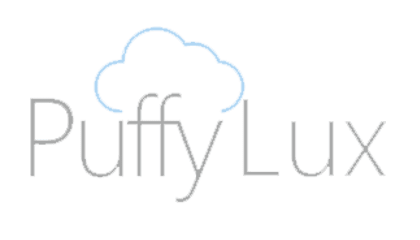 Who Should Buy The Puffy Lux
Couples prone to disturbing each other in the night will appreciate the Puffy Lux. You'll get no noise beneath you as you move around. With motion transfer isolated, you shouldn't disturb your sleeping partner even if you tend to fidget in your sleep
Are you a side sleeper afflicted by pressure points in the shoulders and hips? If so, the contouring Lux will mold around your body and lessen this common issue for side sleepers
If you're smaller and lighter, you might find conventional mattresses fail to cradle you sufficiently. With the Puffy Lux, you'll feel wonderfully cocooned even if you weigh less than 130 pounds
Who Should Avoid The Puffy Lux
If you weigh over 230 pounds, you might find you sink down into some mattresses. You could encounter this issue with the Puffy Lux. Larger users could also experience inadequate support for proper spinal alignment
Do you sleep hot? If so, the Lux tends to trap heat and has relatively weak airflow. The resultantly average temperature regulation means hot sleepers should look elsewhere for a mattress
With those recommendations and caveats in place, how about the build quality of the Puffy Lux mattress? We'll double down on that right now…
Construction
Cover
Comfort Layers
Transitional Layer
Support Layer
Cover
The cover of this mattress is designed to ward off stains. You can remove the zippered cover completely. Hand wash the cover or pop it in the machine. If you are machine washing the cover, manufacturer's recommendations limit this to a few times each year.
Comfort Layers
The top layer of the Puffy Lux is 1.5" of memory foam infused with gel. This foam is pretty thin. The low density results in powerful pressure relief while delivering an airy feel to the mattress. Response to pressure is brisk.
A lower layer, also 1.5", serves up extra contouring.
The foams used in Puffy mattresses are all eco-friendly.
Transitional Layers
With the transitional layer of 2" of polyfoam cradling you deeper into this mattress, you'll enjoy a smooth transition to the firmer base layers. These transitional layers also stop you from sinking down too much and helps you avoid putting too much pressure on your hips.
Support Layer
7" of high-density polyfoam ensures you get a solid base to this mattress. This supportive layer promotes healthy spinal alignment.
Thanks to this support layer, you should also be safeguarded against this mattress bottoming out.

Firmness and Feel
The Puffy Lux is described by the manufacturer as medium-plush. This is roughly mid-firmness.
The memory foam on the soft top layer allows you to sink in while the transitional layer in place prevents you from going too far.
You should feel closely cradled by the Puffy Lux.
The firmness and feel are best suited for lighter users who find conventional firm mattresses induce unwanted pressure points.
Heavier sleepers, by contrast, might end up sinking down too far into the Lux resulting in discomfort and improper spinal alignment.
Mattress Height
The 12" height of the Puffy Lux means it's above average when compared to similar all-foam mattresses.
The comfort layers ensure you get support without sacrificing the luxe feel most people want in a mattress.
As with all Puffy mattresses, heavier users are not best represented.
Verdict
For sleepers weighing less than 230 pounds, Puffy Lux occupies that winning sweet spot of support and comfort.
This mattress absorbs motion isolation efficiently making it a neat choice if you or your partner are frequently disturbed throughout the night.
As with all Puffy mattresses, heavier sleepers might get that sinking feeling with inadequate support and spinal alignment out of kilter. Larger users would benefit from avoiding these mattresses completely. There's no sense in making things hard on yourself when the market is studded with alternatives.
Given the attention to detail, durability, comfort, and support of the Puffy Lux, we stridently recommend this pocket-friendly mattress. Side sleepers are especially well-served. The breathable foams used also keep you cool regardless of sleeping position. Your only problem will be not wanting to get out of bed in the morning.