Moving across the country or state can be a daunting task, especially when it comes to transporting all your precious belongings safely and efficiently. This is where the Best Long Distance Moving Companies come into play. As we step into 2023, we've witnessed a surge in the number of such companies, each promising the best services. But, which ones truly stand out? Here we have compiled a list of the Best Long Distance Moving Companies of 2023, based on various factors such as pricing, reliability, customer service, and positive customer reviews.
Colonial Van Lines
Colonial Van Lines specializes in long-distance relocations and offers services for both household and corporate moves. It boasts over 50 years of experience in the industry and is registered with the Federal Motor Carrier Safety Administration (FMCSA).
Colonial Van Lines offers various services, including packing, storage, and corporate relocation. They have a range of packing options, allowing customers to choose the level of packing assistance they need. Pricing depends on factors like location and the weight of belongings, with additional charges for express delivery, extra moving insurance, and long-distance carrying.
While some customers reported pricing discrepancies, the company's large network and positive reviews suggest it can efficiently coordinate moves across the country. However, some customers mentioned issues with scheduling and communication regarding their moving dates.

Allied Van Lines
Allied Van Lines services encompass local, long-distance, and international moves, making them a versatile option for various relocation needs. Allied Van Lines provides a range of services, including full-service packing, storage solutions, online shipment tracking, and even auto transport. With over 100,000 families moved annually, they have a substantial presence in the industry.
The company's pricing can vary significantly depending on factors like the distance of the move and the weight of your belongings.
According to recent reviews, long-distance moves with packing services can start between $2,000 and $5,000, with an average cost of $3,500 for a cross-country move. Allied Van Lines also offers additional services such as corporate relocation, furniture disassembly, and auto transport, catering to diverse customer needs. Overall

JK Moving Services
JK Moving Services is a prominent independent moving company in North America with over 40 years of experience in long-distance moves. They boast a fleet of more than 240 vehicles and have completed over 500,000 moves for customers. The company is highly rated by the American Moving & Storage Association and offers a range of services, including full-service packing, secure storage, and project management for commercial and cross-country moves.
One of JK Moving's standout features is its commitment to customer service. They offer virtual and in-home consultations, ensuring a personalized moving experience. They also provide financing options with rates as low as 0%, making their services accessible.
JK Moving's services extend beyond the United States, as they offer international moves, and they are part of Overseas Moving Network International and the International Association of Movers. While they excel in high-end and large moves, they may not be the best choice for smaller moves due to their specialization.

International Van Lines
International Van Lines, also known as IVL, is a licensed moving company that operates across the entire continental United States and provides services to over 180 countries worldwide. They offer a range of moving services, including local, long-distance, and international moves. IVL sets itself apart by providing free quotes and assigning relocation coordinators to help customers plan their moves effectively.
While IVL offers a wide array of services, one drawback is the absence of upfront pricing information on its website. Customers need to request a customized quote to get an idea of the costs involved. Additionally, the company requires a 25% deposit to secure the moving date, which might not be feasible for some customers.
However, IVL does offer a 100% refund of the deposit if the move is canceled up to 48 hours before the scheduled pickup.

Mayflower
Mayflower offers a range of moving services, including local, long-distance, international, military, and corporate moves. The company emphasizes full-value protection for all moves, ensuring customers' belongings are covered during transit. Mayflower provides options for in-person or virtual estimates for pricing.
Mayflower's services include loading and unloading, shipment tracking, dedicated move coordinators, and the option to purchase additional coverage for valuables. Additionally, the company offers storage solutions, auto transport, packing and unpacking services, furniture assembly and disassembly, specialty item handling, and cleaning services.
While Mayflower offers comprehensive services, obtaining an estimate can be challenging, as the company requires either an in-home inspection or a virtual survey before providing pricing details. Overall, Mayflower appears to be a reputable moving company, but customers are encouraged to research local agents and consider their specific needs when choosing their services.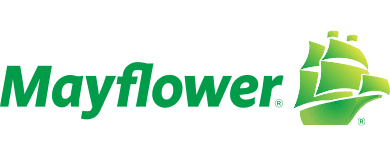 North American Van Lines
North American Van Lines has been in operation for over 80 years and specializes in local, long-distance, and international moves for both residential and corporate clients.
The company offers various services, including packing, unpacking, storage, and furniture assembly, along with selling moving boxes and supplies. It boasts a nationwide network of over 500 agents and provides tracking options for customers to monitor their move's progress.
The services offered by North American Van Lines encompass packing and storage, loading and unloading, installation and assembly, and full-value protection for belongings. The company offers free ballpark quotes online, and customers can customize their move based on their needs. Pricing options include bottom-line pricing and not-to-exceed pricing, depending on the customer's preference.

U-Pack
U-Pack is a long-distance moving company specializing in moves of at least 100 miles throughout North America. They offer budget-friendly options such as storage containers, trailers, and professional drivers. U-Pack is available in all 50 U.S. states, Canada, and Puerto Rico, but they do not provide local moving services. Customers can request free quotes online or over the phone.
The company provides transparent pricing based on the amount of space needed, distance of the move, and length of storage. U-Pack's prices typically range from $500 to $2,500, making it a potentially cost-effective option. They offer flexible storage options and fast delivery times, and you only pay for the storage space you use.
U-Pack's services include the rental of trailers for larger homes and the ReloCube, a container suitable for approximately one room of furniture and boxes. Customers have three days to load their belongings and three days to unload. The company specializes in various types of moves, including military, cross-country, senior, and student moves, as well as interstate moves exceeding 100 miles.

How Much Does Moving Cost?
Moving expenses can vary significantly and have a major impact on your budget. It is essential to plan ahead and create a suitable budget for your move at least a month in advance. Several factors influence the cost of your move, including whether you choose to handle it yourself, the weight of your belongings, the distance between your old and new residences, and the time required for the move. Additional expenses such as fuel and tolls should also be considered, with larger moves typically resulting in higher overall costs.
Hiring Professional Movers
If you decide to hire professional movers, you can expect to pay approximately $80 to $100 per hour for two laborers during a local move. For long-distance moves of around 1,000 miles or more, the cost can range from $5,000 to $10,000, depending on the volume and type of items being moved, as well as the destination.
Moving companies generally provide three types of estimates: binding, nonbinding, and guaranteed-not-to-exceed. It is advisable to declutter and eliminate items you no longer need before requesting any estimate to reduce costs.
Additional Moving Fees and Charges
When creating a moving budget, account for smaller fees and charges.
Hiring professional packers may be necessary, but costs extra.
Budget for packing materials like tape and cushioning material; free moving boxes may be available locally.
Temporary storage may be needed if there's a gap between moving out and moving in.
Storage unit rental or extended storage services may be required.
Moving insurance is crucial when budgeting; movers provide liability insurance typically at a rate of 60 cents per pound per item.
Consider full-value protection insurance for valuable or precious items.
Hiring Movers vs. Renting a Truck or Moving Container
The choice between hiring a full-service moving company, renting a truck, or using a moving container largely depends on your budget and preferences. Assess your primary resources, whether they are financial, time, or physical labor, to make an informed decision.
Professional Movers: Hiring professional movers is ideal for long-distance moves, homes with substantial possessions, or properties with challenging access, such as walk-up apartments or houses with multiple stairs. The primary advantage of hiring movers is the time and effort saved, as professionals can handle heavy and delicate items safely. However, this option generally comes with higher overall costs and the risk of encountering unscrupulous moving companies.
Moving Truck Rental: If you are looking to save money and have a smaller move, renting a moving truck may be a suitable choice. However, renting a truck can introduce additional complexities and potential travel-related challenges. You may need to hire a moving crew or enlist the help of friends and family. Additionally, renting dollies and securing straps may be necessary, incurring extra costs.
Moving Container Rental: Moving container rental provides convenience by delivering a unit to your location, allowing you to pack at your own pace. However, this option is typically more expensive than renting a truck. Keep in mind that some locations, like congested city streets or properties without driveways, may pose placement challenges for containers.
How to Hire a Mover
Selecting a responsible and reputable moving company is essential to ensure a smooth and stress-free move. Follow these steps to hire movers effectively, whether you choose to work directly with a moving company or through a moving broker.
Get Multiple Estimates and Walk-Throughs: Arrange for moving companies to conduct in-home walk-throughs to assess your belongings and provide cost estimates. Be cautious of companies that charge for this service, as it is usually offered for free. Keep in mind that estimated quotes can change based on the volume of your items and the time required for the move.
Read Customer Reviews and Ask for References: Research moving companies thoroughly, and seek recommendations from friends and family. Reading online reviews can provide valuable insights into a company's reputation. Pay attention to consistent negative feedback on issues such as overcharging, slow service, or damaged items, as these may be red flags.
Watch Out for Red Flags: Exercise caution when encountering moving companies with only 5-star reviews, as it could indicate fake feedback. Be wary of relatively new companies lacking a physical address, phone number, or multiple business names, as they may not be legitimate. Verify a company's legitimacy by checking the Federal Motor Carrier Safety Administration (FMCSA) registry and consulting your state's moving regulatory agency.
Best Long Distance Moving Companies of 2023 FAQs
Who are the top long distance moving companies of 2023?
Based on customer reviews and service ratings, the top long distance moving companies of 2023 include United Van Lines, Atlas Van Lines, Mayflower Transit, U-Pack, and North American Van Lines.
How do these companies determine the cost of a long distance move?
The cost of a long distance move is primarily determined by the weight of your belongings and the distance of the move. Other factors can include packing services, insurance, and any extra services you opt for.
What type of insurance do these companies provide for long distance moves?
Most long distance moving companies offer basic liability coverage, which provides minimal protection. For full protection, opt for Full Value Protection, which will either replace or repair the damaged item, or provide a cash settlement.
How long does a long distance move take with these companies?
The duration of a long distance move can vary based on the distance, the size of your household, and the time of year. On average, a cross-country move can take anywhere from 2-5 weeks.
Can these companies help with packing and unpacking?
Yes, most long-distance moving companies offer professional packing and unpacking services for an additional fee.
Are there any hidden fees I should be aware of?
It's essential to ask about any potential extra charges, such as fees for moving large, heavy items, disassembling and reassembling furniture, or accessing difficult locations.
Do these companies provide storage solutions?
Yes, many of the top long distance moving companies provide short-term or long-term storage solutions, generally at an additional cost.
Are these companies licensed and insured?
Yes, top long distance moving companies are licensed and insured to protect your belongings during the move. Always verify a company's credentials before hiring.
Can I track my shipment with these companies?
Most top moving companies provide online tracking systems so you can monitor the status of your move in real-time.
How can I get a quote from these companies?
Most companies offer online quote calculators on their websites. Alternatively, you can call their customer service for a more detailed quote. Remember, the final price may vary based on the actual weight of your belongings and other factors.
Glossary
Long-Distance Movers: Professional moving companies that assist individuals or businesses in relocating their belongings over long distances, typically across states or countries.
Interstate Moving: The process of moving from one state to another, often involving long distances.
Intrastate Moving: The process of moving within the same state but still over a significant distance.
Moving Quote: An estimate provided by a moving company that outlines the anticipated cost of the moving services.
Full-Service Moving: A comprehensive moving service that includes packing, loading, transporting, unloading, and unpacking of items.
Moving Insurance: Protection coverage for your belongings during transit, covering potential damage or loss.
Transit Time: The duration of time it takes for your belongings to be moved from the old location to the new one.
Storage Services: Offered by some moving companies, it involves temporary storage of items before, during, or after the move.
Packing Services: A service where professionals pack your items to ensure their safe transport.
Unpacking Services: A service where professionals help to unpack and arrange items in the new location.
Moving Coordinator: A professional who oversees the entire moving process, ensuring everything runs smoothly.
Binding Estimate: A guaranteed price quote for a move, which won't increase unless additional services are added.
Non-Binding Estimate: An initial estimate of moving costs, which can change depending on the actual weight of the move.
Bill of Lading: A legal document between the mover and the customer detailing the moving agreement, services, and charges.
Inventory List: A comprehensive list of all items to be moved, often used for insurance purposes.
Valuation: The process of determining the worth of your belongings for insurance coverage during the move.
Peak Season: The time of year, typically summer, when moving services are in high demand and may be more expensive.
Flight Charge: Extra fees that may be charged by movers for carrying items up and down stairs.
Shuttle Service: A smaller vehicle used to transport goods to locations that are inaccessible to large moving trucks.
Carrier Liability: The legal responsibility of the moving company for the value of goods they transport.
Long distance movers: Long distance movers are professional moving companies that specialize in transporting household or business items over long distances, typically from one city or state to another, or even across countries.
Long distance moving services: These are services provided by professional companies to assist individuals or businesses in relocating their belongings or assets over a significant distance, typically outside of their current city, state, or country.
Professional moving company: A professional moving company is a business that provides services related to the relocation of household or commercial goods from one location to another.
State Licensing Guide: A State Licensing Guide is a resource or document that provides information about the requirements, processes, and procedures to obtain various professional or business licenses within a specific state.