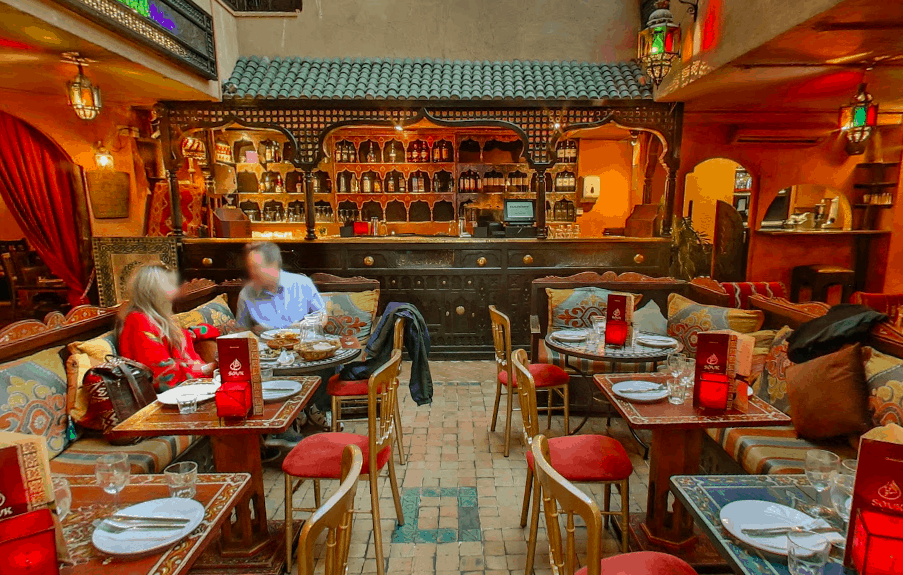 Ad Disclosure: We earn referral fees from advertisers. Learn More
A Senegalese restaurant in the Madrid neighborhood of Lavapies can become a privileged point of observation of what happens to an entire community on a daily basis. Sara Martin Lopez regularly attends one of them .
There, between glasses of bissap or dishes of yass a, maafe or thiéboudienne, he has witnessed police raids and other injustices. He has seen how "the Police entered the premises to ask for papers from black diners or took them out to the street to ask for them, and took those who did not have them. How the friend they had stayed with was taken away these are things that happen very often, "he says.
It comes to mind, in a very special way, the day he went to eat there with the Nigerian saxophonist Orlando Julius and his wife, Latoya Aduke , African American singer, who were on tour in Spain
The three of us witnessed one of those situations in which someone is taken into custody and I remember Latoya's face of indignation. He was also there when Mame Mbaye died. He witnessed how the establishment became a field shelter and hospital to care for those affected by the unrest that followed.
We were in the dark and silent in there, very scared, and through the cracks of the windows entered the blue and flashing lights of the patrol cars that passed by on the street. Experiences of this type have made this photographer from Madrid position her gaze on the side of the denunciation of institutional racism and are behind one of her projects: The Restaurant, which mainly includes Senegalese people, although not exclusively.
In addition to being a photographer, Martin has worked for years in the world of culture and has been a photographer and group manager for Afrobeat for five years. This led him to listen to Fela Kuti, "day and night".
Comments Rating
( reviews)