Considering dating an Asian woman? First off, it's important to avoid stereotypical assumptions: Asia is a huge continent, and the many countries (and even regions within these countries) all have their own unique traditions, cultures, and heritage. Plus, of course, every person is an individual with their own special skills, traits, aspirations, and dreams, no matter what their background may be.
That being said, there are some general things that it'll serve you well to be aware of if you're thinking about dating an Asian girl. Many of the hints and tips below boil down to embracing a simple and sincere open-mindedness when dating someone from a different culture and a commitment to honoring and celebrating these differences.
Traditional Family Values
Many families within the Asian community uphold traditional, often conservative, values, and it's important to be aware of this if you're considering dating an Asian girl. Modesty and respect for the elderly are just some examples of these values. It's also common for physical intimacy before marriage to be frowned upon. Being aware of this will help you avoid causing accidental offense.
The Importance of Religion
Asia is a vast continent encompassing many different religions and cultures, and therefore this aspect is likely to vary depending on the region. In general, religion remains an extremely important element of daily life in Asia. In some countries, there are national laws in place to prevent the religion of the region from being mocked or disrespected.
Family is Key
In Asian households, it's very common for several generations of the family to live together in one home. This means that it's likely that the Asian girl you wish to date lives with her parents, siblings, even grandparents, and extended family members. Family gatherings are frequent, and family units tend to be tight-knit.
Parents usually have a major say in their adult child's life choices in the Asian community and may expect to be consulted on (and regarded) in decisions, including the choice of a career or marriage partner.
Gender Roles
Although things are slowly changing, gender roles typically remain adhered to in many Asian countries. Men are still generally perceived as being the breadwinners, with women expected to perform the caretaking role within the family.
How to Plan Your Date with an Asian Girl
Looking neat and presentable is obviously a given in Asian dating! It's important to have a plan, too, so think in advance about which venue you're going to visit and the timings of your date. If you're heading to dinner, make a reservation rather than turning up without a fixed booking.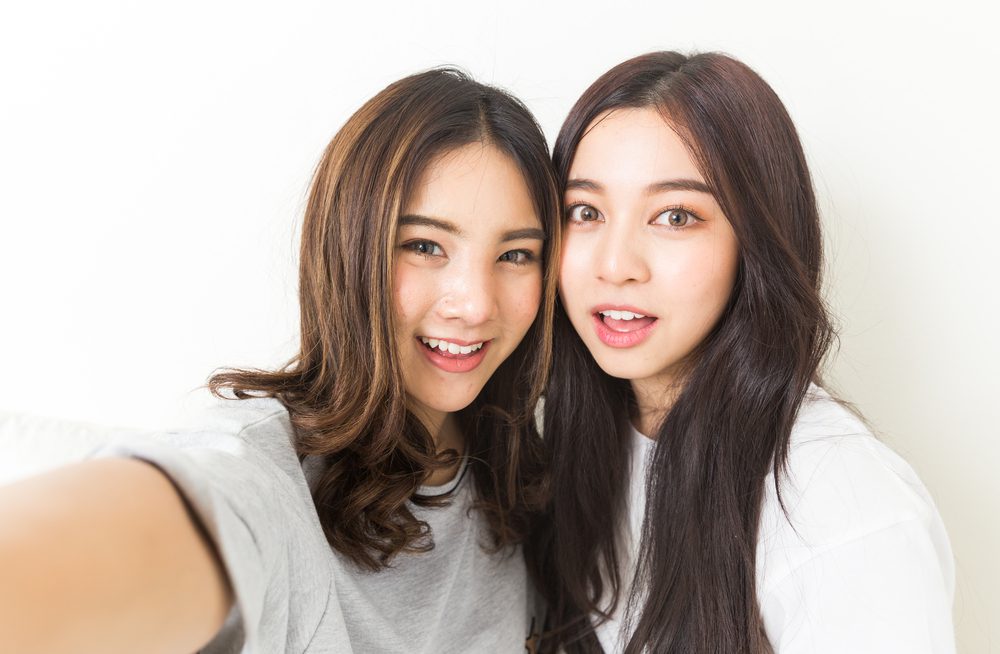 In many Asian cultures, it's viewed as the man's role to lead the conversation, so, with this in mind, come up with several conversation-starters beforehand to keep the chat flowing smoothly and avoid any awkward silences.
While in many Western countries, there's an unspoken rule that it's acceptable to split the bill on a first date, this may well not be the case when on a date with an Asian woman. In China, the Philippines, and lots of other Asian countries, it's seen as the man's role to pay the restaurant or bar bill in full – this is partly to indicate that he is a reliable potential partner.
Resist Rushing Things
Respect is always paramount in dating, no matter who the person is, where they're from, or their cultural background. Given the often conservative values of many Asian women, it's especially important not to rush things: be aware and fully respectful of her boundaries.
If you try to move things along too fast, this may be viewed as disrespectful – definitely something to avoid.
Ditch the Stereotypes
Treat your date as the beautifully unique person she is rather than viewing her through a stereotypical lens. The key thing to remember is to treat her as a woman – rather than as an Asian woman! Resist asking too many questions about her cultural background, and never on any account try to guess her ethnicity. It's also a good idea to avoid trying to impress your date with various facts you've learned about her culture.
Impress Your Asian Date
Asian women will particularly appreciate it if you bring along flowers or a small gift for her on the date: a romantic surprise is sure to go down well! It's also important to remember those traditional family values we mentioned above. If, after a few dates, you're lucky enough to be invited to meet your Asian lady's family, it's vital to be enthusiastic about this!
To really impress your Asian date, why not learn a few phrases in her native tongue? This will go down really well, especially as many Asian languages have a reputation for being a challenge to learn!
Dating an Asian Girl: Key Takeaways
For the best chance of success when dating Asian women, it's all about proper planning, respect and open-mindedness, and plenty of old-fashioned romance! An unexpected invitation to dance, the presentation of a single red rose, or other sweet surprises of a similar nature could well land you the second date you're hoping for!
Comments Rating
( reviews)